The Indelible Impact Burt Reynolds Had on Hollywood
The iconic actor, who was one of cinema's biggest stars in the late '70s and early '80s, died Thursday at the age of 82.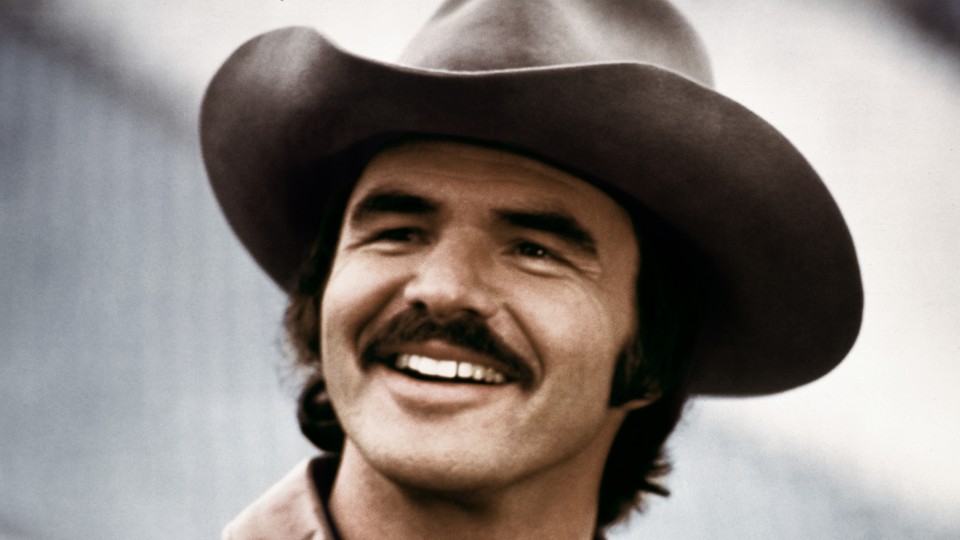 Burt Reynolds's acting career was a Hollywood story in and of itself. Born in Michigan in 1936, he bounced around the country with his family (also living in Missouri and Florida) before attending college on a football scholarship. An injury and subsequent car accident ended his athletic career in his sophomore year, but an English professor noted his talent for reading Shakespeare and encouraged him to go into acting. Small roles in theater and television followed, before he emerged as a major movie star in 1972's Deliverance.
For almost 10 years, Reynolds was one of cinema's biggest draws, though by the end of the '80s, his penchant for disposable star vehicles caught up to him and he appeared in a string of flops. Not to be counted out, Reynolds reclaimed the spotlight late in his career with 1998's Boogie Nights, which earned him his first Oscar nomination.
Through it all, Reynolds was disarmingly frank about the peaks and valleys he experienced. "I haven't been somebody who's been smart about his money. There are a couple of actors who are quite brilliant with the way they've handled their money. But they're not very good actors," he once said, taking stock of his decades in the industry. To one generation, he was a screen legend; to the next, a more obscure footnote. But following his death on Thursday, he leaves behind an indelible legacy.
One of Reynolds's first, best, and most enduring roles was in John Boorman's aforementioned Deliverance, a wrenching thriller in which four men go on a canoeing trip in the wilderness and are besieged by locals. The image of Reynolds, who stood almost six feet tall, taking down his assailants with a bow and arrow is one of the film's most white-knuckle sequences, in which both Reynolds and Boorman were unafraid to lay bare the vulnerability of these four city slickers, lost in territory they barely understood. It's a standout performance that suggests Reynolds's incredible range. As he became a bigger star, though, he stuck to a narrow band of roles.
Reynolds was peerless in terms of box-office receipts, named one of Hollywood's top 10 moneymakers every year from 1973 to 1984, and ranked number one on that list from 1978 to 1982 (only Bing Crosby had a similar five-year streak in the 1940s). But in films like White Lightning (1973), The Longest Yard (1974), Smokey and the Bandit (1977), Hooper (1978), and The Cannonball Run (1981), Reynolds played suave, fearless, carefree heroes, who all felt practically interchangeable. He would occasionally branch into more unusual material, like Alan J. Pakula's excellent romantic comedy Starting Over or the hit musical The Best Little Whorehouse in Texas. However, by and large, he stuck to what he knew.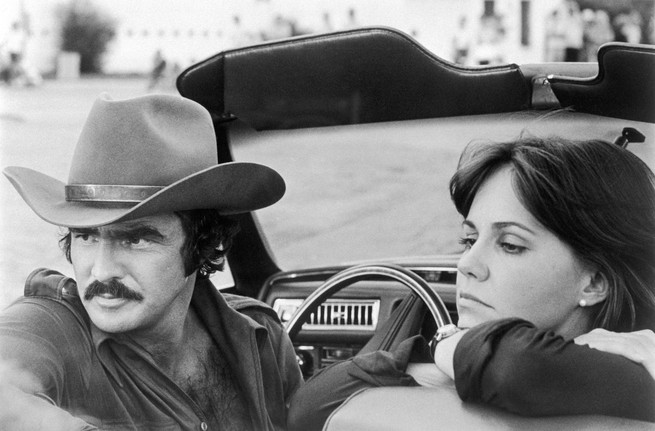 Reynolds said he turned down a chance to be James Bond, thinking an American could never inhabit the role; the actor also rejected the chance to be Michael Corleone in The Godfather, Han Solo in Star Wars, Randle McMurphy in One Flew Over the Cuckoo's Nest, and the lead in Pretty Woman. He was James L. Brooks's first choice to play the washed-up astronaut love interest in 1983's Terms of Endearment, but instead Reynolds made the forgettable action film Stroker Ace, which disappointed at the box office.
Jack Nicholson took the Cuckoo role and won an Oscar. "I regret that one most of all because it was a real acting part," Reynolds said in an interview with Business Insider. "I wish I would have done it, and thinking back now, it was really a stupid decision, but I made a lot of stupid decisions in that period. It must have been my stupid period."
Reynolds's ability to be candid about the rocky path his career took was one of the most endearing things about him. "In 1978, I had four movies at once playing nationwide. If I met you then, I'm sorry," he wrote in his memoir But Enough About Me, poking fun at how his ubiquity fed his ego. In the mid-1980s, Reynolds's appeal grew stale and the films got worse; he also battled an addiction to prescription medication after he broke his jaw making the film City Heat. That addiction recurred in his later years, and he spoke publicly about his struggle to try and help others in similar situations.
Eventually, Reynolds moved to TV, starring in the sitcom Evening Shade from 1990 to 1994. Not long after, wunderkind writer/director Paul Thomas Anderson seized on Reynolds's faded image for his epic film Boogie Nights, in which he played an aging pornography director in the 1970s growing out of step with the era. The role helped revive his career, and Reynolds worked all the way up to his death, though he never quite recaptured the critical acclaim of the '70s and '80s.
Despite his years of success, Reynolds often found himself in financial trouble, but he referred to those ups and downs with the same winsome self-awareness he had for his fluctuating career. Asked to name his greatest regret a few years ago, he grinned and gave the perfect answer: "I would have spent more money and had a lot more fun."