How To Write About Royalty
In 99 Glimpses of Princess Margaret, the author Craig Brown captures Queen Elizabeth's younger sister perfectly.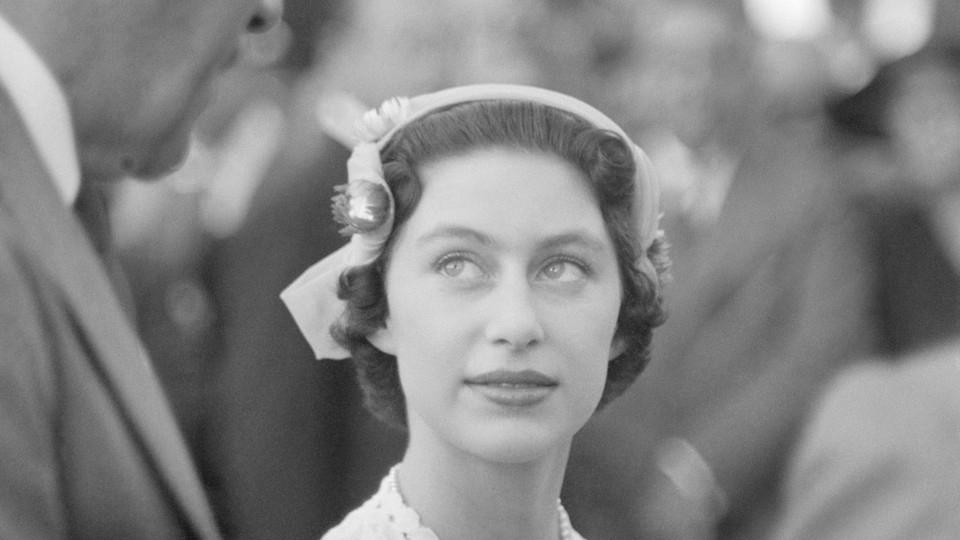 I met the Queen once. She came into the library of my boarding school, where a dozen or so of us were standing in dismal hairbrushed anticipation, and said, "Ah, the library." I should explain, for my excitable American readers, that if you're British there's nothing particularly special about meeting the Queen; in her 66 busy years on the throne, launching ships and nodding at sculptures and plodding dutifully through renovated hospital wings, she has met (my own estimate) 71.4 percent of the population. The rarer thing, in fact, is to have managed to avoid her.
But I never met Princess Margaret (who died at 71 in 2002). Oh no. Margaret, the naughty younger sister, moved in a different world. Not for her the blend of ageless mystique and everyday English stodge that Elizabeth may be said to have invented (and which will probably die with her). Margaret liked drinking, smoking, staying up late, being rude, being regal, singing Cole Porter songs, and hanging around with celebrities. There she is, for example, in the index to Andy Warhol's diaries: Margaret, Princess, not far from Mapplethorpe, Robert, and right next door to Marcos, Imelda.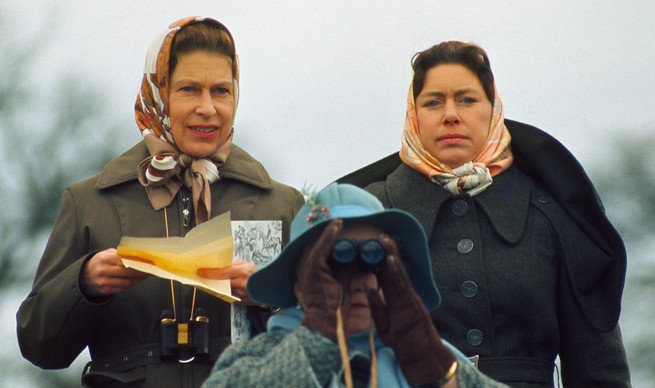 This last little data point I gleaned from Craig Brown's brilliant meta-biography 99 Glimpses of Princess Margaret, which pays a lot of attention to diaries, gossip columns, trashy memoirs, and wagging tongues—appropriately, these being the media in which Margaret's semi-scandalous life was most thoroughly memorialized. "A little pocket monster," hisses the designer and royal photographer Cecil Beaton to his journal in November 1973, after a ball at Buckingham Palace. "Poor brute … Her appearance has gone to pot. Her eyes seem to have lost their vigor, her complexion is now a dirty negligee pink satin." At the other end of the spectrum—or is it the same end?— we have the gloopy, trembling-eunuch tones of her footman David John Payne, excerpted from his perfidious tell-all My Life With Princess Margaret: "She looked her very loveliest lying there in a midnight blue sequined cocktail dress with a tight bodice and flared skirt … Her shoulders above the low-cut neckline shone silkily in the soft lights. On the table by her side stood a half-glass of whisky and water and in the ashtray there were two or three inch-long stubs."
Beaton and Payne were both real people, sort of, and they really did write those things—but Craig Brown might just as easily have written them himself. A prolific satirist, Brown has been contributing parody diaries for years to the English magazine Private Eye and Vanity Fair (from the diary of Gwyneth Paltrow, by Craig Brown: "Here's a tip for all moms. Never ask young children to pay when you go out to the movie theater. It is simply unfair to ask a 4-year-old to pay for herself.") and part of the pleasure of 99 Glimpses is the fun he has with his ghastly/hilarious source material. The most egregious stuff—the lyrical bitchiness, the truly subterranean tattle—he will quote without comment, but with a kind of deadpan relish humming in the background.
It is precisely his satirist's sensibility, his overdeveloped ear for stylistic grotesquerie, that qualifies Brown to write about Princess Margaret. What could be more absurd, after all, more darkly funny, than being a minor royal in the mid-to-late 20th century—supremely useless, yet retaining in one's personage, like a tribal hangover, certain faint traces and flavors of the old dispensation? Only Margaret knew the exact rules of this fading game: One of the book's recurring tropes is the spectacle of the princess, surrounded by grinning bohemians and slumming bluebloods in some awful club, suddenly and icily asserting her royal privilege. "You don't light my cigarette, dear," she says, with towering campness, to some pleb (in this case the actor and director Sir Derek Jacobi) who has unforgivably offered her a light. "Oh no, you're not that close." Getting drunk, paradoxically, inflates her dignity. "At such moments," writes Brown, "it is as though she has been released by alcohol from the constrictions of informality. After a succession of drinks she was at last able to enter a stiffer, grander, more subservient world, a world in which people still know their place: the world as it used to be."
So Margaret was a transitional figure. As celebs became the new aristocracy, and gossip the hottest new informational currency, she made her prickly, princess-y way through the demi-monde and beau monde and all her other mondes, adored by Gore Vidal, despised by Francis Bacon, in private moments forlornly washing her seashell collection. Her life didn't exactly make sense—how could it?—which is why Brown's discontinuous, 13-ways-of-looking-at-a-princess method works so well. "She was of royalty, yet divorced from it," he writes. "Royalty set at an oblique angle, royalty through the looking-glass, royalty as pastiche." And in Brown, most enjoyably for the reader, she has met her pasticheur.
---
​When you buy a book using a link on this page, we receive a commission. Thank you for supporting The Atlantic.