31 New Shows to Watch This Fall
Kidding brings Jim Carrey to the small screen, Cary Fukunaga directs Maniac on Netflix, and HBO adapts Elena Ferrante.
Is there anything particularly different about the slate of shows for fall? Yes and no. Kevin Spacey is gone from House of Cards after allegations of sexual abuse surfaced during the #MeToo movement. Roseanne has become The Conners, in the wake of racist tweets by its former star. The line of movie stars jumping ship for TV shows no signs of abating, with Julia Roberts, Jim Carrey, Anthony Hopkins, Michael Douglas, and Jennifer Garner among the actors starring in new series. And Park Chan-wook, Ben Stiller, and Cary Fukunaga are all directing original miniseries this fall.
---
New shows, reboots, and revivals: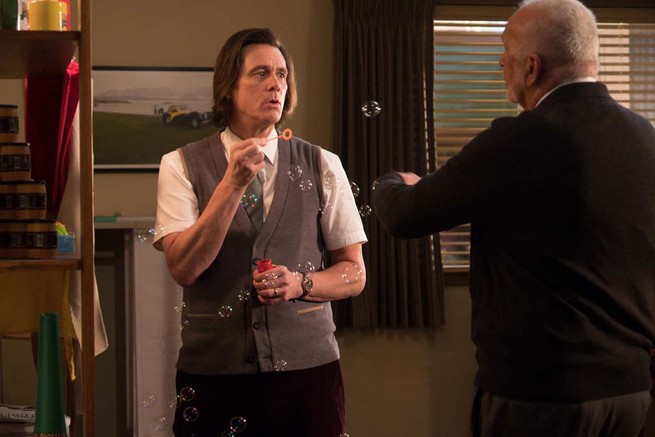 Kidding (September 9, Showtime)
Jim Carrey reunites with the director Michel Gondry 14 years after Eternal Sunshine of the Spotless Mind with this comedy-drama about a children's television host waylaid by grief. Frank Langella, Judy Greer, and Catherine Keener co-star.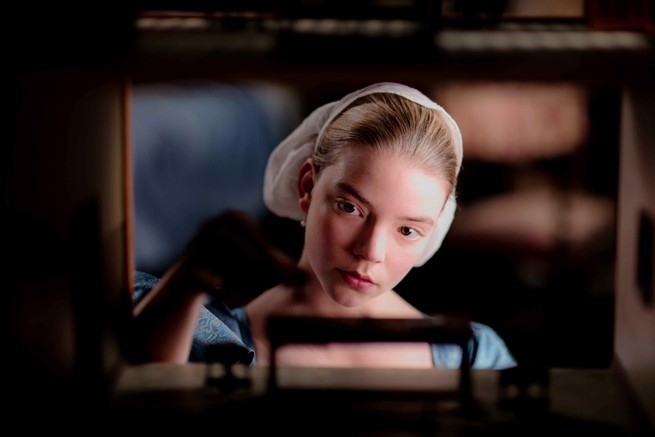 The Miniaturist (September 9, PBS)
Based on the novel by Jessie Burton, this three-part BBC drama follows Nella, a Dutch teenager in 17th-century Amsterdam who marries a wealthy merchant and is given a mysterious dollhouse as a wedding gift. Anya Taylor-Joy (Split) stars.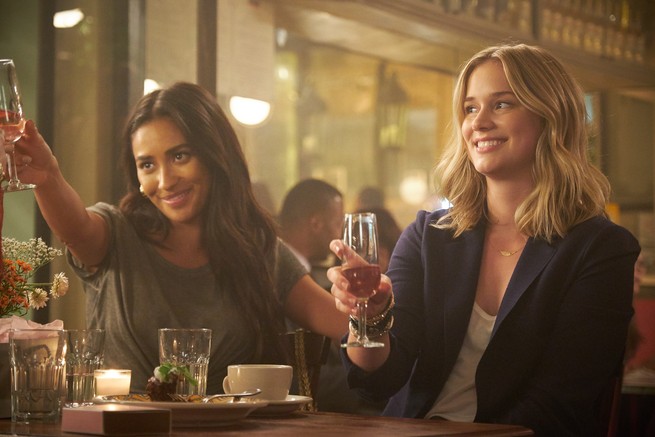 You (September 9, Lifetime)
Penn Badgley (Gossip Girl) stars in this adaptation of Caroline Kepnes's novel of the same name, a psychological thriller about a bookstore clerk who becomes unhealthily obsessed with one of his customers.
American Horror Story: Apocalypse (September 12, FX)
Supposedly, the eighth season of Ryan Murphy's anthology horror story goes back to the beginning, tying the first season (Murder House) together with the third (Coven). In the limited teasers made available, freaky gas masks and fetuses feature prominently.
The First (September 14, Hulu)
Beau Willimon (House of Cards) debuts his second television show on Hulu, a drama set in the 2030s about the first human mission to Mars. Sean Penn plays one of the five astronauts among the group, with Natascha McElhone co-starring.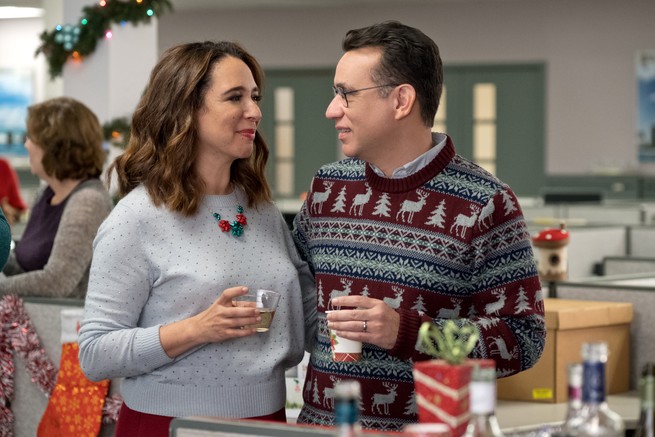 Forever (September 14, Amazon)
This quirky comedy from Alan Yang (Master of None) and Matt Hubbard (30 Rock) stars the Saturday Night Live alums Maya Rudolph and Fred Armisen as a normie married couple in suburban Southern California whose lives take a turn.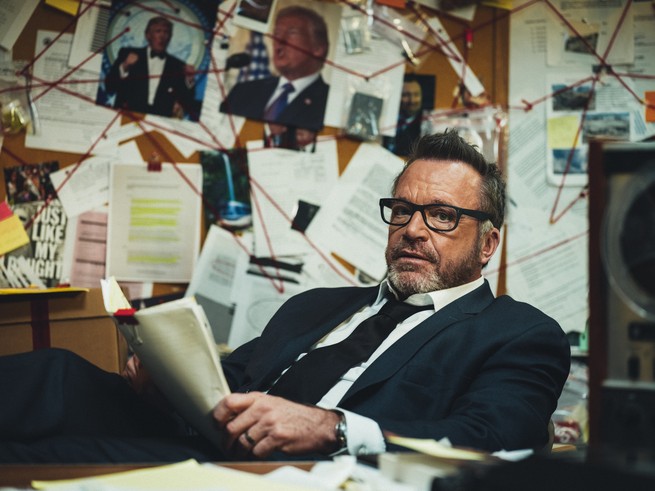 The Hunt for the Trump Tapes With Tom Arnold (September 18, Viceland)
In this eight-part Viceland docuseries, Tom Arnold is on a mission to find damaging recordings of President Donald Trump. His sources include Penn Jillette and Judd Apatow, as well as Jane Mayer, Michael Isikoff, and David Corn.
I Feel Bad (September 19, NBC)
This Amy Poehler–produced comedy considers why women still can't have it all, and stars Sarayu Blue as Emet, a working mother who feels continual guilt about coming up short in all areas of her life.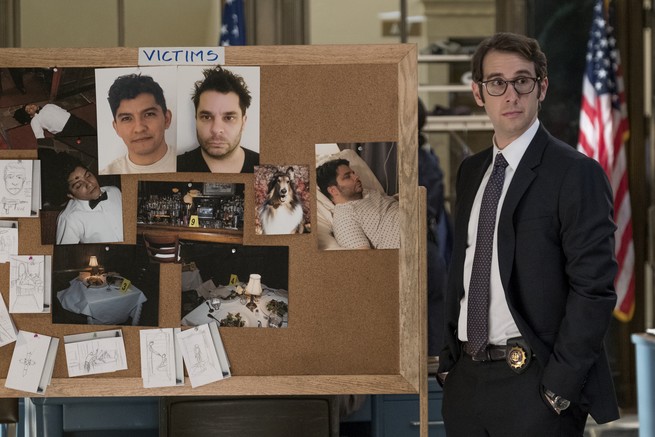 The Good Cop (September 21, Netflix)
The newest wacky drama from Andy Breckman (Monk) stars Josh Groban as an earnest detective trying to keep his less-wholesome dad (Tony Danza) out of trouble.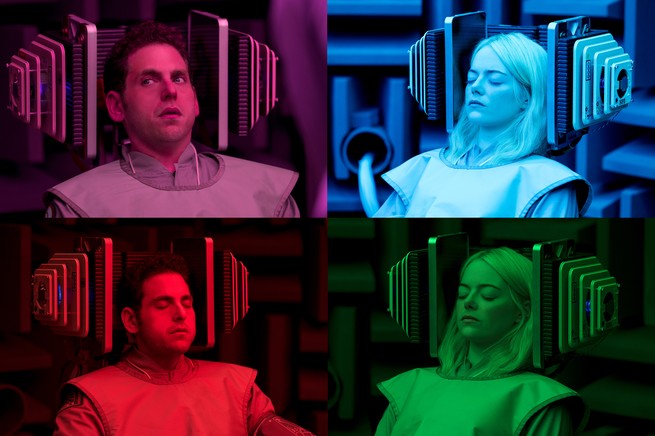 Maniac (September 21, Netflix)
Cary Fukunaga (True Detective) returns to television with this highly anticipated and offbeat 10-episode dramedy about two strangers in a pharmaceutical trial. Emma Stone, Jonah Hill, Sonoya Mizuno, and Justin Theroux star.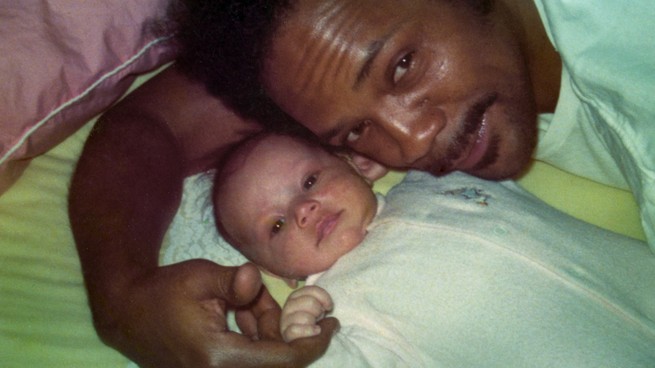 Quincy (September 21, Netflix)
Rashida Jones co-directs this documentary portrait of her father: one of the most indelible figures in popular music, the most Grammy-nominated artist of all time, and an extremely entertaining interview.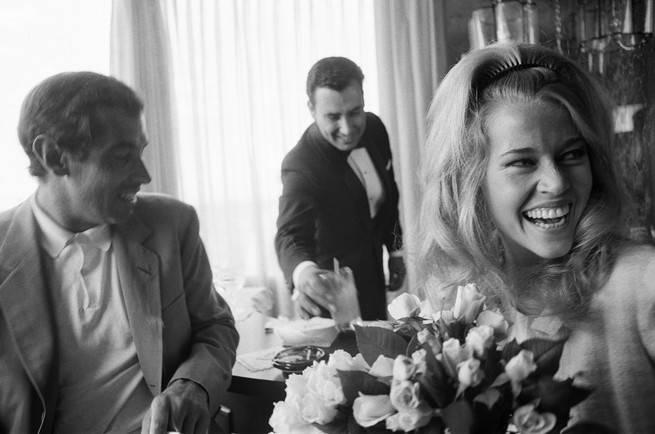 Jane Fonda in Five Acts (September 24, HBO)
The trailblazing career of Fonda—an actress, activist, businesswoman, and fitness guru—is explored in this documentary by Susan Lacy (Spielberg), which traces Fonda's life through archival footage and interviews.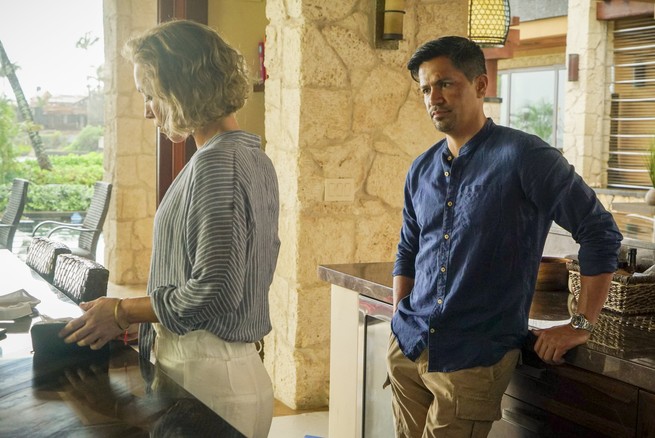 Magnum PI (September 24, CBS)
Can Thomas Magnum be Thomas Magnum without a mustache? Will Jay Hernandez sport the requisite Hawaiian shirts in this odd CBS reboot of the Oahu-set crime drama? So many questions to consider.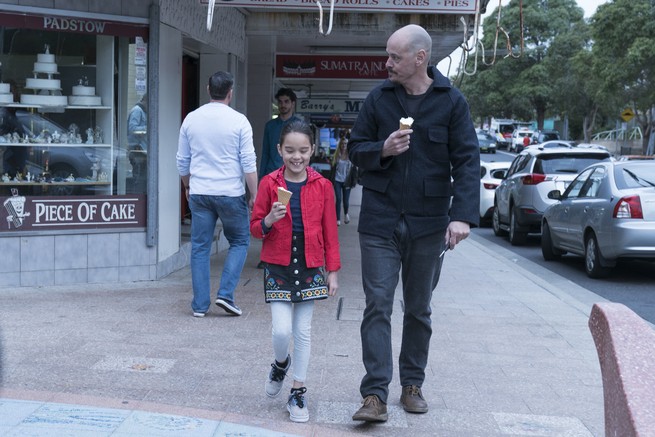 Mr. Inbetween (September 25, FX)
This six-part Australian drama written and directed by Scott Ryan is based on Ryan's 2005 indie film, The Magician, about a hit man with a complicated personal life. Ryan also stars.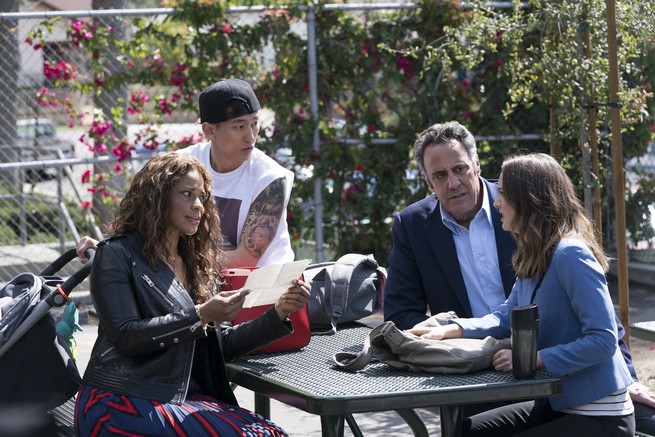 Single Parents (September 26, ABC)
Elizabeth Meriwether (New Girl) and J. J. Philbin (The O.C.) created this half-hour sitcom starring Taran Killam (SNL) as a single dad jumping back into the dating pool. Leighton Meester (Gossip Girl) co-stars.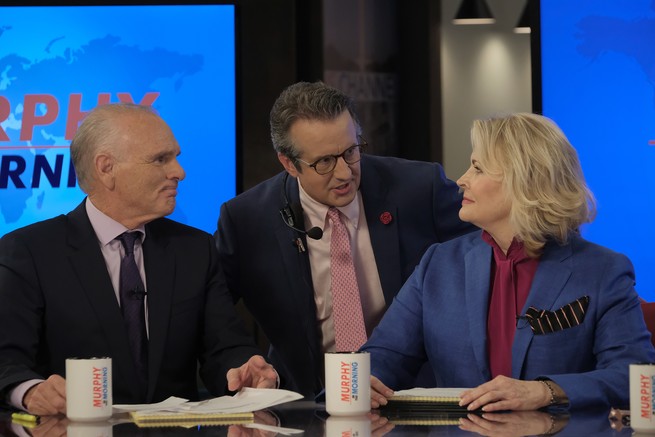 Murphy Brown (September 27, CBS)
Technically this isn't a reboot or a revival, just a 20-year delayed continuation of the pioneering CBS show about a TV newscaster. Candice Bergen reprises her role as the recovering alcoholic, who's helping to create a new morning show.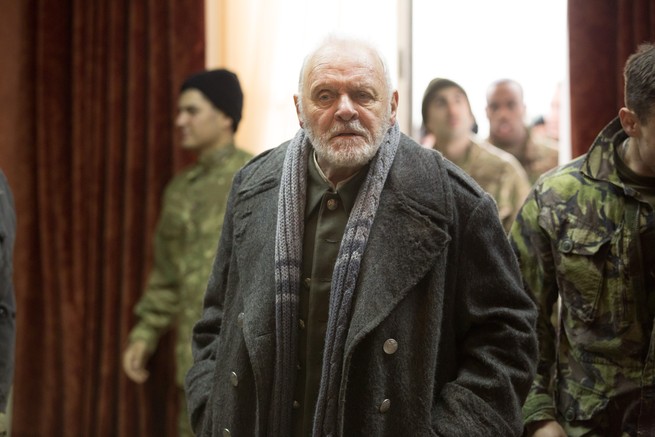 King Lear (September 28, Amazon)
Coming to Amazon is the BBC's contemporary adaptation of the Shakespeare tragedy about a monarch dividing up his kingdom, starring Anthony Hopkins as Lear and Emma Thompson as Goneril. Emily Watson, Christopher Eccleston, and Florence Pugh co-star.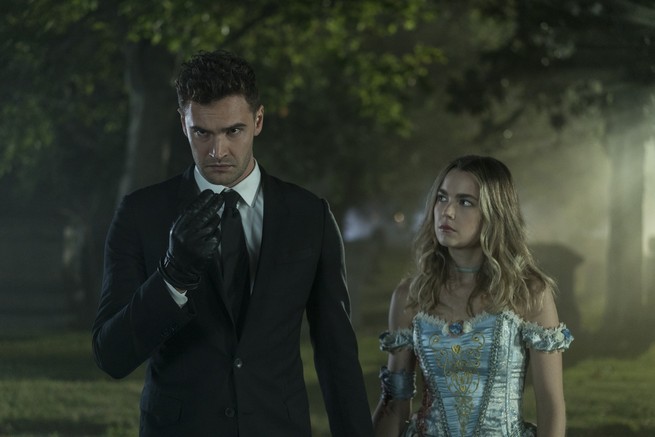 Into the Dark (October 5, Hulu)
This new horror anthology series from Blumhouse consists of feature-length, standalone episodes themed around different holidays. Tom Bateman (Murder on the Orient Express) stars in the Halloween-set first, with Dermot Mulroney (My Best Friend's Wedding) in the second.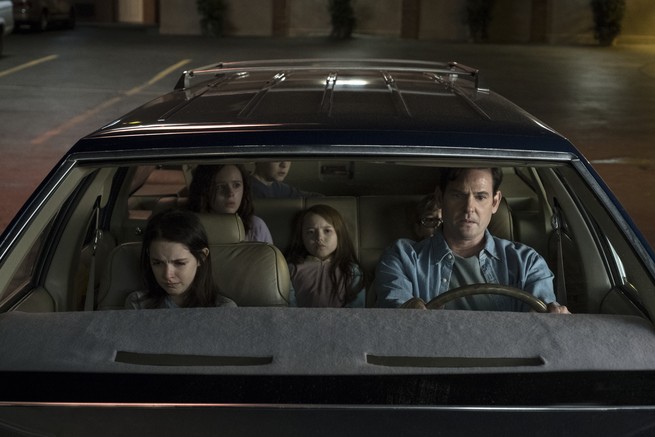 The Haunting of Hill House (October 12, Netflix)
Netflix's new horror series is adapted from the 1959 novel by Shirley Jackson, and stars Michiel Huisman and Carla Gugino as characters who encounter the paranormal amid a spooky mansion.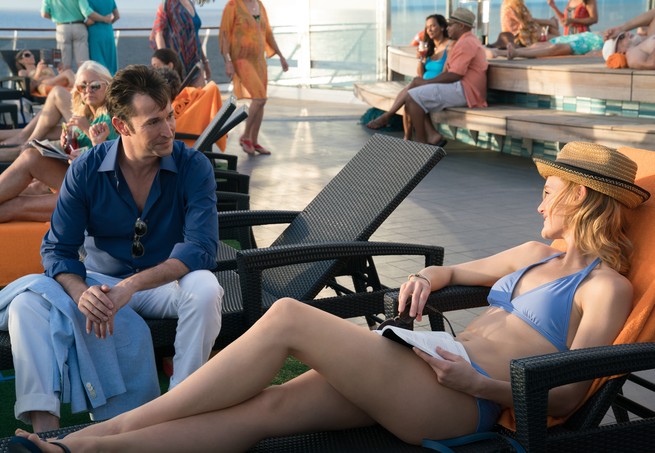 The Romanoffs (October 12, Amazon)
This star-studded (if controversy-laden) new anthology series from Matthew Weiner (Mad Men) is about a variety of people around the world who believe they're descended from the Russian royal family. Aaron Eckhart, Isabelle Huppert, Noah Wyle, and Kathryn Hahn are among the many, many names attached, along with a number of Mad Men alums.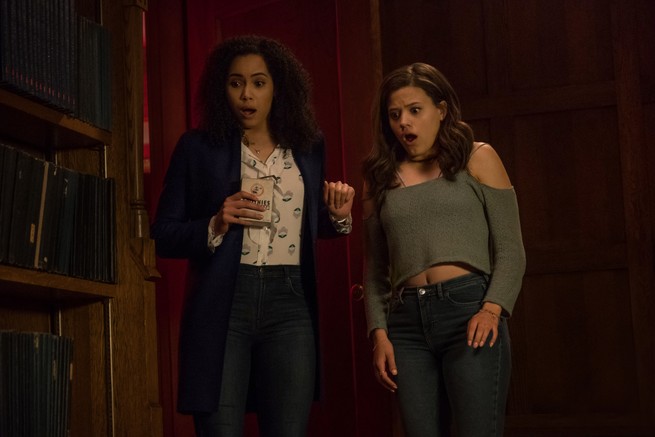 Charmed (October 14, The CW)
Aaron Spelling's WB show about three sister witches in San Francisco gets a modern reboot and a new location in a college town, as three sisters find out they have supernatural powers after the death of their mother.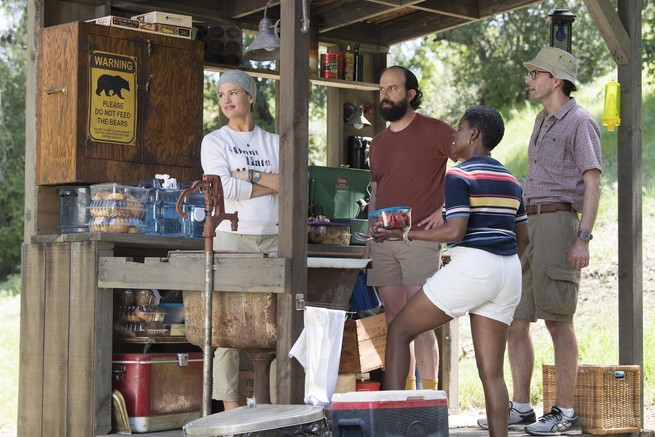 Camping (October 14, HBO)
Jennifer Garner and David Tennant go, well, camping in the newest collaboration from the Girls co-creators Lena Dunham and Jenni Konner. The show is based on the British series of the same name.
The Conners (October 16, ABC)
Roseanne without Roseanne? That's the situation ABC finds itself in after a racist tweet by the star of its new hit revival led to Roseanne Barr being fired. The Conners goes on without her, keeping its cast members but changing its name.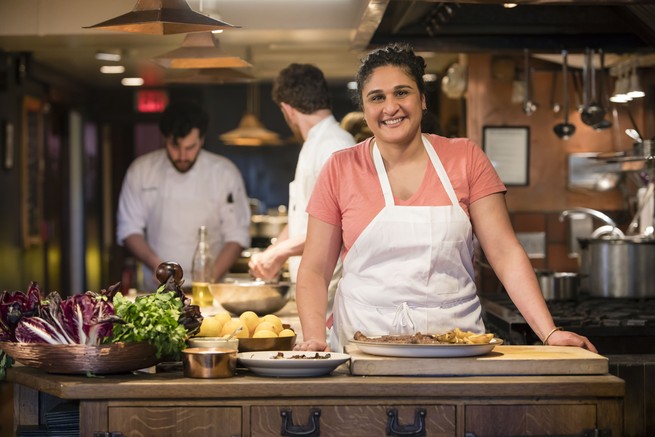 Salt, Fat, Acid, Heat (October 11, Netflix)
Samin Nosrat's simple and elemental guide to the why of cooking was one of the surprise cult hits of 2017, not to mention a James Beard Award–winner. The chef and food writer adapts her book into this four-part docuseries for Netflix.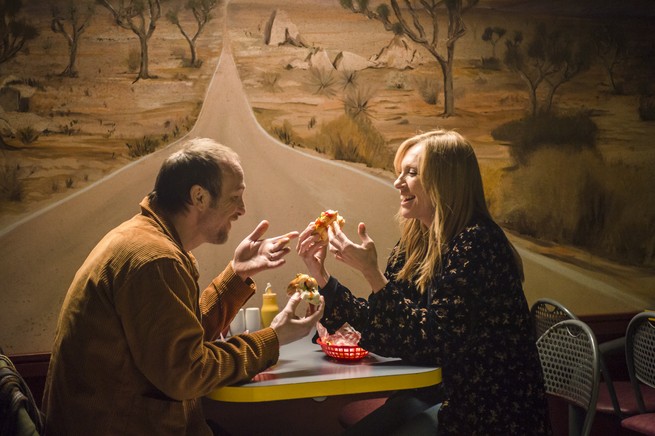 Wanderlust (October 19, Netflix)
This six-part co-production with the BBC stars Toni Collette (Little Miss Sunshine) as a therapist trying to keep her marriage alive. The show is written by the playwright Nick Payne (Constellations).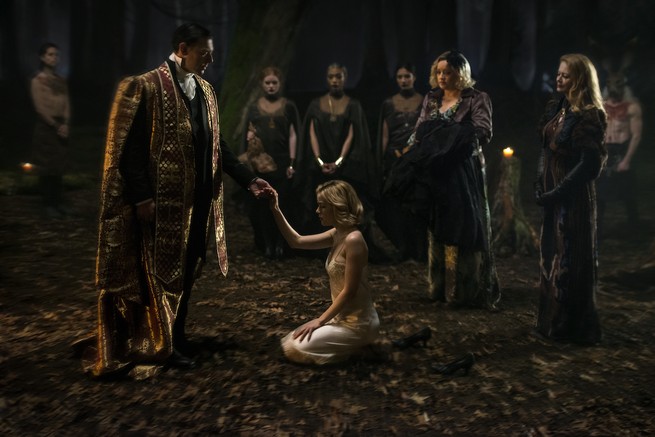 Chilling Adventures of Sabrina (October 26, Netflix)
Kiernan Shipka (Mad Men) stars as Sabrina Spellman, the Archie Comics character trying to reconcile her mortal side with her supernatural heritage. It's supposedly a much darker and spookier series than Sabrina's last TV outing.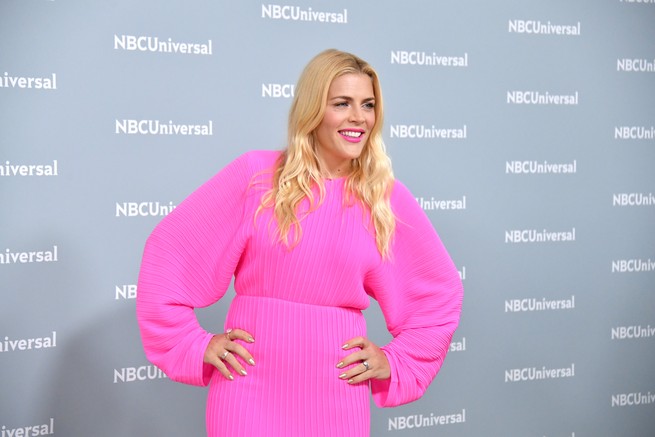 Busy Tonight (October 28, E!)
Busy Philipps, the actress, celebrity best friend, and consummate Instagram storyteller, gets her own talk show on E!, where she'll weigh in on the news of the day as one of late-night's few female hosts.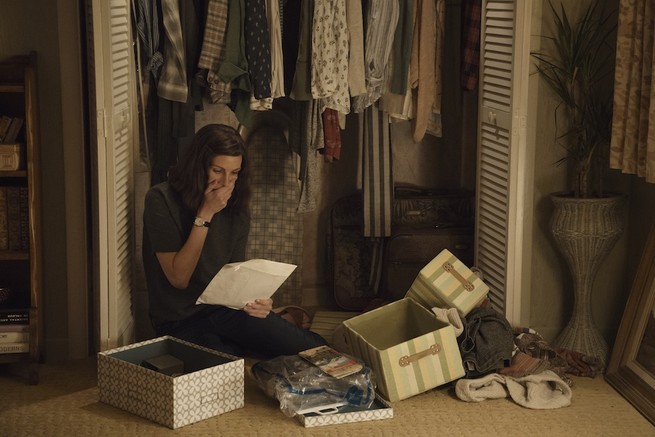 Homecoming (November 2, Amazon)
Julia Roberts and Dermot Mulroney reunite once more for this psychological thriller from Sam Esmail (Mr. Robot) about a caseworker at a secret government facility who helps veterans transition back into real life. The show is based on the fictional podcast of the same name.
The Kominsky Method (November 16, Netflix)
The sitcom impresario Chuck Lorre heads to Netflix for this half-hour series about a legendary Hollywood acting coach (Michael Douglas). Alan Arkin and Nancy Travis co-star.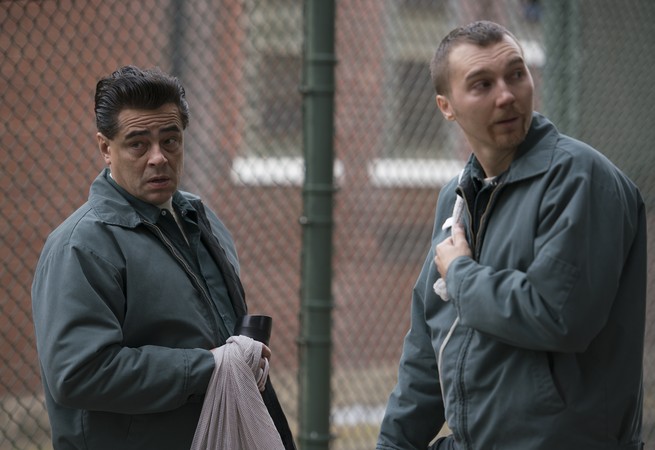 Escape at Dannemora (November 18, Showtime)
Ben Stiller directs this eight-part drama based on the 2015 Clinton Correctional Facility escapes in upstate New York. Benicio del Toro, Patricia Arquette, and Paul Dano co-star.
The Impeachment of Bill Clinton (November 18, A&E)
Blair Foster (The New Yorker Presents) and Alex Gibney (Going Clear, Enron: The Smartest Guys in the Room) are behind this three-night investigation into the Clinton impeachment scandal, which includes interviews with Monica Lewinsky.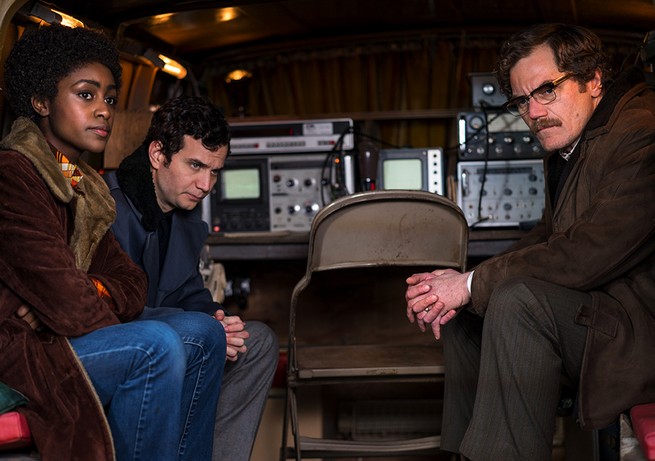 The Little Drummer Girl (November 19, AMC)
Park Chan-wook (The Handmaiden) helms this BBC/AMC co-production of John le Carré's spy novel of the same name, starring Florence Pugh, Alexander Skarsgård, and Michael Shannon.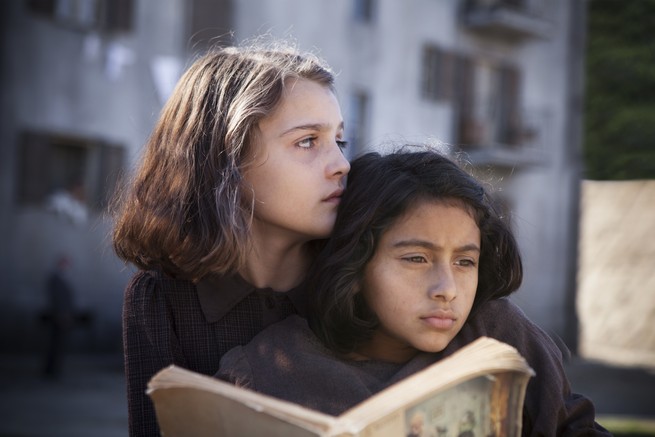 My Brilliant Friend (November, HBO)
HBO's first foreign-language series is something of a gamble for the network, although when you're adapting the insanely popular Neapolitan novels by Elena Ferrante, is anything really at risk? The first eight episodes feature two young girls coming of age in 1950s Naples.
---
Returning shows:
Even amid all the starry new series, there are standouts coming back with sophomore seasons. David Simon and George Pelecanos's HBO series The Deuce returns on September 9 to document the early days of the porn industry in New York City. The success of Marvel's Iron Fist, back on September 7, depends on whether the show has shifted course after a sluggish and heavily criticized debut. Atypical (back on September 7) also has the opportunity for a learning curve, after its first season about an autistic teenager navigating the world around him drew both praise and complaints about stereotyping.
The critically acclaimed American Vandal, the true-crime spoof that immortalized the phrase "Who drew the dicks?," returns on September 14 with an all-new mystery involving a "turd burglar." Also back on September 14 is BoJack Horseman, Netflix's cult animated tragicomedy about an anthropomorphized horse actor in Hollywood. And on September 27, NBC welcomes back the quirky life-after-death morality sitcom The Good Place. Chef's Table, the impossibly absorbing Netflix docuseries about haute cuisine returns with new episodes on September 28. And Big Mouth, Netflix's animated comedy about the pains of adolescence, releases its second season on October 5.
NBC's Will & Grace revival returns with new episodes on October 4, while Amazon's alternative-history drama The Man in the High Castle comes back to Amazon with its third season on October 5. House of Cards, Netflix's dark drama about Washington misdeeds, is back for its final season on November 2, with Robin Wright as its star.
Netflix hasn't announced a date yet for Season 3 of its Marvel series Daredevil, but new episodes are imminent. And Amazon hasn't released a date for Season 2 of its Golden Globe–winning comedy The Marvelous Mrs. Maisel, but whenever it does return it's got Jane Lynch as an aristocrat comedian who pretends to be a Queens housewife onstage.