The Miseducation of Cameron Post Is a Graceful Coming-of-Age Tale
Desiree Akhavan's Sundance-winning film follows a young gay woman, played by Chloë Grace Moretz, who is sent to conversion therapy.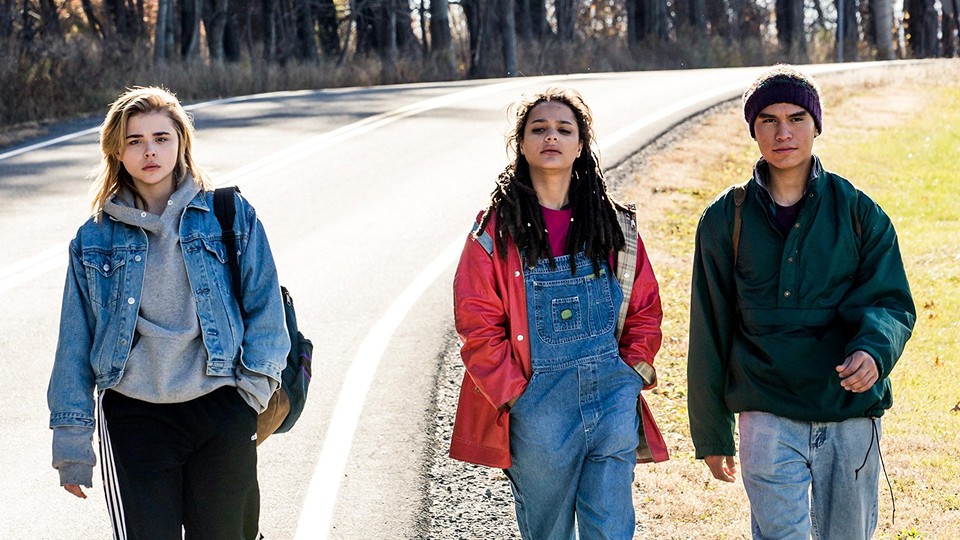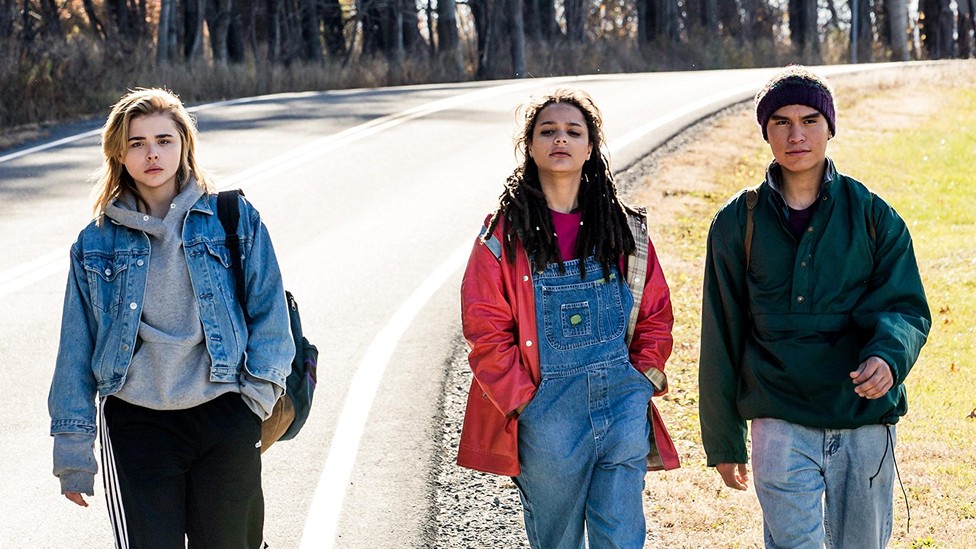 The Miseducation of Cameron Post sets itself an intriguing story challenge in its very concept. The lead character, Cameron Post (Chloë Grace Moretz), is a teenager who gets bundled away to a Christian conversion camp in 1993, after she's caught kissing another girl. Desiree Akhavan's film, which won this year's Grand Jury Prize at the Sundance Film Festival, follows Cameron as she bonds with her fellow campers, largely ignores the edicts of her counselors, and otherwise wastes a formative chunk of her youth stuck in a place that's actively trying to transform her. Hollywood plot formula is often about just that—watching a character evolve and develop across three acts, a hero's journey.
Cameron's hero's journey is that she doesn't need to change—yet Akhavan still conjures a real sense of growth from her stasis, crafting a narrative about teenage rationality in the face of extremism, and making its pivot point the realization that the grown-ups around Cameron are even less self-assured than her. Much of the movie has a warm, surprisingly gentle summer-camp vibe considering the searing subject matter; it's less interested in active rebellion and more in Cameron understanding her own emotional well-being. It's a queer narrative that thrives on its low-key ordinariness, and that casts some of its villains as naive and tragic rather than malevolent.
Akhavan's film is based on a 2012 novel by Emily Danforth, but it has aged its lead character up from 12 years old into high school. Moretz plays Cameron with the same laconic energy she brought to comedies like Neighbors 2 and Clouds of Sils Maria, her previous best performance. Akhavan, an Iranian American director whose excellent first film, Appropriate Behavior, had a similarly laid-back charm, channels Moretz's naturally spaced-out affect beautifully. It becomes a previously unseen kind of resistance to the counselors at God's Promise, the "treatment center" Cameron has been confined to by her bigoted Aunt Ruth (Kerry Butler).
Cameron takes part in classes that reinforce the importance of gender norms, talks through group therapy with the eager Reverend Rick (John Gallagher Jr.), and tries not to upset other campers who are more committed to ignoring their same-sex desires, as tragic as some of them seem. But she approaches everything with cool-headed rationalism, exposing the simple fallacies of her counselors' arguments merely by asking questions. The film's big emotional climax involves Cameron just having a sane, quiet, adult conversation with Rick, but it's still devastating in its candor.
Moretz is the film's calm center, but The Miseducation of Cameron Post's biggest strengths are in its ensemble. Sasha Lane, who was such a firecracker in 2016's American Honey, makes the biggest impression as the self-styled Jane Fonda, a more stubborn and unmanageable teen who becomes fast friends with Cameron. Forrest Goodluck, who played Leonardo DiCaprio's son in The Revenant, is mesmerizingly taciturn as Adam Red Eagle, who identifies as a Navajo two spirit. The Broadway actress Emily Skeggs is equal parts sweet and despondent as Cameron's straitlaced bunkmate Erin, who nurses a crush on her.
As the camp's main counselor, a man who went through conversion therapy himself, Gallagher taps into the layers of cheerful self-deception that compose his personality without feeling cartoonish and patronizing. The same goes for Jennifer Ehle, playing the camp's overseer Dr. Lydia Marsh, who could easily lean into Nurse Ratched–style wickedness but instead relies on subtler hints of intellectual superiority and emotional remove. Akhavan wants to understand what rationalizations go into powering a place like this, that considers its mission holy even as it tells teenagers to ignore fundamental parts of themselves.
Even though its running time is short, at 90 minutes, The Miseducation of Cameron Post does drag simply because it's so much about inertia. The camp is trying to change Cameron, but the assuredness of Moretz's performance suggests there's no possibility of that. Akhavan's script (co-written with Cecilia Frugiuele) commendably avoids melodramatic twists or explosive, expository arguments, though it does mean that the film drifts to an ending more than anything else. Akhavan's confident move, in the end, is that she can tell a story of a person finding their identity without depicting a transformation. This is a film about Cameron's core personhood, and how it stands up to concentrated efforts to transform it, and it's told with quiet steeliness and grace.