Succession's Masterful Finale Tips the HBO Show's Hand
Never has the Roy legacy seemed more tragic, or more toxic.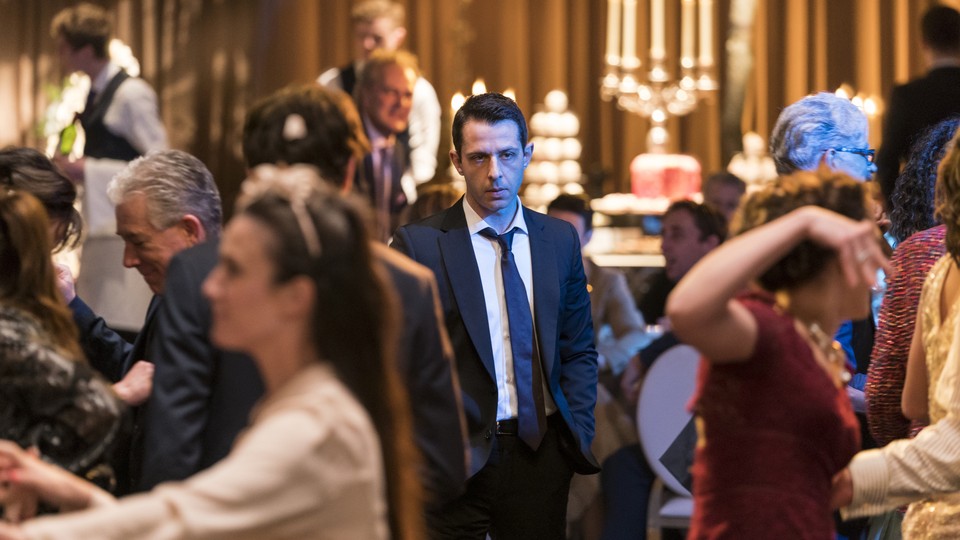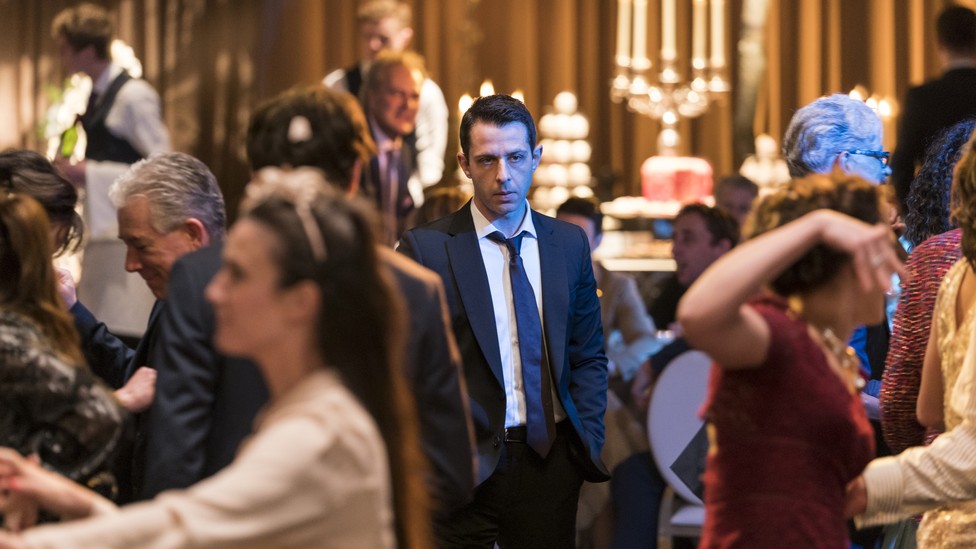 This article contains spoilers through all 10 episodes of HBO's Succession.
There have been few performances on TV this year as intense and as discomfiting as Jeremy Strong's representation of the doomed scion Kendall Roy on HBO's Succession. The son and heir apparent of the media magnate Logan Roy (Brian Cox), Kendall is a recovering addict as desperate for his father's love as his father is loath to bestow it. It's no coincidence that Succession's mournful theme tends to accompany Kendall more than any other character. If Kieran Culkin's Roman and Alan Ruck's Connor have often felt like comic relief, and Sarah Snook's Shiv embodies enigmatic self-assurance, Kendall is the core of what makes Succession a tragedy.
And it turned out the show was a tragedy in the end, even if its showrunner, Jesse Armstrong, has declined to categorize it, and even though in its first four episodes Succession came across as a particularly profane workplace comedy about 0.1 percenters. The final episode of the first season—in which Kendall bested his father, was involved in a Chappaquiddick-like car crash that killed a waiter at his sister's wedding, and broke down crying in Logan's arms—made that much clear. While all of Succession's characters are unlikable to a fault, Kendall tends to be sympathetic, mostly because Strong makes his open emotional wounds as garish and as scene-stealing as his Lanvin sneakers. There are plenty of things (and people) to despise within the series, but the pitiable Kendall isn't one of them.
I wrote in June that in early episodes the show often felt like a black comedy shoehorned into the mode of an hour-long drama. In midseason, though, it found its footing by exploring the root of the tension between Logan and his children. "Austerlitz," in which the Roys gathered in New Mexico for a family therapy session intended to soothe shareholder concerns, revealed Logan's resentment toward his children regarding the privilege they'd been born into. The episode was the series's best work to date, finding a balance between darkness and humor that made Kendall's relapse all the more wretched to witness.
In the final three episodes of the season—as Logan declined to attend his daughter's wedding, and seemed grudgingly impressed by how efficiently Kendall had shanked him—Succession's fascination with Logan's legacy became clearer. This is a family drama, but it's also an exploration of power, and how the Roy's family dysfunction ripples outward. Like The Crown, another 10-episode drama about a public figure whose personal battles affect people far beyond her inner circle, Succession typically declines to show people outside of the Roy orbit. But it doesn't ignore them. Roman's catastrophic shuttle explosion, Tom's (Matthew Macfadyen) efforts to squash a sexual-abuse scandal, Kendall's car crash—all of these plotlines hint at the larger consequences of the Roys' dysfunction. (As Roman puts it, "A missed phone call today, a couple dozen kids lose their jobs in China.")
All of which makes Succession timely, particularly in a news cycle that's considering the potential implication of other large adult sons who may have doomed themselves trying to win their father's approval. Never has a viewing public been quite so keenly attuned to the potentially catastrophic global consequences of personal insecurities and grievances. And there's something undeniably satisfying, at times, about watching the Roy family choke on its own excess. But Succession is most effective when it's able to make you empathize instead with the awful people it presents. Extreme wealth might be rare; human frailty isn't. The Roy children have been condemned since birth to suffer the abuse Logan metes out to counteract the advantages he's so angry at having given them.
The final episode, "Nobody Is Ever Missing," documented the tragedy of this uneasy birthright. Connor, humiliated by his girlfriend's offhand assertion that he doesn't do anything, decided inexplicably to run for president. (Again, timely.) Roman, desperate to prove his capabilities to Logan, hurried the Waystar rocket launch he'd been tasked with overseeing, before literally washing his hands of the catastrophe that ensued when it blew up. And Kendall, after finally besting his father in business, was so traumatized by Logan's verbal abuse that his mission to buy drugs ended in a man's death. (There was some awful resonance in the fact that when he returned to the wedding after watching an intoxicated man drown, he danced with his children to a Whitney Houston song.)
The most tragic moment in the episode came at the end, when Kendall—confronted by his father with the evidence of what he'd done—cried, and sank into his father's arms. If Kendall's sobriety couldn't win Logan's approval, and his attempts to prove himself a worthy successor only antagonized his father more, Kendall's personal failure finally gave Logan the upper hand, and the security to comfort his child, even fleetingly. The finale leaves Succession's characters with the same status they had at the beginning of the season. But it also makes the show's intentions clear leading into Season 2. Logan and his clan might be insulated from the consequences of their actions by money and connections, but they're no more protected from the ravages of their toxic family dynamic than the rest of us.