The Heaviness of Robyn's 'Missing U'
The beloved singer's first single in eight years reckons with loss—powerfully, and danceably.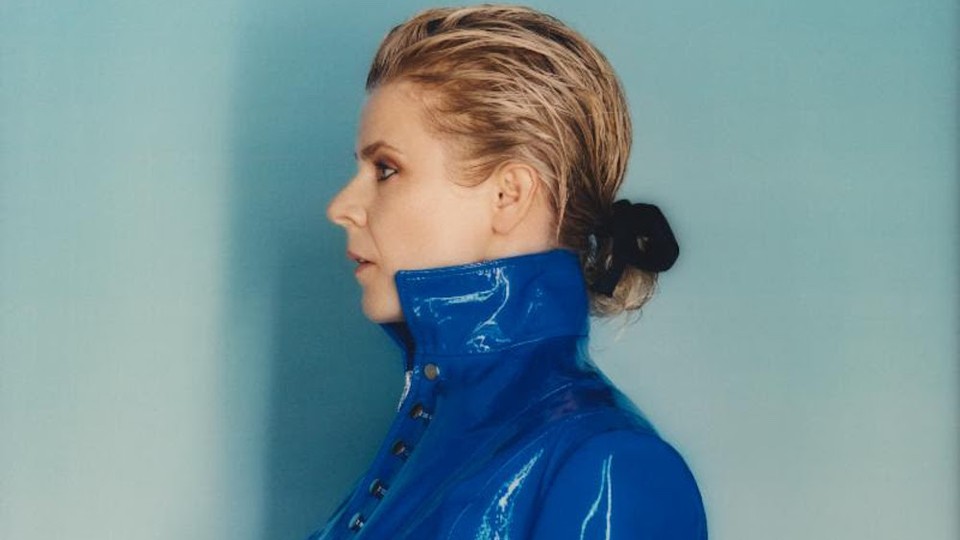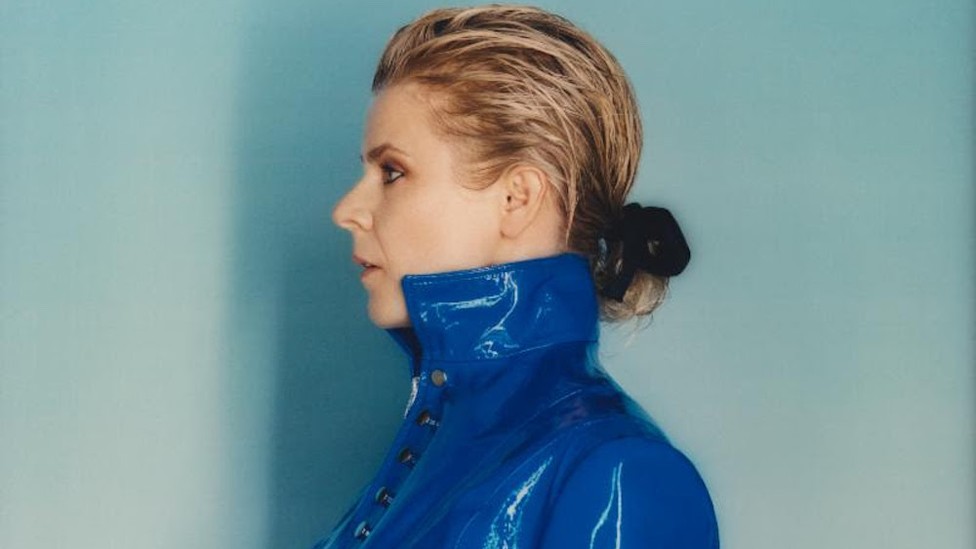 A song can be about something, but can it be about a lack of something? Robyn, the 39-year-old Swedish pop adventurer, would say of course. Her signature anthem captured something turning to nothing—an old flame becoming someone else's new flame—as viewed from a corner of a dance floor. Her first solo song in eight years, the satisfyingly wrenching "Missing U," has a more conceptual take on loss. Someone's vanished, and even their scent has faded from their pillow. But, Robyn sings in a piercing yet cautious tone, there's still a "residue," an "empty space," a "clock that stopped." An arpeggiator draws a wide circle, almost like a sparkling lasso: all loop, no center.
Premiering the single on BBC Radio 1 on Wednesday, Robyn said that when she began creating her new album, she felt "tired of myself writing sad love songs," those tearful club standards that made her one of the most deeply relatable figures in all of pop. That fatigue shouldn't surprise fans. The collaborative EPs that Robyn put out in recent years trended experimental, whether with ominous tone poems or bright, itchy grooves. But as she worked on her long-awaited forthcoming solo record, she found herself nevertheless writing sad love songs again. Hence we have "Missing U."
It sounds like old Robyn, for sure: glassily pretty, subtly thumping, with synths required by law to be described as "shimmering." The effect will be to raise heart rates, shut eyelids, and slow time. Yet "Missing U" is too intense, and too delicate, to be called Robyn on autopilot, and the sparseness of its sonic world belies how precise each production choice is. Listen, for example, to the string-like sounds before the second verse: They're damp and trembling, like mourners. Check how the central pinwheel of notes stops and starts at different points in its rotation throughout the song, hinting at warmth suddenly extinguished, and at "all of the plans we made that never happened."
Whether the song is about a death, a breakup, or—as the promo video suggested—Robyn's recent absence from her fans, the loss expressed is heavy and convincing. But the colors evoked by the sounds are light, and Robyn offers sharp notes of encouragement. "I've turned all my sorrow into glass / It don't leave no shadow" she sings at the culmination of the second verse, followed by a wistful breakdown considering the upside: "All the love you gave, it still defines me." In the song's final moments, the arpeggiator loop returns, alone, sounding particularly glorious. Then it cuts out.
Robyn told the BBC's Annie Mac that "Missing U" is more in the direction of her older material than the rest of her forthcoming album, whose title and release date remain unannounced. In general, she says, she's been thinking hard about what rhythm can do, and she's been fixated on Michael Jackson's Off the Wall demos. But she's also been aiming for a soft and more sensual approach, which is plenty clear on "Missing U." Robyn holds back just enough to describe something too difficult, or too ephemeral, to deal with otherwise.