The Value of the 'Female Gaze' in Film
A fantastic new retrospective series at Lincoln Center examines the work of women cinematographers, who are woefully underrepresented in the medium.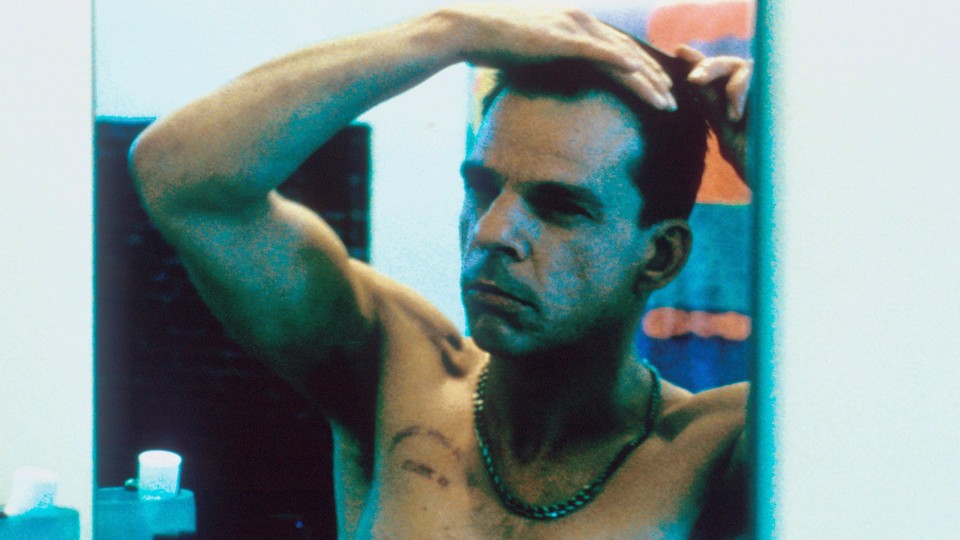 Not a word is spoken in the final sequence of Claire Denis's 1999 film Beau Travail. A loose adaptation of Herman Melville's novel Billy Budd set in the French Foreign Legion, the movie follows a group of soldiers in Djibouti, led by Chief Adjutant Galoup (Denis Lavant,) that is stirred into chaos by the new recruit Gilles Sentain (Grégoire Colin). Galoup's jealousy of, and repressed desire for, the beautiful and charismatic Sentain eventually explodes into confrontation, and Galoup is court-martialed, ending his military career. In the last scene, he meticulously makes his bed, then lies in it holding a pistol, preparing to take his life.
The camera pays close attention to its subject's body—hardly unusual for film. What is unusual is that Beau Travail's director of photography, a longtime colleague of Denis named Agnès Godard, is one of the few women working in the field of cinematography. Though Galoup's behavior throughout Beau Travail is often vindictive and cruel, Godard's camera cradles him with surprising tenderness and grace in his final moments, lingering quietly on his chest, then on a twitching vein in his arm. Suddenly, the picture cuts to a scene in Galoup's mind's eye, as he dances with abandon in a nightclub, recalling happier times, or perhaps looking to a world beyond.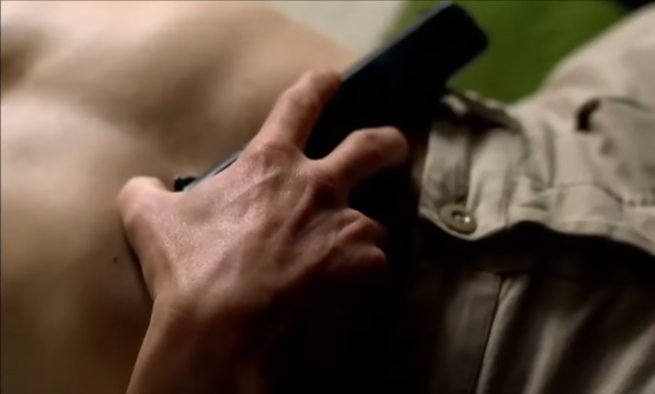 To this day, it's one of the most visually arresting sequences I've seen in a movie, and one that immediately came to mind when the Film Society of Lincoln Center announced a repertory series on women cinematographers titled "The Female Gaze." The program features three of Godard's collaborations with Denis (Beau Travail, The Intruder, and 35 Shots of Rum) along with 33 other films that include gritty documentaries, Hollywood blockbusters, and art-house dramas. "The Female Gaze" spotlights both the extraordinary work of the cinematographers involved—including Rachel Morrison, Natasha Braier, Joan Churchill, and Ellen Kuras—and the shocking lack of representation in the field.
Morrison, who lensed the box-office smash Black Panther for the director Ryan Coogler this year, was nominated for a 2018 Academy Award for her work on Mudbound. It was the first time a woman had ever been recognized by the Oscars for cinematography—an industry milestone as crucial as it is embarrassingly overdue. That breakthrough underlined just how skewed the landscape is within that film trade, even compared with other major roles like editor, production designer, or director. The American Society of Cinematographers, which will turn 100 next year, did not invite a woman to join its ranks until 1980; as of 2015, less than 4 percent of its active members were women.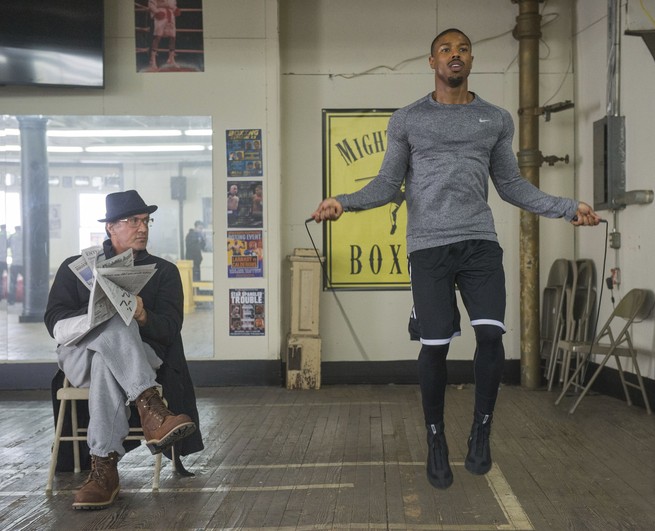 "I think there are a couple factors at play in the assumption that [director of photography] is somehow more a man's role than, say, set designing is," Madeline Whittle, one of the organizers of the series (along with Florence Almozini and Tyler Wilson), told me. "Part of it is the physicality of the craft, which traditionally involves operating big machines around a set. But another part of it is how we tend to identify subjecthood with men and objecthood with women. The kind of authority that's implied in the work of looking is one that we culturally associate with men in positions of power. When women occupy those roles, we're surprised to see them there."
As Whittle notes, it's commonly believed that there's a certain machismo to cinematography, which can involve lugging a giant camera on one's shoulders, even though so much of the job involves lighting design and specific technical choices. Multiple stories about Christopher Nolan's Dunkirk focused on its DP Hoyte van Hoytema's ability to carry the super-heavy IMAX camera, a previously unheard-of feat. But the physicality of the job can't explain why cinematography has remained so closed off to women. Whittle and her co-programmers wanted to highlight and challenge the notion of the "male gaze," in which the camera theoretically assumes a male perspective when telling a story.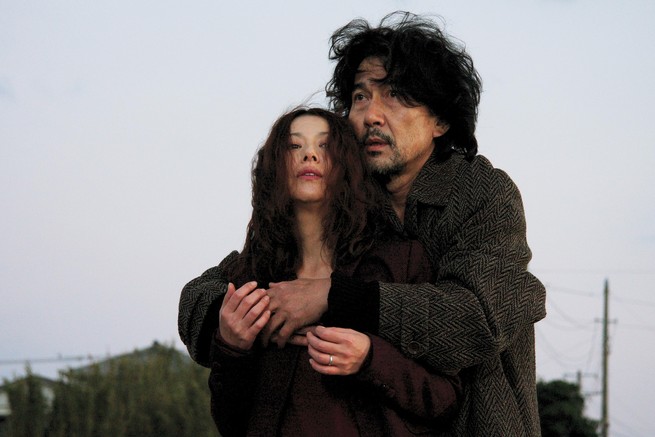 So many of the films in the series focus on bodies—often male bodies. Along with the legionnaires of Beau Travail, there are the muscular athletes of Coogler's Creed (shot by Maryse Alberti); the lithe seminude glam rockers of Todd Haynes's Velvet Goldmine (also Alberti); the spindly supermodels of Nicolas Winding Refn's The Neon Demon (shot by Braier); the chameleonic actor at the center of Leos Carax's Holy Motors (shot by Caroline Champetier); and the perpetually shirtless Coney Island kids of Eliza Hittman's Beach Rats (shot by Hélène Louvart).
There's no simplistic unifying quality to these films. What brings the works together is a little more amorphous: how refreshing and original their perspectives on each world feel. "There are lots of sexualized images in these movies … but I think there's a different quality to the power relationship between subject and object," Whittle told me. "There's something more tactile or enmeshing about the way the [camera's] gaze interacts with bodies in a lot of these films, rather than the consumptive, dominating, subjugating implications of a more masculine mode of looking."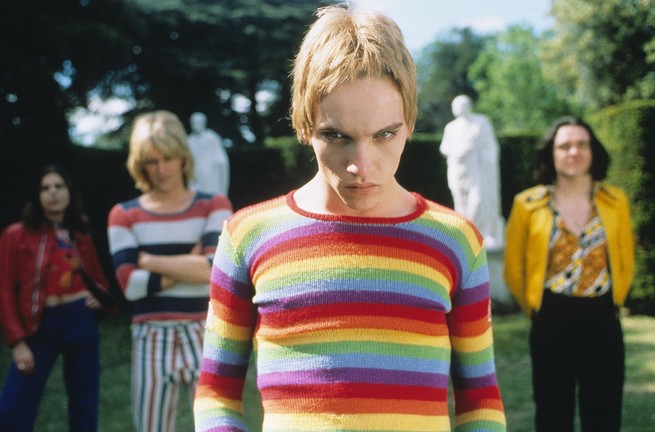 Several of the directors featured—including Haynes, Gus Van Sant (whose Paranoid Park cinematographer was Rain Li), and Tom Kalin (who made the Leopold and Loeb movie Swoon, filmed by Ellen Kuras)—emerged from the New Queer Cinema movement of the early 1990s, which was more radical in its content and challenging in its visuals. These works would charge at the status quo and eroticize images of queer desire, rather than referencing homosexuality more obliquely as many Hollywood films do.
Not every entry in the series is so sexualized, though. Kuras's work on Michel Gondry's Eternal Sunshine of the Spotless Mind is fuzzier and more remote, reflecting the melancholy, fading memories of its protagonist. Morrison's first collaboration with Coogler, Fruitvale Station, aims for a handheld, documentary feel, striving to represent the fundamental personhood of its subject, Oscar Grant (Michael B. Jordan), who was killed by a transit police officer in 2009. Some of the films are documentaries, including the intensely intimate Aileen: Life and Death of a Serial Killer, which was both shot and co-directed by Joan Churchill and follows the last days of Aileen Wuornos, who was executed in 2002 for murdering six men.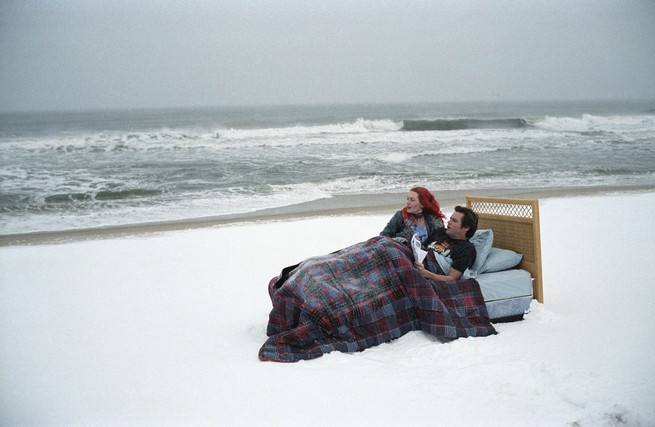 As the series has screened, Whittle and her colleagues have conducted panel discussions and interviews with some of the featured cinematographers. Recently, Ashley Connor (who worked on the new release The Miseducation of Cameron Post) spoke to Whittle about the dearth of female peers she had to look up to as she entered the field. She also discussed her efforts to bring more women into cinematography and to provide a better support system for young artists who might now be emerging from film school.
"We did have a lot of young cinematographers in the audience, and I think that sort of service angle was really important" for the repertory series to have, Whittle said. "Ashley Connor [who is in her early 30s] emphasized that she appreciates how her generation of young women coming up in filmmaking have had role models in Agnès Godard and Joan Churchill's generation of pioneers, and how just the simple fact of having women role models in the profession at all has shaped her approach to her craft and career."
Watching some of the films from the series, I'm most struck by the sheer breadth on display—in genre, in perspective, in main characters, and in cinematic language. So many of the movies take place in communities somewhat outside of the mainstream, or focus on people struggling against some unconquerable force—in other words, they're the kinds of stories that cinema has told for decades. But they're stories, the series reminds audiences, that don't just belong to the men who are usually looking on from behind the camera.