Dr. Luke's Queasy Two-Front Comeback Effort
As the once-ubiquitous pop producer accused of abuse by Kesha continues his court battle against her, the appealing new voice of Kim Petras sells his songs.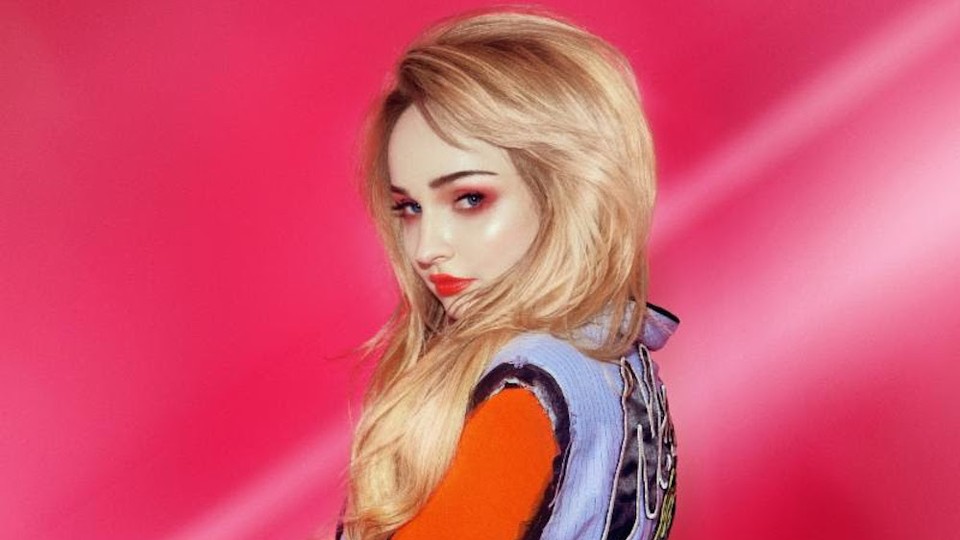 If you look through the production discography for Lukasz Gottwald, you'll see a litany of huge hits for supremely famous artists, starting with Kelly Clarkson's "Since U Been Gone" in 2004, and stretching through effervescent smashes by Pink, Katy Perry, Britney Spears, and Kesha. But starting in 2015, the hot streak ends. His output dwindles, with his clients largely comprising past-their-peak stars—Jennifer Lopez, Iggy Azalea, Ne-Yo—or newcomers.
This arc owes something to the 2014 lawsuit the singer Kesha Rose Sebert filed against the producer and record-label owner, who goes by Dr. Luke, alleging rape and emotional abuse. Sebert's attempt to nullify her contract with Gottwald met no success in court, and Gottwald has repeatedly denied her allegations. But the publicity around the saga brought outpourings of sympathy for the "Tik Tok" singer, with a #FreeKesha campaign cosigned by a number of pop stars, some of whom alluded to also having had bad experiences with the producer. In March 2017, he departed from the CEO spot of the label he founded.
Yet his story is not one of being "canceled" by public reproach. As the one-year anniversary of the Harvey Weinstein revelations approaches, a number of men publicly accused of misbehavior have begun to plot comebacks, but Gottwald never fully went away: He continued to contest his innocence in court and in the media, and he has kept working as a producer and songwriter, if in a more low-key manner than before. Lately he's ramped up his efforts on both fronts—the legal and the artistic—in ways that underscore why the music industry, out of all the entertainment industries, seems to have a special inability to litigate questions of misconduct.
On Monday, a number of court documents related to Gottwald's defamation suit against Kesha were made public, including depositions from pop stars such as Lady Gaga, Katy Perry, and Pink. Gottwald's team tried to get out in front of the revelations contained in those documents by sending out a press release about what it called Sebert's "bogus" lawsuit: highlighting emailed plans by Sebert's managers to give Gottwald a "public execution" in the press, resurfacing apparent inconsistencies in Sebert's statements about the 2005 night when Gottwald allegedly raped her, and spotlighting Perry's denial that Gottwald had raped her despite what other people in the music business had heard rumored.
None of those assertions should shock observers of the case. All along, publicity was clearly in the tool kit of things Sebert was using to try and end her contract with Gottwald: Rather than requesting a criminal investigation for rape, her civil case—and the public-pressure campaign #FreeKesha—alleged a pattern of vicious manipulation and some physical abuse by Dr. Luke over the years. From the start, some of her allegations contradicted what she'd previously said about her longtime mentor and boss, and her lawyers explained such inconsistencies as resulting from her earlier fear of Gottwald's reprisal. As for the notion that Gottwald raped Perry, Perry herself has never said anything of the sort publicly.
Reading through the recently unsealed depositions in the case, a picture emerges of Gottwald as someone whose reputation long preceded him in the music industry. Said Clarkson: "In general, I don't know anyone that likes him … People have said he's sleazy." The Interscope executive John Janick (who Gaga says spread the rumor that Gottwald raped Perry, which Janick denies ever having done), testified that Gottwald is known for being "difficult." Pink signed an affidavit saying she stopped working with Gottwald after 2006 for reasons unrelated to Kesha's accusations, which would seem to support Pink's public statement that Dr. Luke is "not a good person." Taio Cruz and Avril Lavigne also said they chose to stop working with Gottwald before Sebert's lawsuit.
Of course, a general negative reputation is different from a specific series of abuses such as the ones Sebert has alleged. Whatever the truth is, Sebert has not been able to exit her contract with him, and now she's fighting to not pay millions of dollars in damages for defamation for having tried to do so. Part of Gottwald's legal strategy has been to paint Kesha as the problematic party, the person who was inappropriate in a workplace where songs about sex and drugs were being crafted. A deposition from Dr. Luke's studio engineer Clint Gibbs recounts him feeling uncomfortable at Kesha showing off "dick pix" she had on her phone, including from the superstar DJ Calvin Harris. Gibbs, who told lawyers that he's a friend of Gottwald's, also mentions that he's been involved with the producer's recent project: building a bigger and better studio.
---
That studio will, presumably, be used to record artists like Kim Petras, a 26-year-old German singer with a pouty croon and neon glamour-puss aesthetic. Her debut single, "I Don't Want It At All," topped Spotify's Global Viral 50 chart. The video for another, "Heart to Break," has 3.5 million views on YouTube. Cutting-edge performers such as Charli XCX and Troye Sivan have praised or collaborated with her, and she's received the attention of The New York Times and Rolling Stone. All eight of her singles have been co-written by Dr. Luke and his regular stable of producers and writers, which makes sense as the music sounds a lot like Katy Perry circa 2010.
The discourse around Petras has, somewhat understandably, centered less on whether she's a vehicle for Dr. Luke's comeback than on her own remarkable personal story. Petras is transgender, and in fact received publicity as a teenager for undergoing gender-reassignment surgery at a young age. She's repeatedly said she doesn't want to sell herself as a sociopolitical symbol—"I just hate the idea of using my identity as a tool," she told HuffPost—but it's clear her fledgling stardom relies on queer listeners. She's played pride celebrations, posed for H&M's LGBTQ-focused ads, and put on concerts to rapturous reception at gay bars, where her songs are already in regular rotation.
All of which raises some queasy implications about what listeners, even stereotypically progressive and feminist ones, really care about. Kesha, too, built her fervently devoted fan base by appealing to queer audiences, whether with her early hits that preached self-acceptance or with the title of her 2017 post-Luke-lawsuit album, Rainbow. Next year, Kesha will headline a cruise-ship tour whose undercard is stocked with famous drag queens and queer artists. It's a sure thing that many fans who are considering attending—people who likely posted in support of #FreeKesha on social media a year or two ago—also have their summer playlists stocked with Kim Petras songs.
The dissonance here hasn't gone unremarked upon. When asked in interviews about the Kesha lawsuit, Petras has praised Dr. Luke as a collaborator. Scrutiny intensified after Petras was announced as an opener on an upcoming tour by Troye Sivan, an openly gay singer who had previously tweeted his support of Kesha. "While I've been open and honest about my positive experience with Dr. Luke, that does not negate or dismiss the experience of others or suggest that multiple perspectives cannot exist at once," Petras said in a statement responding to criticism of her joining the tour. "I didn't communicate this clearly in the past." Sivan announced that he gave the issue a lot of thought, talked with Petras, and decided to keep her on the bill as "she is growing and changing just like the rest of us."
That Sivan-related furor was in June. This past week brought Petras's new Dr. Luke–produced single, "All the Time," a bauble of bouncy beats, auto-tuned hooks, and cheerleader shouts. Warm write-ups have come in from Rolling Stone, Billboard, the Times, and Spin. "Stream all the time by Kim Petras or you're homophobic," goes one fan's cheeky praise. The song's sound—its steady rhythmic crunch, melodic overload, and '80s sparkle—is unmistakably Gottwald's speciality. It's one that, as pop often aims to do, overrides the listener's intellect and centers the woman in the vocal booth while leaving the knowledge of who's behind the boards, and is also profiting, shrouded. As he loudly contests Kesha's claims in public and in court, Dr. Luke may have found a quieter, if catchier, way to bypass the obstacle of his reputation.