For the Love of Dogs
Dog Days is a mediocre schlockfest that, despite and because of its saccharine predictability, is a very good boy.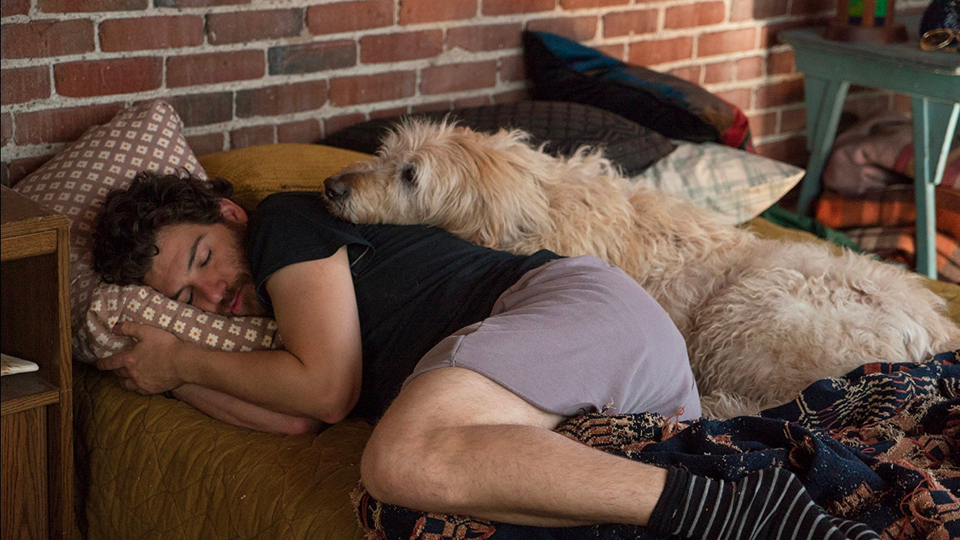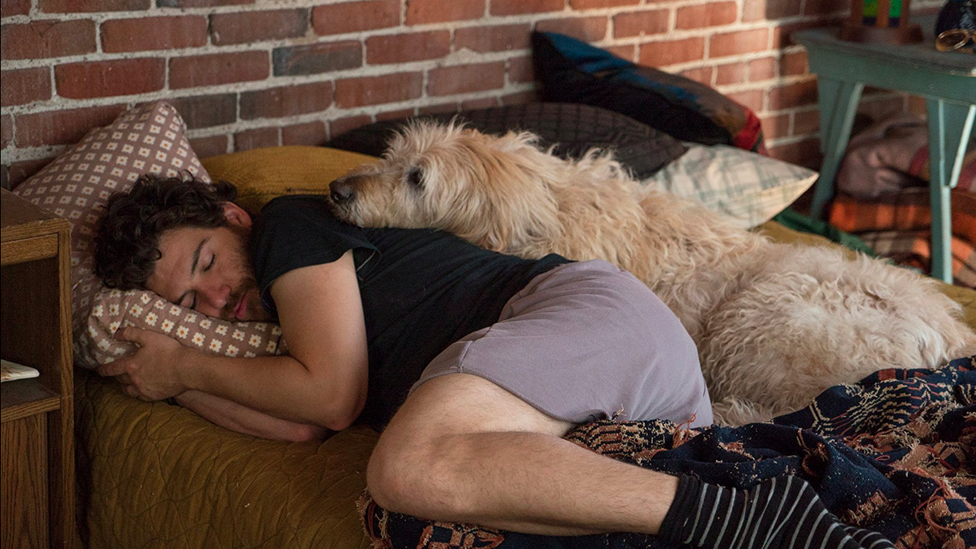 One of my favorite Twitter accounts these days is Thoughts of Dog. The account—straightforward handle: @dog_feelings—is an extension of the delightful @dog_rates, which offers always positive "reviews" of people's furry friends ("This is Finley. His tongue flutters when he's hungry. 13/10"). Thoughts of Dog, as a complement, goes inside the canine mind to offer a flow of dog-oriented fan fiction, rendered in the interior-dialogue manner of Virginia Woolf (or, perhaps, Virginia Woof). Tweets in the feed include narrative updates ("i was awoken from my snoozle. by a car coming down the street. quite rude of them to be honest. i was dreaming of peanut butter") and whimsical musings ("these crossed paws. are no accident. i'm feeling fancy"). Mostly, though, they re-create, 280 characters at a time, the extremely pure kind of devotion that is, perhaps, the most defining element of the long-standing relationship between humans and dogs. As one recent post goes, in its entirety: "a fun fact about me. is that i love you."
If you are a human who is inclined to enjoy Thoughts of Dog—if you, like me, turn to easy, snoozle-y delights when the news swirling around you gets especially dark and sad—there is a decent chance that you will also enjoy Dog Days, the new ensemble comedy from the director Ken Marino. Dog Days is @dog_feelings, essentially, in reverse. It's feature length, rather than staccato-ed; it's told about dogs, rather than by them; it is, in its form—the stories of a bunch of disparate people whose lives intersect—extremely familiar. This Is Pups. Love Poochily.
In a film like this, one does not come for the plot, but here is the plot—or, rather, the hodgepodge of loosely colliding characters and story lines that constitute this film—nonetheless: There's Tara (Vanessa Hudgens), a young woman who finds a lost Chihuahua cowering behind the dumpster at the coffee shop where she works—and who begins volunteering at the shelter where she drops off the dog. There's Garrett (Jon Bass), the lovable nerd who runs the shelter and who has a crush on Tara. There's Dax (Adam Pally), a slacker in the traditional vein—a band, a van, a penchant for eating Del Taco for breakfast—who gets stuck dog sitting when his uptight older sister (Jessica St. Clair) and her listless husband (Thomas Lennon) have twins. There's a local-morning-show host (Nina Dobrev) and her newly appointed co-host (Tone Bell), who quickly go from hating one another to … not—with, natch, the help of their dogs.
And there's also (deep breath; there's so much more to this sprawling story): Danielle (Tig Notaro), a no-nonsense dog therapist who steals every scene she's in by recognizing that the problems the dogs face might not be canine at all. And Walter (Ron Cephas Jones), a widower who loses his Rubenesque pug, Mabel, while out on a walk … and Tyler (Finn Wolfhard), a pizza delivery boy who makes it his mission to help reunite the two. There's Grace (Eva Longoria) and Kurt (Rob Corddry), whose newly adopted daughter ends up finding Mabel loose on the street, immediately falling in love with her and naming her Mr. Snuggles.
Do you think all these characters' lives will indeed intersect, over the course of 112 minutes, in revealing and charming and extremely dog-friendly ways? Do you think that all the intersections will do their intersecting during the late weeks—the dog days—of summer? Do you think that all the intersecting will be punctuated, ultimately, by a spirited cover of "Who Let the Dogs Out"?
You are correct. And you are correct again. And indeed you will keep on being correct as the film plays out, because extremely little in Dog Days is innovative or surprising. Instead, from the format (ensemble!) to the setting (derivative and clichéd), it's all on the wet little nose. And you know what? Despite and because of all that: 13/10, would watch again.
There's a reason dog movies, so long a mainstay in Hollywood and beyond, have been enjoying a renaissance of late. There's a reason, as well, that dogs—their language, their images, their aesthetics—have recently taken over the internet. This is roughly related to the reason that series like The Great British Baking Show and Nailed It! and Making It—and networks like HGTV—are so popular in America at the moment: Sometimes you just want kindness. Sometimes you just want simplicity. Sometimes you just want open concepts, and crafts, and cupcakes, with little demanded in return. Sometimes you just want very good bakes and very good boys.
Which is to say: Sometimes you just want Dog Days, a film that is precisely what it claims to be and precisely nothing more. The movie will almost inevitably make you laugh (there are jokes about dog slobber, about a dog that is required to wear a helmet, about the effects of weed on four-legged friends). It will probably make you cry. But it will also, very likely, soothe you with the very things that, when it comes to other films, might be liabilities: its easy predictability. Its tidiness. Its messiness. Here is a movie that is, in the end, decidedly sitcomic, for the worse—there's an absurdity to how hermetic this universe is, and how neatly things come together within it—but also for the better. These are times, after all, when this formula can be a salve. These are times when an upshot as simple as "people coming together because of kindness" can be both radical and deeply necessary. There are benefits, in a world so full of reminders of man's inhumanity, to taking a bit of time to be smothered by a big, boisterous, floofy mess—and to enjoying all the warmth that comes with it.