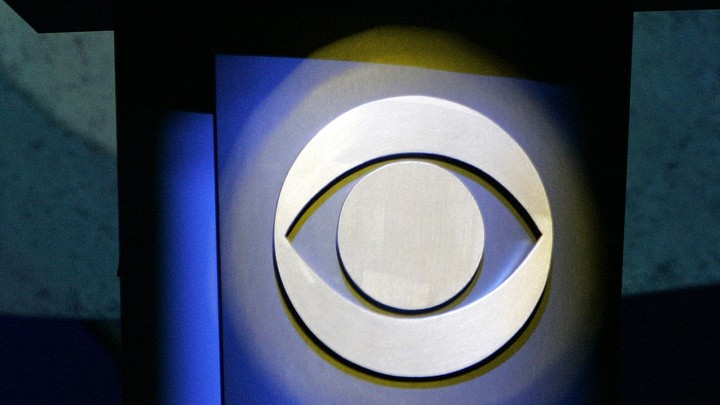 They talked about money. They talked about a job well done. They talked about the happy fact that CBS had, over the previous quarter, surpassed, just by a hair, analysts' expectations for profit and revenue.
What was not discussed on the CBS earnings call that took place on Thursday was the New Yorker investigation into the network's CEO, Les Moonves, and other members of its executive team. Left unsaid were the allegations that Moonves, in his many years as the leader of the network, had harassed and intimidated several women, and that he and his team had fostered an overall climate of fear for some in their employ.
As Quartz's Ashley Rodriguez observed:
Did any of the eight analysts who spoke during the call have questions about the sexual misconduct allegations against Moonves that sent the company's stock down 11 percent during the first two trading days of the week, and how they might impact the business? If so, they didn't ask. They also didn't ask about Moonves's legal battle with majority shareholder Shari Redstone—and Moonves didn't address the issues in his prepared remarks, either.
It would be accurate, but also too glib, to say that there was an elephant both in the room and on that line during that call; there was, after all, a deeper kind of revisionism at play. In their silence about the allegations, the power brokers both at CBS and in its orbit were effectively choosing to deemphasize the New Yorker story in favor of other concerns. An investor-relations officer reportedly advised participants as the call began on Thursday that, on the advice of counsel, CBS would be taking only questions that were directly related to its quarterly results; the call's participants had apparently calculated that the allegations made against the company's CEO did not qualify as being "related" to those results. Instead, the analysts conceded to CBS's terms. They focused on the money. And in that they agreed to tell—and to inhabit—a partial history.
Which is, in one way, unsurprising. The questions that might have been asked of Moonves on the call, concerning as they do matters of sex and sexual impropriety, are awkward. And they relate to allegations that are, in the estimation of CBS—Moonves, while he has retained his position at the network, is currently under investigation by two external firms—not fully litigated. But there is also, in that opted-for silence, another kind of concession at play. The analysts, in failing to ask the obvious question, suggested how easily matters of money can trump matters of morality.
The America of the present moment is, after all, a money-centric one. Americans are conditioned—by politicians, by TV shows and movies and books and music, by the stark inevitabilities of cultural osmosis—to believe that money can, to a great extent, conquer all. Money made victorious because, when it chooses to, it can do so much good. Money made victorious because it can so easily serve as a legible referendum of somebody's work ethic and ingenuity and character. Money, because it's the best we can do; money, because it is, in some sense—Americans long ago conceded the point—the point of it all. The unofficial campaign song that helped propel the current president of the United States to the job is titled "For the Love of Money." Its introductory lyrics go like this: "Money money money money, MONEY / Money money money money, MONEY."
It's little surprise, in that sense, that one of the common strains of the stories that were written immediately following—and, indeed, in advance of—the publication of Farrow's exposé considered the effect of its reporting on CBS stock. And it's little surprise, as well, that participants on an earnings call would separate the facts alleged in that reporting from CBS's "results."
Money money money money, MONEY: It's an age-old American refrain. And it's one that serves as a bleak reminder of how much the people who come forward to share #MeToo stories about the wealthy and the powerful are, in the end, up against. CBS is a public company; its financial fortunes, through the workings of the stock market, affect the rest of us. And wealth and power can function as their own tidy tautologies: They have a way of justifying themselves, and reinforcing themselves. They look inward. The investigation currently being conducted into the behavior of CBS's CEO is being run by firms that have been hired by CBS. The earnings call in which it would have been so easy—so obvious—to ask about the allegations chose instead to focus on other things. As one of the analysts put it on that call, congratulating CBS for a job well done: "Thanks so much, guys. Great results."
We want to hear what you think about this article. Submit a letter to the editor or write to letters@theatlantic.com.
Megan Garber
is a staff writer at
The Atlantic
, where she covers culture.