What's Different About LeBron's Move to the Lakers
The last time the basketball star left Cleveland, the world erupted. This time around, he leaves behind a legacy that's bigger than the sport.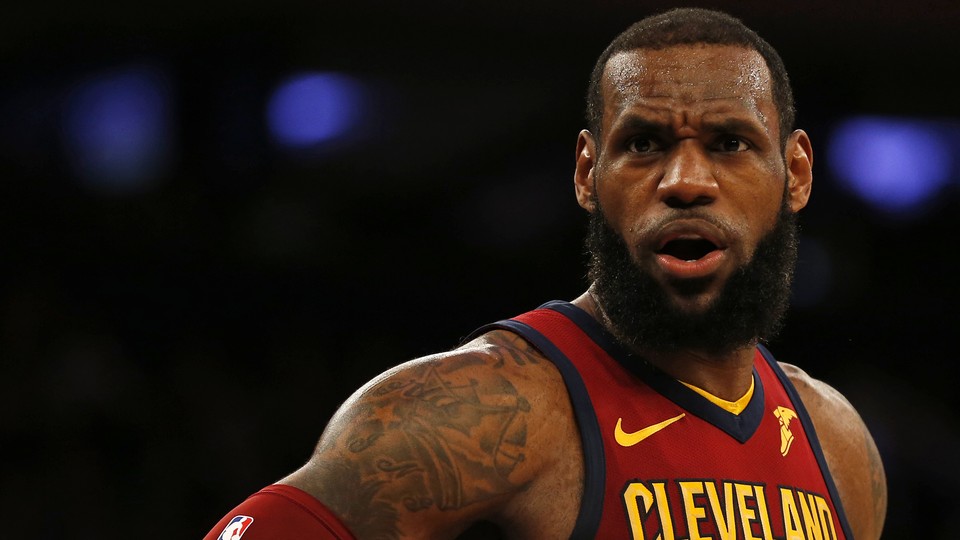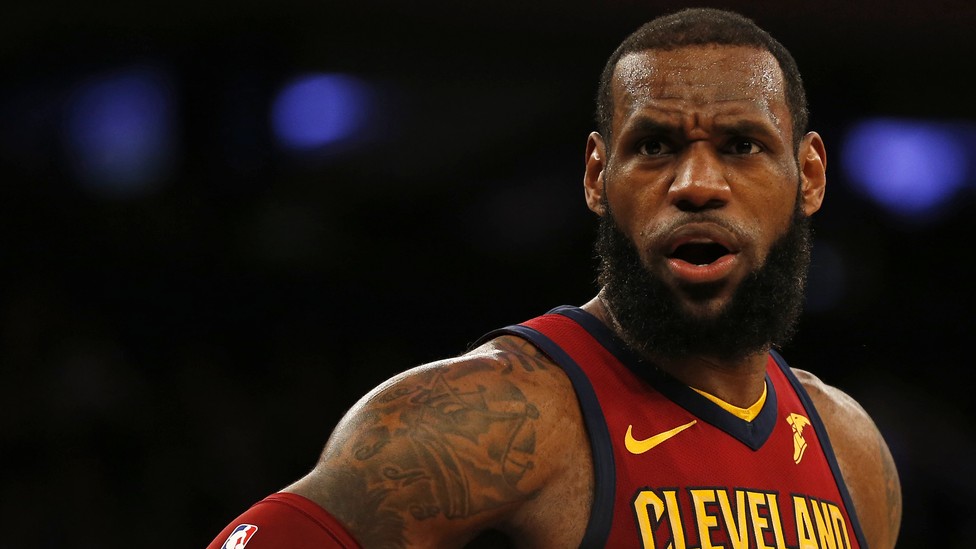 Since he left the Cleveland Cavaliers in 2010 by announcing his decision to join the Miami Heat on a national television broadcast, angering many of his loyal fans and even the team's owner, LeBron James, the best player of his generation and perhaps the greatest player to ever grace a basketball court, has taken meticulous steps to manage public perception and craft his narrative.
After his first season in Miami, James admitted he was uncomfortable playing the role of the villain. Like many other high-profile athletes who have seen their Q rating fluctuate throughout their careers, James was able to win back the public through sheer success, snatching up two championships while firmly establishing himself as the top player in the game. After four seasons in Miami, James completed his redemptive arc by announcing his return to the Cavaliers in 2014, a move that endeared him to a public primed to enjoy a good homecoming story, and to those in Cleveland ready to look past the hard feelings left behind by his 2010 departure.
Four years ago, if you told his fans across Northeast Ohio that their prodigal son would leave again in 2018 to join the Los Angeles Lakers, as he did over the weekend, there would likely have been disappointment, anger, and perhaps even disbelief. After all, in a piece titled "I'm Coming Home" as told to Sports Illustrated's Lee Jenkins, James talked about the responsibility he felt "to lead, in more ways than one," as a native of Akron, Ohio, and spoke of his desire to retire as a Cleveland Cavalier.
Sunday's announcement that James was joining the Lakers wasn't met with quite the same angry undertones in Cleveland that defined his first departure in 2010, though. Fans were just as disappointed at James's decision as they were the first time, but they were also much more understanding. The Cavaliers had reached four consecutive NBA Finals, but the basketball relationship between James and the Cavs had arguably run its course.
From Kyrie Irving being traded to the rival Celtics last summer, to owner Dan Gilbert deciding not to retain general manager David Griffin, a favorite of James's, Cleveland spent this season trying to regain their championship form. They did make the Finals again, but only because of James, who had perhaps the greatest individual playoff run of any player through the first three rounds of the postseason. With an aging roster, and a lack of trust between James and the front office, the Cavs no longer gave James the best chance to play on a championship contender in both the short-term and long-term.
Beyond the aforementioned reasons, of course, Cleveland may be in a more forgiving mood because James ended the city's 52-year championship drought in 2016 by bringing the franchise its first NBA championship. From a basketball standpoint, James wasn't leaving Cleveland empty-handed this time around—he'd delivered the win.
It's also important to remember that the "coming home" essay in 2014 was not just rooted in what James was offering on the court; he described his relationship with Northeast Ohio as something that was "bigger than basketball." And indeed, his foundation, the LeBron James Family Foundation, has done important work in the community. In 2016, James and the foundation pledged more than $41 million to help students in Akron receive their college degrees. His foundation created a program that would target children in the third grade, and provide them with mentorship throughout their schooling, including the opportunity to be offered four years of college tuition to the University of Akron if they maintain a 3.0 grade point average.
The foundation's latest project is to open an I PROMISE School in Akron, scheduled for the end of July. It's no coincidence that the school opening is where James is expected to make his first public appearance since joining the Lakers. This time, James didn't turn his departure from Cleveland into a spectacle. Instead, his agency Klutch Sports Group simply tweeted out a press release announcing his signing with the Lakers on Sunday night. James posted several stories to his Instagram thanking Northeast Ohio, and reiterated that it will always be his home.
You can certainly argue with the homecoming narrative that James crafted in his 2014 essay. As much as returning to Cleveland was a desire of his, James was also leaving a professional environment in Miami that hinted at diminishing returns. James was also stepping into a set-up that was advantageous for his on-court goals; the fact that he would play with two younger superstars (Irving and Kevin Love) would give him a better chance at extending his championship window. It doesn't make his heartfelt letter disingenuous; James simply struck the right balance, illustrating his commitment to his hometown, while his desire to find a better basketball destination thrummed in the background.
Four years later, James's loyalties to Cleveland can't be disputed. Even as he pursues a new course in Los Angeles, playing for one of the most storied franchises in all of professional sports, he'll be able to maintain his ties to Northeast Ohio, both through his work with the foundation and through the legacy he has left behind on the basketball court.
In some ways, the move to Los Angeles isn't all that different from his 2014 return to Cleveland. James is joining a team that sports an intriguing young core led by Lonzo Ball, Brandon Ingram, and Kyle Kuzma, but isn't ready to compete for a championship yet. And this time, too, it's bigger than basketball: As a Laker, James will spend much of his time in the epicenter of entertainment, an arena in which he has many pursuits as he positions himself for a post-playing career. (His production company, SpringHill Entertainment, is based there.)
What will remain the same is that he'll still be representing Northeast Ohio, albeit in a basketball jersey that doesn't say Cleveland. Eight years after his first departure from the Cavaliers, James has done a lot: He returned home, he wrested back his story, and he can now move on to the next phase of his career.