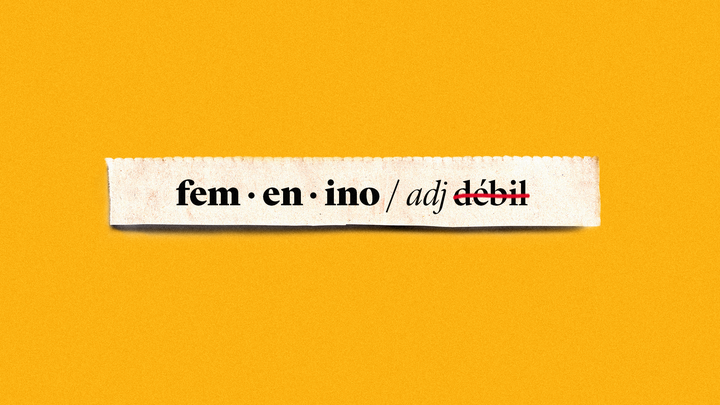 MADRID—As they were sworn into office on June 7, 2018, most of the ministers of the new Spanish government didn't recite the exact text placed in front of them. Instead of uttering the prescribed consejo de ministros, or council of ministers, almost all of the leaders pledged to keep secret the deliberations of the consejo de ministras y ministros. It was a small but significant rebellion. Seventeen ministers were being sworn in, and 11 of them were women—a record-breaking percentage for any European or North American government. So despite the fact that the Spanish language calls for the masculine form of nouns to be used in plural settings regardless of the group's gender makeup (in this case, ministros), the new cabinet members used their swearing-in to insert the feminine form and demonstrate a push for more inclusive language.
The female ministers appointed by Socialist Prime Minister Pedro Sánchez run the country's most important departments, including labor, justice, defense, and the treasury. The deputy prime minister, Carmen Calvo, is also a woman. In other sectors, too, women are making strides. Last month, one of Spain's largest daily newspapers, El País, named a female editor in chief, Soledad Gallego-Díaz, for the first time in its 42-year history. And in recent years, Ana Patricia Botín was named the head of her family's bank (and Spain's biggest), Santander. Still, if all three of these women happened to be in the same room as one man, the group would be referred to using the generic masculine.
The debate about whether to use gender-inclusive terminology is decades-old in Spain and other countries like France, Italy, and Portugal that also speak Romance languages. But this latest iteration feels different amid the #MeToo movement and the ascendance of women in public and private institutions in the country.
In Spain, #MeToo unfolded with news stories about sexual violence against female workers in agriculture and service fields, which then led to protests and, in some cases, official investigations. The most incendiary event that precipitated the movement was the court decision earlier this year on a sexual attack that occurred in 2016 at Spain's popular Sanfermines festival, also known as Running of the Bulls. The court found five men guilty of the lesser charge of "sexual abuse" instead of "rape." As a result, there were large-scale demonstrations held on Women's Day on March 8. "Spain did change on March 8," Prime Minister Sánchez said in the announcement of his cabinet. "The feminist mobilization marked a turning point. And the new government is the exact representation of that movement."
But thus far, efforts to pivot away from the generic masculine in traditional language practices, at least officially, have been thwarted. The institution that has safeguarded the standards of the Spanish language worldwide since the 18th century, Real Academia de la Lengua (RAE), has repeatedly supported keeping the masculine form of words as the default generic. And while the relevance of RAE has diminished over the years, it still produces what is arguably the most widely used dictionary in Spanish, and receives 60 million queries per month from the public about spelling and definitions, according to its director. The group also influences how Spanish is used in official institutions and newspapers, as well as how it's taught around the world.
I talked to RAE's 68-year-old director, Darío Villanueva, about how the institution is responding to the recent wave of feminist activism. Villanueva, who's been the organization's leader since 2014, says that #MeToo has pushed RAE to expand the meanings of certain words in its dictionary. For instance, an entry for the word fácil, or easy, used to read, "a woman who is sexually available." The word "woman" has recently been changed to "person." A forthcoming amendment includes the addition of "sexist" as a marker that denotes the connotation of certain words. A current example is the marker "derogatory," which appears before the definitions of words like cualquiera, or slut, and niñato, or brat.
The grammatical rule of using masculine pronouns and nouns to generalize groups, however, is not going to change at this time. Villanueva believes that there are not enough examples of society moving away from the generic masculine, and that changing this rule would be an unacceptable top-down language manipulation. "Language does not change reality," Villanueva says. "It's reality that changes the language. And language is always a bit slower." Nevertheless, Villanueva says that if people start using Spanish differently (and widely), it will adopt and reflect those changes.
"Social movements, such as #MeToo, inherently involve language and, as such, language change," says Salvatore Callesano, a linguist at the University of Texas at Austin who studies Latinx communities. "In the same way that such a movement can turn a hashtag into a productive word, speakers might begin, consciously or unconsciously, to consider the impact that gendered language can have."
Carmen Iglesias, a historian and member of RAE, supports the use of the generic masculine as a matter of efficiency. Iglesias says that it would take extra effort to use two words to describe a mixed-gender group of people. "We couldn't talk and understand each other across continents if we were to speak like that," Iglesias argues. At the same time, she admits that the debate is ongoing. She explains that the liveliest arguments inside RAE are usually between writers, who defend a creative use of language, and lexicographers, who tend to focus on rules and support a more corseted use of language. Iglesias believes those debates will evolve with society. "There are not diehard positions," she says.
Some activists have asserted that RAE is not the neutral actor it pretends to be. A group called Golondrinas a la RAE, founded by María Martín, who teaches institutions and companies about equality, and Carlos de la Fé, a writer, have long pushed the institution to use more gender-inclusive language. "The arguments of the Academia are dated," says De la Fé about the default generic masculine. "What you don't name doesn't exist." He also alleges that RAE's methods to amend the dictionary and its criteria for choosing its members are not transparent. (Just eight out of 46 members of RAE's governing body are women. According to some of its critics, that implies bias.)
Martín and De la Fé have seen some movement, though. They advocated for the definition change of femenino, or female, one of the entries for which used to be "weak," and huérfano, or orphan, which used to be "someone whose parents are dead, especially the father." But there are still hundreds of dated clichés about men and women in the dictionary. One of the definitions of casquivano, or feckless, is "a person, especially a woman, who is not serious about sexual relationships." And the Spanish word for "femininity" is defined as "an abnormal state of the man." Martín and De la Fé are demanding that the marker "sexist" be attached to these definitions in future editions.   
Additionally, some political parties and civil-society groups have made language a part of their agenda. Podemos, a male-led, left-wing party and one of the largest in Parliament, changed the name of its coalition for the next election to Unidas Podemos, or "Together We Can," using the plural feminine. And several LGBTQ groups within and outside of Spain have been active in advocating for new gender-neutral words with plurals ending in 'x,' like Latinxs instead of Latinos.
As of now, consejo de ministros is the phrasing that persists on the website and official documents of the Spanish government, exactly as King Fernando VII named the group in 1823, and as is inscribed in the Spanish Constitution. An official change would require constitutional reform. So Calvo, the deputy prime minister, has requested that RAE produce a recommendation that would help change the Constitution to avoid the generic masculine, since she believes it would be beneficial to have institutional validation from the group. And though Calvo alleges that RAE has been reluctant to honor her ask, she is undeterred, telling the Spanish radio network Cadena SER, "If they don't give me advice, obviously I will go ahead."
We want to hear what you think about this article. Submit a letter to the editor or write to letters@theatlantic.com.
María Ramírez
is a reporter based in Madrid. She is a 2018 Nieman fellow and a cofounder of Politibot and
El Español
.