18 New Shows to Watch This Summer
Plus 10 returning series worth catching up on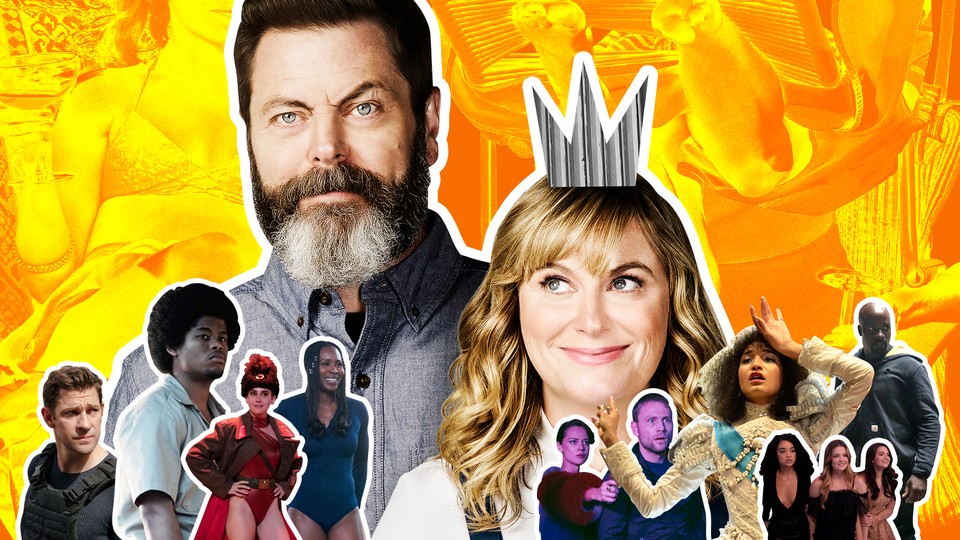 It's typical at this point for each new season of television to feature a slate of movie stars making the transition onto the small screen, and this summer is no exception, serving up Kevin Costner, Hugh Grant, Amy Adams, Guy Pearce, and John Krasinski, among others. What does feel noteworthy is the glaring lack of diversity—on multiple fronts—among the freshmen series debuting over the next few months. With the exceptions of Ryan Murphy's Pose and Marti Noxon's Dietland, TV's new summer offerings are defined by dynastic family feuds, spy thrillers, well-bred detectives, and dysfunctional/superpowered teens. In other words: the same stories that always get told, only this time with A-list names attached. Standing in contrast are the shows returning with new episodes, most of which found success not by sticking to the script but by imagining a new one.
---
New shows, reboots, and revivals: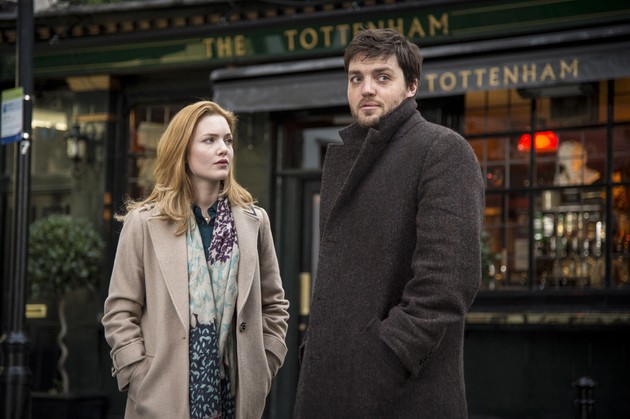 C.B. Strike (Cinemax, June 1)
Cinemax gets the BBC adaptation of the Cormoran Strike detective novels, published by the somewhat-famous author J.K. Rowling under the less-famous pseudonym Robert Galbraith. The seven episodes follow Strike (Tom Burke), a British private investigator and military veteran, as he tackles three confounding mysteries.
---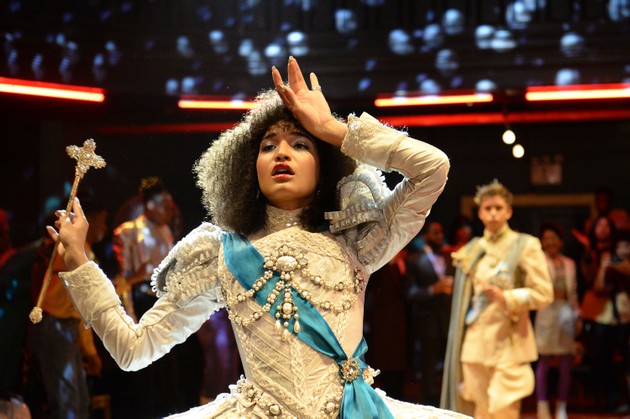 Pose (FX, June 3)
The insanely prolific Ryan Murphy's newest drama is set amid 1980s New York's vogue-ball scene, and co-produced with the writer and activist Janet Mock. Pose tells the stories of the LGBT performers and outcasts who find a thriving artistic community and makeshift family on the dancefloor.
---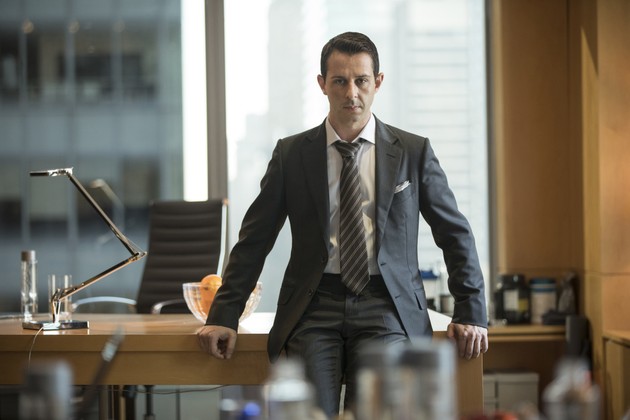 Succession (HBO, June 3)
Is Jesse Armstrong's (In the Loop, The Thick of It) new HBO series about the children vying for a piece of their media-mogul father's empire based on the Murdochs? The Redstones? The Trumps? Either way, Brian Cox stars as the redoubtable patriarch in this new 10-part drama, co-produced by Will Ferrell and Adam McKay.
---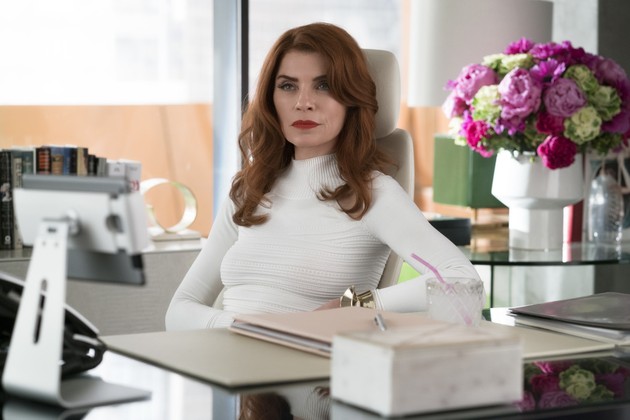 Dietland (AMC, June 4) and Unapologetic With Aisha Tyler (AMC, June 4)
AMC's new summer drama is a fiercely timely story about a writer named Plum (Joy Nash), who finds herself swept up in a vigilante movement that's enacting revenge on high-profile men accused of hurting women. It's created by Marti Noxon (To the Bone, Girlfriends' Guide to Divorce), and followed by a discussion series hosted by Whose Line Is It Anyway?'s Aisha Tyler.
---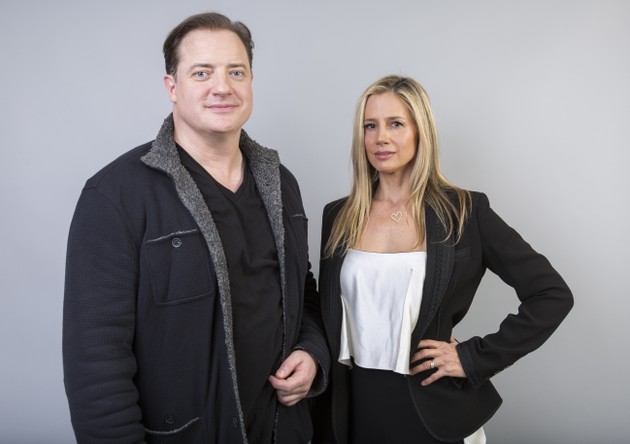 Condor (Audience/DirecTV, June 6)
Max Irons, Brendan Fraser, Mira Sorvino, and William Hurt star in this new adaptation of James Grady's spy thriller Six Days of the Condor. After a CIA analyst (Irons) survives an assassination attempt that leaves the rest of his team dead, he goes on the run to try and bring down the killer.
---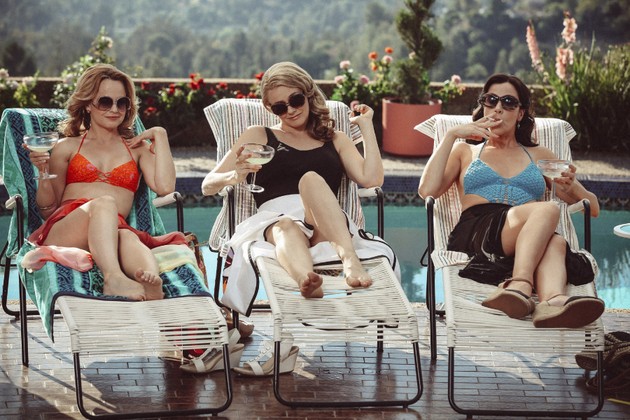 American Woman (Paramount, June 7)
This new sitcom from John Wells (ER) and John Riggi (30 Rock) is based on the childhood of the reality-TV star Kyle Richards. Alicia Silverstone stars as an unconventional Beverly Hills mother in 1975 navigating her divorce and second-wave feminism with the help of her best friends (Mena Suvari and Jennifer Bartels).
---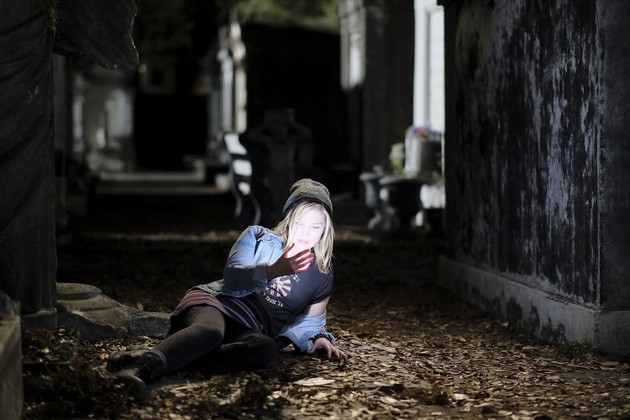 Marvel's Cloak & Dagger (Freeform, June 7)
The newest TV series in the Marvel Cinematic Universe is created by Joe Pokaski (Underground, Daredevil), and features a pair of very different teenagers (Aubrey Joseph and Olivia Holt) whose chance meeting reveals that they're connected via a childhood incident—and that they both have powers that are amplified by the presence of the other.
---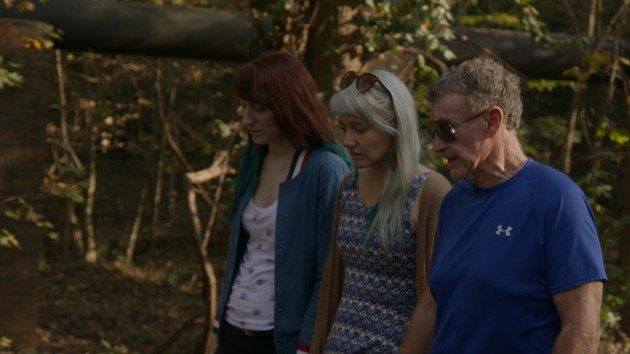 The Staircase (Netflix, June 8)
Around late 2001 the French director Jean-Xavier de Lestrade began filming the American novelist Michael Peterson following the suspicious death of Peterson's wife, Kathleen. The first installments of de Lestrade's miniseries The Staircase aired in 2004, with subsequent episodes broadcast in 2013. Now, Netflix presents the entirety of the series, along with three new episodes considering additional evidence and charting Peterson's history since his arrest.
---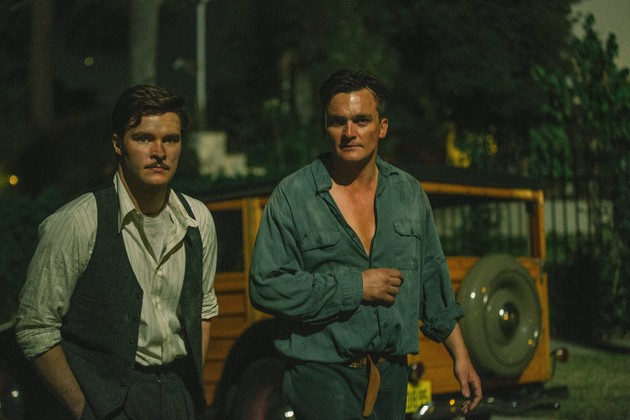 Strange Angel (CBS All Access, June 14)
The strange life of Jack Parsons—janitor, rocket scientist, and sex occultist—is documented in this new drama based on the book of the same name by George Pendle. The series—created by Mark Heyman (Black Swan) and co-produced by Ridley Scott—stars Jack Reynor, Bella Heathcote, and Rupert Friend.
---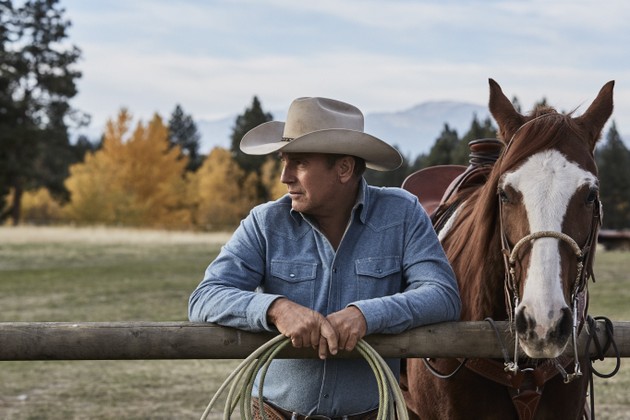 Yellowstone (Paramount, June 20)
Kevin Costner tackles his first regular TV-series role in this drama about a rancher, John Dutton. It's written and created by Taylor Sheridan (Sicario, Hell or High Water), continuing his investigation of the modern American West; Wes Bentley, Kelly Reilly, Luke Grimes, and Dave Annable co-star as Dutton's heirs.
---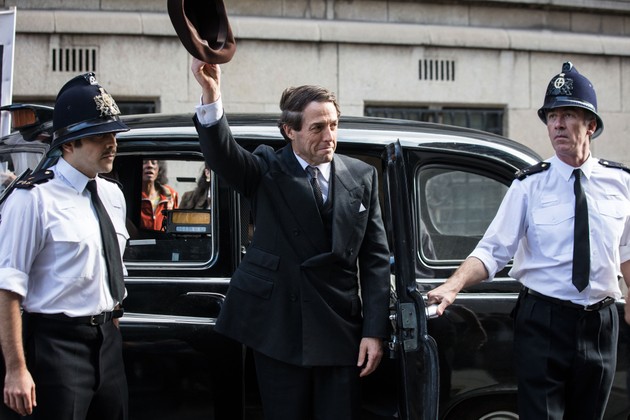 A Very English Scandal (Amazon, June 29)
Also taking a segue from film to TV is Hugh Grant, who stars as the disgraced closeted politician Jeremy Thorpe. Thorpe dominated the British tabloid headlines during the early 1970s, when he was charged with plotting to murder his lover (played here by Ben Whishaw) to protect his political career.
---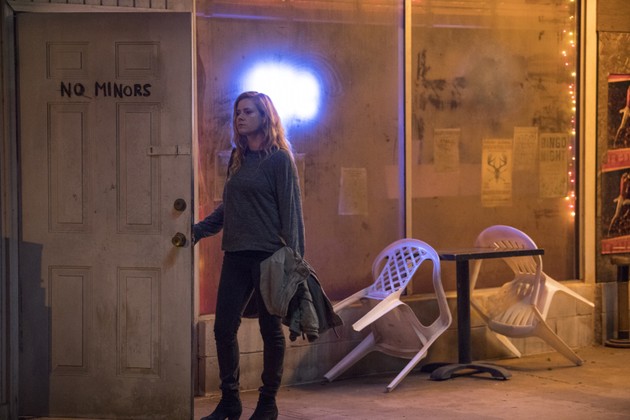 Sharp Objects (HBO, July 8)
Amy Adams stars in this adaptation of Gillian Flynn's 2006 novel about a dysfunctional journalist investigating a series of murders in her Missouri hometown. The miniseries is adapted by Marti Noxon (see: Dietland) and directed by Jean-Marc Vallée, whose previous outing at HBO, Big Little Lies, scored oodles of Emmys and Golden Globes for its all-star cast.
---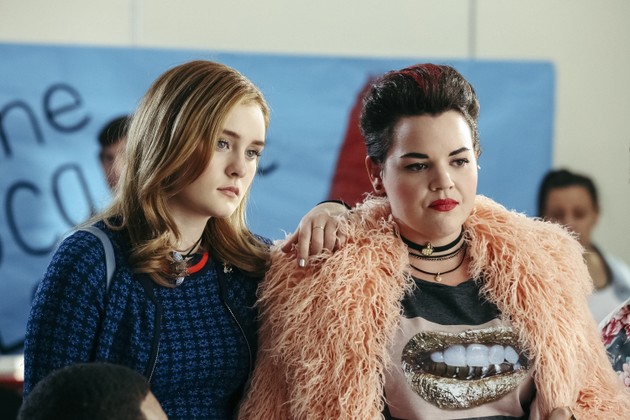 Heathers (Paramount, July 10)
This long-awaited TV remake of the 1989 black comedy about a squad of tyrannical teenagers was scheduled to air in March, but postponed after the Stoneman Douglas High School shooting (the delay also distanced the series from early reviews describing it as "Trumpian" and a "pale imitation" of the original film's scathing, caustic satire).
---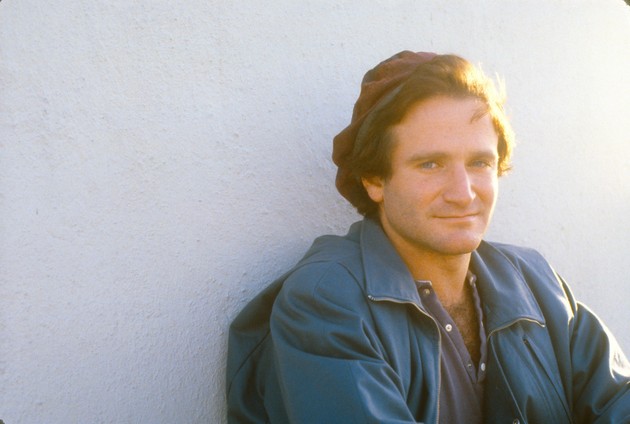 Robin Williams: Come Inside My Mind (HBO, July 16)
The director Marina Zenovich profiles the beloved actor and comedian, tracing his career path from Juilliard to Mork & Mindy to movie stardom, and examining the incomparable talent and lightning-fast brain that defined his unforgettable presence as an entertainer.
---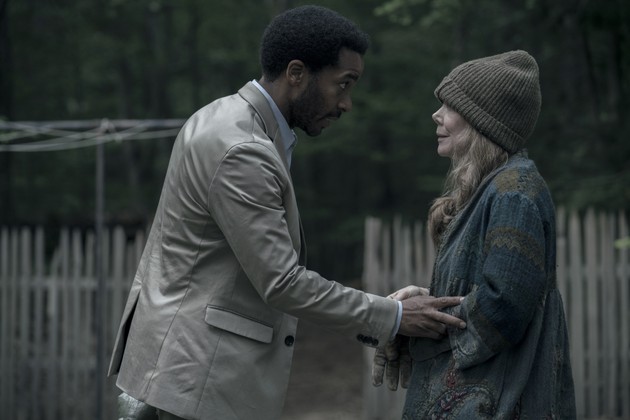 Castle Rock (Hulu, July 25)
Hulu's new horror series pulls together different characters and stories from the Stephen King universe into the fictional setting of Castle Rock, Maine. Executive produced by J.J. Abrams, the show stars Melanie Lynskey, Sissy Spacek, Andre Holland, and Bill Skarsgård.
---
Making It (NBC, July 31)
Consider NBC's new reality competition as a kind of self-care, given that it's presented by Amy Poehler and Nick Offerman (Leslie and Ron reunited), and tasks contestants with … crafting. Is it The Great British Bake Off, only with yarn and glue guns instead of soggy bottoms and tiered showstoppers? Let's hope.
---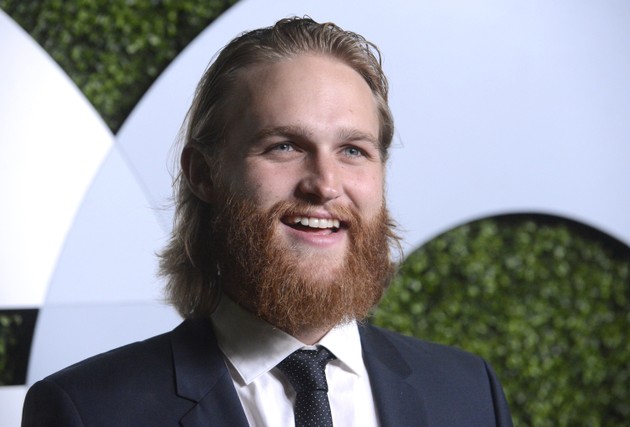 Lodge 49 (AMC, August TBD)
Hollywood scion Wyatt Russell (Black Mirror) stars in AMC's new drama about an ex-surfer in Long Beach who joins a fraternal lodge to find a new community after his father's death. The series is co-produced by Paul Giamatti.
---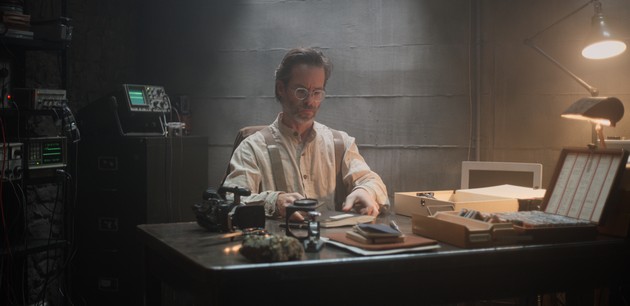 The Innocents (Netflix, August 24)
Dubbed as a "supernatural love story," The Innocents follows a pair of teenagers who, like the protagonists of Marvel's Cloak & Dagger, have strange gifts tying them together. Guy Pearce (Memento, Alien: Covenant), Sorcha Groundsell, and Percelle Ascott star.
---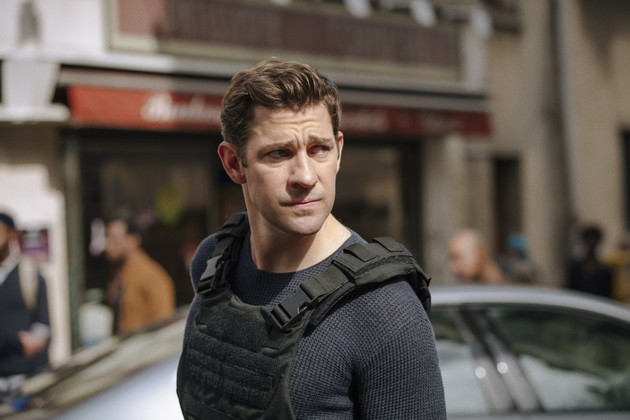 Tom Clancy's Jack Ryan (Amazon, August 31)
John Krasinski gets a turn as Tom Clancy's superspy Jack Ryan, following in the footsteps of Harrison Ford, Alec Baldwin, Ben Affleck, and Chris Pine. Amazon's new series is executive produced by Carlton Cuse (Lost) and the smash-things-up-movie-purveyor Michael Bay, among others.
---
Returning shows:
Always worth catching up with is OWN's Queen Sugar, the Louisiana-set family drama created by Ava DuVernay, which returns for a third season on May 29. Sense8, Netflix's dazzlingly complex sci-fi series, concludes its story with a two-hour special released on June 8. The Bold Type, Freeform's savvy dramedy about three staffers at a forward-thinking women's magazine, returns with a second season on June 12. And Netflix's hit reboot of the makeover reality-show Queer Eye releases all new episodes on June 15, hopefully resolving the eternal question of whether Antoni can actually cook.
David E. Kelley's legal drama Goliath, starring Billy Bob Thornton as an alcoholic legal dropout, returns with eight new episodes on June 15. The superhero series Luke Cage, starring Mike Colter as a Marvel hero with impenetrable skin, debuts its second season on June 22. Superheroes of a very different kind, the misfit Gorgeous Ladies of Wrestling, also return for Season 2 of GLOW on June 29. The 18th-century courtesans of Harlots are joined by their new cast member Liv Tyler for the second season of the Hulu show, which arrives on July 11. Snowfall, John Singleton's FX drama about the origins of the 1980s crack epidemic, expands its story with new episodes on July 19. And presumably returning this summer, although with no scheduled date, is Netflix's Orange Is the New Black, possibly to illuminate how the 13 months Piper Kerman served in prison have now managed to last six whole seasons.