Why The Virgin Suicides Is Still So Resonant Today
Sofia Coppola's debut film, now released in a Criterion Collection edition, is a staggering portrayal of the mysteries of teenage angst.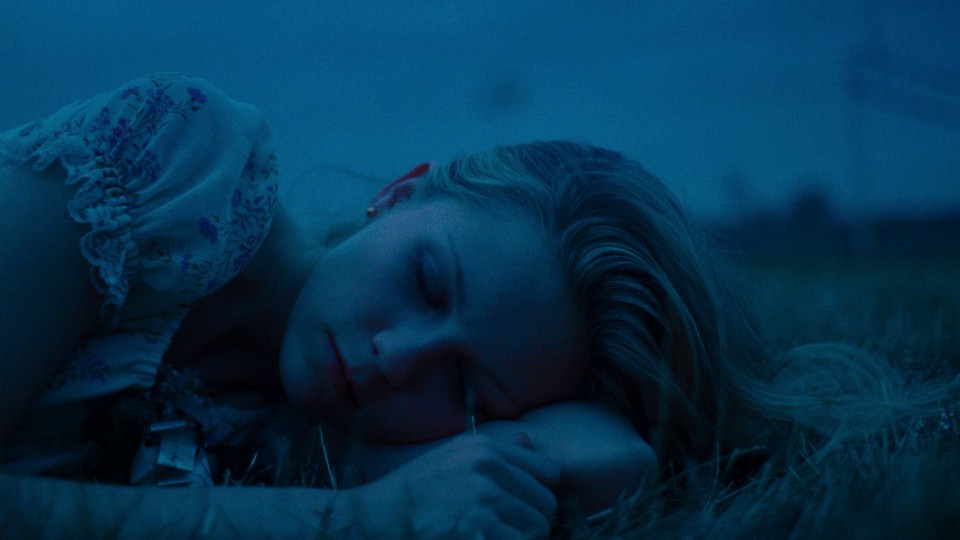 It's somewhat rare that a filmmaker's first movie is their best, especially when they go on to have an illustrious career. But that might just be the case for Sofia Coppola: The Virgin Suicides, released this week in a new Criterion Collection edition, was such a confident debut in 2000 that it immediately announced her as a generational talent, a status she cemented with her Oscar-winning follow-up, Lost in Translation. But The Virgin Suicides, adapted from Jeffrey Eugenides's 1993 novel, remains the richer, more enduring work, a poetic meditation on the angst of teenagehood that's at once deadly and dreamy.
It's a movie that borrows so many of the routines of youthful courtship and high-school melodrama—awkward dances, overbearing parents, confusing sexual encounters—but gives them unbearable weight. This is a teen drama presented as a piece of existential horror, one that turns the unknowability of its subjects (five sisters who live a cloistered life in 1970s suburban Detroit) into the movie's main character, so to speak. The Virgin Suicides isn't about boys and girls interacting so much as it is about the distance between them, and the ways that gulf can twist and distort from gentle fantasies into something more frightening.
Coppola, the daughter of the famed director Francis Ford Coppola, was 27 when she wrote The Virgin Suicides' script, and was at the time mostly known for her critically drubbed performance in his The Godfather: Part III (1990). Her adaptation of Eugenides's book was an "exercise" in screenwriting, she later said, a labor of love mostly motivated by her adoration of the novel. But the production company that owned the rights to the novel was unsatisfied with the "really dark" draft it had originally commissioned, and eventually met with Coppola, who pitched her version as having "a lighter touch."
Eugenides's tale is told from the perspective of the neighborhood boys of Grosse Pointe, Michigan, who grow fascinated with the Lisbon sisters, five girls aged 13 to 17 who have been raised in a strict Catholic home. In the book, the young men are beginning to think about the mysteries of sex and womanhood, and they project all of their questions and anxieties onto this strange household that eventually takes on a sort of folkloric status. The book begins with a tragedy (the youngest daughter, Cecilia, attempts suicide and then succeeds on her second try) and ends with something even more horrifying; but, as Coppola noted, the story is too surreal and wryly funny to ever be truly hard-hitting.
Coppola's film retains the onlooking boys, but they are almost silent observers, whispering among themselves as they try to solve the puzzle that is the Lisbon family. The girls themselves are also fairly remote, except for Cecilia (Hanna R. Hall), who lingers as a haunting presence after her early death, and Lux (Kirsten Dunst). The second-youngest, Lux becomes the most rebellious and embarks on a clumsy romance with high-school heartthrob Trip Fontaine (Josh Hartnett), who is alternately sweet and thoughtless in his courtship of her.
Coppola's films often strike me as too manicured, with every shot feeling artfully composed to the point of airlessness, but in The Virgin Suicides, her aesthetic fits perfectly. She frames the Lisbon girls as ethereal creatures, playing up their mystique. In one pivotal sequence, they're allowed to go to the homecoming dance only after their mother (Kathleen Turner) redesigns their dresses to make them as shapeless as possible. The narrator (Giovanni Ribisi) calls the gowns "four identical sacks," but in those billowing garments, the sisters still look beautiful, like flower children a decade removed from the right era.
The boys collect facts about the Lisbon girls—about their interests, their complaints, and their restricted lives—by spying on them from afar, but they struggle to piece these fragments together into a meaningful whole. "We knew the girls were really women in disguise, that they understood love, and even death, and that our job was merely to create the noise that seemed to fascinate them," the narrator intones, sounding both worshipful and confounded, as if reading from a sacred text.
Coppola seized on Eugenides's idea of the story as a memory being relayed by an older generation—a group of grown men reflecting on an incident from their youth—and suffused the whole film with that pensive feeling. Details are often vague and blurry. Lux's romance with Trip plays out in snippets, from his attempts to charm her parents (sitting nervously with them as they watch TV) to his heartless abandonment of her on a football field after they have sex (shot with a mournful blue filter).
Cecilia's eventual suicide is explained in one cutting exchange with her psychiatrist (Danny DeVito) after her first attempt. "What are you doing here, honey? You're not even old enough to know how bad life gets," he says. "Obviously, Doctor, you've never been a 13-year-old girl," she replies. But the reason for the other sisters' desire to kill themselves is never clear, past the bits and pieces of parental oppression and teenage heartbreak that the boys observe. The Virgin Suicides is a mood piece that works because the mood is not set dressing, but the film's central focus—the enigmas of depression and bewilderment that all the young characters are trying to comprehend.
"When I was growing up, movies for teens were always lowbrow and not well crafted, and it was hard to relate to them," Coppola said in a recent interview with Entertainment Weekly looking back on The Virgin Suicides' production. "There wasn't much poetic filmmaking that spoke to me as a girl and a young woman, and also treated [us] with respect I felt that audience deserved." She recalled that the now-defunct studio Paramount Classics, which distributed the movie, was afraid it would encourage teen suicides and gave it a tiny release. Nonetheless, The Virgin Suicides caught on as a cult classic, spurred by its unique look, its iconic soundtrack (mostly by the French electronic band Air), and Dunst's rising stardom. Eighteen years after its release, and perhaps insulated from criticisms of datedness by its wistful period setting, it feels just as resonant as it did then.