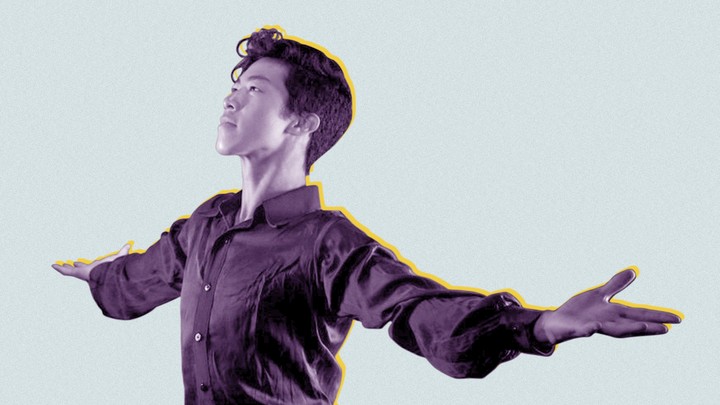 Last month, the legendary four-time Olympic medalist and famously truant once-legislator Evgeni Plushenko predicted that the men's figure-skating event in Pyeongchang would be the most interesting of its kind in the games' history. The field, after all, is perhaps more crowded with talent than it's ever been.
There are the two powerhouses who have alternated World Championship victories over the last four years: Japan's Yuzuru Hanyu, the 2014 Olympic champion, and Javier Fernández of Spain. There are those who recently have hovered around them on the podium, like Shoma Uno, a two-time Japanese national champion; Kazakhstan's breakout star, Denis Ten; and China's powerful jumper, Jin Boyang.
Patrick Chan, the Canadian who dominated the sport at the beginning of the decade, could make a comeback this year after several disappointing seasons. The balletic former U.S. champion Adam Rippon consistently offers poignant performances, and up-and-comers like Russia's Mikhail Kolyada and the American wunderkind Vincent Zhou have the technical chops to make any competitor nervous. But to many observers of the sport, the one to watch in Pyeongchang is Nathan Chen, the 18-year-old American who may be the greatest athlete the sport has ever seen.
Eight years ago, the speculations about Chen's Olympics potential had already begun. In 2010, he became the novice men's U.S. figure-skating champion at 10 years old, making him the youngest competitor at the event. Chen would develop a habit of breaking records, but at the time he was new to the national scene. He was a boy standing 4 feet 5 inches tall as he glided over the arena's ice to "Peter and the Wolf," so dazzling that television commentators couldn't resist doing the math about his long-term prospects. As NBC's Sandra Bezic noted on-air, "He'll be 14 in 2014, still too young to make the Olympic team," leaving the 2018 Pyeongchang Games as his first opportunity to compete for the most coveted title in the sport.
Last month, at the 2018 U.S. Figure Skating Championships in San Jose, Chen competed for his shot at an Olympic berth. When it was his turn to perform the long program, the final and most important part of the competition, his expression was one of determination and focus. His music began, and Chen drew a swift arc across the ice before landing a quadruple flip–triple toe combination. As usual, he was stunning to watch. When Chen skates, his kinetics are so neatly organized, so free of extraneous movement save the occasional ribbon of arm movement, that he appears placid until the bullet discharge of a jump. His litheness tells a certain lie of effortlessness; this efficiency of movement is the pinnacle of athleticism in the sport. In San Jose, Chen landed every jump in his program. When the night was over, he had won the National Championship with his closest rival trailing by 40.72 points, an enormous gap in a sport in which competitions are won by hundredths of points.
It was Chen's second U.S. title, the highest honor in American figure skating. He's racked up a dizzying array of record-book material elsewhere: Chen has become the first man to land seven quadruple jumps in a competition, the first to land five quadruple jumps in a program, the youngest male winner of the Grand Prix of Figure Skating Final—and that's just in the last season and a half. Elite athletes dream about just one of these sorts of achievements, but Chen can't seem to stop pushing the technical boundaries.
The most obvious element of Chen's success is his unparalleled ability to land quads. A quad involves launching from one foot into the air for somewhere between .65 and .70 seconds, rotating four times, and landing with an impact eight to 10 times the skater's body weight on three-sixteenths of an inch of blade. They're difficult enough that the University of Delaware biomechanist James Richards said he believes quads may represent the limit of human jumping ability. At the last Olympic Games in Sochi, the top four finishers in the men's division each landed a sole quad in their long programs, and the 2010 Olympic champion Evan Lysacek landed none in Vancouver. Chen has been competing with five quads in his long program and two in his short program this year, and unlike the other men in the field, he can execute five different types of quads with distinct take-offs. In other words, he's the athletic pioneer in contemporary figure skating.
* * *
Undefeated in the regular 2017–2018 season so far, Chen is favored by many to win the men's event at the Olympics this month. Under the current judging system, in which each athletic element carries a specified base value with discretionary points for the quality, or grade of execution, Chen's long program is, on paper at least, a winner. At the U.S. Championships, the technical score base value for his long program was 96.19. The two men who have won the last four World Championships, Fernández and Hanyu, have competed this season with long programs carrying 84.18 and 88.47 base value points, respectively. Still, Chen has never earned a medal at the World Championships (after stumbling last year at the event in part because of faulty equipment), and as anyone who knows it well will affirm, figure skating is a slippery sport contingent on game-day execution. If there was one lesson offered by the Sochi Games, it was that figure skating remains wildly unpredictable.
In the lead-up to the Sochi Games, Canada's Patrick Chan, with his three successive world titles and reputation for balanced skating—and occasional judging favoritism referred to as "Chanflation"—was largely considered the favorite for gold. Philip Hersh, a veteran of figure-skating journalism, wrote of the men's competition at the time, "Chan is the only one for whom anything less than a gold medal will be seen as a failure." But Chan's Olympics did end with less than gold. In a competition in which the top contenders failed to skate clean programs, the winner was the then-new competitor Hanyu, with a long-program score just .54 points ahead of Chan. It was upset enough that Chan's teammate Joannie Rochette tweeted of him, "He had gold on a silver platter. He took the platter."
There is, too, the issue of program components, once referred to in the skating world as artistic merit. Fernández, offering veiled criticism in a recent interview, suggested that the quadruple jumps at which Chen excels may be earning too much hype at the expense of considering components. "I think it's better to go step by step rather than throwing out all the quads at once in just one year," he said. "It's not like Yuzu [Hanyu] or I added everything at once … We waited until our programs were well balanced, with good skating skills and good transitions."
The comment may sound like that of a jealous rival (and it certainly could be), but Fernández is right to emphasize the importance of the components mark. Because the components score is less likely to vary from performance to performance, it is, in a sense, about as reliable a prediction index as technical base value. At the World Championships last year, Hanyu's components score exceeded Chen's by more than 12 points, and Fernández's components score beat Chen's by nearly 10. The turn toward rewarding jumping is, furthermore, relatively recent in American figure skating. Two years ago at the National Championships, Rippon—perhaps the greatest artist of the men's field today—edged out Chen through a sizable lead in the program components, even though the latter broke the quad record. Rippon had made mistakes that night, but he radiated a cocksure charm. Where Chen executed, Rippon performed, and the judges conveyed that their values were aligned with expressive skating over athletic fireworks.
Chen skates with quiet elegance and power but has yet to fully develop the emotive dynamism and flair of Fernández, Rippon, Chan, or Hanyu. He is the kind of guy who talks about "recalculating" programs. And because his composure can be read as a flat affect, he can't quite rely on the components mark to prop him up in a flawed performance to the extent his top rivals can. Yet this year, he's returned to the ice with a heightened sensitivity to music.
Ahead of the season, Chen worked with the renowned choreographers Shae-Lynn Bourne and Lori Nichol (the latter famously assisted in transforming Michelle Kwan into a more eloquent skater) to hone his components. He has spoken of how Nichol has helped him tell the story of his parents' immigration to the United States from China in corpus through his long program, and the figure-skating writer Beverley Smith has noted he "stepped up the magic markedly this year." Still, to mitigate what remains of the components gap, he'll need to successfully land his planned jumps in Pyeongchang. It's an overwhelming order, one that only Chen has ever been able to achieve. But if his record-shattering quad-piling on the competition circuit this season is any indication—he will.
We want to hear what you think about this article. Submit a letter to the editor or write to letters@theatlantic.com.