A Fantastic Woman Is a Powerful Portrait of Grief and Prejudice
Sebastián Lelio's Oscar-nominated Chilean film follows a trans woman struggling to move on after the death of her partner.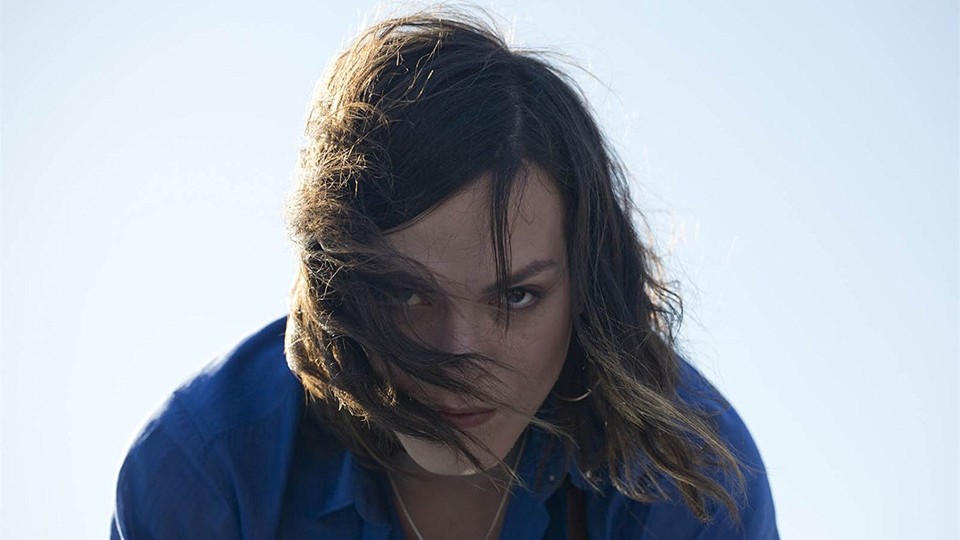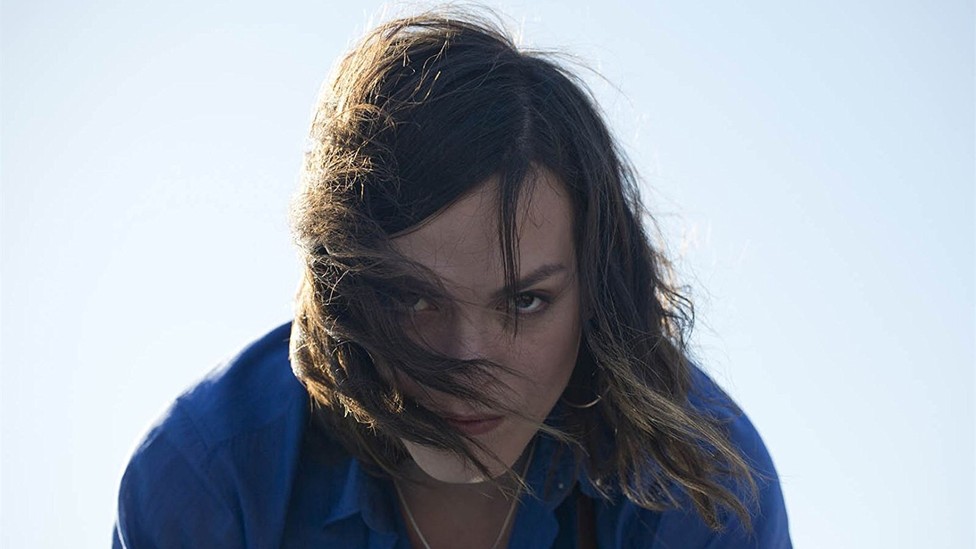 The life that Orlando (Francisco Reyes) has built with his girlfriend, Marina (Daniela Vega), which viewers glimpse in the opening 15 minutes of A Fantastic Woman, has a warm sense of stability. Orlando relaxes at a spa, then heads over to a bar where he watches Marina, a singer, perform. They celebrate her birthday at a Chinese restaurant, then head home to their apartment. Their relationship (he's a cisgender man in his 50s, she's a transgender woman in her late 20s) feels quiet, but not secret; it's something they've carved out together, free of judgment.
There's a safe tranquility to these early scenes; the Chilean director Sebastián Lelio films them as a gauzy fantasia. The spa and the restaurant are both subterranean and lit in soft neon: They're enchantingly private realms, and Orlando is planning a vacation to another magical place, the Iguazu Falls (which Lelio uses as the backdrop for his opening credits). But when Orlando suddenly collapses at home and dies of an aneurysm, the wider world comes rushing in, and the effect is both heartbreaking and enraging.
"Are you a member of Mr. Orlando's family?" the ER doctor asks Marina. "Yes." "Are you his partner?" "Yes, we're partners," she replies. "Sorry, your name is … ?" "Marina Vidal." A long pause. "But … that's a nickname?" The gentle world Lelio has created quickly falls away; the next shot is of Marina, devastated, washing her face under the harsh light of the hospital bathroom. A Fantastic Woman, nominated in the Best Foreign Language Film category at this year's Academy Awards, is a tremendous portrait of grief and prejudice. It's also an incredible showcase for Vega, who excels in a role that's unfortunately rare in film—as a trans character who's more than the butt of a joke or an exoticized other.
This isn't to say that Lelio shies away from the prejudice Marina faces from most of Chilean society. Her very existence is callously called into question in the home she shared with Orlando, which his son from a previous marriage comes to claim as his inheritance. "I don't know what you are!" the son yells at her. "I'm the same as you," she replies calmly, absorbing a blow that she's obviously received many times in her life. Marina is taunted, challenged, and even threatened as she tries to pick up the pieces in the wake of Orlando's death, and Leilo's triumph as a filmmaker is allowing her to be aching vulnerable at times and bitterly tough at others: not a cartoon hero or a grieving caricature, but a whole person caught up in one of the worst weeks of her life.
Vega, a singer and model who had only appeared (briefly) in one other film before this one, is a terrific anchor for a story that turns into a back-breaking odyssey. Orlando's family demands she give up her apartment, then her car. A police officer investigates the suspicious manner of Orlando's death (his aneurysm caused him to fall down the stairs, leaving bruises on his body), and the formal strictures of that investigation treat Marina like a victim of abuse, assuming that her relationship with Orlando was perverse or nonconsensual because of their age difference.
Vega has to bear these slights with sublimated fury, and A Fantastic Woman is all the better because of her naturalistic performance, which never explodes into anything more melodramatic. Lelio and his co-writer, Gonzalo Maza, consulted with Vega about her own experiences as an openly trans woman in Chile and shaped the plot around them. The result is an exploration of a life that can be difficult or unfair, but also (as we see in those early scenes) wonderful, a full life that belongs to her until outsiders try to disrupt it out of bigotry, or jealousy, or simple resentment.
Halfway through the movie, as the injustices stacked up against Marina become too much to bear, Lelio films her walking down the street in a wide tracking shot, as the wind kicks up higher and higher, throwing more debris into her face until she's brought to a total standstill by this elemental force. In the next shot, she's in her building's elevator, seemingly crushed; then she suddenly looks up, straight into the camera, with a glare of steely defiance. It's a sequence that captures the essence of A Fantastic Woman: Marina may be besieged, but she's not defeated, and both she and the film are all the more powerful for it.