Who to Watch at the Winter Olympics
A guide to some of the Games' most exciting contenders—whether they're making highly anticipated debuts or returns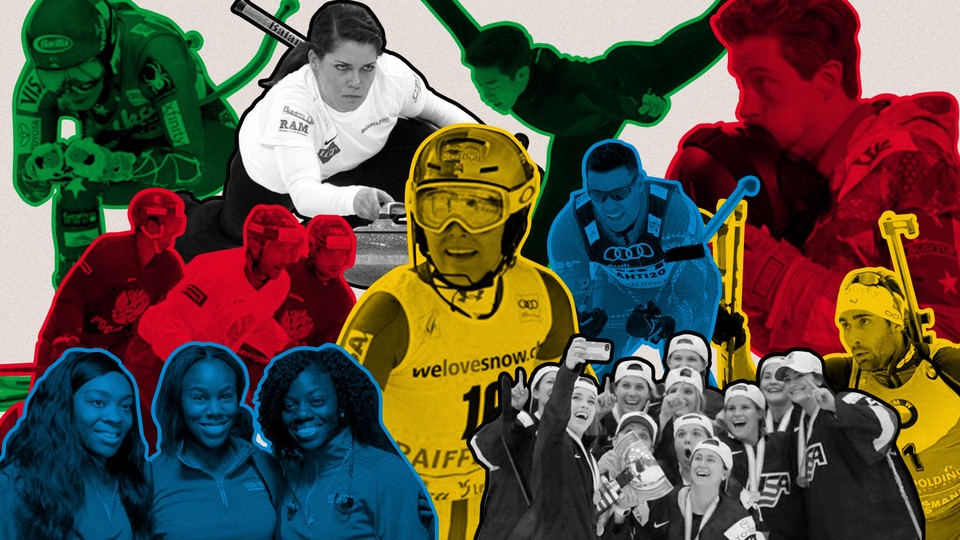 On Friday, the 2018 Winter Olympics opening ceremony will get underway in Pyeongchang, South Korea. For every athlete involved, the arrival of the Games marks the realization of a lifelong dream, the payoff for countless hours of training and sacrifice. For the nations represented, the Games are a show of goodwill and global citizenship, however fraught, in the case of the host country and its neighbor to the north.
For viewers at home, though, the Olympics can be something much simpler: a perfectly pleasing television event to liven up the middle of winter. The Games have every ingredient of a two-week miniseries, promising triumph and failure, raw emotion and sideshow laughs, pure spectacle, and constantly rising stakes. Most importantly, they come fully stocked with characters. But while no Olympian is undeserving of an audience, even the most committed viewer has to prioritize. Below, then, is a brief guide to the 2018 Games' most compelling figures.
---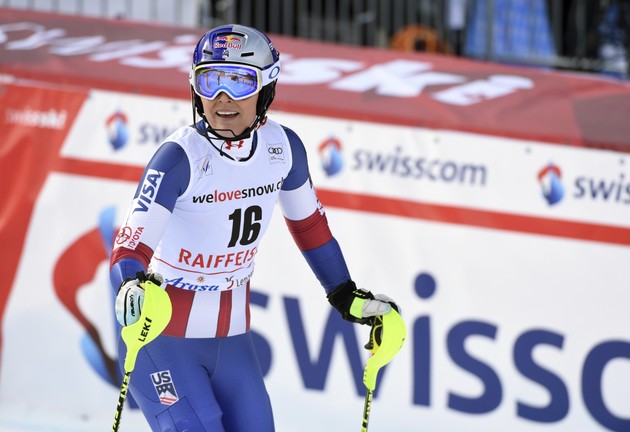 This year marks Vonn's Olympic return, as she missed the 2014 Games in Sochi due to a knee injury. It was just one in a string of ailments that have plagued Vonn over the years; since her Olympic debut as a 17-year-old at the 2002 Games in Salt Lake City, the daredevil downhiller has suffered a concussion, broken bones, and shredded ligaments in her legs. She even sliced her thumb attempting to open a bottle of champagne celebrating a gold-medal run at the world championships.
It's not hard to guess Vonn's style, given her medical history: fearless, all-out, accepting risk as a gateway to glory. Now 33, Vonn is entering the twilight of her pro career, but she remains a favorite for gold in women's downhill. "With each injury she's had, she's learned something about herself and her body," said Lindsay Winninger, Vonn's often-called-on physical therapist. "I believe she's a better athlete for it."
---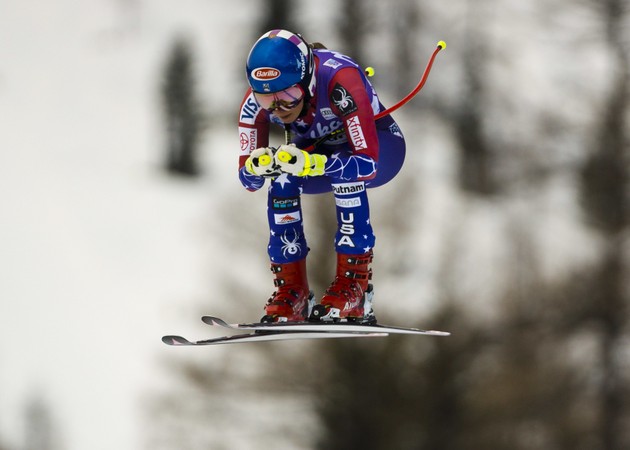 If Vonn is the current face of American skiing, then Shiffrin is its quickly arriving future. The 22-year-old specializes in slalom, for which she won gold in Sochi, and has the ahead-of-schedule resume of a prodigy: 41 World Cup wins and three World Championship gold medals, steadily accumulating since her pro debut at age 16. Compared with the speedier downhill and Super-G events, slalom places a greater emphasis on the technique of angles and turns, and watching Shiffrin is like seeing the science perfected. She won last February's World Championship slalom race by more than a second, which in the context of the sport's usual hair-thin margins is akin to a three-touchdown blowout in a Super Bowl.
Despite her peerless status, Shiffrin has admitted to bouts of competitive anxiety. "I started to worry about disappointing people," she told Sports Illustrated about a spell in 2016. "My team, the media. My feelings were scattered all over the place." She has since recovered ably, not only dominating her preferred events but also finding new success in the more straightforward races.
---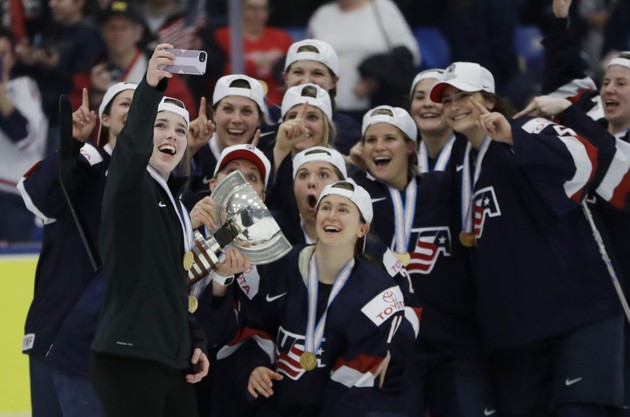 Last March, on the brink of the World Championships in Michigan, the U.S. Women's hockey team—a perpetual presence on whichever podium it happens to be competing for—announced a boycott. The issue at hand was their payment; the players received $6,000 in the six months leading up to Olympic competition and almost nothing the rest of the time, in addition to earning less than their male counterparts in per diems and travel perks. They demanded a living wage and a greater investment from USA Hockey in the women's game, and just before the World Championships began, the organization acquiesced, raising player salaries to $70,000. "Our sport is the big winner today," the forward and team captain Meghan Duggan said after the agreement was reached. "We stood up for what we thought was right and USA Hockey's leadership listened."
A little less than a year later, as the #MeToo and #TimesUp movements make waves at home, the team stands as a timely symbol of channeled frustration overcoming demeaning systems. What's more, it is the betting favorite to avenge a loss to Canada at the 2014 games and take home gold—which would add an additional and well-deserved $20,000 bonus.
---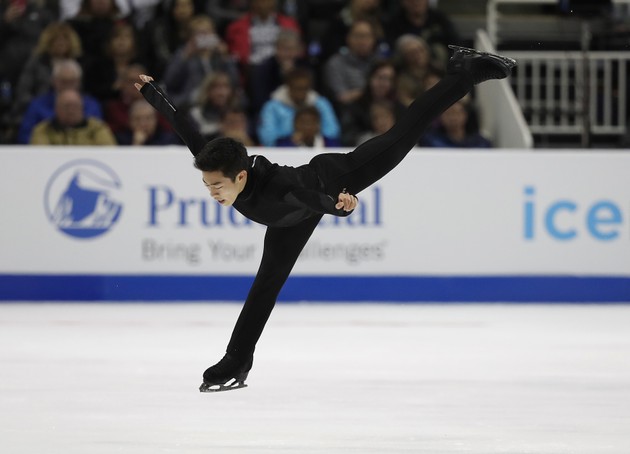 There is no doubt of the Winter Games' marquee sport: figure skating. It makes stars, ignites controversy, and serves as a summary of the Olympics' distinct combination of sport, spectacle, and culture. Chen, an 18-year-old first-time Olympian from Salt Lake City, has as good a chance as anyone to be the breakout skating star in this year's Games. He has won the last two U.S. national titles, the most recent coming last month, when his 40-point margin over the second-place finisher was larger than that between second and seventh.
In a sport often so closely contested that judges' stylistic preferences become deciding factors, Chen's uniqueness rests largely on his remove-all-doubts athleticism. He is the current master of the quadruple jump, a famously demanding feat that involves four rotations in the air. In his championship-winning turn in January, Chen pulled off an unprecedented five such jumps in a single program. He faces a slew of talented challengers on the international stage but has the ability, at his best, to overcome matters of taste with unavoidable fact.
---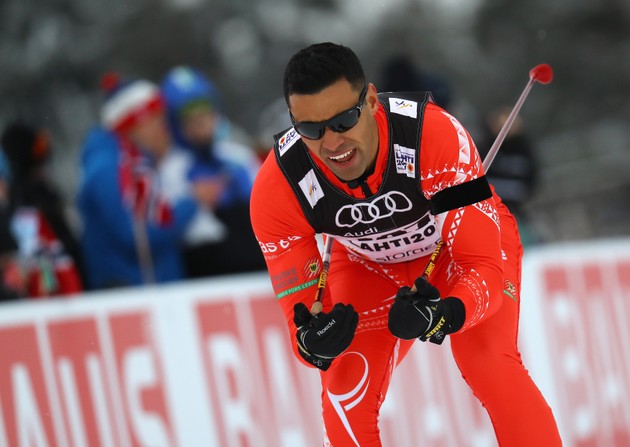 Taufatofua became an instant sensation at the Opening Ceremony for the 2016 Games in Rio de Janeiro, where he served as Tonga's flag bearer dressed only in a ta'ovala—a floor-length Tongan skirt—and with his torso glossily oiled. Taufatofua, competing in taekwondo, would quickly bow out after losing his first match, but his heavily shared appearance evoked the simple joy of representing one's country to the world.
In the years since, Taufatofua has been training as a cross-country skier, and on January 20, near the end of the qualification period, he finished well enough at a race in Iceland to reach the Games in his adopted event. He will almost certainly not win a medal, but he doesn't seem bothered. "One step at a time," Taufatofua said after qualifying. "Right now, I just want to go and party."
---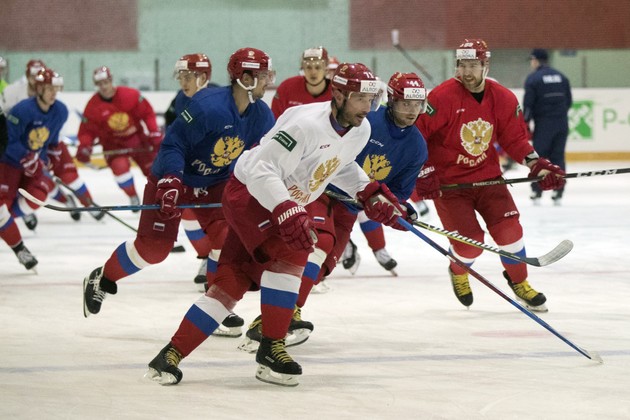 When the International Olympic Committee decided to ban Russia from the 2018 Games but allow individual athletes who could prove they were free of performance-enhancing drugs to compete, it set up some problems of categorization. Nowhere are those problems more pronounced than in the case of the team favored to win the men's hockey tournament—whose players all hail from the Russia-centric Kontinental Hockey League and who have Russian citizenship but will play in non-Russian uniforms.
The National Hockey League elected not to allow its players to participate in the Olympics this year, so a team of stars from the KHL—arguably the second-best professional league in the world—enjoys a decided edge over the competition. The quasi-Russian squad features two former NHLers in Pavel Datsyuk and Ilya Kovalchuk, and it inherits a national tradition of team-oriented hockey predicated on puck control and passing. The KHL didn't hesitate to halt play for a month to give its Olympians a chance to compete, proving that the tournament remains a priority and point of pride, regardless of whether the Russian anthem plays at the medal ceremony.
---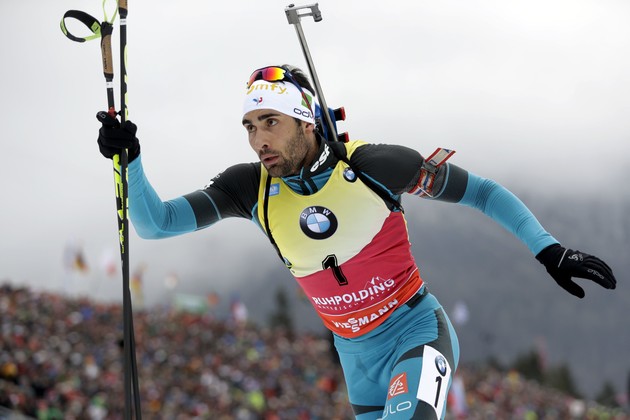 Martin Fourcade, Biathlon
The biathlon presents an odd combination to the uninitiated: cross-country skiing mixed with rifle shooting. If there is one athlete to use as an introduction, though, it is Fourcade, who has come to master the sport so fully that he seems to define it. Fourcade has won six consecutive World Cup titles, and in 2014 he took home two gold medals from Sochi.
The basic difficulty of biathlon is in its contrast; athletes have to exert themselves during the race then, as quickly as possible, calm themselves to take aim at their target. It is easy, in many of the competitors, to see that difficulty, the shots flying wide and the face showing exhaustion and stress. Fourcade, forever cool and steady, is the most notable exception and a likely candidate to maintain his perch at the pinnacle of the sport.
---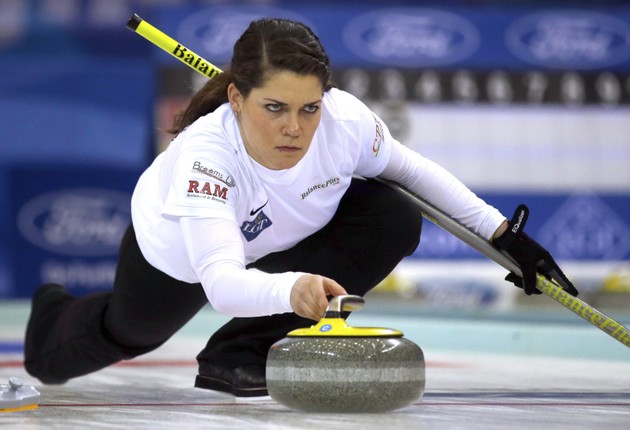 Becca and Matt Hamilton, Curling
The 2018 Games bring the debut of mixed-doubles curling, the often-mocked but highly strategic stone-and-ice target game, and Becca and Matt Hamilton enjoy an advantage unique among the field. The siblings began playing the sport together growing up in Wisconsin, and due to some combination of sibling sixth-sense and a decade-plus of shared ice time, they know each other's styles inside and out. "Matt and I are a force to be reckoned with," Becca boasts. "We work well together on the ice and off the ice."
Casual viewers encountering curling for the first time are often unimpressed, but what at first seems like an easy target for ridicule—the shuffleboard aesthetics, the conspicuous broom—reveals layers of skill and strategy the longer one watches. The Hamiltons experienced this themselves. "I did not think it was cool when dad was doing it," Matt says of watching his father play as an eighth-grader, but he soon became obsessed, and he quickly recruited the teammate most readily available: his younger sister.
---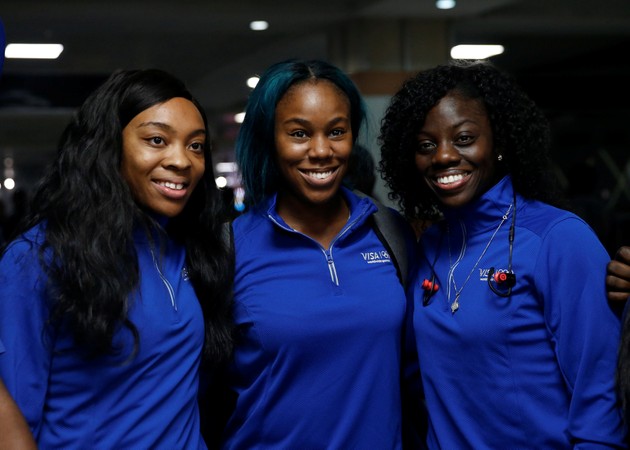 With their first race in Pyeongchang, Seun Adigun, Ngozi Onwumere, and Akuoma Omeoga will be making history twice: as the first winter Olympians to represent Nigeria and as the first bobsled team to represent any country in Africa. The three live and train in Houston, Texas, but Adigun, the team's captain and driver who was recruited by Team USA, says that the chance to compete for the country of their heritage offered more meaning. "They told me there's an opportunity for me to help change what it means to be a bobsled athlete for the continent of Africa, and in the sport itself," she said. "The humanitarian in me knew that this was something that I had to do."
It was a makeshift effort at first—Adigun built the team's practice sled herself, and the squad of former track-and-field athletes didn't compete on ice until last January—but now Adigun refuses the idea that her team is anything but a serious entrant in the field. "We are this Cinderella story, and we didn't really mean it to be this," she told The New York Times Magazine. "I put a plan down, and I am ready to execute that plan."
---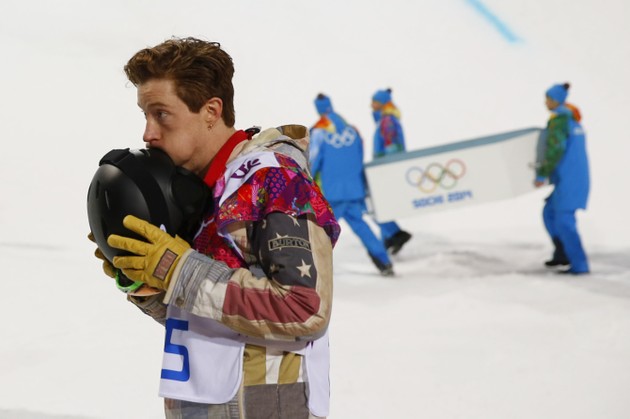 The short hair isn't all that distinguishes the present-day White from his "Flying Tomato"–nicknamed, Rolling Stone cover–gracing days. At the 2014 Games in Sochi, he experienced rare defeat, failing even to reach the podium in his signature halfpipe event. In the years since, he said he found new balance in his life and regained his joyful approach to the sport before an October crash led to 62 stitches in his face and five days in intensive care.
Even that didn't keep White down, though. In January, at the U.S. Grand Prix in Snowmass, he registered a perfect 100 halfpipe run that both qualified him for the Olympics and reaffirmed his status as the event's master. Afterward, White offered some self-reflection. "I never say this," he said, "but I'm really proud of myself. When I was in New Zealand, I ripped my face open trying these tricks."