The Obstacles for Women Who 'Step Up' in Music
The Recording Academy's president suggested a lack of female ambition explains the gender gap at the Grammys. The stories of #MeToo provide a different explanation.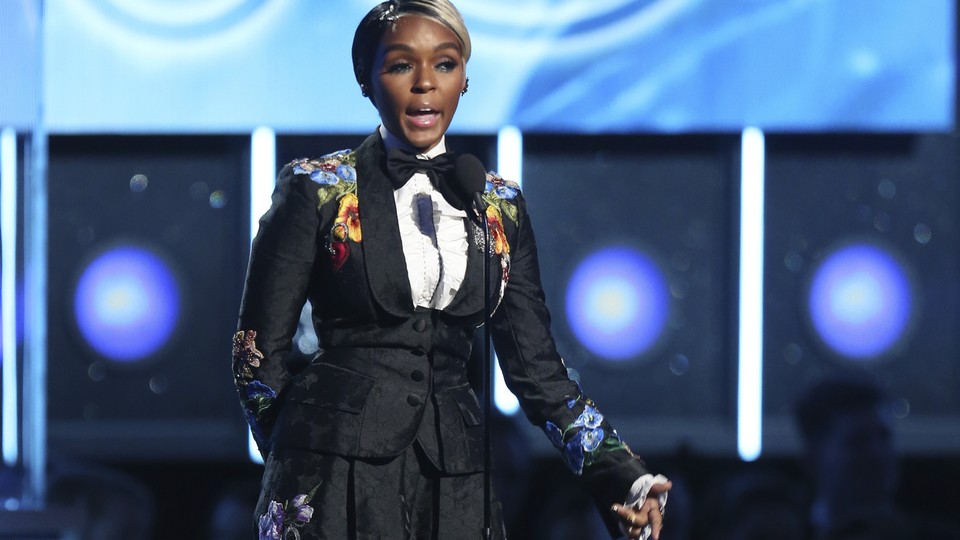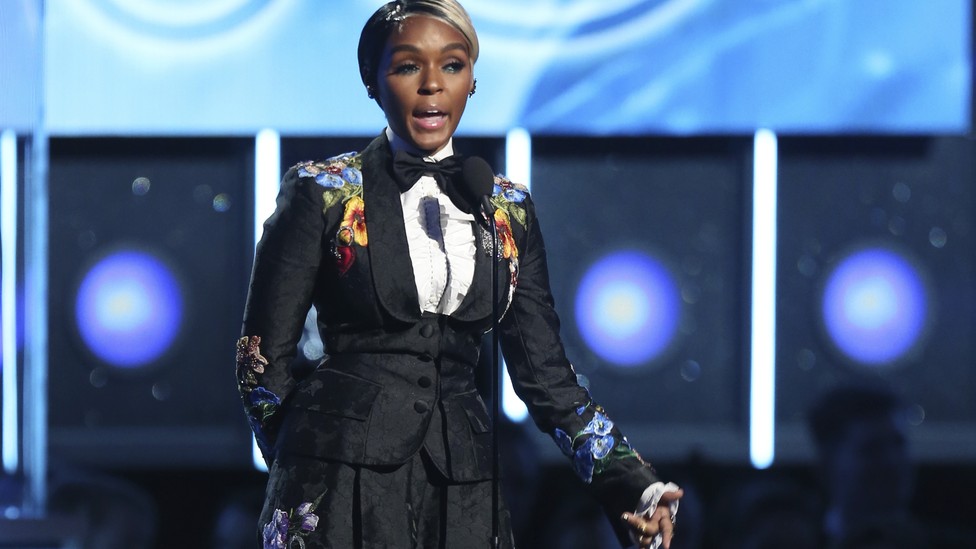 Dealing with sexual harassment by Russell Simmons "was a full-time job," Drew Dixon, a former executive at the record company Def Jam, told The New York Times recently. Simmons, the label boss, would so frequently expose himself to Dixon, she alleged, that she gave a spare key to her office to another coworker so that they could intervene whenever Simmons entered her workspace and unzipped. "It was exhausting," she said. "It was like making a record while swimming in rough seas." Still, she scored a huge hit by co-producing the 1995 soundtrack for The Show. Shortly afterwards, she said, Simmons raped her. (Simmons has apologized for generally mistreating women and has stepped down from his companies, but denies raping anyone.)
Dixon left Def Jam for Arista where, she alleged, she was harassed by another famous mogul, L.A. Reid. In 2002, successful as an exec but increasingly certain she'd have to sleep with gatekeepers to get to the next level, she quit. "I gave up something that I loved to do," she told the Times. "I erased myself."
Dixon's case comes to mind watching the hashtag #GrammysSoMale trend in the wake of Sunday's award show. Of the eight music awards presented during the main portion of the 60th Grammys, in only one category did a woman win as a primary artist. Lorde was reportedly the only nominee in the otherwise all-male Album of the Year class to not be offered a solo performance slot. Days earlier, a study by the Annenberg Inclusion Initiative looking at popular music from 2012 to now found that women make up only 22.4 percent of charting artists, 12.3 percent of songwriters, and 2 percent of producers. Only 9.3 percent of Grammy nominees in that time, the study learned, have been female.
On Sunday, the president of the Recording Academy, Neil Portnow, appeared to attribute this state of affairs to one gender not leaning in. "It has to begin with … women who have the creativity in their hearts and souls, who want to be musicians, who want to be engineers, producers, and want to be part of the industry on the executive level," he told reporters after the Grammys when asked about the gender gap. "[They need] to step up because I think they would be welcome." After backlash, he issued a correction, saying he "wasn't as articulate" as he should have been and that "women who dream of careers in music face barriers that men have never faced."
It's a telling gaffe for someone whose job is to understand and represent the music industry. You have to wonder what Drew Dixon might make of being told to step up. Or Tina Baker, a singer who also say Simmons, her manager at the time, raped her—and that the fallout derailed her career. Or the many young women whom R. Kelly has allegedly mistreated after first introducing himself to them as wanting to help with their singing. (Some of those women are still living with Kelly and say they are fine; others say he manipulated and abused them for years before they wised up.) Or the former record-label executive Dorothy Carvello, who has written that sexualization by men in the workplace damaged her not only emotionally but also materially. "Whenever I complained about sexual harassment to the president or chairman of a company," she said in a column, "I was fired."
In the time since the Grammys, another former music staffer, Tristan Coopersmith, has come forward to accuse mistreatment by current Republic Records president Charlie Walk. "For a year I shuddered at the idea of being called into your office, where you would stealthily close the door and make lewd comments about my body and share your fantasies of having sex with me," she wrote in an open letter to him. After a year of such treatment, including an alleged aggressive advance in Walk's home, she notified someone else at the company—and was told there was nothing to be done but to arrange her a "graceful exit." Walk has denied her story, and Universal Music Group, Republic's parent company, says it is reviewing the accusations.
Then there's Kesha, who gave the Grammys its moving and headline-grabbing #MeToo moment. Her tale is not simply about alleging abuse by her producer and label founder Dr. Luke. It is about how that supposed abuse—and her willingness to speak out about it—stalled her career for years. It is about how even now she is held to the record contract that she went to court to fight. It is about how abuse, sexism, and business practices can be closely linked.
Those women had, to use Portnow's terms, creativity in their hearts and souls. They wanted to build the kind of careers that would make the music industry's gender gap not so stark. And they say they were not welcomed.
The record business, many have noted, has been relatively quiet compared to the film, TV, and news media worlds after the fall of Harvey Weinstein. Simmons is the highest-profile alleged predator by far. But to mistake this lack of public scandal for a lack of behind-the-scenes scandals would be naïve. On Twitter, the artist Lily Allen made a persuasive case that contracts and culture explain the silence. "The reason people in music aren't coming forward in droves is because [we're] all in decade-long deals," she wrote. "Music industry is a boys club, especially at executive level, if you report something and it goes nowhere, as is the case mostly, there is a strong likelihood that your abuser will be connected to someone who [has] direct control over your future."
The women who have come forward with sexual assault allegations in music aren't just talking about assault—they're talking about a workplace that discriminates against them in all sorts of ways. Hence why Janelle Monáe's speech introducing Kesha last night made a point to mention "artists, writers, assistants, publicists, CEOs, producers, engineers, and women from all sectors of the business" and to spell out a concrete list of things that need changing: "We say time's up for pay inequality, time's up for discrimination, time's up for harassment of any kind, and time's up for the abuse of power."
Given that speech and others, it's baffling that the president of the Recording Academy would not speak more fluently about how sexism has shaped the music industry. After the Grammys, Portnow did offer that "it's upon us—us as an industry—to make the welcome mat very obvious" to women, which is a gentle call for reform. But saying "step up" implies that something about women, whether cultural or in-born, is stopping them from even making the effort. Actually read the stories of women who've talked about their time in the industry, whether they were speaking before or after the Weinstein revelations, and it becomes clear that the big problem isn't a lack of trying. It's a lack of respect.