The Hollywood Tide Turns on Woody Allen
Years after his daughter reiterated her allegation that the director sexually abused her, more actors are voicing their regret for collaborating with him.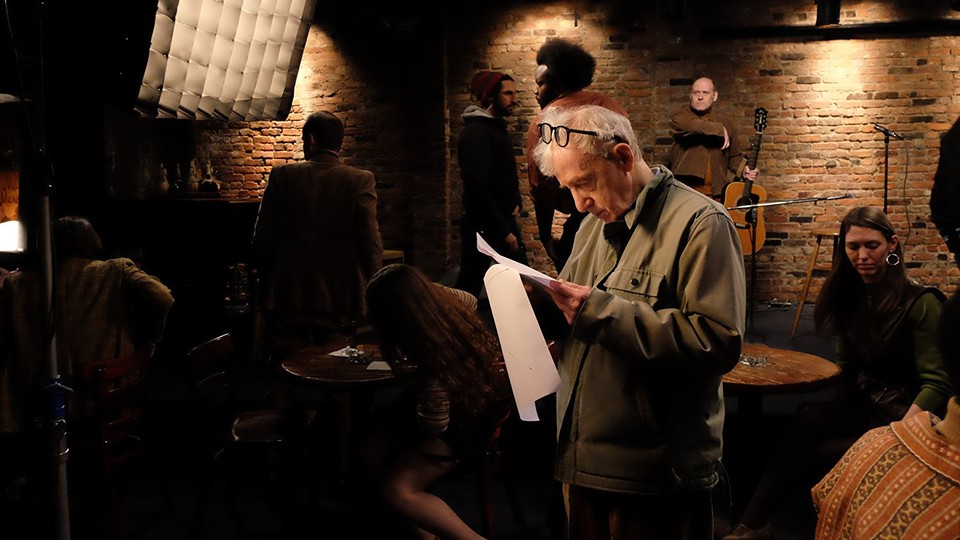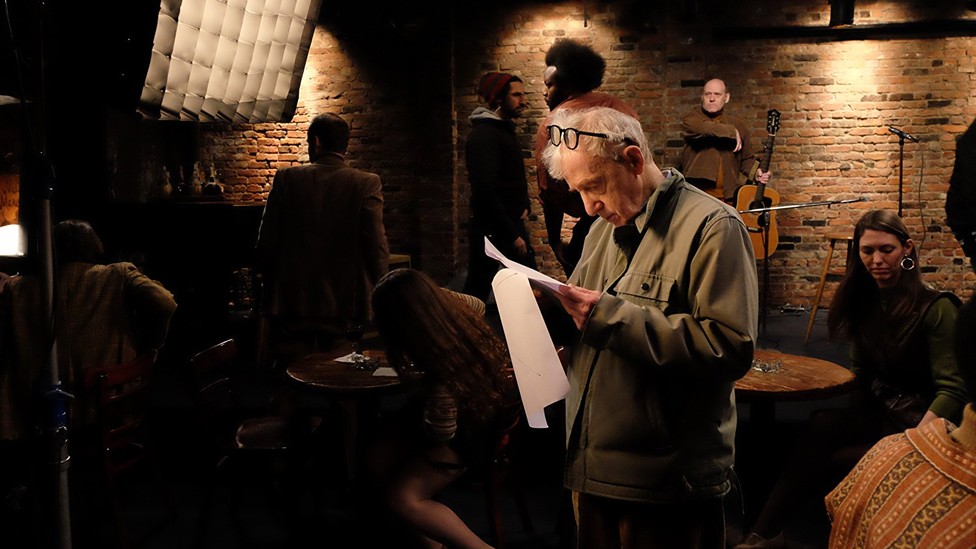 Woody Allen won an Academy Award, the fourth of his career, just six years ago for writing Midnight in Paris. He was nominated again two years later for Blue Jasmine, a film that won Cate Blanchett a Best Actress Oscar. The last year that Allen didn't release a movie in theaters that he wrote and directed was 1981. Despite the controversy that has dogged him since the early 1990s—when he was revealed to be having an affair with his girlfriend's daughter and was subsequently accused of molesting his adopted daughter Dylan Farrow—Allen has continued to make movies with the same once-a-year regularity as always, and usually with major stars. He has long denied that he abused his daughter.
But the film industry's willingness to turn a blind eye to the allegations against Allen seems to be coming to an end. More and more actors who have worked with him in the past are announcing that they regret the collaboration, and it appears the sheen of Oscar-winning prestige he has relied on to attract big names to his projects is fading. Allen, who released Wonder Wheel last month and is set to come out with A Rainy Day in New York this year, may try to helm more movies. But with Hollywood finally beginning to grapple with his enduring presence as an artist, could that be enough to destroy his career?
On Monday, Timothée Chalamet, the lead of A Rainy Day in New York, announced that he'd be donating his salary from the film to charity. "I am learning that a good role isn't the only criteria for accepting a job," he said. His decision came after several other stars apologized in recent months for working with Allen, including Greta Gerwig, Ellen Page, Rebecca Hall, and Mira Sorvino; Sorvino wrote a letter of apology to Dylan Farrow. In addition, three actors who worked on A Rainy Day in New York (and one who worked on Wonder Wheel) have expressed their regret for participating; others may follow. In a relatively short span of time, Hollywood has dramatically reassessed how it treats sexual-assault and abuse allegations against influential men in the industry. It seemed it was only a matter of time before the focus turned back to Allen.
* * *
The controversy around the director came in two major waves of bad publicity—one in the early '90s and one in 2014, both of which he managed to weather. A hugely popular stand-up comedian who transitioned to filmmaking, Allen won his first Oscar for Annie Hall in 1978 and began dating the actress Mia Farrow in 1980, a relationship that lasted until 1992 (though the pair never married). They made 13 movies together and had three children: Moses and Dylan, both of whom Farrow had previously adopted and whom Allen adopted in 1991, and Satchel (now known as Ronan), born in 1987.
In 1992, Farrow discovered photographic evidence of an affair between Allen and her adopted daughter Soon-Yi Previn, who was a college sophomore at the time (Allen was 56). During the resulting custody battle over Allen and Farrow's three children, the Connecticut State Police investigated a report by 7-year-old Dylan that her father had molested her; Allen denied the charge and said it was engineered by his ex as part of the custody fight. The legal back-and-forth was heavily covered in the press, including a long Vanity Fair profile of Mia Farrow that accused Allen of years of inappropriate behavior with Dylan.
Mia Farrow won the custody battle, but Dylan's accusations lingered. Allen's attorneys claimed she had been examined by investigators who found no sign of abuse, though their report was kept sealed. A Connecticut state's attorney said he had probable cause to charge Allen, but would not because of the further damage it could cause Dylan; he was later reprimanded for this statement. Through it all, Allen kept making movies, many of them (particularly 1992's Husbands and Wives) obliquely grappling with his public admission of infidelity. He married Previn in 1997.
Allen's films are rarely blockbusters, but they almost always feature big-name actors, and are often partly funded by European investors. His prestige as an award-winner has granted him the clout needed to attract major stars well into the 21st century—the likes of Scarlett Johansson, Hugh Jackman, Ewan McGregor, Penélope Cruz, Javier Bardem, Owen Wilson, Colin Firth, Kate Winslet, and many, many others. Attaching a popular actor to your movie is one of the easiest ways to get funded, and as a result, Allen has maintained his prodigious pace.
In 2014, Dylan Farrow stepped into the public sphere herself as Allen's latest film, Blue Jasmine, received three major Oscar nominations. In an open letter published in The New York Times, she reiterated her allegations and called out the actors who continued working with Allen, describing him as "a living testament to the way our society fails the survivors of sexual assault and abuse." Allen replied with his own op-ed calling the abuse claims "ludicrous" and blaming Mia Farrow for reinforcing them in Dylan's mind.
As a 7-year-old hidden from the spotlight, Dylan was perhaps easy to dismiss. As a grown woman confident in her assertions that Allen had molested her, she was harder to ignore. And yet, Allen kept working and hiring big names. In 2015, there was Irrational Man with Joaquin Phoenix and Emma Stone. In 2016, Café Society with Jesse Eisenberg and Kristen Stewart. Last month, he released Wonder Wheel, a sumptuous period drama starring Winslet and Justin Timberlake that debuted to poor reviews and abysmal box-office returns. This year's A Rainy Day in New York features Chalamet, Jude Law, Elle Fanning, and Selena Gomez.
Until very recently, the biggest consequence for working with Allen was the awkward interview questions that resulted. Two months ago, Winslet walked the red carpet for Wonder Wheel filled with praise for Allen, touting his ability to write female characters. When asked about Dylan's allegation, Winslet said only, "It's just a difficult discussion. I'd rather respectfully not enter it today." This all came in the midst of the #MeToo movement—Winslet has been forthright in talking about Harvey Weinstein's toxicity—but it took longer for more widespread scrutiny to return to Allen.
Part of the silence of Allen's collaborators is probably contractual: In his note, Chalamet referenced obligations preventing him from directly discussing his decision to work for the director. Part of it is that Allen has long worked slightly apart from the studio system, relying on independent funding and distribution for his films; in more recent years, Amazon (a tech giant looking to break into the programming business) has funded his work, including his last three movies and the short-lived TV show Crisis in Six Scenes. The fact that Dylan Farrow's allegations could be compartmentalized as a "family's issue" certainly made a difference, too.
Most importantly, Allen could consistently point to the fact that he was investigated and not charged with anything, arguing that there had been due process. Moses Farrow, Dylan's brother, has taken his father's side and suggested that his mother coached Dylan on her abuse accusation. But that latter aspect of the matter has always been murky. The physician who headed the Connecticut investigation said in a sworn statement that while 7-year-old Dylan's testimony had inconsistencies, but that his team didn't "have firm evidence that Miss Farrow coached or directed Dylan" to accuse her father of molestation.*
It's also valuable to consider Allen's standing as one of the most consequential artists of his generation. Lingering affection for his work, much of it produced in the decades before the Allen-Farrow custody battle, has blunted any larger interrogation of the director's behavior for years. Hollywood has long been an author-focused industry that reveres great men, directors who win piles of trophies, give enigmatic answers to journalists, and express their deepest feelings through their art. It's that poetic notion that has sheltered many a "problematic" creator. But in recent months many perceived a strange dissonance in the fact that Allen was still working, while so many other powerful Hollywood figures accused of abuse were losing their perches in the industry.
Allen may continue to find funding for his films, though it seems less likely now that Amazon, or another major American studio, will be so eager to pony it up. Just three months ago, no actor who had worked with Allen had ever publicly decried him; now, stars like Natalie Portman (who last worked with Allen in 1996) are coming out in support of Dylan Farrow. Though some performers (such as Alec Baldwin) have defended Allen, many more are apologizing for having worked with him or are otherwise distancing themselves from his movies.
Meanwhile, Allen has continued to maintain his innocence. "Even though the Farrow family is cynically using the opportunity afforded by the Time's Up movement to repeat this discredited allegation, that doesn't make it any more true today than it was in the past," he said in a statement to CBS on Thursday, in response to a TV interview Dylan Farrow did with the network discussing the allegations. "I never molested my daughter—as all investigations concluded a quarter of a century ago."
If Allen wants to work with tighter budgets, and less well-known actors, he could rely solely on foreign investment. But if the current trend continues, other up-and-coming stars like Chalamet seem unlikely to sign on to future projects: The publicity storm that would follow, given the slew of actors already apologizing, wouldn't be worth it. The combination of Dylan Farrow's increasing visibility and the greater accountability demanded by the ongoing #MeToo movement are erasing the lingering cachet Allen brought to his films.
In the CBS This Morning interview, Dylan Farrow spoke emotionally. "Why shouldn't I want to bring him down? Why shouldn't I be angry?" she asked the anchor Gayle King. "Why shouldn't I feel some sort of outrage … after all these years, being ignored and disbelieved and tossed aside?" When King asked why, after so long, people should listen to Farrow, her reply was straightforward: "I suppose that's on them. But all I can do is speak my truth, and hope that somebody will believe me instead of just hearing."
---
* This article has been corrected to state that the doctor who investigated the child molestation claims against Woody Allen didn't uncover firm evidence that Mia Farrow coached or directed Dylan Farrow to accuse Allen.