How Consent Is Modeled in Fiction
Learning from portrayals of sexual encounters, for better and worse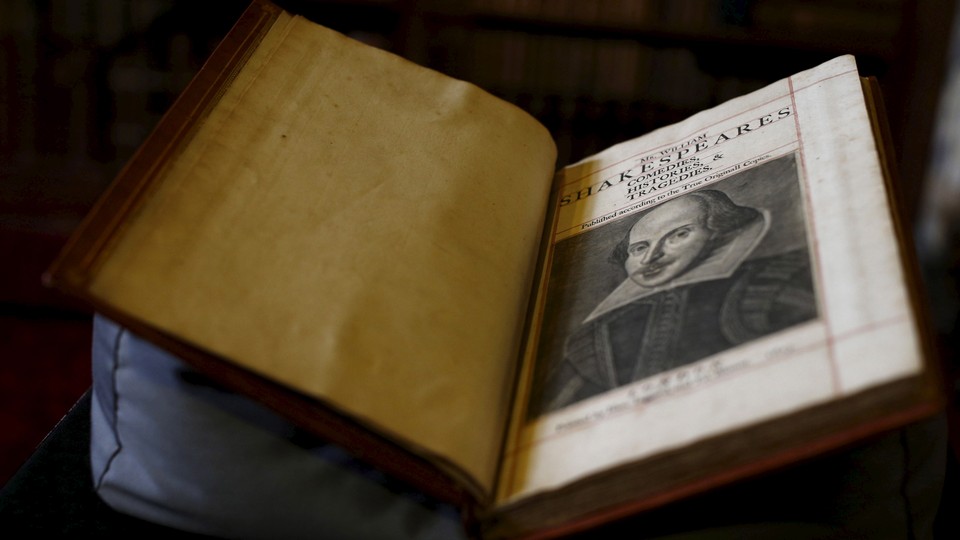 Fictional portrayals of sexual encounters offer a more constructive way to discuss the nuances of consent than journalistic probes of behavior by celebrities, I argued last week. My article closed by asking what existing fiction might facilitate such discussion. I'm following up to pass along several suggestions offered by others.
First, my colleague Julie Beck's article, "When Pop Culture Sells Dangerous Myths About Romance," flags several portrayals of sex that she persuasively critiques.
Second, a reader, Mathew Maizel, emailed with examples of what he regards as positive portrayals of sexual encounters that model how humans should treat one another.
He writes:
I've recently encountered two works of fiction in which male sexual behavior, and the way in which the woman's response is depicted, has become a source of admiration and inspiration.

Hans Vollman, in George Saunders's Lincoln in the Bardo, marries a younger woman who is less than interested in any form of romantic engagement. He obliges and proceeds to honor his wedding vows by treating his bride with dignity and respect. This treatment of the wife by her husband in turn leads to an earnest attraction toward him on her part. Hans, along with the reader, is eventually rewarded with the wife's proposal to experience the fullness of their relationship. What happens next in the book is central to the plot, and is therefore not for me to describe in any detail, but the book is highly recommended.

I was similarly inspired in reading Love in the Time of Cholera by Gabriel García Márquez. The author describes in great detail the manner in which Fermina Daza loses her virginity to Dr. Urbino on their honeymoon.

Whereas waiting for a storm and your young bride's subsequent seasickness to pass is a reasonable expectation for any man, the way in which the couple approaches and eventually consummates their marriage is what I deem worthy of awe. Fermina's hesitance as they lay in bed on the fourth night of their marriage is met not by the doctor's insistence that they should proceed regardless, but rather with patience and consideration for her feelings and fears. Without any prior sexual experience on her part, the couple's first night together is spent with her learning about and exploring his body, without ever joining together as one. The next evening, now comfortable and prepared, Fermina greets the doctor in bed, ready to receive him, and already undressed.

Immediately one would question whether these two examples do not merit inclusion in this particular discussion because they are works of fiction created by men describing heterosexual relationships, seemingly without standing in the #MeToo moment. Yet as a heterosexual male searching for his place in this discussion, who wants the world to realize gender equality, and who has at times felt as if there was little to do or say in order to advance the movement, putting forth these two models and striving to adhere to similar behavior may be what is best.  

It is indeed unfortunate that we would have to turn to fiction in order to find inspiration for the considerate treatment of women. But as you say, fiction can serve as a model for behavior, and norms can be worked through.

I wish that I had come across the two works described above in my youth, and that in doing so, I might have sought to replicate the behavior therein. Yet now I have at least two references that I can share with my son when he is of age for how a man can act with dignity when faced with the carnal desires of his body. And I can share with my daughters examples of the ways in which a woman can be treated by a potential lover, and that to expect anything less need not be tolerated.
Finally, complicating this entire conversation is Katie Roiphe's 2009 New York Times essay on how sex is portrayed by two different generations of prominent male novelists.
Readers are welcome to email conor@theatlantic.com with more suggestions.