Grammys Preview: In With the New, Finally?
With rap and R&B vaulting to the U.S.'s most popular genre and online voting allowed, Sunday's ceremony will honor an unusually diverse slate.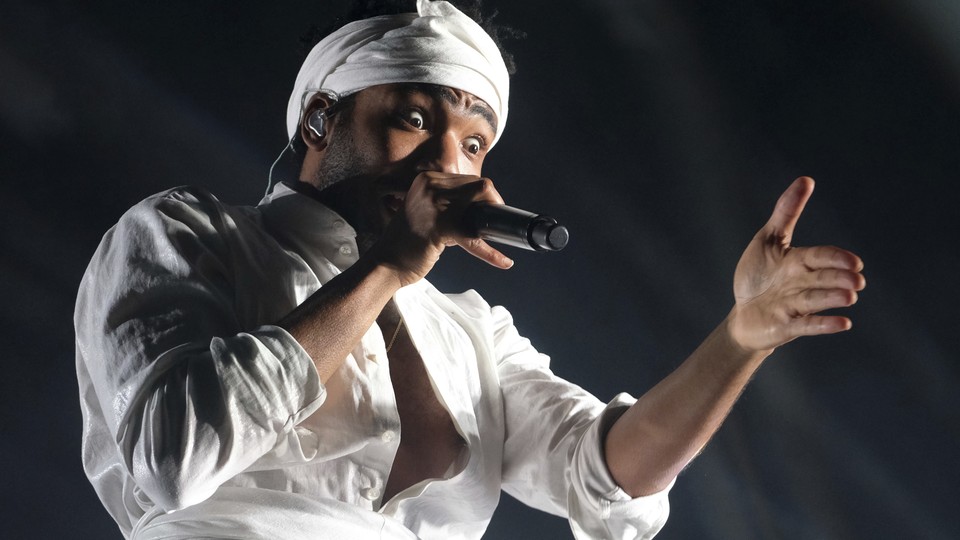 When the sound of popular music shifts, it takes a while for the supposed scorekeepers of popular music to notice. In 1991, Nielsen and Billboard switched to new, more statistically rigorous methods to measure sales and spins (rather than trusting radio stations and record stores to self-report) and suddenly, hip-hop began landing No. 1 albums. Something similar is happening now. The counting institutions have more fully weighed streaming services, and hip-hop and R&B have revealed fresh dominance: leapfrogging rock as the most popular genre in America, landing Hot 100 smashes with new regularity.
The Grammys are enacting their version of this story, following popular tastes in a lagging, stutter-step manner. In the past few years, critics and artists grumbled that something was amiss at the Recording Academy. Trend-making and acclaimed works largely made by artists of color were repeatedly passed over for white singers performing old routines: the gown-wearing balladeer, the sad guy with the guitar, the folkie troupe. Kanye West and Questlove complained, but so did Grammy shoo-ins like Adele and Macklemore. The Recording Academy's reps tended to reply by saying the rules were the rules when it came to determining the winners. Finally, though, it changed the rules.
Ahead of the 2018 ceremony—airing at 8 p.m. on CBS this Sunday—Recording Academy members (around 14,000 musicians and industry types) could for the first time submit their ballots online rather than in the mail. Expand voting accessibility, the thought goes, and you expand who participates in ways that favor the new. "When I met younger voters and talked about the ballots going out in the U.S. mail, I got eye-rolls and sighs," Bill Freimuth, the Recording Academy's senior vice president of awards, told Billboard after announcing the change, which was accompanied by a few other rules tweaks (most notable among them that a committee of experts now ratifies the nominations in rap, contemporary instrumental, and New Age).
Whether or not internet democracy is responsible, the nominations for Sunday's show in the "big four" general categories present a striking contrast from previous years. In Record of the Year and Song of the Year, none of the primary creators are white (some listeners may not realize that Julia Michaels, nominated for "Issues" in the Song category, is of Mexican-Puerto Rican descent). Only one white artist is represented in Album of the Year (Lorde) and in Best New Artist (Alessia Cara). Though the Grammys will forever be open to accusations of out-of-touchness, tastemakers aren't griping too much about the grand snub this year—of Ed Sheeran—when there's recognition for the biggest Spanish-language smash in U.S. history (Luis Fonsi and Daddy Yankee's "Despacito") as well as young visionaries like the rapper Kendrick Lamar and Donald Glover's funky Childish Gambino.
Hence there's big potential for history-making wins. If "Despacito" prevails in either Song or Record of the Year categories, it will be the first primarily non-English-language hit to do so since the very first Grammys 60 years ago (when Domenico Modugno's "Nel Blu Dipinto Di Blu (Volare)" took both categories). If anything but Lorde's Melodrama earns Album of the Year, it will mark the first collection of original songs by a nonwhite artist to do since Outkast's win in 2004 (Ray Charles's posthumous standards album won in 2005 and Herbie Hancock's Joni Mitchell covers set did in 2008).
It may seem reductive to talk about such potential milestones simply in terms of race, but the truth is that identity overlaps with genre in many cases. A rap song has never won Record of the Year or Song of the Year. But Kendrick Lamar's innovative No. 1 hit, "Humble," or Jay-Z's wry take on black progress, "The Story of O.J.," could take Record. Jay-Z's mournful "4:44" or Logic's anti-suicide sensation "1-800-273-8255" could win Song. (In both categories, the affable crooner Bruno Mars, a longtime Grammys favorite, could be the spoiler.)
The night's performances will partly reflect the hip-hop and R&B wave, too. Lamar and Logic are separately slated to rap; watch those spots for potential political statements, though Lamar recently declined to troll Donald Trump at an NCAA halftime show and Logic performed his big PSA at MTV's Video Music Awards last year. "Despacito" will have its moment in the Grammy spotlight—and without Justin Bieber. Soulful experimenters like Childish Gambino and the magnetic Best New Artist nominee SZA will get airtime. And if Bruno Mars is plenty familiar at awards shows by now, at least now he will be bringing the thrilling new hit rapper Cardi B.
The ceremony, hosted by James Corden, will also of course still pay fealty to legacy artists and its traditionally favored genres. Elton John, on the cusp of his final concert tour, will duet with Miley Cyrus. Pink may or may not dangle from the ceiling; U2 may or may not sing through a bullhorn in the one big rock show on the docket. Brothers Osborne, Maren Morris, and Eric Church will sing a tribute to the victims of the Route 91 Harvest festival killings, and country mainstays Little Big Town will also take the stage. And in perhaps the greatest sign that what is fresh eventually becomes standard, and that however much some things change other things stay the same, Lady Gaga will perform for her sixth Grammys spot ever, and for her fourth one in a row.