34 Movies to Look Forward to in 2018
Black Panther, A Wrinkle in Time, Annihilation, Solo: A Star Wars Story, plus a bunch of sequels (and some exciting original projects)
Another year is upon us, as is another calendar of Hollywood projects, for better or for worse. From Black Panther to A Wrinkle in Time to the return of Mary Poppins, even 2018's biggest film franchises feature exciting actors and creators, though there are also plenty of smaller projects hoping to be remembered by the end of the year. Here's a look at some of 2018's most notable movies.
---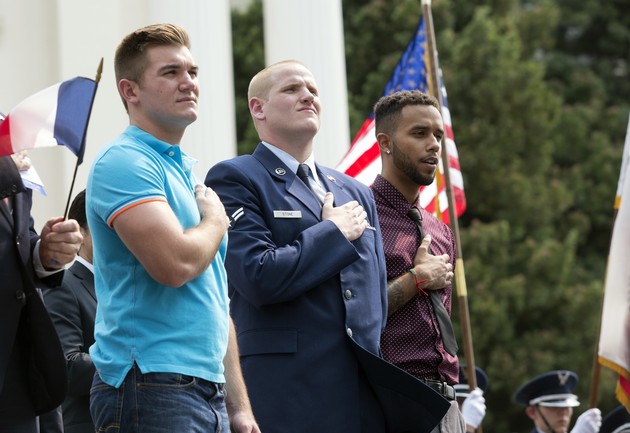 What It Is: Clint Eastwood's latest tale of true-life heroism after his back-to-back hits American Sniper and Sully. But this time, rather than casting a movie star like Tom Hanks or Bradley Cooper, Eastwood is filming the real-life heroes Spencer Stone, Anthony Sadler, and Alek Skarlatos, three Americans who helped stop a gunman on a French train in 2015. The trio will play themselves, with Judy Greer, Jenna Fischer, and Jaleel White making up this very unusual project's ensemble.
If You Need Convincing: This surprising vérité approach is the logical conclusion of Eastwood's fascination with re-creating real acts of bravery, though some may certainly cry "too soon" in dramatizing an attack that has yet to even go to trial in France. Still, the 87-year-old Eastwood has unparalleled skill at ratcheting up tension, and The 15:17 to Paris's trailer promises more of the same.
---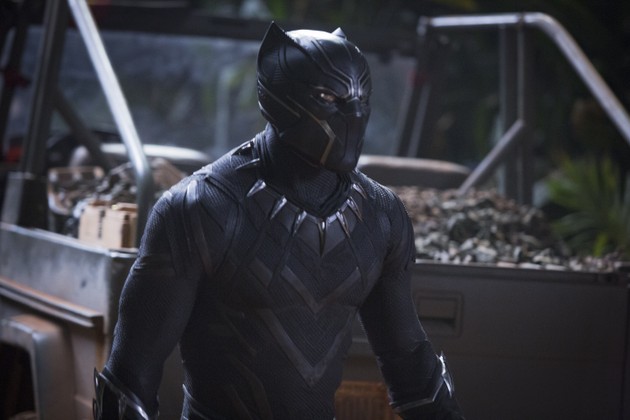 What It Is: The 18th entry in the Marvel Cinematic Universe, and the first starring a black superhero: T'Challa (Chadwick Boseman), the king of the fictional African nation of Wakanda, who does battle in the high-tech Black Panther battle armor. Michael B. Jordan is playing the chief villain Killmonger, while the deep ensemble includes Lupita Nyong'o, Danai Gurira, Daniel Kaluuya, Angela Bassett, Forest Whitaker, and Andy Serkis.
If You Need Convincing: The director Ryan Coogler (Creed, Fruitvale Station) has crafted a dazzling look for the film inspired by blending together the architecture and dress of various African countries, as well as tapping the recent Black Panther comics written by The Atlantic's own Ta-Nehisi Coates. As such, this looks a world beyond the sometimes same-y patina of the Marvel movies. Black Panther seems highly likely to be a box-office sensation, so get on board now.
---
What It Is: An adaptation of Jeff VanderMeer's bestselling science-fiction novel, which follows a biologist (Natalie Portman) journeying into an unknown ecosystem called "Area X" from which other expeditions have failed to return. Her team consists of Jennifer Jason Leigh, Gina Rodriguez, and Tessa Thompson, with Oscar Isaac also starring as the biologist's husband, who went missing inside Area X.
If You Need Convincing: The film is written and directed by Alex Garland, whose 2015 directorial debut, Ex Machina, was a stunning piece of sci-fi storytelling. Annihilation is wonderful source material to work with, and the movie is apparently so mind-bendingly weird that Paramount pushed it to February to try and give it some room away from the clutter of awards season.
---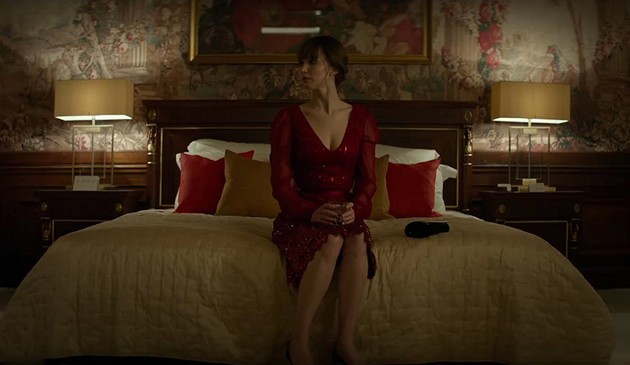 What It Is: A spy thriller starring Jennifer Lawrence as Dominika, a Russian intelligence officer who falls for a CIA agent (played by Joel Edgerton) and considers becoming a double agent. Matthias Schoenaerts, Charlotte Rampling, Mary-Louise Parker, and Jeremy Irons round out the ensemble.
If You Need Convincing: It's based on a hit novel by the former CIA operative Jason Matthews, and directed by Francis Lawrence, who collaborated with Jennifer Lawrence (no relation) on the last three Hunger Games movies.
---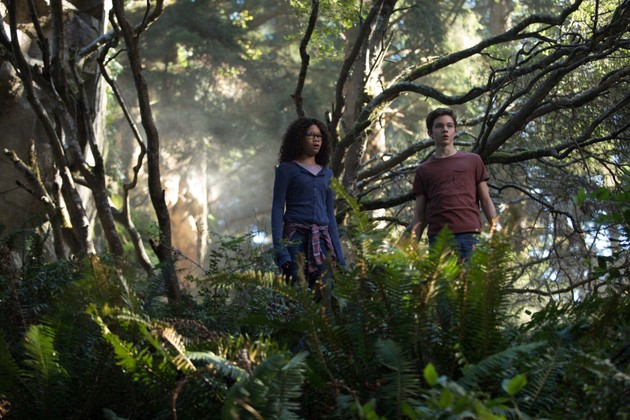 What It Is: A big-budgeted adaptation of Madeleine L'Engle's famed sci-fi children's novel, directed by Ava DuVernay (Selma). It follows young Meg Murry (Storm Reid) on a quest to save her father (Chris Pine) by zapping through space and time with the help of Mrs. Which (Oprah Winfrey), Mrs. Who (Mindy Kaling), and Mrs. Whatsit (Reese Witherspoon).
If You Need Convincing: Watch the trailer, which promises a unique visual feast; DuVernay is only the third female director handed a budget over $100 million in Hollywood history, and she's clearly making the most of it.
---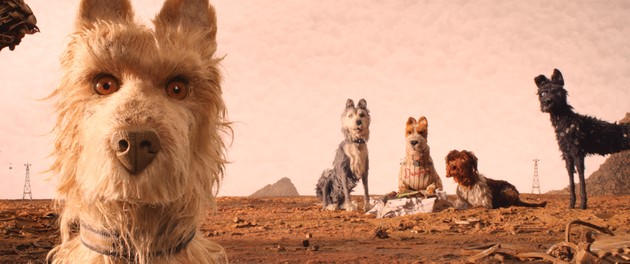 What It Is: Wes Anderson's second foray into animated film after Fantastic Mr. Fox, Isle of Dogs is an entirely original tale set in a dystopian future where Japan exiles all of its furry dog friends to a remote island after an outbreak of "canine flu." One plucky boy (voiced by Koyu Rankin) journeys to this mysterious island to rescue his dog, Spots (Liev Schreiber).
If You Need Convincing: Anderson's last animated feature was a genuine delight and this looks even more fanciful, though some eyebrows might be raised at the curious decision to have all the dogs be voiced by American actors (including Bryan Cranston, Bill Murray, Edward Norton, Jeff Goldblum, and F. Murray Abraham).
---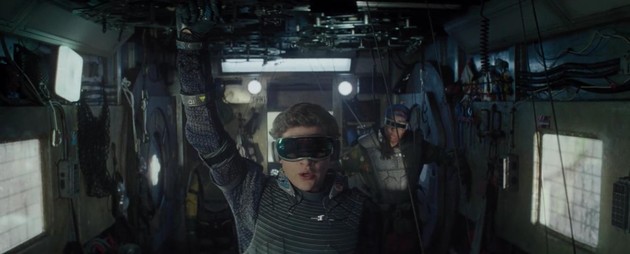 Ready Player One (March 30)
What It Is: An action-packed dystopian blockbuster set largely in a virtual world, directed by Steven Spielberg and based on the bestselling novel by Ernest Cline. Wade Watts (Tye Sheridan) is a young dreamer living in an overpopulated future America who spends all his time in a vast online video game, and gets sucked into a quest to inherit the fortune of the game's inventor.
If You Need Convincing: It's Spielberg's first sci-fi epic in a long time, and the director was apparently drawn to Cline's novel because of its obsession with 1980s pop culture, which, of course, Spielberg had a major hand in creating. Perhaps he'll have some fun with his own legacy.
---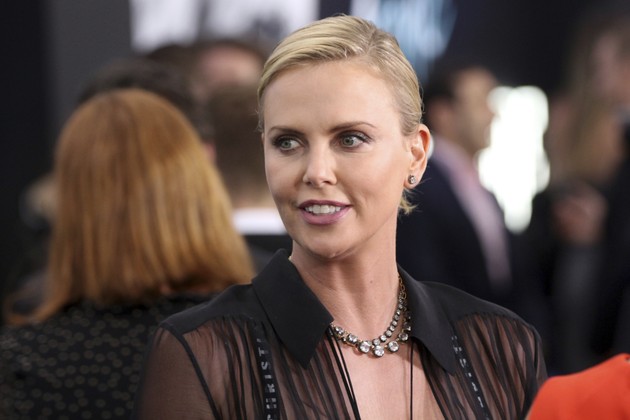 Tully (April 20)
What It Is: A dark comedy from the creative team of the director Jason Reitman and the writer Diablo Cody, who together worked on the films Juno and Young Adult. Tully is a comedy-drama about motherhood starring Charlize Theron and Mackenzie Davis, but little else is known of the plot.
If You Need Convincing: Watch Juno and Young Adult, the latter of which also starred Theron. Reitman and Cody have always been an excellent creative match for each other, and this could be the bounce-back Reitman needs after directing a pair of flops (Labor Day and Men, Women & Children).
---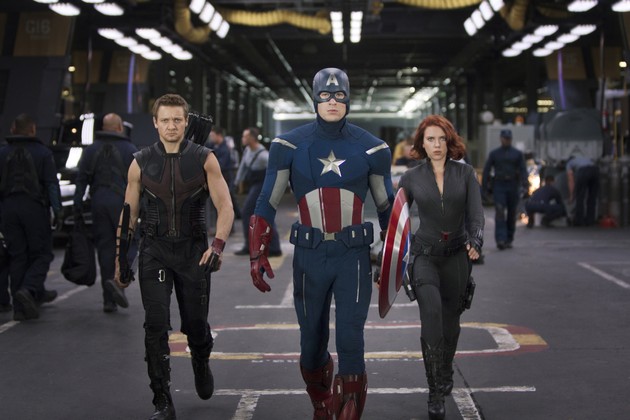 What It Is: All the beloved Marvel heroes (and a few villains) come together to do battle with Thanos (Josh Brolin), a gigantic purple alien who has a magical golden gauntlet and designs on taking over the universe. This is the epic crossover Marvel has been building to for 10 years—will it deliver?
If You Need Convincing: Marvel is betting that you don't.
---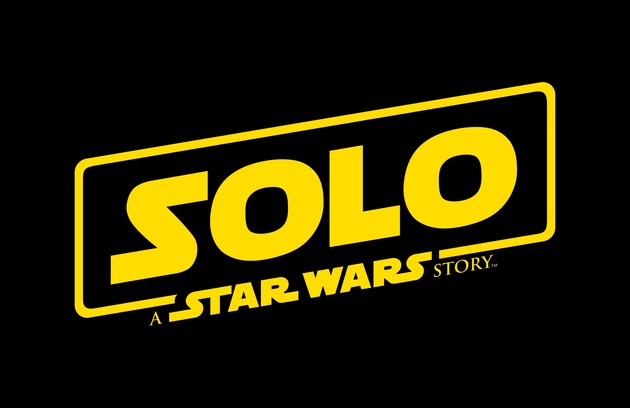 Solo: A Star Wars Story (May 25)
What It Is: A stand-alone prequel in the Star Wars universe that follows the adventures of a young Han Solo (Alden Ehrenreich) as he meets Chewbacca, matches wits with young Lando Calrissian (Donald Glover), and probably embarks on a Kessel Run or two. Yes, they really made a Han Solo prequel, and no, it doesn't star Harrison Ford.
If You Need Convincing: The behind-the-scenes drama on this film has been intense, with the original directing team Phil Lord and Christopher Miller fired midway through shooting and Ron Howard brought on to replace them. The end result might be a mess, but it should be fascinating anyway.
---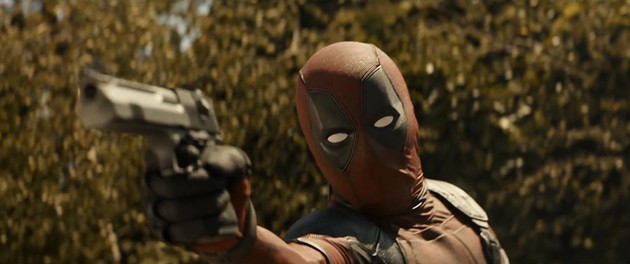 What It Is: A sequel to Deadpool, the anarchic R-rated action comedy about a mutant assassin (Ryan Reynolds) that surprised everyone in 2016 to become one of the most financially successful films in Hollywood history.
If You Need Convincing: Deadpool 2 is expanding the X-Men universe it draws from by including the hero Cable (Josh Brolin again!). It will also likely have a much bigger budget than its predecessor.
---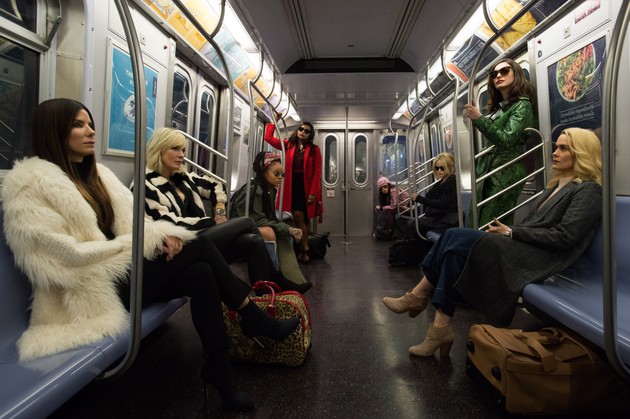 What It Is: A heist movie in the Ocean's Eleven mold, following a team of women trying to pull off the heist of the century at the Met Gala. Gary Ross (The Hunger Games, Pleasantville) directed.
If You Need Convincing: Here's the ensemble: Sandra Bullock, Anne Hathaway, Cate Blanchett, Mindy Kaling, Sarah Paulson, Awkwafina, Helena Bonham Carter, and Rihanna.
---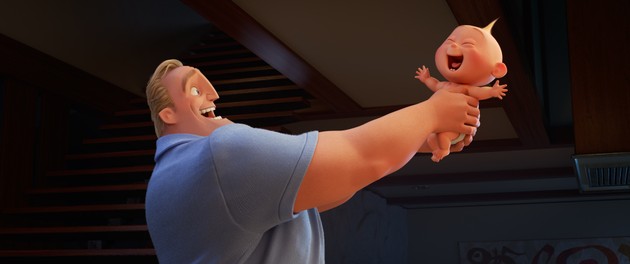 What It Is: A sequel to the Pixar masterpiece The Incredibles following the further adventures of the Parr family. Plot details remain largely under wraps.
If You Need Convincing: Yes, Pixar has been sequel-happy of late, but the writer/director/general animation genius Brad Bird is back, and he's taken 14 years to come up with a good follow-up story. I put my faith in him.
---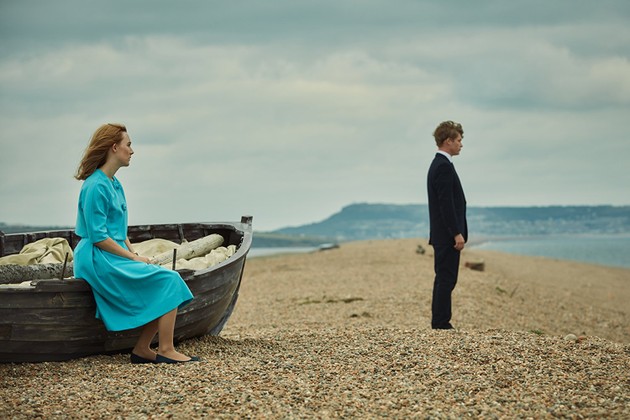 On Chesil Beach (June 15)
What It Is: An adaptation of Ian McEwan's 2007 novella about a newly married couple in 1962 England who are dreading the first night of their honeymoon. Saoirse Ronan and relative unknown Billy Howle star.
If You Need Convincing: McEwan's book is a good, short, worthwhile read. He adapted it himself for the screen, with the theater director Dominic Cooke helming.
---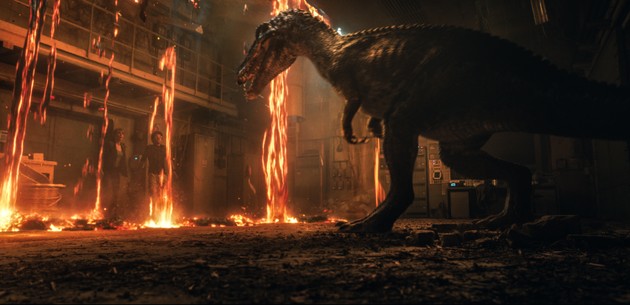 What It Is: Another adventure with those dang dinosaurs, in this direct sequel to the 2015 mega-hit Jurassic World. That film's heroes, Chris Pratt and Bryce Dallas Howard, are back, and they have to return to dino island to help all those charming bitey creatures survive a volcano explosion.
If You Need Convincing: Jeff Goldblum returns as Dr. Ian Malcolm for at least one scene, as glimpsed in the trailer. The Jurassic World director Colin Trevorrow is not on board, though he did write the screenplay; this time J.A. Bayona (A Monster Calls) is directing.
---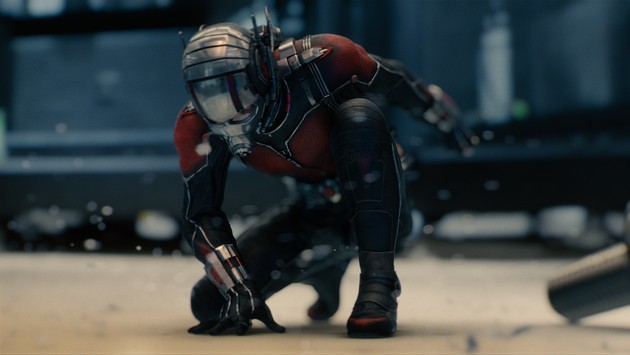 Ant-Man and The Wasp (July 6)
What It Is: A sequel to the surprisingly charming Ant-Man, the littlest and pluckiest of Marvel's heroes. Paul Rudd is back as the incredible shrinking Scott Lang, and Evangeline Lilly will reprise her role as Hope Van Dyne and finally get to don the battle armor of The Wasp.
If You Need Convincing: Marvel fatigue is understandable at this point, but Ant-Man really is very endearing and fun, despite being made in a total time-crunch (after Edgar Wright departed the project at the last minute). This time, the director Peyton Reed (Bring It On) had more time to prep his vision for the film.
---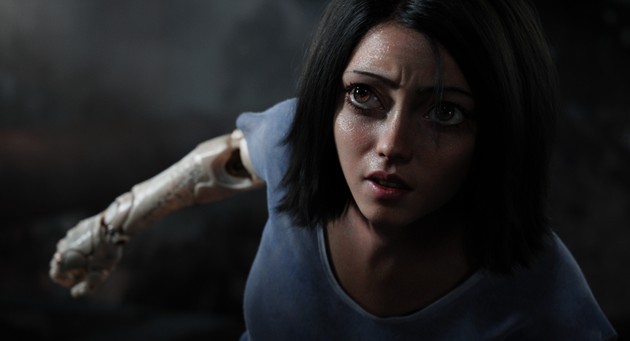 What It Is: Something truly strange—a long-gestating adaptation of the Japanese manga Battle Angel Alita by Yukito Kishiro. Rosa Salazar plays Alita, a cyborg created by scientists (Christoph Waltz and Jennifer Connelly) who gets wrapped up in a futuristic sport called Motorball. The character is rendered via motion-capture and has gigantic anime eyes, a truly bizarre effect to behold in the trailer.
If You Need Convincing: James Cameron (Titanic, Avatar) long wanted to make this film himself, but instead he's writing and producing, with Robert Rodriguez (Sin City) behind the camera.
---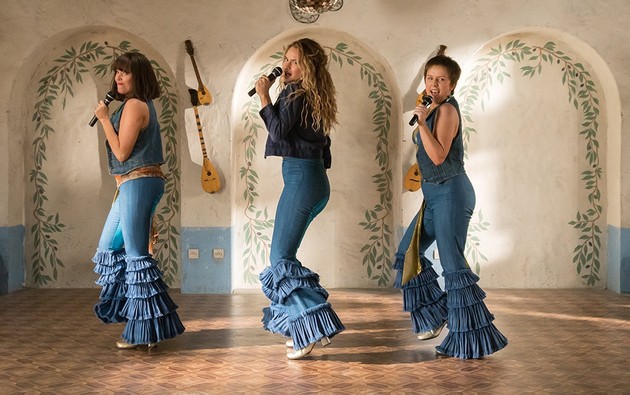 What It Is: A sequel to Mamma Mia!, the ABBA jukebox musical that seems to have become a foundational text of the 21st century. But it's also a prequel, focusing on the adventures of Meryl Streep's character Donna as a young woman, played by Lily James.
If You Need Convincing: Then maybe don't watch the trailer, which seems to imply that Streep's character is … dead? I can't imagine any way that this is going to go well, even with a surprise Cher cameo.
---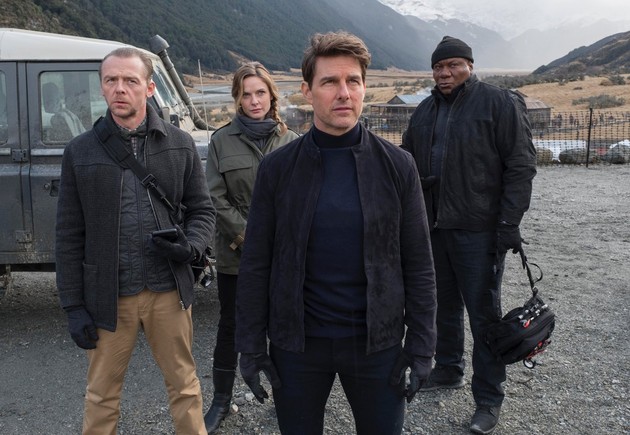 Mission: Impossible 6 (July 27)
What It Is: The seemingly immortal Tom Cruise returns to his career-defining role of Ethan Hunt, the jacked-up super-spy who's always finding himself hanging off a skyscraper in some random part of the world. Most of his friends are back too—Ving Rhames, Simon Pegg, and even Rebecca Ferguson, who made such an impression on critics in the last Mission: Impossible, Rogue Nation.
If You Need Convincing: This is the first Mission: Impossible really functioning as a direct sequel, continuing Ethan's adventures with Ilsa Faust (Ferguson) and even promising the return of Rogue Nation's villain (Sean Harris). Christopher McQuarrie has returned to direct, and Henry Cavill (Superman himself) is also in the cast.
---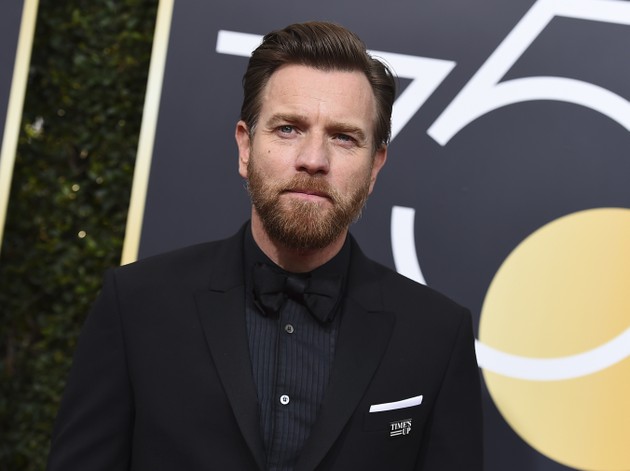 Christopher Robin (Aug. 3)
What It Is: A new take on the Winnie the Pooh stories of A.A. Milne that seems vaguely along the lines of Hook. An older Christopher Robin (Ewan McGregor), lacking his former sense of imagination, sees the lovable bear and his friends reenter his life to help him find it again.
If You Need Convincing: The indie director Alex Ross Perry (Listen Up Philip, Queen of Earth) wrote the script, an exciting (if unusual) match for Disney considering his usually caustic characters. Marc Forster (Finding Neverland) directed.
---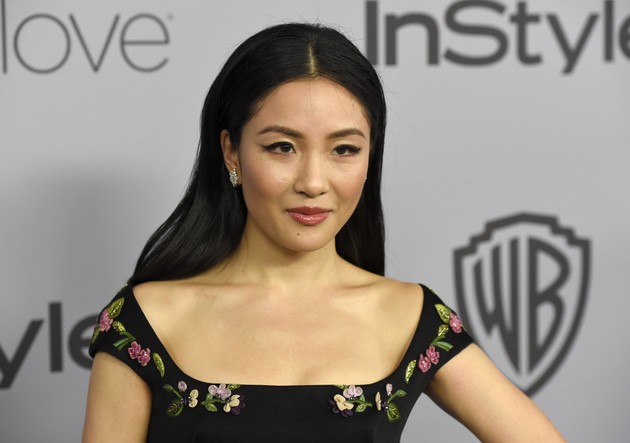 Crazy Rich Asians (Aug. 17)
What It Is: An adaptation of Kevin Kwan's bestselling novel about a Chinese American professor (Constance Wu) who accompanies her boyfriend to a wedding in Singapore and discovers that he's entangled in Asian high society. Many comedic hijinks are sure to ensue.
If You Need Convincing: The film's outstanding cast includes Michelle Yeoh, Ken Jeong, Harry Shum Jr., and Awkwafina; it's directed by Jon M. Chu of Step Up franchise fame.
---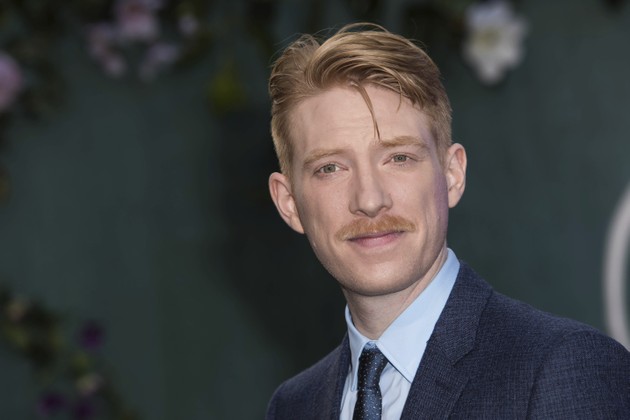 The Little Stranger (Aug. 31)
What It Is: The newest film from the Room director Lenny Abrahamson is a supernatural horror film starring Domhnall Gleeson as a doctor in postwar England trying to untangle a dark mystery about an old gentry family he's asked to care for.
If You Need Convincing: Ruth Wilson and Will Poulter round out the cast; the film is based on the hit gothic novel by Sarah Waters. Abrahamson, Oscar-nominated for Room, certainly has skill with intense chamber pieces.
---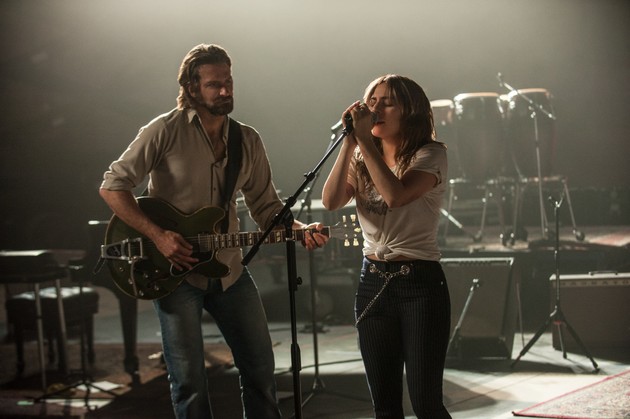 A Star Is Born (Oct. 5)
What It Is: A tale of fame gained and lost, one as old as Hollywood that has been filmed three times already (in 1937 starring Janet Gaynor, in 1954 with Judy Garland, in 1976 with Barbra Streisand). This time, Lady Gaga will play the ascendant star and Bradley Cooper her romantic foil.
If You Need Convincing: Cooper also wrote and directed the film, making it a surprising passion project for the star. Lady Gaga, however, could prove to be the main box-office draw.
---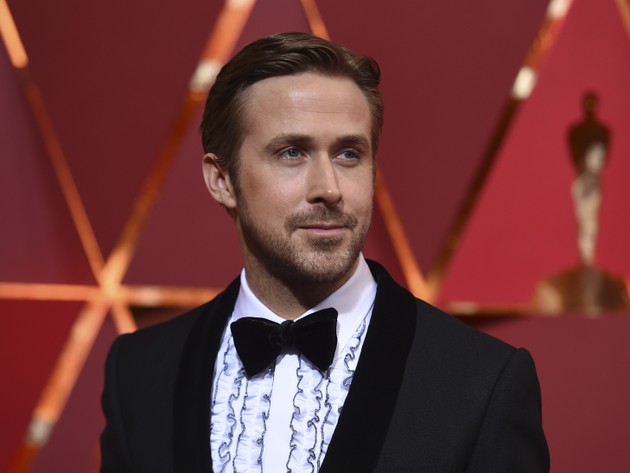 First Man (Oct. 12)
What It Is: A biopic of Neil Armstrong (Ryan Gosling), the first man to walk on the moon, that delves into the Apollo program and NASA's mission to beat the Soviets to space. One small step, etc.
If You Need Convincing: First Man is directed by Damien Chazelle of La La Land—remember him? Expect a swoony Old Hollywood quality to Neil's adventures; Claire Foy, Kyle Chandler, Corey Stoll, Jon Bernthal, and many more are among the cast.
---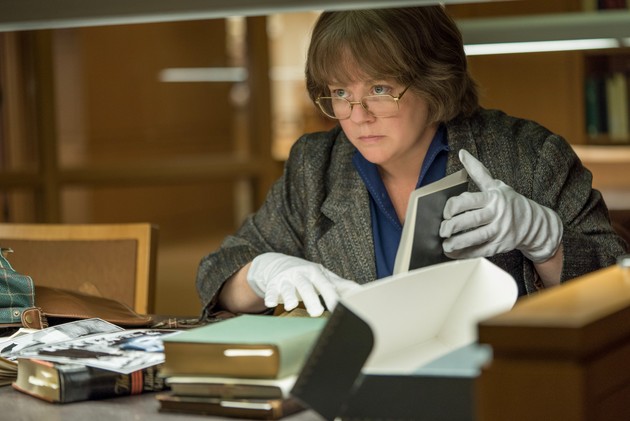 Can You Ever Forgive Me? (Oct. 19)
What It Is: A biographical comedy-drama about Lee Israel (Melissa McCarthy), a celebrated author and biographer of the '70s and '80s who was later revealed to be a literary forger and thief. Richard E. Grant co-stars as her ex-con partner in crime.
If You Need Convincing: This fascinating, murky-sounding project is directed by Marielle Heller, whose debut film The Diary of a Teenage Girl drew major plaudits in 2015.
---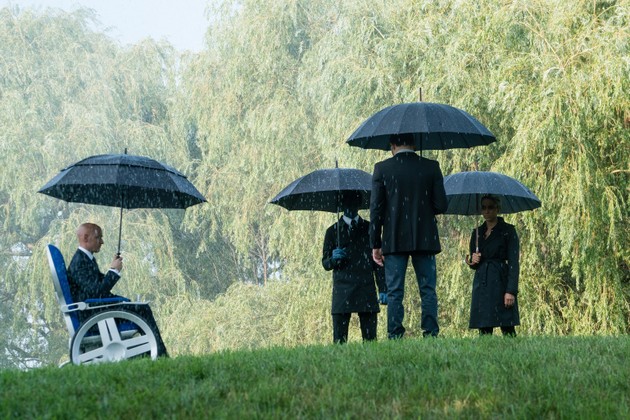 X-Men: Dark Phoenix (Nov. 2)
What It Is: Another X-Men movie, and perhaps a swansong for the franchise before Fox is officially gobbled into the Disney machine. This one continues the adventures of the young X-Men of Apocalypse, including Jean Grey (Sophie Turner), who begins to exhibit the cosmic powers of the Phoenix. Never a good sign.
If You Need Convincing: Jennifer Lawrence is returning to the franchise again as Mystique, and she'll be joined by Michael Fassbender, James McAvoy, and Nicholas Hoult. Jessica Chastain is also on board in a mysterious alien role.
---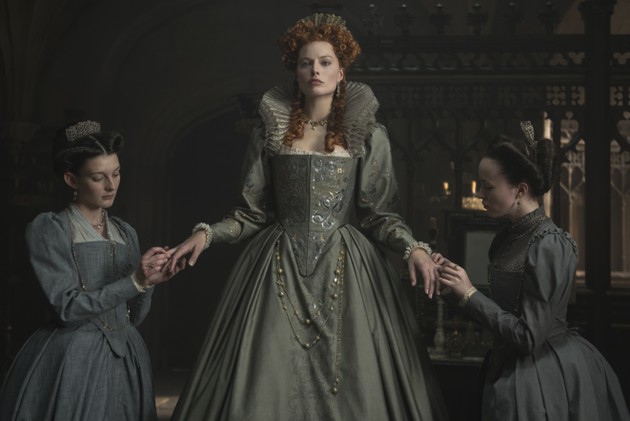 Mary Queen of Scots (Nov. 2)
What It Is: A biopic about the famous 16th-century Scottish queen, starring Saoirse Ronan in the title role. Margot Robbie plays her cousin Queen Elizabeth I, who eventually ended up imprisoning her in various castles; plenty of historical royal drama will surely ensue.
If You Need Convincing: The film was written by Beau Willimon (House of Cards) and directed by Josie Rourke, the artistic director of London's famed Donmar Warehouse.
---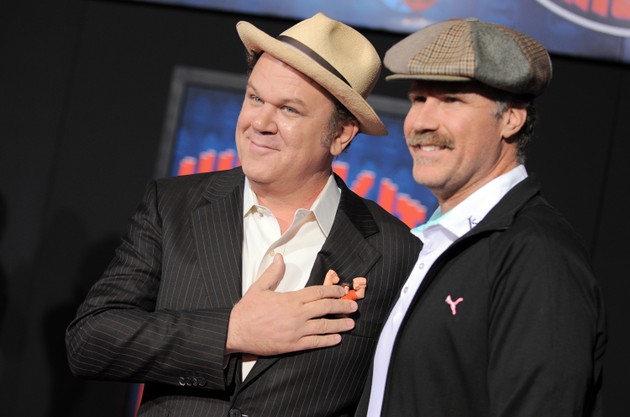 Holmes and Watson (Nov. 9)
What It Is: A comic take on the Sherlock Holmes stories, starring Will Ferrell as the genius detective and John C. Reilly as his sidekick John Watson.
If You Need Convincing: Ferrell and Reilly's comic chemistry (seen in Talladega Nights: The Ballad of Ricky Bobby and Step Brothers) knows no bounds, and if used correctly, could make for a hilariously subversive take on the characters.
---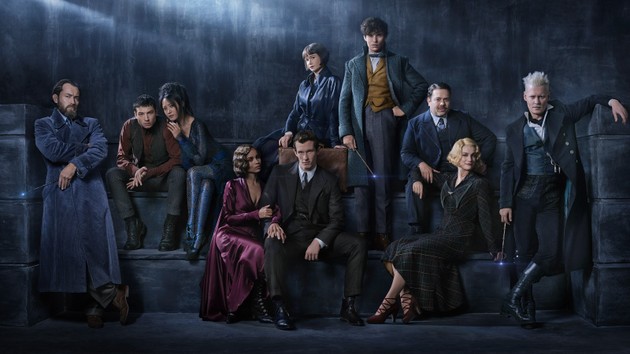 Fantastic Beasts: The Crimes of Grindelwald (Nov. 16)
What It Is: The newest Harry Potter franchise film, continuing the prequel adventures that began in 2016's Fantastic Beasts and Where to Find Them. Eddie Redmayne is back as Newt Scamander, and yes, so is Johnny Depp as the feared dark wizard Gellert Grindelwald.
If You Need Convincing: A young version of Albus Dumbledore will also be in the mix this time, played by Jude Law.
---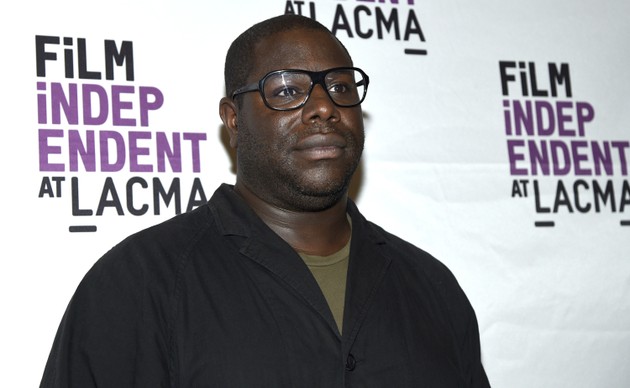 Widows (Nov. 16)
What It Is: The long-awaited new project from the director Steve McQueen, whose last movie, 12 Years a Slave, won the Oscar for Best Picture. A remake of a British TV show from the 1980s, it follows a group of women who step up to finish a heist planned by their dead husbands.
If You Need Convincing: The film stars Viola Davis, Elizabeth Debicki, Michelle Rodriguez, and Cynthia Erivo, along with Colin Farrell, André Holland, Daniel Kaluuya, and many more big names. McQueen has yet to make an uninteresting film.
---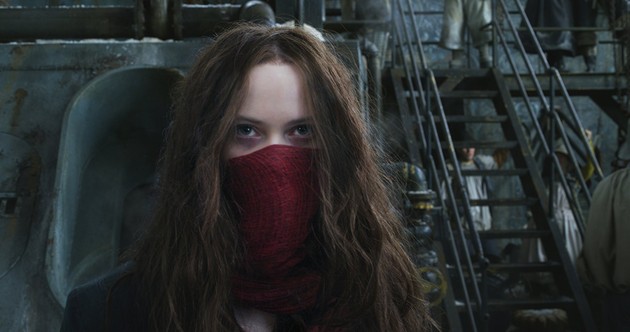 What It Is: Based on a series of books by Philip Reeve, it's a high-concept action film set in a steampunk world where cities ride around on wheels and do battle with each other. Peter Jackson is producing and writing, though his protégé Christian Rivers will direct.
If You Need Convincing: A teaser trailer was attached to Star Wars: The Last Jedi and certainly features quite a lot of cities rolling into each other.
---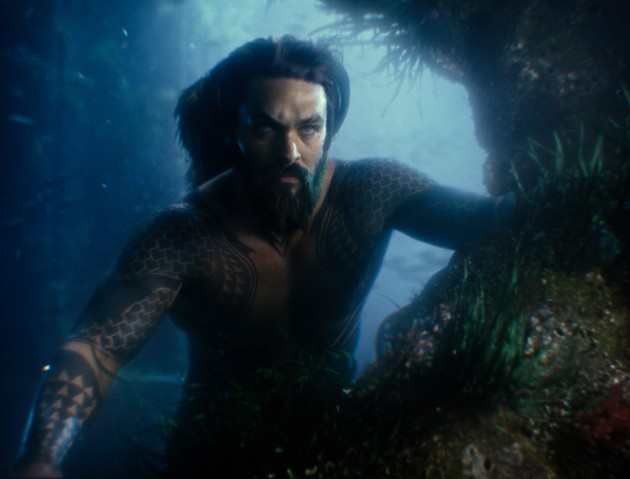 Aquaman (Dec. 21)
What It Is: Remember the bearded, sea-dwelling, trident-wielding ocean prince (Jason Momoa) of Justice League? He's back for more aquatic adventures.
If You Need Convincing: This film is directed by James Wan (Furious 7) and had a much less fraught production than Justice League, in which Momoa still seemed to be having quite a lot of fun with the role.
---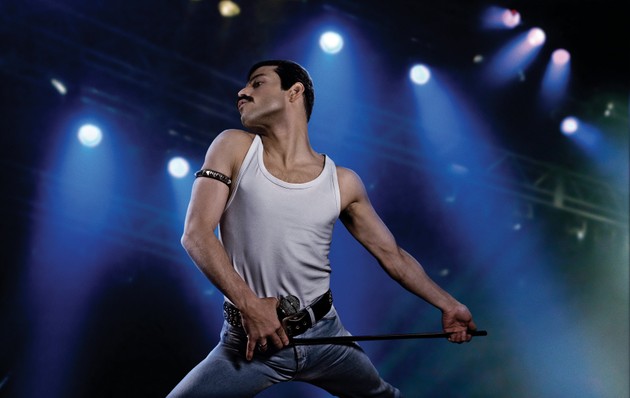 Bohemian Rhapsody (Christmas)
What It Is: A long-awaited biopic about the Queen frontman Freddie Mercury starring Rami Malek (Mr. Robot). The movie was in the news recently when the director Bryan Singer was fired by the studio after being absent from filming; Dexter Fletcher (Eddie the Eagle) was hired to finish the project.
If You Need Convincing: Set photos indicate Malek is a dead ringer for Mercury, and this could be the role of a lifetime for him.
---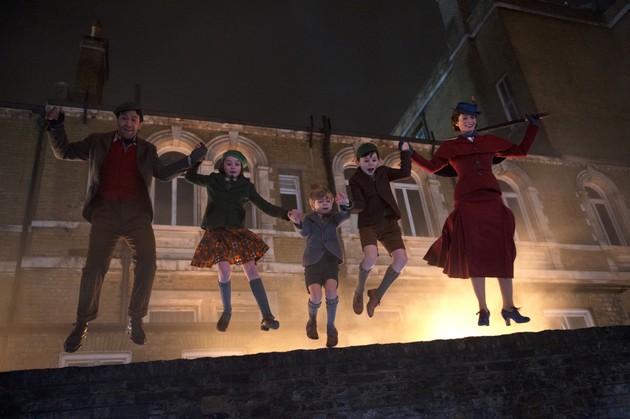 Mary Poppins Returns (Christmas)
What It Is: A sequel, of sorts, to the seminal 1964 classic Disney film, directed by Rob Marshall (Chicago, Into the Woods). Emily Blunt has taken the lead role, and perhaps even more interestingly, Lin-Manuel Miranda is on board as Jack, a lamplighter who will fill the role of the beloved chimney sweep Bert.
If You Need Convincing: Don't worry, Dick Van Dyke is coming back too (for a cameo role, apparently). Disney still hasn't found the film it won't make a sequel to.