The Deeper Significance of Bryan Singer's Firing
With the director's dismissal from the Queen biopic Bohemian Rhapsody, it appears that what movie studios see as acceptable behavior is starting to change.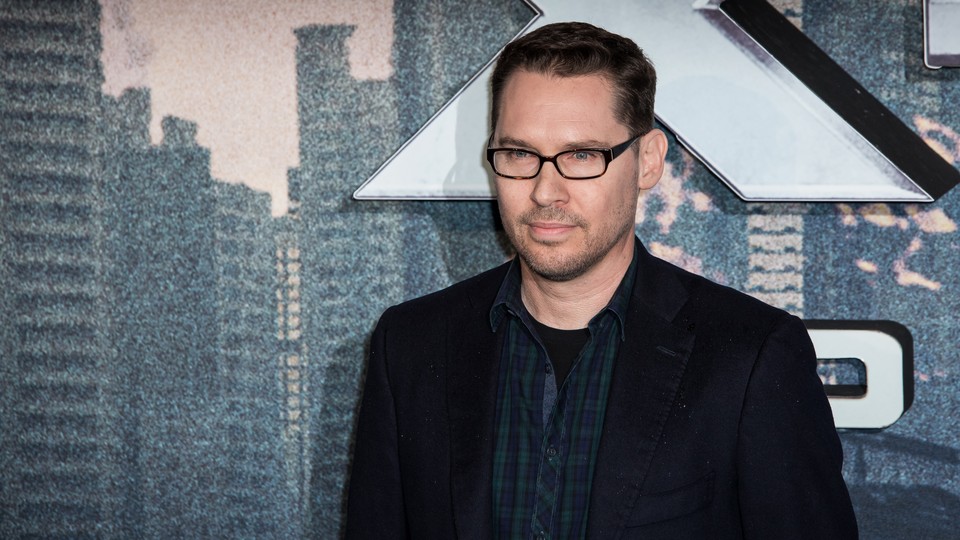 Bryan Singer—a director with credits like X-Men, The Usual Suspects, and Superman Returns—was fired Monday from the upcoming Fox film Bohemian Rhapsody. He was dismissed from the biopic about the Queen singer Freddie Mercury (starring Mr. Robot's Rami Malek) after he stopped reporting to set a week earlier, which initially prompted the studio to suspend production. But Fox is now looking for a new director to complete filming and oversee postproduction. The firing is the culmination of a long history of alleged unprofessionalism from Singer. Over his 20-year career, he's been the subject of rumors detailing unannounced absences and friction with actors on the sets of multiple movies, as well as sexual-abuse allegations dating back to 1997.
Initial reports don't indicate that Singer's firing had to do with the latter issue. The director said in a statement that he was attempting to care for a parent with "pressing health matters" and that Fox hadn't allowed him to take leave from the project. Fox stated only that Singer was "no longer" working on the movie. The filmmaker's Hollywood career, regardless, may finally have hit a wall. For years, even his reputation for causing production troubles, and the far more disturbing reports of sexual misconduct, haven't been enough to keep him from being hired for high-profile jobs. So it may seem surprising that Singer's failure to show up on set ended up being the reason for his firing. But his dismissal appears to be another sign that studios are slowly starting to change their standards for powerful men, who have been insulated and protected by Hollywood until recently.
Singer's consistent presence atop the industry is a perfect example of Hollywood's "white male privilege problem," as the writer Ira Madison III noted in The Daily Beast. A broader culture of permissiveness has allowed influential men in entertainment to weather almost any scandal and continue to build their careers. There have been 10 X-Men films including Singer's first in 2000; men have directed all of them, with Singer himself helming four and Brett Ratner (a man dogged by multiple accusations of sexual harassment) one. Hollywood has only grown more dependent on these big blockbusters, which are rarely ever directed by women and people of color, in part because studios keep rewarding filmmakers—like Singer—known for erratic workplace behavior or worse.
Twenty years ago, two separate lawsuits alleged that underage male actors were required to strip naked on the set of Singer's 1998 film Apt Pupil for a shower scene; those suits were eventually dismissed for lack of evidence. Other allegations surfaced for Singer weeks before the release of X-Men: Days of Future Past in 2014. A 31-year-old actor named Michael Egan III claimed Singer, and a ring of other Hollywood power players, had groomed, given drugs to, and sexually abused him when he was between the ages of 15 and 17. Singer's attorney called the accusations an "attempted shakedown," and Singer himself called them "completely false." Another similar charge soon followed from an anonymous British actor though that lawsuit was eventually dismissed; Singer's lawyer called the claims "totally untrue."
Egan's suit was withdrawn after he reportedly refused to accept a $100,000 settlement and was dropped by his lawyers (and after Singer's attorneys waged an intense publicity campaign against him). Egan's former attorneys later apologized and paid a seven-figure settlement over Egan's similar lawsuits against Hollywood executives Garth Ancier and David Neuman. Those suits contained comparable charges to the ones Egan made against Singer, and were described as "provably false" by the attorneys, which Singer's lawyers point to as proof of Egan's unreliability as an accuser. Singer survived the scandals, but rumors about them have followed him ever since. When a new wave of revelations about sexual misconduct in the industry began to rock Hollywood this year, some observers wondered if others would come forward with stories about Singer.
In addition to these allegations, Singer is known in Hollywood gossip circles for frequently arriving on set late and actually no-showing at times for Superman Returns and X-Men: Apocalypse, just two of the giant-budget productions he's mounted over the years. He famously fought with Halle Berry while making X2 and reportedly locked horns with Malek on Bohemian Rhapsody, with The Hollywood Reporter writing that the actor had complained to the studio about the director's tardiness and unreliability, and that the two had a heated argument that ended with Singer "throwing an object." Singer denied the claims, saying he and Malek eventually "put those differences behind us."
For all the interest in hiring him, Singer hasn't even been a guarantor of box-office success. The X-Men films always did fairly well (though Apocalypse's $155 million domestic gross, below its $178 million budget, was a relative disappointment). But his Superman Returns wasn't the hit Warner Bros. hoped for at the time given its cost, and a planned sequel was canceled. Another pricy spectacle, Jack the Giant Slayer, was an out-and-out bomb, making $65 million domestically on a $195 million production budget. Some directors like James Cameron or Michael Bay are notorious for their demanding behavior on set, but can almost guarantee a huge financial return for studios based on their past performance. Outside of X-Men, Singer could not.
But late last year, Singer announced he would helm the Mercury biopic, which began shooting this fall. The Hollywood Reporter noted that "Singer had been warned before production began by [two Fox Film executives] that they wouldn't tolerate any unprofessional behavior on his part," and that the Directors Guild of America had been monitoring the set. The studio's warnings suggest they had early concerns about Singer's performance—an issue that could have been avoided by hiring another director from the start. That said, Singer may have been helped by the fact that he's been a producer on almost all his movies, and that his company Bad Hat Harry is headed by respected and well-connected former studio executives. (The production company moved out of its Twentieth Century Fox offices following Singer's dismissal.)
Singer is, of course, far from the only man in Hollywood to have come under public scrutiny for a range of alleged misconduct and continued to get work. Woody Allen still makes a film every year with star-studded casts. Ratner was publicly accused by the actress Olivia Munn of forcing her to watch him masturbate in 2010 (he at first claimed the two had a sexual relationship, but he later said that was a lie). Ratner made the Ben Stiller and Eddie Murphy comedy Tower Heist just the next year. The actor Andy Dick continued to get hired despite repeated accusations of sexual assault. James Toback's pattern of allegedly harassing young actresses was documented as far back as the 1980s, but he directed movies until this year.
For so long, such stories were the norm in Hollywood. Unless an artist was outright imprisoned, there were rarely meaningful repercussions to repeated accusations of misconduct. Singer was dogged by rumors, lawsuits, and tales of on-set drama for years. New reports may emerge in the wake of his firing, but for now at least one studio is drawing a line at simple unprofessionalism. Even that feels significant in an industry that's long been geared to protect the people in charge of it.