The 10 Best Movies of 2017
Top picks from a surprisingly strong year for film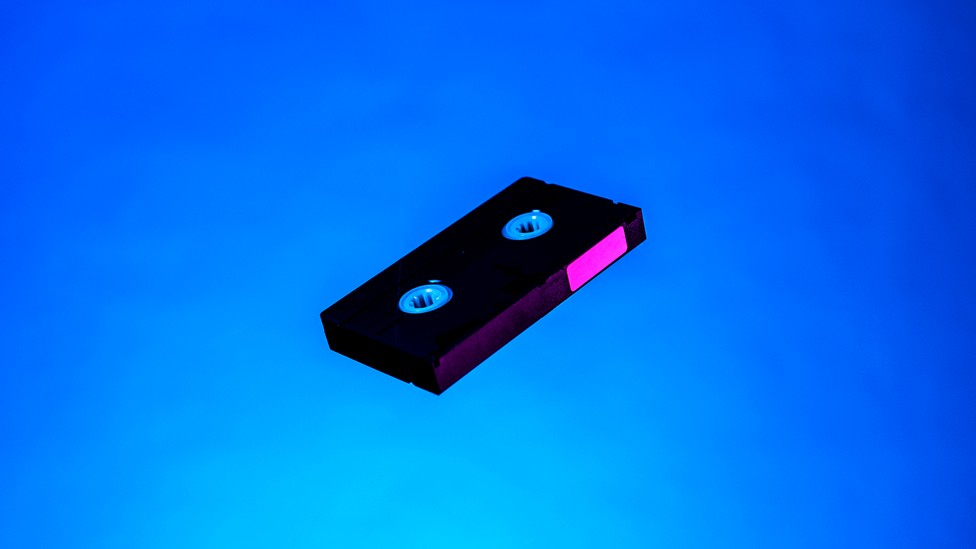 Editor's Note:
Find all of The Atlantic's "Best of 2017" coverage here.
2017 was an excellent year for film, probably the best since 2013. As often seems to be the case—including last year—I wrestled for a while with two contenders for best film of the year before one ultimately emerged as my clear favorite. The bigger surprise, perhaps, is that No. 3 (especially), No. 4, and No. 5 didn't feel as though they were far behind. Unlike many years, when I've included at least one big-budget blockbuster, I didn't this year, in part because there were several that might have been good enough—War for the Planet of the Apes, Wonder Woman, Logan, etc.—but not one that stood out clearly above the rest. As for smaller films, there are two, Lady Bird and Call Me by Your Name, that I liked, but clearly not as much as many other critics. And, as always, there are inevitably movies that I didn't see, in particular some foreign films and documentaries. For a change, I stuck to a top-10 list and, by consequence, allowed myself an unusually large number of honorable mentions. After that, as always, come my more idiosyncratic awards.
1. Get Out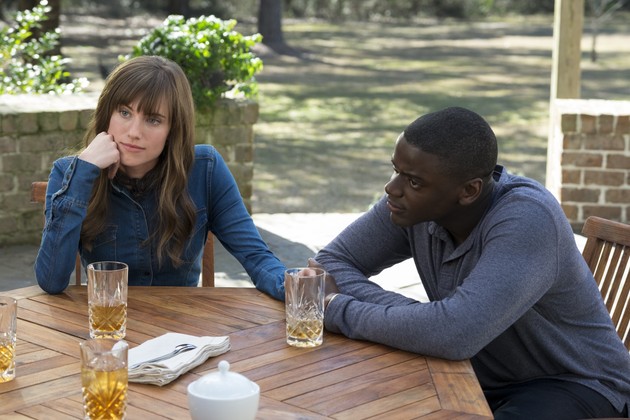 Genre hybrids almost always have moments when the competing elements trip over one another. (The classic case is the action-comedy that devolves into pure, unimaginative action for its finale.) But Jordan Peele's Get Out is a triple hybrid—horror, comedy, social commentary—in which all the elements are in precise alignment from the first frame to the last. Very nearly a perfect movie: If you haven't yet seen it, make it a priority.
2. Dunkirk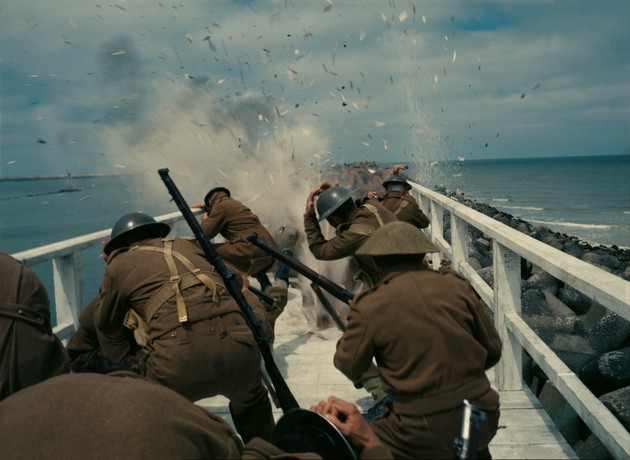 Christopher Nolan's World War II tour de force is visually stunning and narratively inventive. But its greatest innovation may be its recognition that you can squeeze a full-blown war epic into just a bit over an hour and a half, if—as Elmore Leonard famously recommended—you leave out the boring parts.
3. Three Billboards Outside Ebbing, Missouri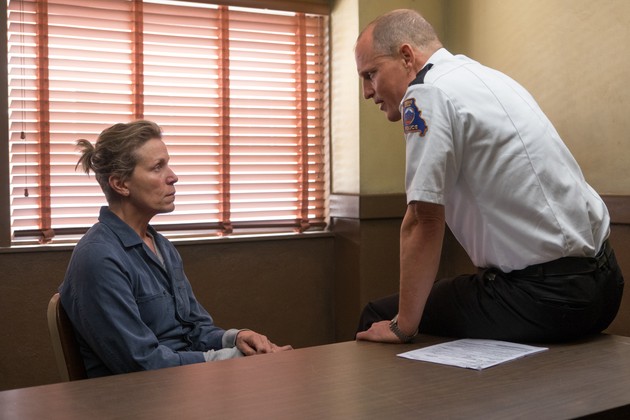 Like many, I was a big fan of playwright Martin McDonagh's feature-film debut, In Bruges. Like fewer, I was also a big fan of his next picture, Seven Psychopaths. But the heart-wrenching black comedy of Three Billboards rises to another level altogether, in no small part thanks to superb performances by Frances McDormand, Woody Harrelson, and Sam Rockwell. There are many years in which this would have topped my list.
4. Blade Runner 2049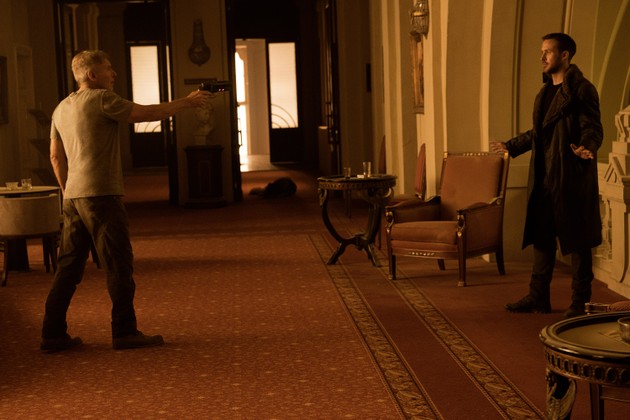 Like its predecessor, this is an astonishingly beautiful film—one of two this year, along with Dunkirk, that truly demands to be watched on a big screen. In every other way, it is better than the original: more probing and sophisticated, and populated by far more interesting performances. (Even Harrison Ford, at 74, is better this time around.) If the legendary cinematographer Roger Deakins, who's been nominated for 13 Oscars without a win, doesn't take the trophy home this year, the Academy may want to shut down the category altogether.
5. The Shape of Water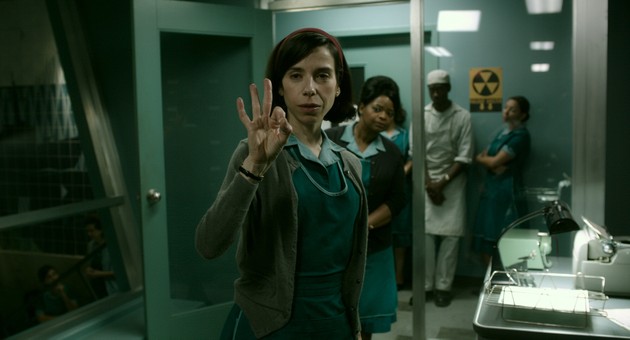 Lovely, weird, romantic, violent, sentimental—this is a film that only Guillermo del Toro could have made. While not up to the level of his masterpiece, Pan's Labyrinth, it was clearly engineered to be more accessible to an American audience. Alas, it is evidently still not accessible enough, having cleared barely $4 million in the box office to date. This is a case where I fear it's the filmgoers, not the film, who bear the blame.
6. Coco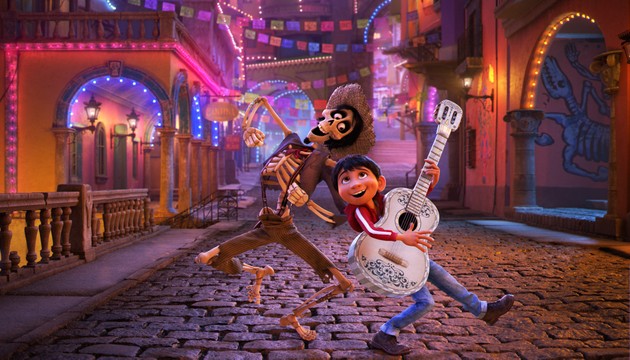 Few people have been harder on Pixar than I have for its notable decline since the studio's acquisition by Disney. So I am particularly delighted to say that Coco is not only a return to earlier form, but possibly the best-looking movie Pixar has ever produced—and the best overall (yes, even better than Inside Out) since Toy Story 3.
7. mother!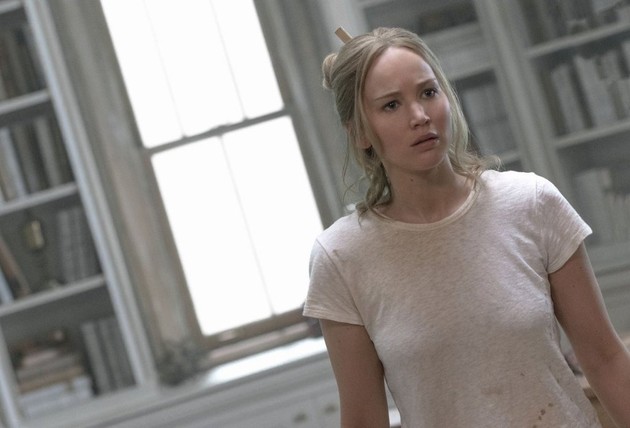 Many, many people hated this film—a fact that more than a few have shared with me personally—and it is not remotely hard to understand why. But I enjoyed it enormously for its craftsmanship, its devout commitment to its animating metaphor, and its unsparingly dark wit. It doesn't hurt that Jennifer Lawrence has never been better.
8. The Florida Project
An utter delight. Sean Baker's direction is wonderfully unobtrusive, Willem Dafoe is as good as he's ever been, and Brooklynn Prince delivers one of the best child performances I've ever seen. I wish this film were getting one quarter the critical love of Lady Bird and Call Me by Your Name.
9. Phantom Thread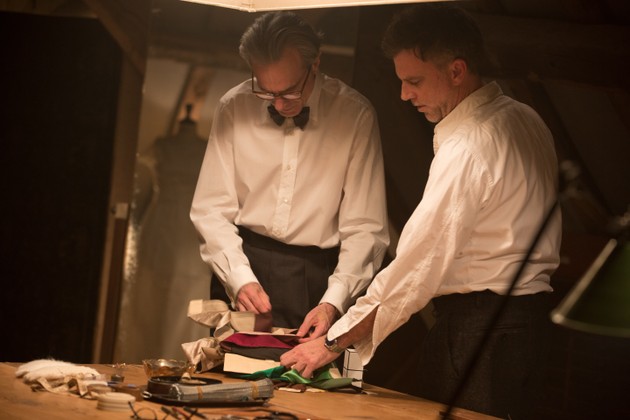 Not quite the masterpiece one might have hoped for from Paul Thomas Anderson and Daniel Day-Lewis, in what the latter has claimed will be his final film performance. (Color me skeptical. Remember Steven Soderbergh?) Yet nonetheless an understated, elegant film that veers into fascinating territory in its final act.
10. The Post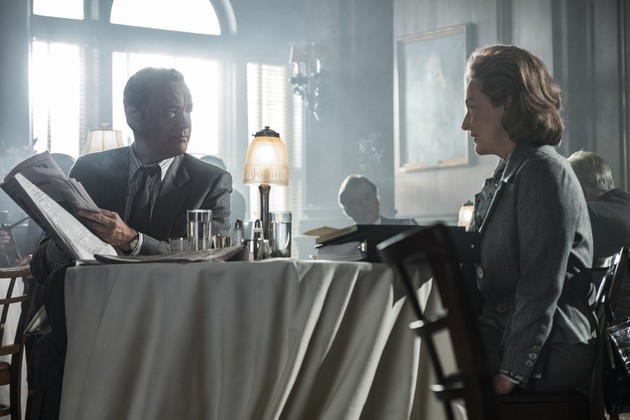 The epitome (in a good way) of a big-but-conventional, awards-season Hollywood movie. Steven Spielberg keeps his Spielbergian uplift largely in check and the cast—in particular the supporting players—is terrific. Moreover, this is the rare movie about journalism that has even a remote comprehension of how journalism actually works. It's not in the elevated realm of Spotlight, The Insider, and All the President's Men, but it's solidly situated in the tier just below.
Honorable Mentions:
Baby Driver; Battle of the Sexes; The Big Sick; Call Me by Your Name; Darkest Hour; The Disaster Artist; Hostiles; I, Tonya; Jane; Lady Bird; Logan; Logan Lucky; Spider-Man: Homecoming; Split; The Square; T2 Trainspotting; Thor: Ragnarok; Victoria & Abdul; War for the Planet of the Apes; Wind River; Wonder Woman
And the rest …
Most Unexpectedly Excellent Sequel: T2 Trainspotting
Most Unsurprisingly Awful Sequel: Fifty Shades Darker
Clearest Sign the McConaissance Is Over: The Dark Tower
Runner-up: Gold
Best Intra–DC Comics Diss: "What am I gonna do? Get a bunch of criminals together to fight the criminals? That's a stupid idea."The Lego Batman Movie
Worst Political Timing: The Great Wall
Best Red Socks: "Hedwig," Split
Best Sandwich With Paprika in It: "Patricia," Split
The Aaron Taylor-Johnson Award for Repeated Failure to Become an Actual Movie Star: Charlie Hunnam (The Lost City of Z; King Arthur: Legend of the Sword)
The Sienna Miller Award for Perpetual Widowhood: Sienna Miller (The Lost City of Z)
The "Tony Soprano in Holsten's Ice Cream Parlor" Award for Most Ominous Door Chime: mother!
Funniest Stone-Man: Thor: Ragnarok
Sexiest Fish-Man: The Shape of Water
Best Sunglasses: Mary J. Blige, Mudbound
Worst Mustache: Kenneth Branagh, Murder on the Orient Express
Best Letter Writer: Woody Harrelson, Three Billboards Outside Ebbing, Missouri
Best Purple Everything: The Florida Project
Most Successful Mushroom Recipe: Phantom Thread
Most Unnecessary Use of Insect Footage: Jane
The "We're So, So Happy to See Those Cliffs" Award: Dunkirk
The "Yeah, but Cliffs Can Be Dangerous" Award: My Cousin Rachel
Best Use of a Song in a Superhero Movie (Three-Way Tie): "Mr. Blue Sky," Guardians of the Galaxy Vol. 2; "Blitzkrieg Bop," Spider-Man: Homecoming; "Immigrant Song," Thor: Ragnarok
Worst Use of a Song in a Superhero Movie: "Come Together," Justice League
Greatest Disappointment of the Year: Detroit
Runners-Up: The Killing of a Sacred Deer, Downsizing
Naughtiest Mode of Personal Surveillance: Kingsman: The Golden Circle
Best Rowdy, Anti-Catholic Glaswegians: T2 Trainspotting
Most Forgettable Movie: Unforgettable
Best Backward-Looking Postscript: "Mr. Glass," Split
Worst Forward-Looking Postscript: Watergate, The Post
The Modesty Blaise Award for Kicking Serious Ass: Charlize Theron, Atomic Blonde
Best Joke About the Word Begets: Peter Dinklage, Three Billboards Outside Ebbing, Missouri
Best Joke About the Eight Kinds of American F**k: Hong Chau, Downsizing
Most Valiant Chimp: Caesar (Andy Serkis), War for the Planet of the Apes
Most Heartbreaking Chimp: Flint, Jane
Best Wheel Man: Baby (Ansel Elgort), Baby Driver
Best "Guy in the Chair": Ned (Jacob Batalon), Spider-Man: Homecoming
Biggest Prehistoric Water Buffalo: Kong: Skull Island
Cutest Extraterrestrial Puffin: Star Wars: The Last Jedi
Movie Dialogue I Most Want to Be True in the Real World: "This is where the tale ends!" Javier Bardem, Pirates of the Caribbean: Dead Men Tell No Tales
Movie Dialogue I Least Want to Be True in the Real World: "I decide when I'm done!" Lightning McQueen, Cars 3
Best Historical Reference to Jell-O: Victoria & Abdul
Runner-Up: The Shape of Water
The Bad-mouthing London Award: Wonder Woman
The Bad-mouthing Baltimore Award: The Shape of Water
The Bad-mouthing Sacramento Award: Lady Bird
The Magnolia Award for Best Use of Three Dog Night's "One": The Lego Batman Movie
The Nine Award for Finest Cast Put to Least Productive Use: Murder on the Orient Express
The "I Might Not Have Taken the Role If I'd Known How the Story Ended" Award: Laz Alonso as a young John Conyers, Detroit
Most Idiotic Retelling of Arthurian Legend (Tie): King Arthur: Legend of the Sword; Transformers: The Last Knight
Best Helicopter Dogfight: Kong: Skull Island
Most Disappointingly Non-Fatal Helicopter Crash: Fifty Shades Darker
The Her Award for Virtual Girlfriend: Ana de Armas, Blade Runner 2049
The Her Award for High-Waisted Pants: Marisa Tomei, Spider-Man: Homecoming
Best "Logan" Movie: Logan
Runner-Up: Logan Lucky
Best Outburst in a Comedy Club: Holly Hunter, The Big Sick
Best Audition for A Streetcar Named Desire: James Franco, The Disaster Artist
Least Surprising Resurrection: Superman, Justice League
Nastiest Clown: Pennywise, It
Meanest Publicist: Kristen Wiig, mother!
Most Evil Climate: Wyoming, Wind River
Runner-Up: Norway, The Snowman
Worst Overuse of Colons in Movie Titles (30-Way Tie): Every single extant cinematic franchise
Best Use of Christian Bale: Hostiles
Worst Use of Matt Damon: Downsizing
Movie That Should Have Had an Invisible Jet but Didn't: Wonder Woman
Movie That Didn't Need One but Had It Anyway: Spider-Man: Homecoming
Best Movie Featuring a C-123 Cargo Plane That Was Shot Down Over Nicaragua During Iran-Contra, Then Transported to Costa Rica and Converted Into a Restaurant Where My Family Ate Dinner Last Spring: American Made
Best Performance by Someone Under 10: Brooklynn Prince, The Florida Project
Runner-up: Baby Groot, Guardians of the Galaxy Vol. 2
The Mr. Show Award for People Who Shouldn't Ever Be Trusted in a Newsroom (Tie): Bob Odenkirk, The Post; David Cross, The Post