33 Great Songs of 2017
Cuts from LCD Soundsystem, Jay-Z, and more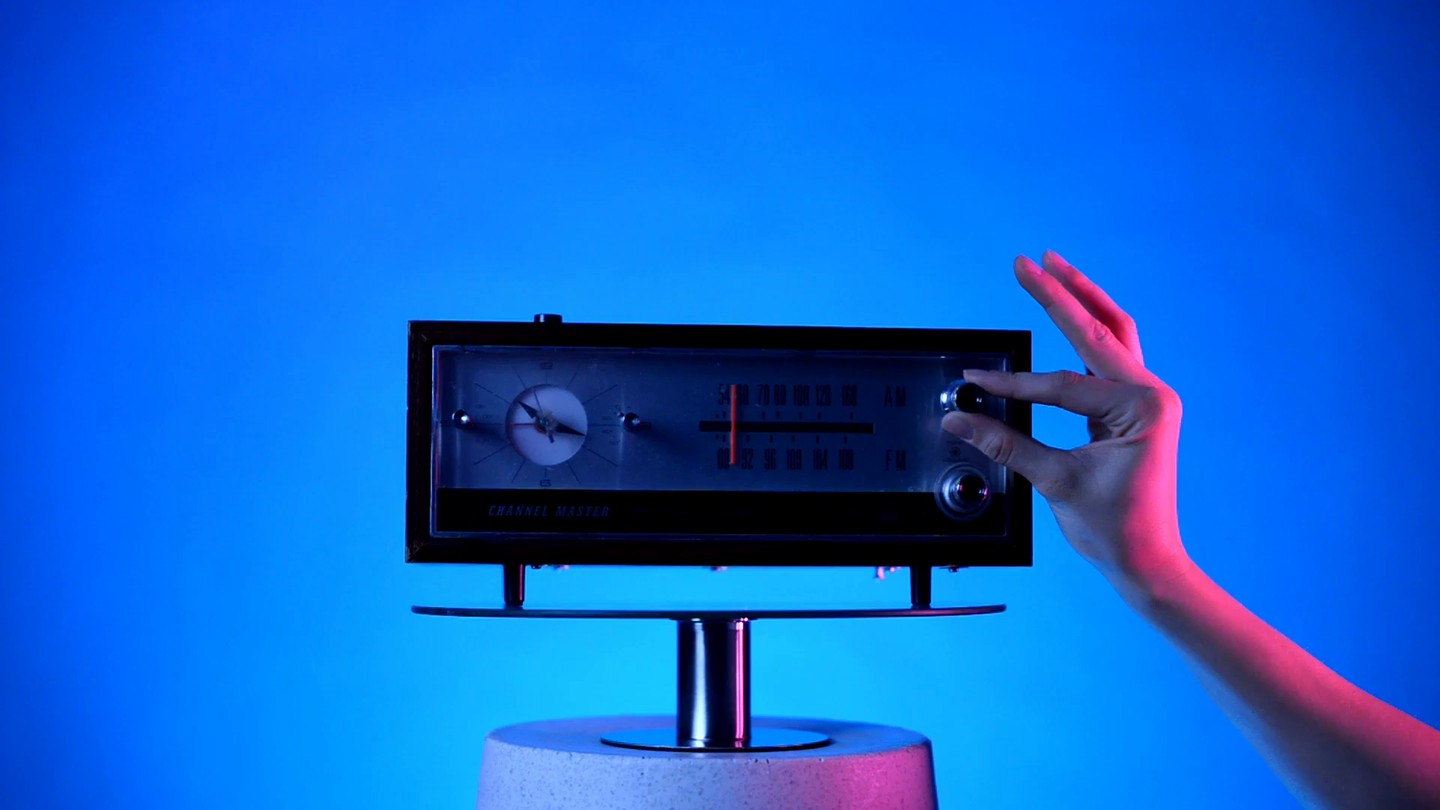 Editor's Note:
Find all of The Atlantic's "Best of 2017" coverage here.
Here's a wildly incomplete and personal list of pop, rock, hip-hop, and electronic songs I became fascinated by this year, ordered only alphabetically. A Spotify playlist of the songs is here, and my best albums of 2017 are here.
---
"8 Ball," Waxahatchee
Close in the ear, strumming with unnerving precision, Katie Crutchfield plots her escape from some suffocating relationship: "I'll breathe / I don't care who sees."
---
"Awful Things," Lil Peep ft. Lil Tracy
Childlike melodies, serrated punk wailing, and tense trap production could all still make for the next phase of pop music, but Peep's brooding charisma was a big part of that sound's irresistibility this year.
---
"The Background World," Nine Inch Nails
Five minutes in, after the hissed-disco main event has ended, you'll catch on to the extravagant conceptual trick being played—and yet for some reason may not hit stop as things fall apart though the 11:44 mark.
---
"Blood on Me," Sampha
Amid the gingerly conveyed emotions on this velvety singer's debut album, there's this tense, catchy anthem of paranoia that morphs into what would be a great Radiohead song.
---
"Bodak Yellow," Cardi B
It's rap's devilishly fun "These Boots Are Made for Walkin'," with a woman asserting dominance—over enemies, and over the American dream—using six-inch spikes as her weapon.
---
"Butterfly Prowler," Clark
Over techno's familiar jump-roping rhythm and train-tunnel whooshes, a tricky little note pattern flits with the jerky grace and menace implied by the title.
---
"Carin at the Liquor Store," The National
No song about being such a sadsack that it destroys your marriage should sound this uplifting, or funny: "I was walking around like I was the one who found dead John Cheever."
---
"Chanel," Frank Ocean
In yet another super-smooth assault on convention, Ocean laces together brags about men and money while the underlying music acts as if he's singing a lullaby.
---
"Change Yr Mind," LCD Soundsystem
As the band makes like a grinding stone, revving up then sparking and spitting, James Murphy grants all burnouts—himself included—permission to take the second chance they covet.
---
"Expect the Bayonet," Sheer Mag
Wistful-sounding and militant at once, these AM-rock revivalists threaten that voter suppression will be the cause that inflames the next generation of street-fighting men and women.
---
Freestyle, Black Thought on Hot 97
Whether you want to dissect it on graph paper or let it simply absorb through the ear, there's not a boring measure in 10 minutes of The Roots's rapper riffing like, as he puts it all too humbly, "pre-Kardashian Kanye."
---
"Groupie Love," Lana Del Rey ft. A$AP Rocky
Del Rey's tale of bliss in romantic servitude takes recent production trends to a drowsy, dramatic extreme, and when the chorus hits it's like being inverted in a gravity chair.
---
"Keep Your Name," Dirty Projectors
Dave Longstreth renders a passive-aggressive breakup letter as a luminous three-act play, and the outrageous vocal effects and wonky rapping signal it's perfectly fine to hate the protagonist.
---
"I'm So Groovy," Future
Among a handful of 2017 Future cuts in which the delicate serenity of the music—here, featuring toybox chimes and a mantra-like flow—subverts and improves the callous lyrics.
---
"In Chains," The War on Drugs
A piano part on loan from Enya meets an aerobic rock rhythm section and suddenly everyone has a tear in their eye and a bead of sweat on their foreheads.
---
"LMK," Kelela
"It ain't that deep, either way," Kelela coos, but the churning bass and zipping machine sounds enveloping her suggest that the hookup she seeks will be plenty substantive.
---
"Long Lonely Road," Valerie June
With all the effortless grace of a traditional folk refrain, June pays stark tribute to the effort that simply being alive requires.
---
"Motorcycle," Colter Wall
A deceptively chipper country ramble in which Wall's classic-yet-skewed baritone throws morbid irony onto the touchstones of motorcycles and hard drinking.
---
"Neighbors," Grizzly Bear
A deeply sad, queasily beautiful prog-folk journey that charts the way intimacy can curdle into unfamiliarity.
---
"On Hold," The XX
The great whispering-across-the-arena anthem that indie's premiere pillow talkers have always threatened to make, in which heartbreak is absorbed by dance-floor ruckus.
---
"Pa'lante," Hurray for the Riff Raff
Alynda Lee Segarra reworks the "A Day in the Life" structural concept into a protest epic, with workaday complacency giving way to a rebel yell: Forward!
---
"Play Money," The New Pornographers
Using jolting sirens, choral-singing complexity, and tick-tock percussion, the New Pornographers announce a tricky new recipe to achieve a familiar sugar high.
---
"The Rat," Blanck Mass
"The Tell-Tale Heart" rendered as a brutal electronic epic, useful when summoning the strength to pick up something heavy or power through the morning's headlines.
---
"Sacrifices," Drake ft. 2 Chainz and Young Thug
Drake makes able use of a wintry piano line and hypnotic rhyme pattern, but it's the way his guest stars dress those elements in growls, yowls, and word games that's worth obsessing over.
---
"Slip Away," Perfume Genius
As lithe and honeyed as Mike Hadreas's voice is, he appears to have raided from heavy metal to achieve a shocking new scale for his intensely felt pop.
---
"The Story of O.J.," Jay-Z
With perhaps the greatest use of "okay" in pop history, Jay-Z injects humor and sad empathy into his sharp, bleak lecture about race and capitalism.
---
"Thirty," The Weather Station
Tamara Lindeman has both Joni Mitchell's vocal manner and clarity of perception—and clarity is, as it turns out, the subject of this rambling paean to humble, unflashy happiness.
---
"This Is Why We Can't Have Nice Things," Taylor Swift
The most joyfully snotty, taste-defiling shout-along in Swift's recent—and oddly timely—barrage of joyfully snotty, taste-defiling shout-alongs.
---
"T-Shirt," Migos
Migos's wobbly way with words and skewed sense of timing become all the more addictive when yoked to a stiff beat; those who remain uncharmed are just "mocking birds mocking."
---
"The Way Life Goes," Lil Uzi Vert
One of hip-hop's most distinctive new raspers lifts from a little-heard indie song for a chewy chorus that explains what's to love about the controversial rising genre of "emorap."
---
"We Slipped," Royal Thunder
A chameleonic hard-rock band flirts with pop sunniness—then fully dives in for a finale in which piano overtakes guitar and coos overtake yells.
---
"XXX," Kendrick Lamar ft. U2
The song seems to melt and bubble as Lamar torches his sainted image, answering a friend's plea for Christ-like solace with violent rage at America's sins.
---
"Young Dumb & Broke," Khalid
A generational anthem that doesn't overinsist on its importance, trusting that Khalid's distinctive voice will elevate the title phrase from insult to affirmation.