Why Movie-Ticket Surge Pricing Is a Bad Idea
Charging audiences more to see popular films won't halt sliding theater revenues. But Regal Cinemas is trying anyway.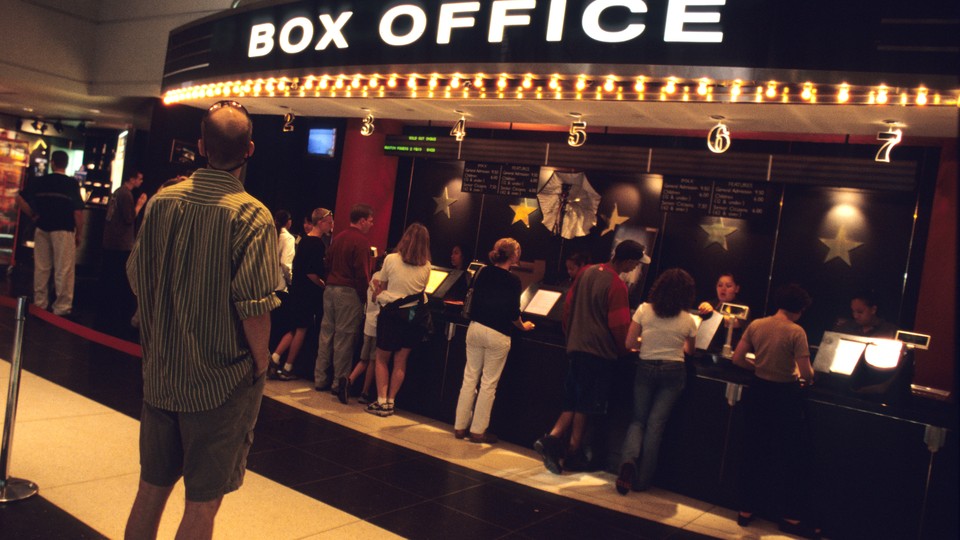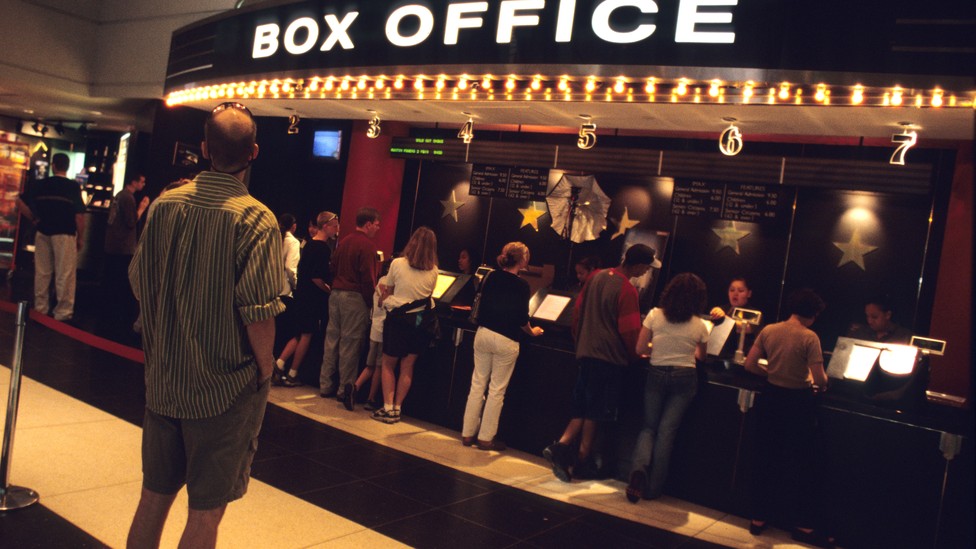 As movie-ticket sales continue to decline, theater chains are trying to find new ways to sell the cinema experience. AMC Theatres has been adding reserved seating at locations nationwide, with some screens offering a "prime" option with fancy leather recliners. The Alamo Drafthouse is expanding across the country with a model based on food and drink service, one that other smaller indie theaters are starting to embrace as well. But Regal Cinemas, which belongs to the second-largest theater chain in the country, is going for yet another approach: surge pricing.
Under an "alternative pricing model" the company will pilot in several markets in 2018, Regal will charge more for tickets to movies people want to see, and less for under-attended flops. It's a dynamic approach that calls to mind the airline industry, live theater, or apps like Uber. The thinking goes—especially in smaller markets where viewers don't have other multiplex options—that customers will feel compelled to pay more to see a Marvel movie or Star Wars, the kind of experience audiences still flock to the theater for. Essentially, popular films will be held hostage to prop up declining profits.
"Changes to the historical pricing structure have often been discussed but rarely tested in our industry, and we're excited to learn even more about how pricing changes impact customer behavior," said Amy Miles, the CEO of Regal Entertainment, in a statement. "This test could be the first step toward a pricing model that drives incremental revenue in peak periods and incremental attendance in non-peak periods." Though she did not specify where the tiered pricing would be tested, Miles claimed it would be a "compelling value proposition for consumers."
That seems like a stretch. Chains like AMC seem at least dimly aware of the changes underway in the theater industry and are trying to address them by making the (already costly) moviegoing experience more comfortable and fun. By inflating ticket prices based on demand, Regal is acting like it holds a monopoly on access to cinema. But unlike the airline industry, or a particularly popular Broadway show like Hamilton that can't be seen anywhere else, Regal theaters aren't that hard to avoid. There might be a couple of films a year (like a new Star Wars entry) that people will clamor to see. But other than that, surging ticket costs is a great way to compel customers to stay at home.
The average movie-ticket price in the U.S. is $8.95, according to the National Association of Theatre Owners. That's a cost that theaters have found plenty of ways to bump even higher, for example via special presentations in 70-millimeter and IMAX fees. And, of course, so much of a theater's profit comes from selling snacks and concessions. But after a dismal 2017 that has seen many major franchise entries under-perform at the box office, stock prices have dived (shares in Regal have fallen 21 percent this year).
Even worse, overall box-office revenues may actually decline this year, barring a spectacular November and December for the movie industry. While ticket sales have been falling for a long time, theater revenues have been up since 2014 because of various forms of upcharging. This year, they're way down—12 percent for Regal specifically, which may have spurred the company's plan of action. But there's a reason that ticket pricing is standardized in the U.S. Exhibitors (theater companies) and distributors (movie studios) have a careful relationship that's geared toward encouraging people to go to their local multiplexes rather than give their money to competitors like Netflix and Amazon. Regal's approach could upset that.
Or it could just be an indicator of something that's becoming increasingly apparent about the theater business—that the chain multiplex, which arose during the dawn of the blockbuster in the 1970s, has become an outdated model, one originally designed around accessibility and variety rather than providing genuinely pleasant accommodations. Now, at-home streaming services can't be beat for ease or comfort, so the best thing theaters can offer now is a full-service cinematic experience like the Alamo does, not surge pricing.
But there's little evidence that big chains themselves are willing to innovate. The recent incursion of MoviePass, a $10-a-month subscription service that lets people see a film a day for free, is a perfect example of forces outside the industry trying to fill the gap. MoviePass covers the cost of each ticket "bought" by its subscribers, so companies like AMC and Regal lose no money in the process. Its attractive price point has drawn in 600,000 subscribers, which could help boost theater attendance. Nonetheless, AMC has said it is looking at legal options to block MoviePass, calling it "shaky and unsustainable," and Regal has announced a "wait and see" approach to the company.
It would be one thing if theater chains had their own answer to declining revenues (MoviePass's path to profitability revolves around the user data it gathers from its subscribers). But charging people an extra few dollars to see Star Wars isn't going to do anything except anger customers. For years, theaters have grabbed at every quick fix and visual gimmick available to shore up revenues, from 3-D glasses to the absurd rollercoaster-esque spectacle of "4DX," and profits are still falling. Arbitrarily raising prices for no extra perks will prove even less popular.