What Would Martin Do?
Nic Stone's novel—about a teen who writes letters to Dr. King—joins Angie Thomas's The Hate U Give amid a growing body of YA books exploring racial injustice and police brutality.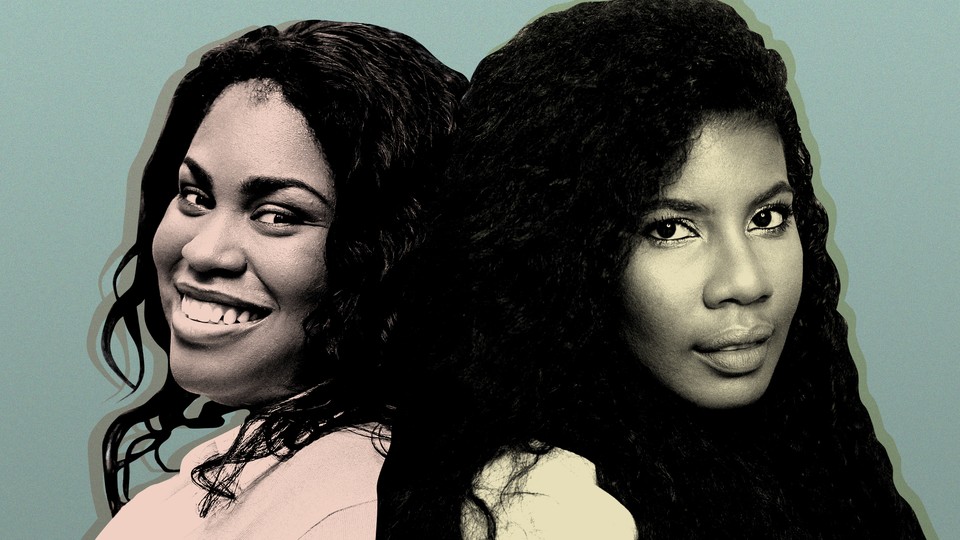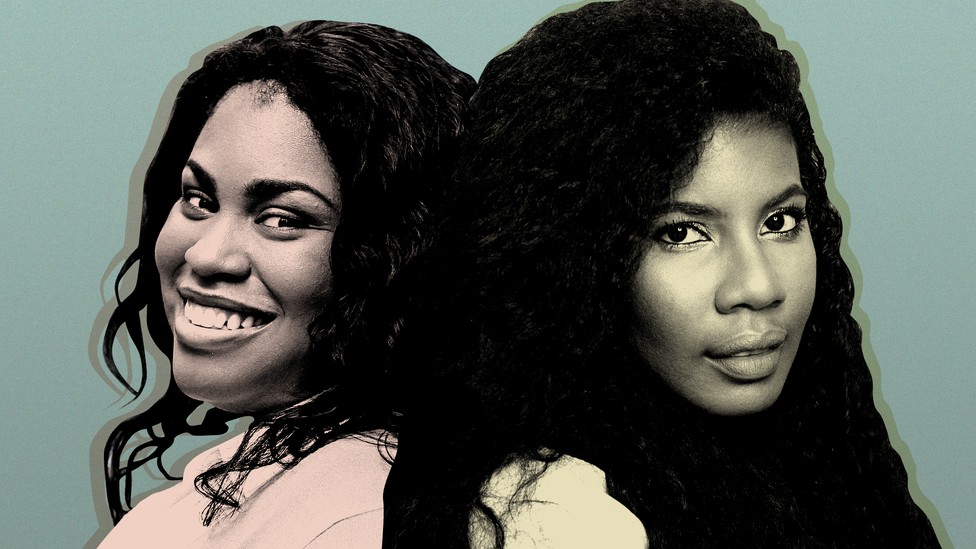 "Be respectful; keep the anger in check; make sure the police can see your hands."
It's a checklist that many black parents impart to their sons long before these teenagers know they'll need the advice. The limitations of this counsel become painfully apparent early in Nic Stone's timely debut novel, Dear Martin. Doing all his mother told him doesn't keep 17-year-old Justyce McAllister from being thrown to the ground and restrained in too-tight handcuffs by an overly aggressive white police officer. He is trying to help his drunk ex-girlfriend home from a party the summer before his senior year.
Justyce—a star scholarship student at the mostly white Braselton Preparatory Academy in Atlanta, who dreams of attending Yale the following year—doesn't say much after the incident. Instead, he begins a series of letters to Dr. Martin Luther King Jr., hoping that emulating the civil-rights leader will help him navigate the problems he sees around him. It's from these letters that the novel derives its title. "I thought if I made sure to be an upstanding member of society, I'd be exempt from the stuff THOSE black guys deal with," he writes the next day, describing a "thuggish" teenager who was killed by a police officer earlier in the summer. Justyce is grappling with the recognition that his achievements don't separate him from the burdens of racism as much as he'd thought they would. "Really hard to swallow that I was wrong," he continues.
Dear Martin belongs to a growing body of young-adult literature exploring racial injustice and police brutality from a teen perspective. 2015's All American Boys by Jason Reynolds and Brendan Kiely followed a black high-school student beaten by a cop who mistakes him for a shoplifter. Jay Coles's Tyler Johnson Was Here, about a boy whose twin brother is a victim of police brutality, will be published in the spring. Jewell Parker Rhodes's forthcoming Ghost Boys tells the story of the ghost of a black boy who meets the spirit of Emmett Till after he is killed by law enforcement and enters the afterlife.
The most well-known example, and perhaps the most relevant to Dear Martin, is Angie Thomas's bestselling The Hate U Give, which was longlisted for a National Book Award this year. Thomas's 16-year-old narrator, Starr, is the sole witness to a police shooting that kills her friend, and struggles to defend him as her world becomes increasingly chaotic leading up to her grand-jury testimony. Coming out of the crucible of the past few years—during which young people have been integral to pushing conversations about the unjustified killings of black men to the forefront—the novels capture the many ways that teens of color cope with prejudice, whether through activism or personal accountability or protest.
These authors weave examinations of race, class, and social justice into their stories of adolescence, and their characters are often left questioning everything they know. Dear Martin, for instance, features many of the hallmarks of high-school drama: fragmented cliques, awkward crushes, and shifting friendships. But from the first chapter, Stone, who worked in teen mentoring before writing the novel, sets her focus on graver concerns. A simple question—What would Martin do if he were alive?—guides the novel's protagonist throughout his senior year, as he encounters everything from his white classmates' racism (down to one guy dressing up as a Klansman for Halloween) to police profiling. And while Justyce is drawn to King's teachings of resilience and nonviolence, he is put increasingly on edge as he observes the failures of the world around him.
The 10 first-person letters that are scattered throughout the book are a brief but penetrating look at the mind of a black teenage boy coping with feelings of defeat and isolation. Often, conversations about social injustice concentrate on its fatal consequences—and Justyce's realization that his experience with the police could have gone even more awry resonates on that level. But Justyce's letters to King also show a black teen grasping how little society values him in ways that are subtler and harder to detect. Being inside his head is like recognizing in real-time that teenage awkwardness is far from the only thing that a 17-year-old black student has to overcome.
The question of when and how to speak up for yourself or let things go recurs throughout Dear Martin. Justyce, for instance, is the captain of the school's debate team, where his white classmates litigate the relevance of race in front of him. "America's a pretty colorblind place," one student claims, only to seemingly imply in the next breath that Justyce got into Yale because of affirmative action. Justyce is irritated by how reductive some of the arguments are, but he doesn't say much. Elsewhere, too, Stone complicates the notion of the moral high ground: Was it wrong for Justyce to punch his fellow classmate for using the n-word? Was it a sign of restraint when he didn't confront the student wearing the Klansman costume?
Those considerations become all the more fraught in a law-enforcement context. Stone began writing Dear Martin after the death of Jordan Davis, a 17-year-old who was fatally shot in 2012 when a Florida man fired several rounds into a car of teenagers during a dispute over loud rap music. This plays out in almost exactly the same way in her book, when an off-duty police officer pulls up next to Justyce and his friend Manny at a traffic light, starting an argument over the volume of their music that quickly escalates. The tragic end to that encounter (Manny is fatally shot and Justyce is wounded) and the aftermath (the press latches onto a "thug" narrative for Manny, the cop is not convicted of the felony murder charge) reads all too familiarly. Again, Justyce is reminded that both teens' efforts to "do right" don't, ultimately, shield them.
Recent headlines also echo through Thomas's The Hate U Give, which was influenced by the fatal shooting of Oscar Grant, 22, by a police officer in Oakland in 2009. But the book's protagonist, Starr, shares broader similarities to Justyce, too. For both, the emotional labor of code switching between their "two worlds"—the elite schools where they're surrounded by privilege and the mostly black neighborhoods where they grew up—looms large in their lives. They also witness friends being killed by the police; the media frames their deceased friends irresponsibly; people in their whiter world refuse to acknowledge racism; they hide white significant others from their parents; and they find it difficult to resist the pull toward the neighborhoods they've tried to escape.
The two titles also encompass how different historical ideals about responding to racism and violence—activism, respectability, gang affiliation—remain relevant to the choices youth of color can make. In The Hate U Give, having to testify at a grand-jury trial leads Starr to protest, though it's not the first she's learned of alternative modes of activism. Long before she's swept up in demonstrations, her father "Big Mav," a former gang member, diligently taught Starr and her siblings about the Black Panthers. As Starr gets more vocal, she becomes less interested in maintaining the appearance of neat boundaries between her two lives. In Dear Martin, meanwhile, Justyce struggles with the respectability politics that his idol sometimes embodied. "In that moment when I thought I was dying, it hit me: Despite how good of a dude Martin was, they still killed him," Justyce says to a teacher, reflecting on the shooting.
Dear Martin effectively dismantles the idea that any amount of personal success can shield someone from racism; what the novel fails to do, by focusing on Justyce's elite education and bright future, is engage how King's lessons hold up for people without those opportunities or motivation. An encounter Justyce has with Manny's cousin Quan—whom he visits in prison, seeking an alternative salve to his letters—muddies the idealism that has carried him through most of the novel. At first, Justyce's judgment is palpable. "Where I come from, resistance is existence, homie," Quan says. But, when Justyce tells him he doesn't buy it, Quan brings Justyce's superiority complex to heel once again. "Last I checked, your way got you capped and Manny killed." By positioning Quan's choices as antithetical to Justyce's, the scene suggests that the characters striving for goodness (even if that effort is futile) are the ones most deserving of the reader's compassion.
Stone doesn't wrap up Justyce's trajectory neatly. He makes it to Yale, but in the final letter to Martin written from his college dorm room, he admits his discomfort with his new Ivy-League setting, and says he can't really remember what the letters were supposed to achieve in the first place. While Stone describes herself as "brazenly optimistic," the thought experiment in Dear Martin nonetheless acknowledges that the challenges of race are unending, and that how you deal with them depends a lot on who you are at the time.
During waves of national outrage over the deaths of unarmed black men, many people have reflexively asked, What would Dr. King do if he were alive today? To Stone or her character Justyce, it might be more relevant to ask if he'd think the same way that he did in the '60s. The Black Lives Matter movement, which began partly in response to police brutality, is often compared to the civil-rights era. Even then, there was some friction among leaders who had different ideologies about the road to overcoming racism. At the same time that many young people are turning to different forms of activism to find their voices, authors of color are proving that there is an appetite for stories that elevate voices that are often systemically ignored. Nearly 50 years after King's assassination, these novels force readers to grapple with the evolution of the struggle for civil rights, and collectively seem to question whether there ever was—or is—a single "right" way to attain equality at all.