Murder on the Orient Express Is a Ride Worth Skipping
The director (and star) Kenneth Branagh's remake looks great but feels utterly unnecessary.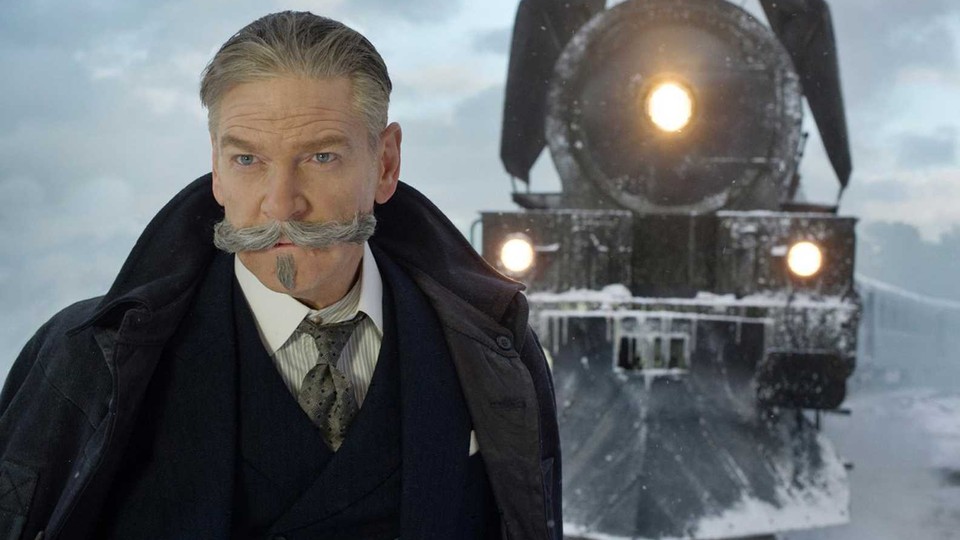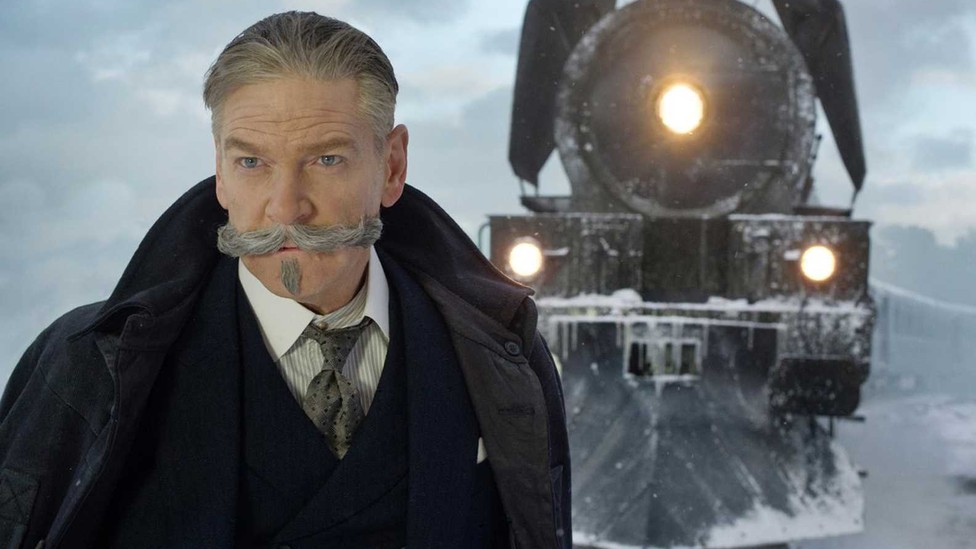 In cinema, as elsewhere, there can be too much of a good thing. Quick: Do you remember the film several years back that starred Judi Dench, Penélope Cruz, Daniel Day-Lewis, Marion Cotillard, and Nicole Kidman, among others? If you recall that it was Nine, the director Rob Marshall's musical follow-up to his Academy Award–winning Chicago, well good on you. I can scarcely summon any memory of the film myself.
The director Kenneth Branagh's remake of Murder on the Orient Express labors under the same delusion that cinematic quality is arithmetical: Dench and Cruz are both here again, as are Branagh himself, Michelle Pfeiffer, Johnny Depp, Daisy Ridley, Josh Gad, Derek Jacobi, and God knows how many others who are currently skipping my mind. If movies truly were math, this would be a masterpiece.
But they aren't, and it's not. Branagh's retelling of the classic Agatha Christie tale is visually sumptuous yet otherwise inert, a series of what are essentially cameos by performers far too gifted to waste their time like this. There should be a law against casting Judi Dench in a film and then giving her virtually nothing to do.
The plot is familiar, even to those who have neither read the novel nor seen Sidney Lumet's famous 1974 adaptation starring Albert Finney: The year is 1935, and 13 apparent strangers are sharing a carriage on a train from Istanbul to Calais. One of them is murdered in his cabin with a dozen stab wounds, and the rest are trapped on the train by a snowdrift that has blocked the tracks. Who among them is the killer? Fortunately, among them is also Hercule Poirot (Branagh), and he will solve the mystery because that is what he does.
The movie opens with an introductory scene in which Poirot is called upon to solve a mystery involving a priest, a rabbi, an imam—yes, the requisite "walk into a bar" joke is made—and the theft of a sacred relic. In the process, we are introduced to the idea of Hercule Poirot, inveterate perfectionist: He carefully measures his two boiled eggs to ensure they are the same size; having stepped in a dung patty with one foot, he carefully places the other foot in it as well to preserve "balance" (in the philosophical rather than ambulatory sense). Asked how it is he is able to deduce even the most hidden truths, he replies, "I can only see the world as it should be. And when it is not, imperfection stands out like the nose on a face."
The film is a reasonably faithful adaptation of the novel, and some of its variations are improvements. Two characters—a doctor and a soldier—are usefully melded into one, and a secondary stabbing is introduced to good effect. Other alterations, alas, seem more like concessions to the temper of the times: a chase through the trestles of an alpine bridge; a fight and gunshot wound; a pointless backstory about Poirot's lost love; and an extended bout of moral handwringing once the mystery has been solved.
But the most dispiriting way in which the film diverges from its source material is in the person of Poirot himself. Christie's Poirot was a somewhat comical figure, a short man (five-foot-four, to be precise) with a head "exactly the shape of an egg," and a meticulously waxed mustache that curved up into two points. Branagh's Poirot keeps the mustache—indeed, pushes it beyond absurdity, now curling up into six points—but otherwise he looks pretty much like movie-star Kenneth Branagh. He's adopted the habit, a la Sherlock Holmes, of wowing strangers by intuiting their origins and professions on the basis of minute physical details. And, also like Holmes, he's become adept at physical combat.
This flatly heroic portrayal of Christie's odd little Belgian detective might be less annoying if it didn't smack of directorial vanity on Branagh's part. So, too, might the fact that Branagh accords himself more screen time than all his illustrious costars combined. (This latter defect would arguably be hard to avoid: Finney, too, dominated the all-star cast of the 1974 version, even if Ingrid Bergman walked away with a thoroughly unearned Oscar for supporting actress.) Is this unfair to Branagh? Perhaps. But it is the tightrope to be walked in self-directed star turns in movies that aim to be blockbusters.
Murder on the Orient Express is not a bad movie per se, merely one that feels self-indulgent and thoroughly unnecessary. Or perhaps it's just me: I can only see the movie as it should have been. And when it's not, its imperfections stick out like the nose above a six-point mustache.