Being a Good Manager Is No Longer Good Enough
With the surprising firings of Dusty Baker, Joe Girardi, and others, Major League Baseball is learning that managers must do far more than just win.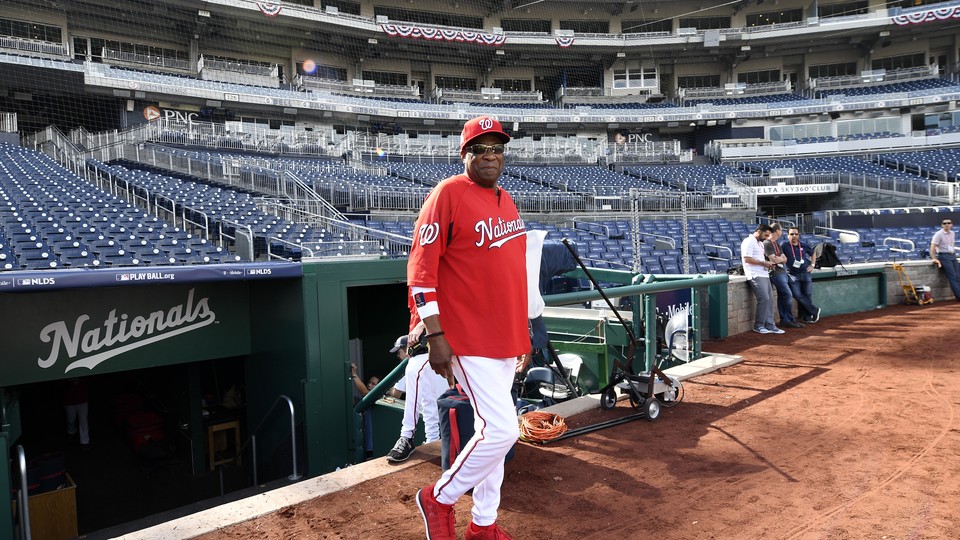 With 40 years of combined bench experience that has resulted in 3,437 regular-season wins, 13 division titles, three league pennants, and two World Series championships, the trio of Dusty Baker, Joe Girardi, and John Farrell have produced the kind of sustained success that most baseball fans would enthusiastically embrace. Just this past season, all three led their respective teams —the Washington Nationals, the New York Yankees, and the Boston Red Sox—to 90 or more wins and a spot in the playoffs.
All three are now out of a job. For most of baseball history, managers were judged above and beyond on their ability to win. Now, they are evaluated on people skills, comfort with advanced statistics, and fealty to the front office they work for. Winning percentage and division titles, it seems, have become incidental.
Over the past decade, the job description of a big-league manager has been wiped away and codified anew. They still write lineup cards and call for pitching changes, but now often do so at the whim of their bosses, who instruct them on organizational ideals and optimal tactics. Their primary responsibility is keeping the clubhouse in good spirits while facilitating the front office's strategy and passing along its data. In essence, they function as well-paid middlemen, bridging the treacherous divide between the number-crunchers upstairs and the roster of players who are sometimes suspicious of them.
The result has been a clear shift in managerial demographics. Gone are the iconoclasts with big personalities and bigger egos, who decide with their gut and dare you to criticize them after the fact. Gone, even, are the crease-faced baseball lifers whose choices are informed by decades of neuromuscular memory. In their place stands a new kind of archetype: the even-keeled 40-something with quiet charisma and an understanding of the analytics that now rule baseball. It's no coincidence that the game's three oldest managers (Baker, the Philadelphia Phillies' Pete Mackanin, and the New York Mets' Terry Collins) have all been dumped since the season ended. Nor is it a fluke that three of the five youngest managers in baseball (Boston's Alex Cora, the Mets' Mickey Callaway, and Philadelphia's Gabe Kapler) have been hired in this same window.
There was no better example of this transformation than the just-completed World Series, which pitted the 43-year-old A.J. Hinch (Houston Astros) against the 45-year-old Dave Roberts (Los Angeles Dodgers). Both Hinch and Roberts had little experience, come off as serious yet affable, and readily acknowledge the role of new-age wisdom in their decision-making. Their adherence to stathead principles is evident in how quickly they remove their starting pitchers and how flexibly they deploy their bullpens. Hinch explained recently that his job was to "tie … together" the various aspects of a single-minded organization. "We're combining [front office efforts] to have one message, one synergy that goes from front office to the manager, the coaching staff, to the players," he added, as Billy Martin rolled over in his grave.
Hinch and Roberts' collective success has teams seeking to follow a similar blueprint, which spells bad news for managers who predate baseball's new world order. Farrell's firing, which came after his Red Sox lost the American League Division Series to the Astros in four games, was easy enough to explain away. Though Boston had won a World Series and three AL East titles under his command, the team had not only flattened out performance-wise but clubhouse turmoil started to bubble up in recent months, between the pitcher David Price's clash with the media and the team's Apple Watch sign-stealing scandal.
The Nationals' decision to not bring back Baker was a bit more confounding. In two seasons in Washington, Baker won two divisions and twice came within a bad break from securing the franchise's first playoff series win. Still, his dismissal could be chalked up to ownership's increasing desperation for playoff success and Baker's occasionally suspect decision-making.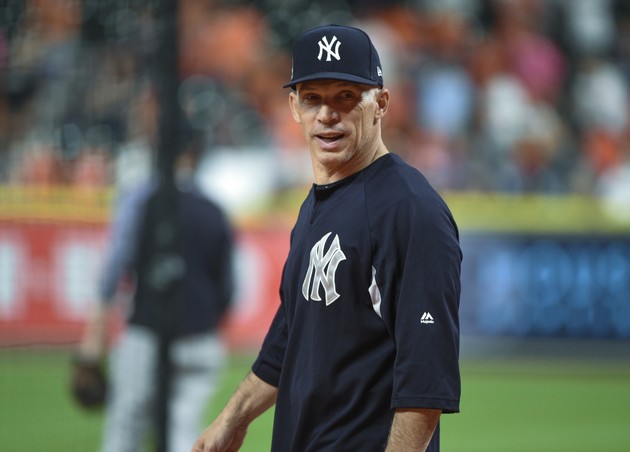 But the decision that truly announced baseball's new normal was the Yankees' choice to let Girardi walk. On the surface, Girardi seemed to tick every box for a modern manager. He was steady and patient, respected by his players, amenable to front-office data, and managed teams that had overperformed projections.
The issue was that Girardi, while relatively new-school, wasn't new-enough-school. The Yankees, as Sports Illustrated reported, felt Girardi couldn't relate well enough to young players and that his commitment to analytics was "a learned belief that did not translate easily." After he was let go, ESPN reported that his relationship with the general manager Brian Cashman had frayed, as evidenced by a disagreement last summer over the first baseman Chris Carter. Girardi wanted to bench the slumping slugger, while Cashman and his quants suggested Carter deserved a longer leash. Girardi grumbled to reporters at the time that Carter's continued presence in the lineup (at least until his eventual release three weeks later) was "an organizational decision."
In another era, the choice of who to start at first base would have fallen to the manager alone. Even in the wake of the mid-'00s analytics boom, as front offices expanded their influence into the dugout, some disagreement between managers and executives was assumed to be inevitable. Only recently, with the statheads having declared victory over from-the-gut old-timers, do executives have the leverage to demand absolute obedience from their subordinates. "Old-school baseball, with the manager running the clubhouse and the GM never being in the clubhouse, that's over," said Mark Teixeira, the former Yankees first baseman and current ESPN analyst in a recent interview with Newsday. "Now the GM and the front office run the team and the manager needs to be the communicator with the team: 'This is why we're running the team this way.'"
The firings of Girardi, Farrell, and Baker make little sense through a traditional baseball prism. But in the context of the game's modern organizational structure, they feel natural. The three deposed managers were accomplished skippers, with long resumes and hard-won beliefs about how the game functions. All were open to front-office data but not into being pushed around by its existence. And so the Red Sox replaced Farrell with Cora, who is 42 and has no managerial experience. The Nationals moved on from Baker by hiring Dave Martinez, who is 53 and has no managerial experience. The Yankees have not yet picked Girardi's successor, but most of the rumored candidates have (you guessed it) no managerial experience. The old guard of MLB managers enjoyed a distinguished history of winning games. In 2017, that's just not enough.