Will Harvey Weinstein Finally Kill the Old Boys' Network?
How many more days are left for the "dinosaurs" of media and entertainment to roam the Earth?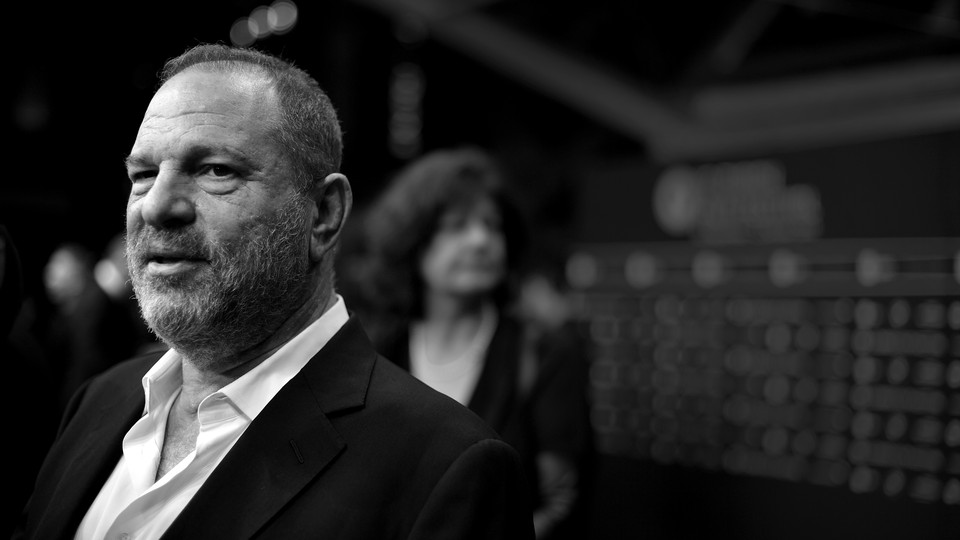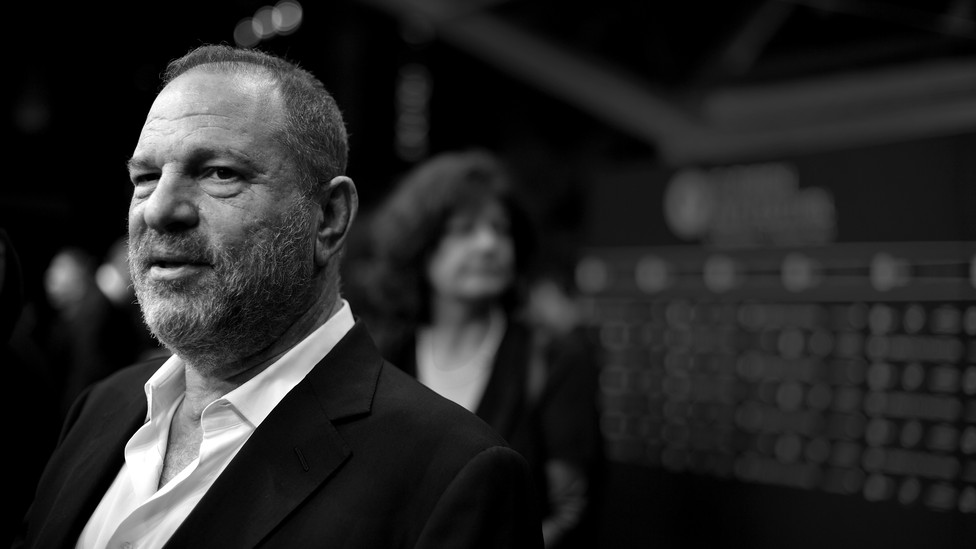 Updated on October 13 at 12:35 p.m.
The cascade of revelations about Harvey Weinstein's allegedly terrible and lewd behavior has unearthed plenty of victims—scores of them, in fact. But the story may have revealed other, different kinds of casualties, as well: similar, unnamed men in powerful positions who prey upon the less powerful, and their allies, who silently and tacitly accept bad behavior as—in the words of Weinstein's former lawyer—the stuff that "old dinosaurs" do. Make no mistake, Weinstein's spectacular fall from grace and power represents a seismic change in attitudes toward sexual assault and sexual harassment in this country. But it may also put a nail in the coffin of the old boys' network.
NBC, where I worked for nearly five years, is presently on its heels to defend the decision to kill the Weinstein story, initially brought to them by the network's now-former correspondent Ronan Farrow (who would eventually publish his findings in The New Yorker). NBC News president Noah Oppenheim defended his network's decision this week, telling employees in a town hall that Farrow's story lacked elements necessary for publication, but that the network "didn't want to stand in [Farrow's] way" and therefore allowed him to take the story to The New Yorker.
A HuffPost report on the decision-making inside NBC tells a somewhat different story—that Farrow had several highly reportable items on Weinstein and was ready to go on air (and online) with the story but was told that:
the story had to go up to NBC News Chairman Andy Lack for approval and that the story would be under review by Steve Burke, executive vice president of Comcast and president and CEO of NBCUniversal—a highly unusual level of scrutiny, according to three NBC News staffers, who had never heard of Burke's office needing to review a story.
Ultimately, NBC passed on the story and Farrow—with the help of the writer Ken Auletta and the editor David Remnick at The New Yorker—published his giant-killing story on Weinstein. (A spokesperson for NBC disputed HuffPost's characterization of how Farrow's story was assessed at the network, saying Burke was not involved.)
To outsiders, NBC's decision seems unfortunate at best and nefarious at worst, especially when paired with its move last fall to delay the release of the Access Hollywood recordings featuring then-candidate Donald Trump boasting to network star Billy Bush about sexual assault. It doesn't help matters that the chain of command in NBC's decision-making process to kill a major story about the alleged sexual predation of young women reportedly featured an all-male cast. This, regardless of whatever protestations and explanations have been issued (including the defense that Farrow may have somehow been compromised given Weinstein's relations with his estranged father, Woody Allen), is what most outsiders envision when they hear the phrase old boys' network—a group of men acting in their own and each other's best interests, everyone else be damned.
So it was—to much greater and possibly illegal degree—following sexual-harassment allegations involving the Fox News anchor Bill O'Reilly and the Fox News Chairman and CEO Roger Ailes: Their respective indiscretions were apparently known inside the building, but the men were not held accountable until reports emerged in the press. Certain old dinosaurs were still trampling the Earth, apparently.
But for how much longer? The stories of Weinstein, O'Reilly, and Ailes may signal a death knell for this kind of culture, at least in the world of media. While the Fox News management infrastructure has in some part been rebuilt and NBC is in enough of a defensive crouch that the network, according to Oppenheim, is vowing publicly to "keep digging" and "keep pursuing these stories," the reality is that the world of media won't tolerate Jurassic behavior for much longer. Not simply because the American audience is decidedly less tolerant when it comes to  sexual assault and harassment, but because the media itself has evolved.
The editorial power grid is increasingly horizontal, not vertical—a result of both leaner budgets and a news cycle that rewards scoops and speed over institutional process. The days of high-powered editors and executive producers sequestering themselves behind closed doors are increasingly rare. Go to any newsroom and you'll see row after row of bullpen desks and very few offices—or even, for that matter, doors. The landscape is decidedly more democratic, more rewarding of traffic spikes than reputations kept intact.
The age of top editors is decreasing—to gather facts and information in the 21st century is increasingly, and however questionably, a young person's game (see: the departure of Graydon Carter). And younger men and women have decidedly different ideas not only about sexual harassment, but also as it concerns toppling kings—born, as they were, to a generation where institutional failure has been the norm. Here is the flip side of today's cheaper, faster news media, bemoaned for its obsession with pageviews and social-media traction, its cursory fact-checking and thirst for the sensational: Viciousness also breeds iconoclasm.
It is worth noting that the Weinstein revelations were disclosed not by an upstart online publication but by two venerable outlets that are nearly a century (or more) old. (The same is true for the Access Hollywood tapes, the existence of which were first reported by The Washington Post.) And that their respective editors, Dean Baquet, David Remnick, and Marty Baron, are not 20-somethings, but solidly middle-aged. Here is perhaps the most persuasive evidence that the days of the elite protectorate are dwindling: The media institutions that remain, the ones that still have doors and salaried fact-checkers (if not as many as before), are intent to prove their merit and relevance, as well as their virtuosity. This—especially in the last few years—has produced some very gutsy journalism, much of which is rooted deeply in the ethos of speaking truth to power. The success that these institutions have found in so doing would seem to suggest that there will be more of this kind of reporting, not less.
The fallout from the Weinstein allegations and the scrutiny that NBC has faced demonstrates the hazard of appearing to err on the side of the powerful and in-command, at the cost of accountability and transparency. No one is likely to know—or admit—if decisions were made to preserve relationships or avoid costly litigation, but it seems clear that an old way of doing things, and the attendant, unwritten rules about protecting those in power, are on the decline. As the old saying goes: Publish or perish.