Harvey Weinstein's Statements Have Taken a Striking Turn
First came the denials. Then came the apologies. Now, the mogul is claiming "a different recollection of the events."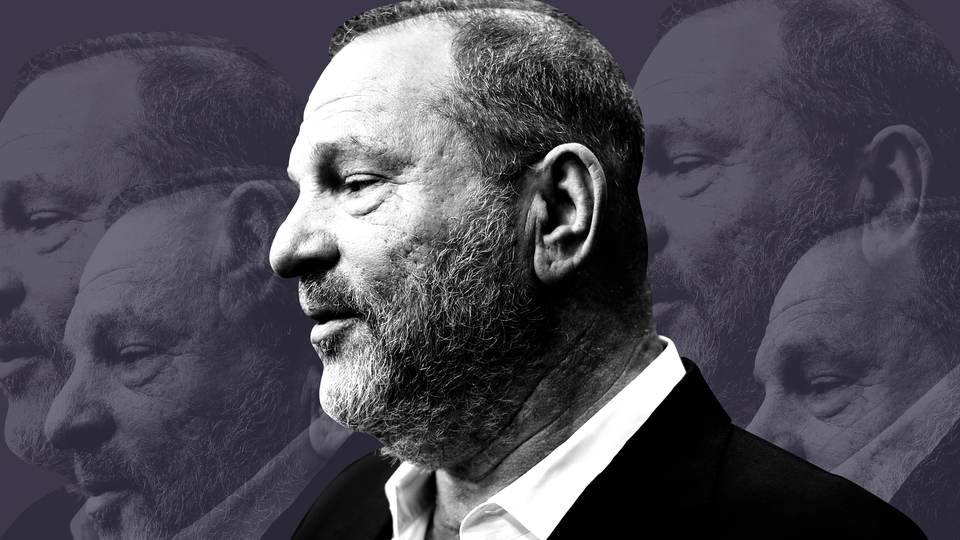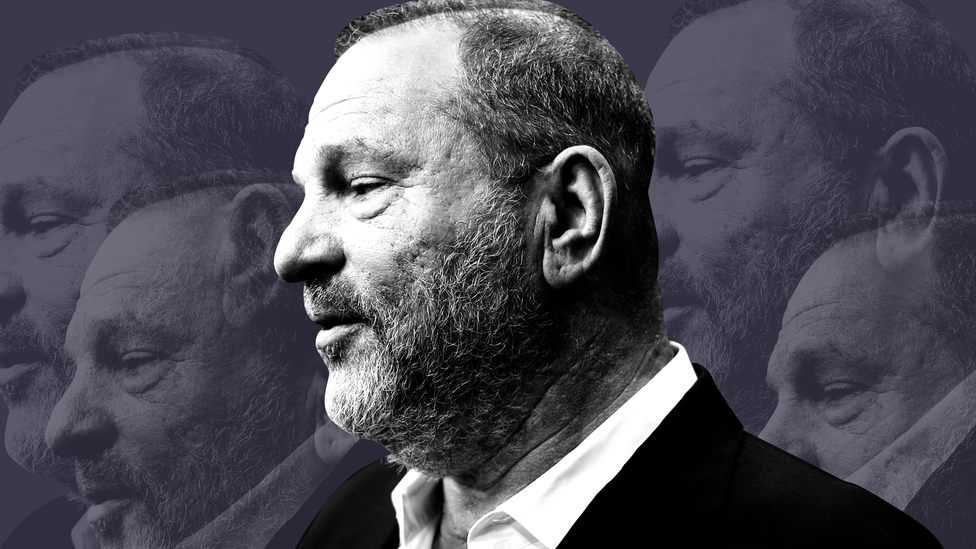 "Brit Marling is a super talented actress and writer. Mr. Weinstein has a different recollection of the events.''
That was Harvey Weinstein's spokesperson, Sallie Hofmeister, offering a statement to The Atlantic in response to Marling's essay that shares her experience—an invitation to shower, an offer of a massage, in a form now eerily familiar—of a 2014 encounter with Weinstein.
The statement is nearly identical in wording to the one Weinstein's team offered in response to the op-ed Lupita Nyong'o published in The New York Times late last week—one describing predatory behavior playing out over a series of discrete interactions she'd had with Weinstein early in her career. Here was a Weinstein spokesperson, replying to Nyong'o's essay through a statement given to E! News:
Mr. Weinstein has a different recollection of the events, but believes Lupita is a brilliant actress and a major force for the industry. Last year, she sent a personal invitation to Mr. Weinstein to see her in her Broadway show Eclipsed.
A different recollection of the events. Brilliant. Super talented. But. This, it seems, is Weinstein's new way of replying to the allegations against him: First, there were the strenuous objections to women's statements of events—denials issued through lawyers in response to reports from The New York Times and The New Yorker—and the talk of "an old dinosaur learning new ways." There were the threats of a lawsuit from Weinstein's legal team. There was Weinstein's own apology—alternately contrite and self-pitying—full of explanations ("I came of age in the 60's and 70's") and promises to do better without specifically acknowledging the behavior that made such promises necessary in the first place.
And, now, there's Mr. Weinstein has a different recollection of the events—a softer, but also a more pernicious, kind of denial. It is reminiscent on the one hand of the classic "I do not recall." It is also a textbook manifestation of he said, she said, used as a legal strategy—with the he in question, in this case, simply shrugging in response to the allegation. And, then, with the he in question declining to elaborate further. (In response to The Atlantic's request to provide more specific detail on how Weinstein's recollection differs from Marling's, Hofmeister declined to comment.)
It's a notable shift from what began, earlier this month, with Weinstein's multiple statements of lawyerly indignation and with Weinstein's memorably worded expressions of personal regret. There are now more than 40 women who have come forward to accuse Weinstein of behavior that ranges from sexual harassment to rape. (Weinstein, through a spokeswoman, says he "unequivocally denies allegations of non-consensual sex.") Weinstein, through an interview with Page Six conducted just after the Times report was published, took particular issue with the allegations of Ashley Judd: "I know Ashley Judd is going through a tough time right now," he said at the time. "I read her book [her memoir All That Is Bitter and Sweet], in which she talks about being the victim of sexual abuse and depression as a child. Her life story was brutal, and I have to respect her. "
Beyond that, however, many of the individual allegations against him, perhaps simply because there are so many of them, have been met by silence from Weinstein and the group of people now speaking for him. So it's notable that the team, now, is speaking out, and issuing specific—and specifically targeted—denials. Late last week, after so many other actresses had come out with their own stories, Weinstein's team specifically refuted Nyong'o's allegation. This is also to say that Weinstein took the testimony of a woman of color, among all the other women coming forward, to paint as dishonest—and, in that, highlighted another pernicious dimension to the notion of a different recollection of the events.
Weinstein's more recent response to Marling's testimony, however, might also suggest that his legal and PR teams are embracing a new strategy in response to the women who are sharing their stories about the mogul's alleged behavior toward them. What began with defiance—lawyers, telling The New York Times that Weinstein "denies many of the accusations as patently false"; lawyers, telling the Hollywood press about the lawsuits being prepared against the Times—has now, it seems, given way to something more personal and, at the same time, more deeply nihilistic.
A different recollection of the events, after all, is a denial that does not actually characterize itself as a denial. It is a denial that chooses not to agree to the terms of the argument itself. It is a denial that throws up its hands: Who can know what really happened, it asks, all that time ago? I remember it differently. The end.
My word against yours, his word against hers, he said/she said, call it what you will—a legal strategy; a form of moral nihilism; denialism—it is the stuff of Rashomon and alternative facts and powerful men who have been kept in power. And it is also, of course, the stuff that assumes that a woman's word cannot hold up when it attempts to do battle with the words of a powerful man. A different recollection of the events weaponizes the generally intimate settings of these events themselves: When the alleged abuse takes place behind closed doors—in hotel rooms, in hallways, in the dark corners of the world—that abuse, all too often, remains merely alleged. He remembers one thing; she remembers another. There are so many shes, in Weinstein's case, and yet here the reply comes, nonetheless: He remembers it differently.