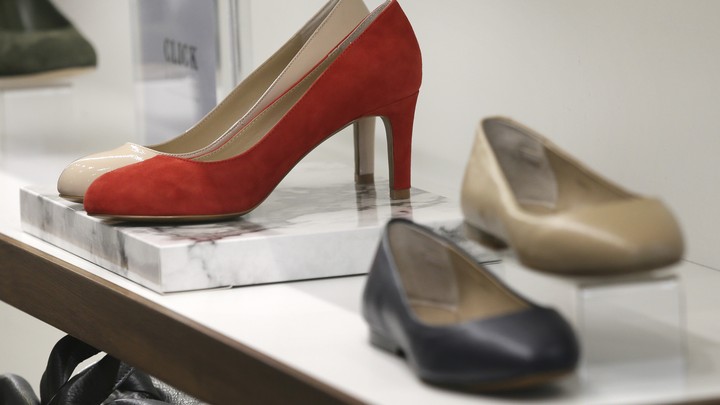 The Walking Dead Staggers On for Another Year—David Sims believes that the show's eighth-season effort to take down its tiresome super-villain might be too little, too late.
The Darkness of Stranger Things 2—Sophie Gilbert previews the new season of the breakout Netflix show as it takes a turn toward horror.
---
Music
George Michael, Through George Michael's Eyes—Spencer Kornhaber thinks the late singer's autobiographical documentary conveys a man in charge of his own narrative, and reticent to reveal all.
Fats Domino: Remembering a Rock and Roll Pioneer—David A. Graham eulogizes the pianist and singer, who died at 98, as one of the few remaining links to the era when jazz, blues, boogie, and R&B were melding to form a new genre.
Kelly Clarkson's Retro, Uplifting Dream of Unity—Spencer Kornhaber listens to the singer's soul-influenced new album, which comes at a time when the notion of an idol for all of America seem quixotic.
---
Media
Harvey Weinstein and the Economics of Consent—Brit Marling writes that the blunt power of the gatekeeper is the ability to enforce not just artistic, but also financial, exile.
Harvey Weinstein's Statements Have Taken a Striking Turn—Megan Garber traces the mogul's words, from denials to apologies to claiming "a different recollection of the events."
The 'Harvey Effect' Takes Down Leon Wieseltier's Magazine—Adrienne LaFrance digs into the news that the legendary intellectual's fledgling publication, set to launch this month, is being suspended amid allegations of past workplace misconduct.
Leon Wieseltier: A Reckoning—Michelle Cottle talks to women who once worked at The New Republic about their experiences with the literary editor, who is now facing allegations of workplace "misconduct."
---
Books
What If Women Had The Power?—Sophie Gilbert reads a stunning new speculative-fiction novel by Naomi Alderman that couldn't be more timely.
Cujo's Unexpected Lesson About Parenting and Art—Joe Fassler chats with the comedian and write John Hodgman about what Stephen King's 1981 horror novel taught him about risking mistakes in storytelling and fatherhood.
We want to hear what you think about this article. Submit a letter to the editor or write to letters@theatlantic.com.