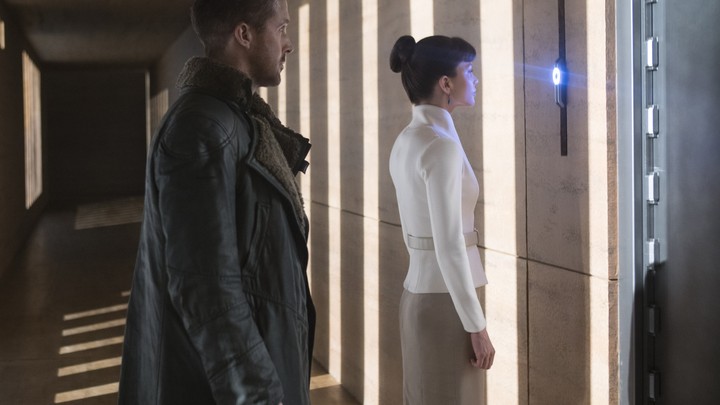 ---
TV
Revisiting Star Trek's Most Political Episode—Robert Greene II writes that in 1995, the Deep Space Nine installment "Past Tense" stood out for its realistic, near-future vision of racism and economic injustice.
Mindhunter Probes America's Obsession With Serial Killers—Sophie Gilbert reviews David Fincher's new Netflix drama, which explores the phenomenon from the vantage point of its Golden Age: the 1970s.
---
Music
What Makes Eminem's Trump Diss Special (and What Doesn't)—Spencer Kornhaber notes that the rapper is unique in speaking to the president's supporters, but his freestyle is otherwise typical of 2017's hip-hop politics.
Remembering Hüsker Dü's Grant Hart—Jason Heller eulogizes the musician, who died in September at age 56, as someone who helped influence alt-rock giants like Nirvana but didn't see the appreciation he deserved in his lifetime.
Rock and Roll to Break Your Writer's Block To—Spencer Kornhaber listens to Courtney Barnett and Kurt Vile's Lotta Sea Lice, which charmingly riffs on the question of where inspiration comes from.
---
Books
King Lear Is a Media Mogul in Dunbar—Sophie Gilbert reads the latest book in the Hogarth Shakespeare series, in which Edward St. Aubyn considers the nature of power and ambition.
How Surrealism Enriches Storytelling About Women—Joe Fassler talks with the author Carmen Maria Machado about the brilliance of an eerie passage from Shirley Jackson's The Haunting of Hill House.
---
Media
In the Valley of the Open Secret—Megan Garber traces the history of a pernicious term, from Thomas Carlyle to Harvey Weinstein.
Will Harvey Weinstein Finally Kill the Old Boys' Network?—Alex Wagner asks how many more days are left for the "dinosaurs" of media and entertainment to roam the Earth?
Harvey Weinstein and the Power of Celebrity Exceptionalism—Megan Garber looks at how stars are just like us, until they're not.
We want to hear what you think about this article. Submit a letter to the editor or write to letters@theatlantic.com.