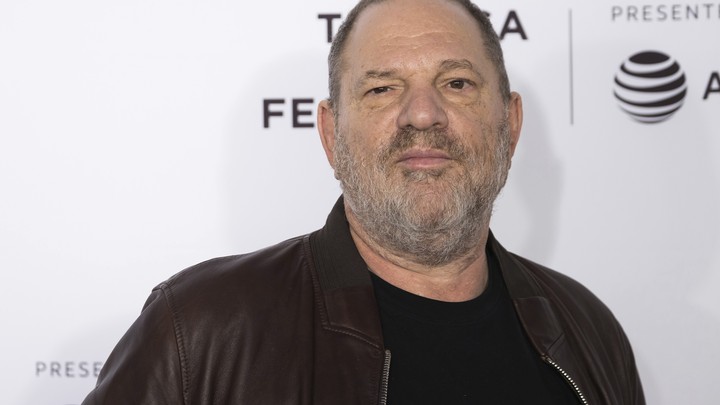 ---
TV
The Kaepernick Protest Comes to SNL—Spencer Kornhaber watches the show's season premiere, where Jay-Z supported kneeling athletes, Alec Baldwin's Trump dissed Puerto Rico, and bad typography got called out.
'It Feels Like Someone Has Opened a Window Into Hell'—Sophie Gilbert recounts how faced with the horror of Las Vegas, late-night's comedians showed their despair.
The Opposition With Jordan Klepper Isn't Paranoid Enough—David Sims believes The Daily Show correspondent's new nightly show, which is trying to parody InfoWars, comes off as more of a watered-down Colbert Report.
Is The Mayor the Future of Politics?—Sophie Gilbert calls the new ABC comedy about a rapper who runs for office charming, funny, and oddly hopeful.
Black-ish Embraces the Urgency of History—Megan Garber deems the show's fourth-season premiere, "Juneteenth: The Musical," a comedy, and a work of education, and an indictment.
Will YouTube, Facebook, or Apple Be the Next Great TV Network?—David Sims notices that the streaming industry is reinventing itself yet again, and now Netflix, Amazon, and Hulu are part of the old guard.
---
Music
Another Concert Made Into a Target—Spencer Kornhaber explains that a country-music festival in Las Vegas joins the list of pop-cultural gatherings, usually sites of community and escape, to become sites of mass killing.
The Humble Hugeness of Tom Petty—Spencer Kornhaber remembers the rocker, who died at 66, as someone who always let his songs be the star.
The Nuanced Bluster of Kamasi Washington—Marcus J. Moore listens to the saxophonist's latest album, a lush, soaring ode to unity.
For Women Seeking Pop Hits in 2017, It's a Climb—Spencer Kornhaber tells how Miley Cyrus, Shania Twain, and Demi Lovato's new albums enter a newly indifferent charts landscape.
Tom Petty's Psychedelic Curveball Triumph—Spencer Kornhaber admits "Don't Come Around Here No More" is an outlier in the late rocker's catalogue, and all the more glorious for it.
Nina Simone Nominated for the Rock and Roll Hall of Fame—Finally—Spencer Kornhaber analyzes this year's list, which spans gospel and synth-pop, as well as overdue inclusions and new shoo-ins.
---
Sports
Deciding to Skip the NFL Season—David Dennis Jr. says goodbye to the league, a year after Colin Kaepernick's first kneeling protest.
The Insidious Logic of 'Stick to Sports'—Paul Ringel breaks down the 150-year-old marketing strategy, which casts professional athletics as an escape from, rather than a part of, American corporate culture.
Baseball's Wild Cards Are the Perfect Postseason Prologue—Robert O'Connell thinks the exhilarating MLB play-in games break with the drowsiness of the regular season in the feverish lead-up to the World Series.
Jose Altuve, Baseball's Unlikeliest Superstar—Alex Putterman states that the 5-foot-6-inch Houston Astros second baseman and American League MVP frontrunner is one of the greatest anomalies in the sport's history.