Rock and Roll to Break Your Writer's Block To
Kurt Vile and Courtney Barnett's Lotta Sea Lice charmingly riffs on the question of where inspiration comes from.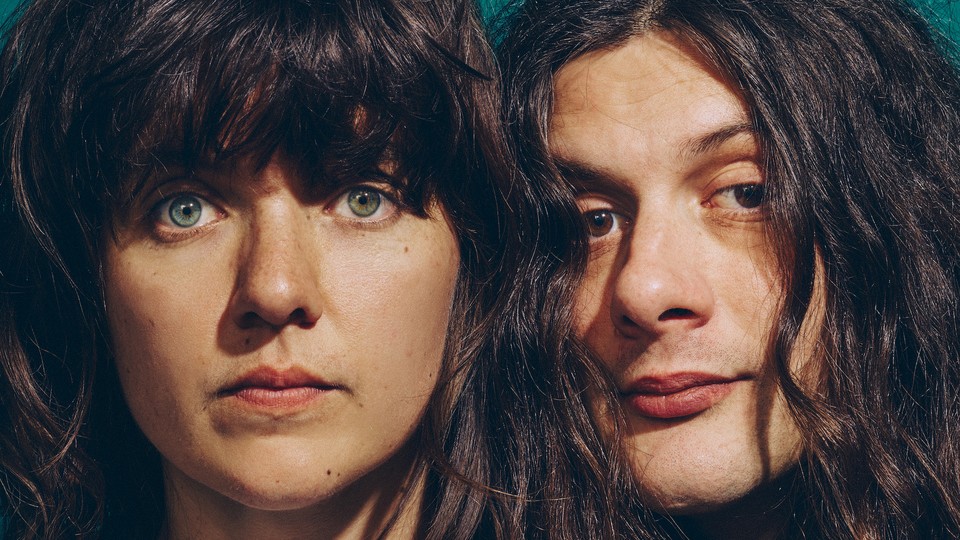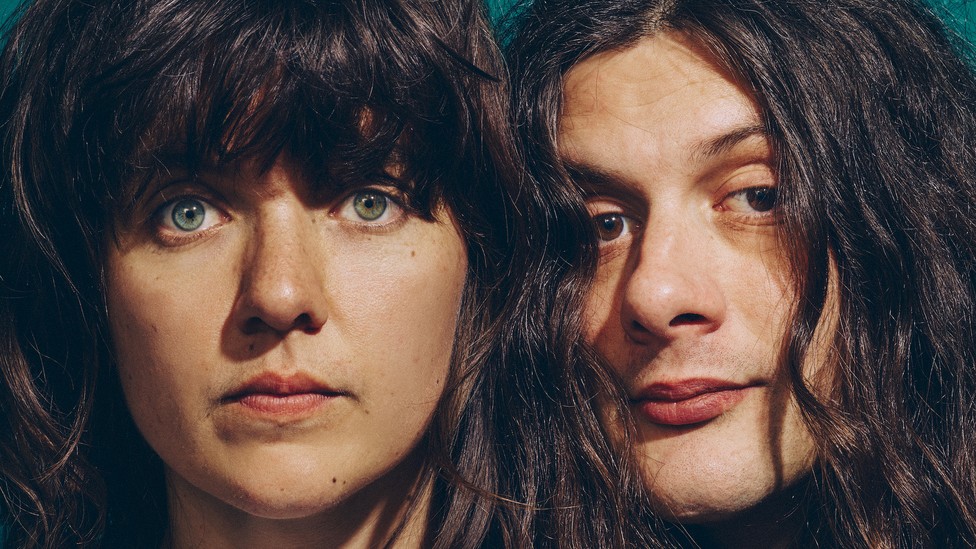 Courtney Barnett, the Melbourne indie-rock singer capable of turning such topics as real estate and elevator chitchat into droll, heartrending parables, was having trouble coming up with the follow-up to her sensational 2015 debut. Kurt Vile, the Philadelphia folkie whose free-ranging drawl and sparkling guitar lines can improve any afternoon, sent her a partly finished song. She heard it and invited him to her studio, on the other side of the world from where he was. The sessions became a tune, and then an album, of scraggly, lackadaisical, and compulsively listenable rock. The album, Lotta Sea Lice, also comments on the collaboration that birthed it—resulting in a surprisingly moving reflection on the creative process itself.
That first cut they worked on, "Over Everything," is a career highlight for both musicians. Even before the singing begins, the guitar parts—pretty and melodic, spiraling up and down and back onto themselves—establish a sense of communion, of call and response. Vile and Barnett then trade lines that build on shared ideas but showcase two singular voices. Barnett sings of a "beautiful morning" with literary-diary specificity: "The trees are all waggin', my hair-flag waving / The scenery ragin', my life-love cascading." Vile's nice day is fuzzier, rendered both more abstract and more conversational: "When I'm outside in a real good mood," the last two words boasting a few extra o's.
The song is about making songs, as is much of Lotta Sea Lice. Vile spends his time alone noodling blues riffs; Barnett comes up with ditties off news headlines. Vile plugs in headphones to plug into his right brain; Barnett does the same, replying, "You could say 'I hear you' on several levels / at high decibels / over everything." It's a great line: rhythmically tricky, grounded in the straightforward conversation they're having, yet hinting at something metaphysical, beyond hearing or saying. The song fittingly then gets noisier and wilder, heaving and collapsing around the six-minute mark.
From there, Barnett and Vile banter over various flavors of dueling guitar jangle and synth marginalia: an off-kilter drum patter and raga-like haze on "Let It Go," strumalong road rock for "Blue Cheese," cheery-sad acoustic testimony for "Peepin' Tom." The lyrical topics vary, but they seem to return to the question of how to summon the muse—though it's hard to avoid the sense that it's Barnett, the more magnetic presence across the album, who's sweating the issue most. On "Let It Go," the two sing in a cadence of hymn-like rigidity, with her eventually asking, "What comes first, the chorus or the verse?" In the slow-motion waltz of "On Script," she seems to describe the Groundhog Day of touring as a betrayal of originality: "Every night like a well-versed 'Get Well' card."
The two singers are complementary rather than alike: Vile's style is rambling and surreal whereas hers is more precise and legible, and he's more of a vet than Barnett is (he's put out six solo full-lengths to her one). Vile's automatic poetry on "Blue Cheese"—"I didn't mean to cough on her / Forgot to add the fabric softener" goes the most inexplicably charming line—is more loosey-goosey than what Barnett usually allows of herself. And when Barnett covers Vile's "Peepin' Tomboy," his cryptic story of lazing and leering comes into focus with two new interpretations: as a same-sex love song, and a self-reflection from someone trying to recapture her verve. "I don't wanna give up, but I kinda wanna lie down," she sings, seeming paralyzed by her own paralysis.
Another cover, the album's most powerful moment, is of Jen Cloher's "Fear Is Like a Forest." The song, from Barnett's partner, has a tidy structure and portentous mood that's different from most of what's in Barnett's or Vile's catalogues. But in the context of the album, it works as a dark, lonesome, slacker-artist thesis statement. "Not one lover will I love / No song will I be singing / If it's will I'm running on," goes one verse line, equating romance and inspiration as things you can't force. Big catharsis comes in the refrain, an expression of faith that artists of all sorts might turn to: "If you just let it go, it'll come back to you."
The vision of artmaking laid out here is as an ineffable force, arriving and leaving, a "porch swing swingin' on its own," as described in "Continental Breakfast." It's a notion both idealistic and frustrating, one that departs with the frequent advice that the best way to beat writer's block is to just start writing (Kazuo Ishiguro, recently awarded the Nobel Prize in Literature, describing his method: "Awful sentences, hideous dialogue, scenes that went nowhere—I let them remain and ploughed on"). Solitude is also a big part of the creative equation stated here: "I'd rather be alone," goes a key line. But Lotta Sea Lice's existence in the first place, not to mention its sheer quality, testifies to one reassuring, humanistic way to kickstart the process: Find a buddy on your wavelength, and take a listen to what's in their headphones.