Why I'm Still Trying to Get a Book Deal After 10 Years
A writer explains her dedication to becoming a published author—and how her approach has changed over the last decade.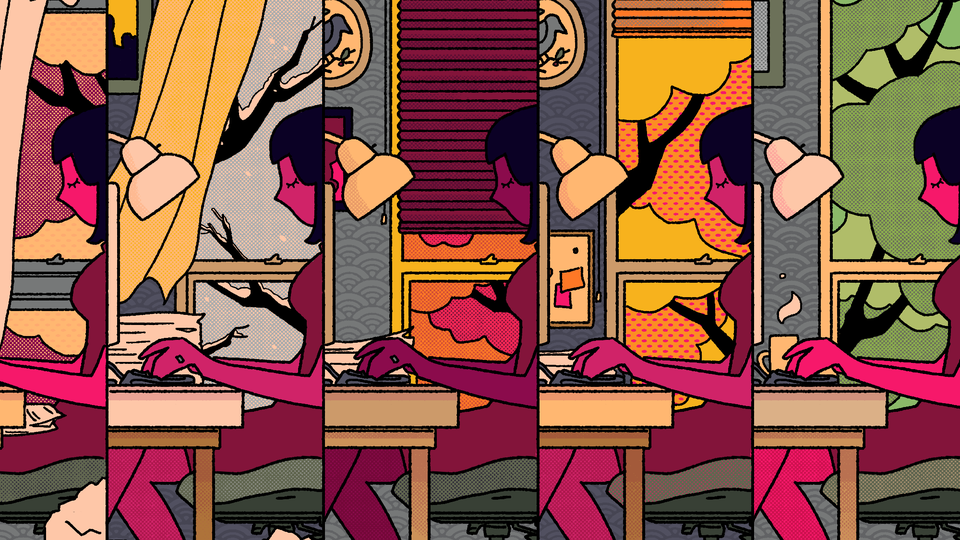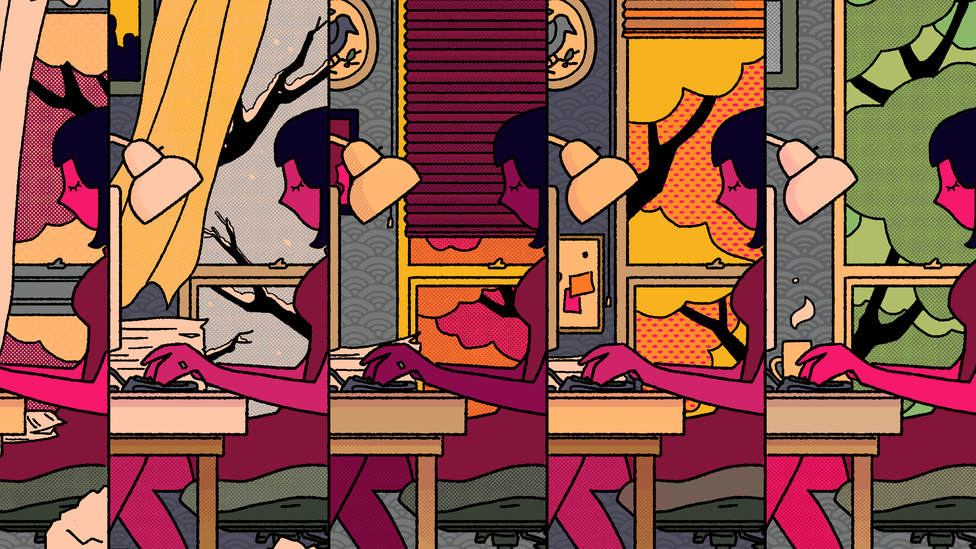 Ten years ago, while sitting at my computer in my sparsely furnished office, I sent my first email to a literary agent. The message included a query letter—a brief synopsis describing the personal-essay collection I'd been working on for the past six years, as well as a short bio about myself. As my third child kicked from inside my pregnant belly, I fantasized about what would come next: a request from the agent to see my book proposal, followed by a dream phone call offering me representation. If all went well, I'd be on my way to becoming a published author by the time my oldest child started first grade.
Things didn't go as planned. I spent the next several years querying agents while writing other books. I read blogs and interviews to get the latest industry news and figure out which agent was looking for what kind of project. I attended several dozen writers' conferences, residencies, workshops, craft lectures, book festivals, and readings. I joined critique groups and exchanged work over email with countless writer friends. For my novels, I hired freelance developmental editors (one of them a former senior editor at a major publishing house). I enrolled in and graduated from an MFA program in creative writing. And yes, I did get that coveted offer of representation—twice. My first agent tried her damnedest to sell my second nonfiction book, but after two years we amicably parted ways. My second agent and I weren't a good fit, so we split up earlier in the process.
Today, six manuscripts languish on my laptop—two nonfiction books, two novels, and two picture books. My older children are now teens, and my youngest, the one I was pregnant with when I started this journey, a fourth grader. In the meantime, I've managed to forge a rewarding career as a freelance writer, editor, and teacher. My essays, articles, and book reviews have appeared in publications I could never have dreamed of writing for: The New York Times, The Washington Post, NPR, The Guardian, and NBC. Despite all this, I'm no closer to getting a book deal.
So after 16 years of writing books and 10 years of failing to find a publisher, why do I keep trying? I ask myself this every day.
My books have been living in my head for more than a decade. I have had tea with the characters, argued with them, and begged them to get over their hang-ups. While writing articles or teaching, I'm simultaneously rethinking passages or entire chapters of my books. A walk through the woods is an excuse for me to mull over how to tighten my prose, increase the suspense, flesh out a scene, or dig deeper emotionally. It's a dual life, with one foot in reality and the other in the worlds of my stories.
Some of my resolve to get published stems from my ego. Aren't my words important? Isn't there something of value here? Wouldn't this story bring joy or peace to a reader? Another part of me craves having a visceral connection to an audience; it's isolating to keep these stories to myself, to experience them alone.
I've continued to endure the submission process—especially as I've grown more disillusioned—in large part because I have the financial means to do so. My spouse's income and health insurance allow me to manage a chronic medical condition, co-parent three children, write, edit, and teach without needing to hold down an additional job. I can control how often I submit and work around other life obligations.
The truth is, my dedication to getting a book deal has been expensive. Each local writing conference costs about $250, and I've attended six. Over the decade, I've spent approximately $5,000 paying top-notch editors to carefully critique my work. My two-year, low-residency MFA program cost in the neighborhood of $26,000. Learning about the craft of writing and the business side of publishing can be an outrageously costly endeavor, one that not every writer can afford (or, necessarily, needs).
Over the years, I've come to accept the significant roles that luck and timing play in publishing success stories. Sometimes it's a matter of sending a query at the exact moment an agent or editor is looking for a book about a particular issue. Sometimes it's about winning a contest or writing an intriguing article or viral blog post that catches the eye of an editor. Indeed, several essays published in The New York Times's Modern Love column have led to book deals.
One of my books received more than 30 requests for full manuscripts from agents and multiple offers of representation, but my relationship with my agent didn't work out. Meanwhile, some of my author friends who signed with the first agent they queried ended up with book deals in just months. I remember a conversation I had with a writer friend about four years ago, both of us hungry for contracts. She was impressed that I had already finished multiple books, and was, at the time, represented by a prestigious literary agency. Today, I still don't have a deal, and her debut novel is coming out next year.
Some 571 million print books were sold in 2015, 17 million more than the year before. In 2016, book sales held steady. Even though the market for books appears, at the very least, to be stable, in the years I've tried to sell a manuscript, things seem to have gotten tougher. My writing has improved substantially, but fewer agents and editors are interested in my work.
Keeping perspective has been key for me: remembering that editors and agents are overworked and underpaid, and literary fiction, generally speaking, does not generate big sales. As a result, presses are very selective, even if their criteria can seem opaque. "There aren't a certain number of slots to be filled, with publishers working to figure out who to stick into those slots," the literary agent Chip MacGregor wrote in a blog post. "Nearly every publisher I know is simply looking for good books that fit their lines, and that they can sell and make money."
Self-publishing can be a popular and accessible option for writers who wish to bypass the traditional route altogether. But while there are some wild success stories in self-publishing, they tend to be genre works—romance, erotica, science fiction, crime, young adult, and Christian lit. I've yet to meet an author who felt their self-published literary novel or memoir generated enough sales to make up for the amount of time and money spent marketing them. And as a literary critic, I know that very few editors are willing to run book reviews for self-published works; I don't want to spend years writing and revising a book if not even my local paper will cover it.
When it comes to coping with the stress that inevitably comes with seeking a book deal, writers' communities are an aspiring author's life jacket. Whether online or in-person, these groups help us navigate the submission process, set realistic goals, and simply provide sympathy and support. When I first began writing seriously 16 years ago, I attended informal gatherings at writers' homes and in libraries and bookstores, eventually finding organizations offering more formal craft lectures and workshops. More recently, the explosion of social media has made networking easier. Under the Twitter hashtag #amwriting, writers announce daily word counts, publishing successes, and link to articles about the industry. Facebook performs a similar function. "I've curated my Facebook feed so that it's almost all writers and readers," said Nayomi Munaweera, the author of the novels Island of a Thousand Mirrors and What Lies Between Us, who submitted for seven and a half years before acquiring a book deal. "I get a great deal of affirmation and support there."
These online communities can be especially vital for writers from backgrounds that continue to be severely underrepresented in the publishing industry. Twitter hashtags like #DVpit (short for "diversity pitch") and #OwnVoices help writers from marginalized communities find agents. My own South Asian writing community has helped me through the process of trying to sell a book. We trade horror stories of our experiences with rejection and culturally insensitive comments by agents or editors who express that they wish we wrote more (or less) about racism, featured fewer (or more) non-English words in the manuscript, and questioned why our South Asian characters would eat pizza. But we're there to cheer each other on, pizza-eating characters and all, finding solidarity and humor in our shared failures.
"Why am I still trying to get a book deal?" is a question that haunts other writers in my position, too. Bettye Kearse, a retired pediatrician, has been working to get one of her four books published—three picture books and a nonfiction book—since about 2005. "I have thought about quitting," Kearse told me in an email. "I acknowledge spending 27 years writing and rewriting the same book doesn't make sense." Kearse came very close to getting a deal for her nonfiction book, but soon after the acquiring editor sent her a contract, he was fired. "That experience was the worst, to get so close, then to end up with nothing," Kearse said.
"[Being on submission] was like a slow mauling of my psyche," another writer, Michael Bourne, told me. A contributing editor to Poets & Writers and a critic for The Globe and Mail, he's been trying to sell two literary novels on and off since 2004. His second book got him an agent, who then couldn't sell the work to a publisher. "A week or two would go by, and then, bam, I'd wake up to another email [regarding another rejection] from my agent kicking me in the teeth. When it was all over, I spent a few months staying up late writing sad-boy essays about what it felt like to watch your dreams crash to earth," Bourne said. But like me, he had found healthy perspective. "I have a solid base of family life and paying work, with enough time to write that I can probably write a book every five years or so," he said. "I'm fairly confident my work will get published eventually, but if it doesn't, it won't kill me. I'm still going to write."
Despite not getting a book deal after 10 years, I'm happy with the career I've built. Rejections still flood my inbox, but my smaller successes go a long way toward offsetting the disappointment. Last year after the presidential election, I decided to shift my priorities, to spend more time volunteering for social causes and political campaigns and less pursuing traditional book publishing. I haven't stopped submitting, but once a month—and only once a month—I send out a single query letter to an agent or small press. My complicated spreadsheet of submissions collects dust in a filing cabinet. I've disappeared from Facebook groups where other aspiring authors recount the highs and lows of submission. By recalibrating, I've regained a small amount of control in a process that has very little predictability.
My dream of seeing one of my books sitting on a shelf in a library will never fade completely. Maybe in a few months I'll ramp up my submissions again. Maybe I'll maintain this slower approach for the rest of my life. But for now, I'm doing what works for me. It's not the ending I'd hoped for, but it's a happier, more balanced path.