Saturday Night Live Prepares for Its Future
Chris Redd, Heidi Gardner, and Luke Null are joining the show ahead of its 43rd season premiere this weekend.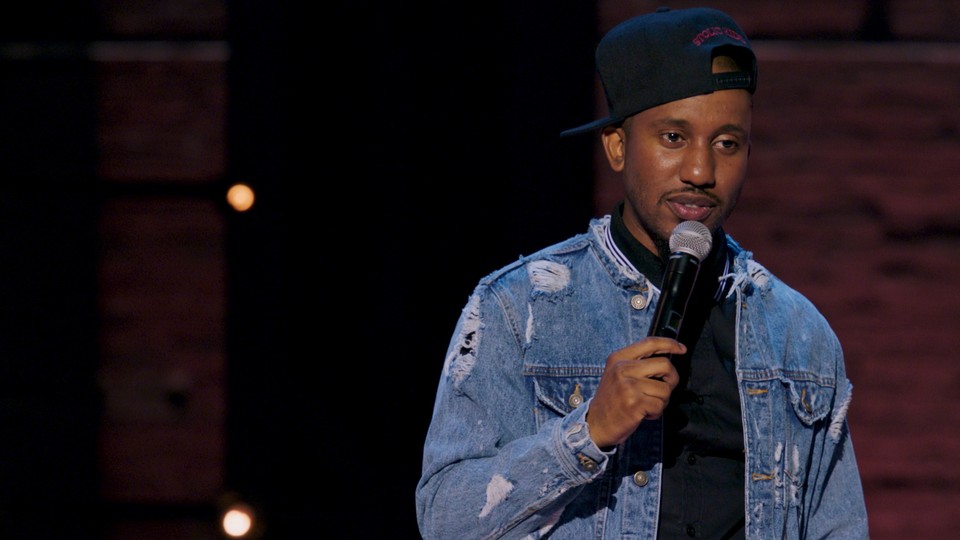 Last season was Saturday Night Live's most important in years. After a shaky start, the casting of Alec Baldwin as Donald Trump helped the sketch show tap back into the political zeitgeist, boosting ratings and netting a haul of Emmys (including the program's first Variety Series win in 24 years). But the upcoming 43rd season, which begins Saturday, has a much more routine task at hand: preparing for Saturday Night Live's next comedic era, something it's done many times before. With its longer-term future in mind, the show announced three new cast members and seven new writers on Tuesday.
Chris Redd, Heidi Gardner, and Luke Null will be joining SNL's cast for the September 30 episode, which will be hosted by Ryan Gosling with musical guest Jay-Z. The trio will help replace the recently departed performers Bobby Moynihan, Vanessa Bayer, and Sasheer Zamata. Most of the show's core is staying the same: Colin Jost and Michael Che will be starting their fourth season together behind the Weekend Update desk, Baldwin will continue his Trump impression indefinitely, and Kenan Thompson will set a new record by starring in his 15th season on SNL (beating out Darrell Hammond). This ensemble, led by Kate McKinnon, has served the show well as of late, but it's already beginning to wind down.
McKinnon, hired at the tail-end of the 37th season in 2012, is a genuine star who's heading into her seventh season on SNL. As with Eddie Murphy, Will Ferrell, Kristen Wiig and many others, movie stardom beckons, be it at the end of this year or the next, and behind her, the bench is a little thin. As a result, SNL has leaned on celebrity guests like Baldwin and drop-ins from favored alums; even a series of special Weekend Update episodes this summer focused on appearances by Tina Fey, Jimmy Fallon, Seth Meyers, and Bill Hader.
After McKinnon and Thompson, the show's most senior cast members are Aidy Bryant, Cecily Strong, Beck Bennett, and Kyle Mooney. They're all established hands and strong sketch actors, but none of them has the repertoire of celebrity impressions and reliable characters that McKinnon does. Of the rest of the cast, only Leslie Jones has given off real star power, though last year's addition Mikey Day quickly proved himself a solid player (the other hold-overs are Pete Davidson, Alex Moffat, and Melissa Villaseñor).
Of the new hires, Chris Redd is probably the most notable because of his searingly funny work in the film Popstar: Never Stop Never Stopping, a mockumentary music comedy made by SNL alum Andy Samberg and his Lonely Island chums. Redd played "Hunter the Hungry," a maniacal rapper intended as a broad parody of Tyler, the Creator, and stole every scene he was in. He was rumored for SNL last season and ended up not making the cut (the producer Lorne Michaels's casting process is notoriously mercurial), but he still seems like the most obvious candidate for a breakout freshman season.
Heidi Gardner comes from the Groundlings, the L.A. comedy troupe that has long served as an SNL feeder; she also provided several voices on the animated Crackle comedy SuperMansion. Luke Null, who hails from Chicago's iO theater, is the least well known of the new hires but has a background in musical comedy and improvisation. In addition to the performers, SNL hired seven new writers this season: Sam Jay, Gary Richardson, Erik Marino, Andrew Dismukes, Steven Castillo, Claire Friedman, and Nimesh Patel.
Crucially, none of the new hires are primarily stand-ups, a type Michaels has favored recently with mixed success (Redd has done stand-up, but has also acted in comedy series like Netflix's Disjointed). Even stand-ups who have stuck around on SNL, like Pete Davidson, succeed mostly when they're allowed to do their own material on Weekend Update. In Redd, Gardner, and Null, Michaels seems to be looking for more versatile performers who can be utility players while developing their own sketch characters—something the show needs more of, given that so much of last season's success came from its handling of the 2016 election and its aftermath. Politics should remain front-and-center for now, but SNL cast changes are always about a much longer game. Even big stars like Hader or Ferrell often take a season or two to break out, and while Moffat and Villaseñor didn't get a ton to do last year, they should have more opportunities to shine as they move up the ladder.
The most exciting thing about SNL, of course, is how much it depends on changes in the news from week to week—that's what gives it the strange energy that's kept the series on television for decades. Michaels, who has run the show for almost all of its 43 years, put it best when accepting the Variety Series Emmy two weeks ago: "I remember the first time we won this award. It was after our first season in 1976, and I remember thinking as I was standing there alone that this was it, this was the high point. There would never be another season as crazy, as unpredictable, as frightening, as exhausting, or as exhilarating. I was wrong." Given how 2017 has gone so far, he may well be wrong again.