29 New TV Shows to Watch This Fall
The Deuce revists the 1970s porn industry, American Horror Story considers the election, and Alias Grace brings another Margaret Atwood classic to the small screen.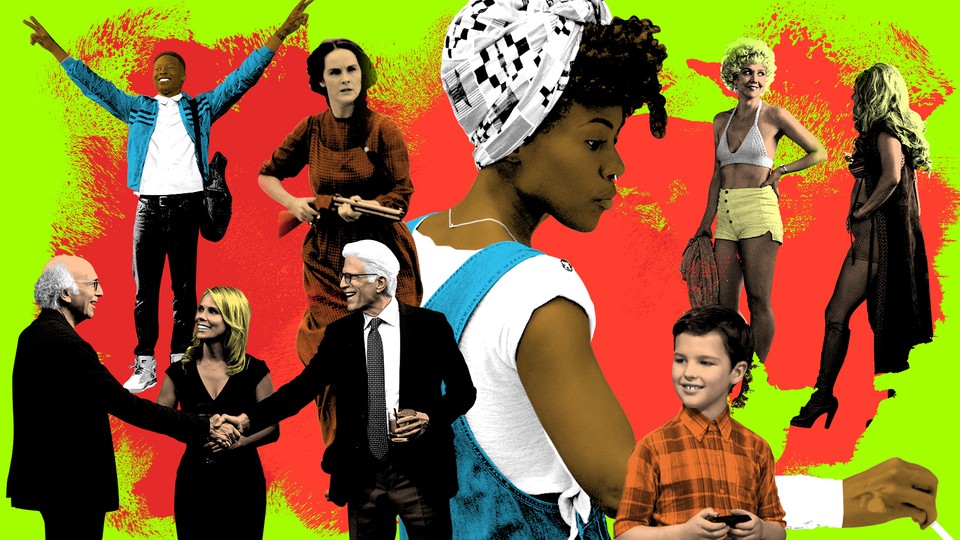 What does September mean in this moment of
Hasn't-Even-Peaked-Yet
-Peak-TV? Basically, a
lot
of television. Although the summer wasn't exactly a respite, given the abundance of new Netflix series and the rejiggered schedule for a somewhat popular show about dragons, the back-to-school season is bringing an embarrassment of new series, rebooted classics, and spinoffs. Below is a brief, non-comprehensive guide to the most intriguing new shows, with a bonus section on returning series that are worth the time.
---
New shows, reboots, and revivals: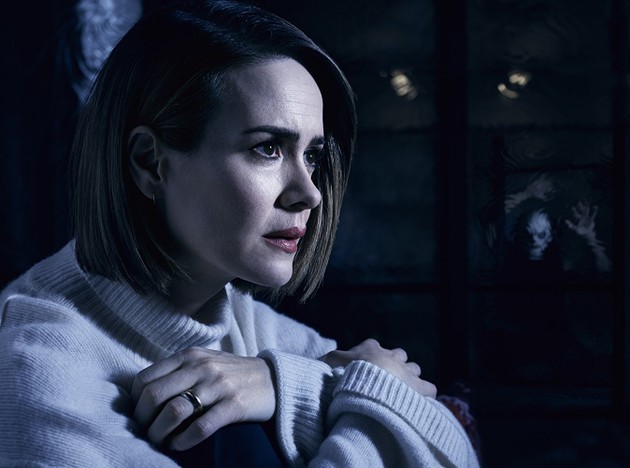 American Horror Story: Cult (September 5, FX)
The seventh season of Ryan Murphy's anthology series tackles the most terrifying monster of recent times: the news. Set in the immediate aftermath of the 2016 U.S. presidential election, the 11-episode season uses the chaos of Donald Trump's political ascendancy to examine cult figures, social polarization, and the looming anxiety amped up by social media. Scary clowns abound, both in costume and in power.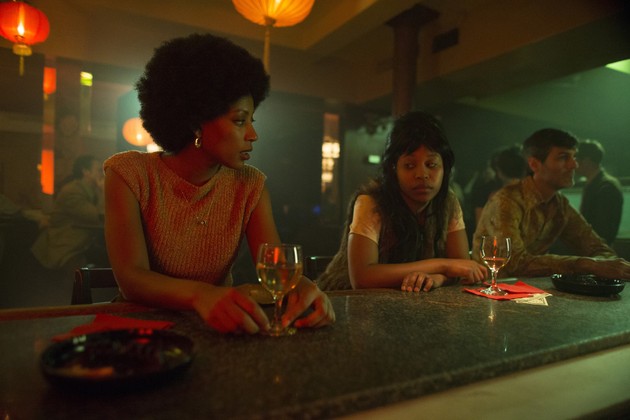 The Deuce (September 10, HBO)
The first collaboration between David Simon and George Pelecanos since Treme, The Deuce is set in 1970s New York City, when Times Square had more peep shows and porn theaters than Olive Gardens and Elmo impersonators. In the eight-episode series, James Franco plays twin brothers Vincent and Frankie Martino, a bartender and a gambler who get swept up in a mob plan to profit from the burgeoning sex industry. Maggie Gyllenhaal is Candy, a sex worker with bigger ambitions. Fans of The Wire will appreciate familiar faces: Method Man, Gbenga Akinnagbe, Chris Bauer, Anwan Glover, Lawrence Gilliard, Jr.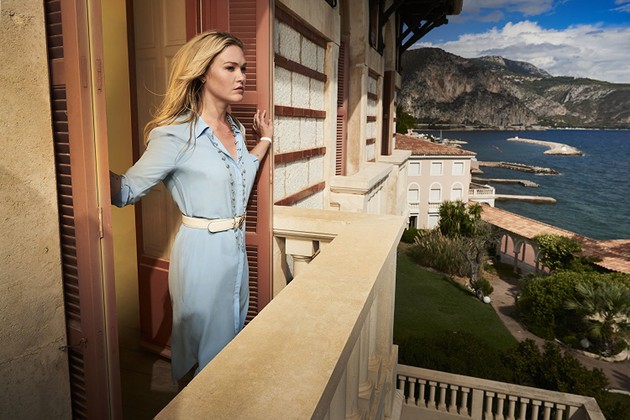 Riviera (September 14, Sundance Now)
The Oscar-winning writer and director Neil Jordan (The Crying Game) helms this 10-part import from Britain's Sky Atlantic, set on the Cote d'Azur. Julia Stiles stars as a curator whose billionaire husband, Constantine (Anthony LaPaglia), is killed in an accident aboard his yacht, spurring her to investigate his death. Iwan Rheon (better known as Ramsay Bolton) plays Constantine's eldest son, who rejects the family fortune and the trouble it seems to entail.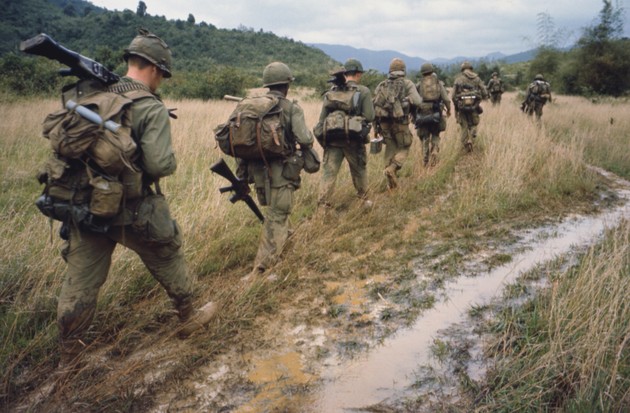 The Vietnam War (September 17, PBS)
Ken Burns and Lynn Novick's newest project is their most ambitious yet: a 10-part, 18-hour history of the Vietnam War that dwarfs even Burns's 680-minute reckoning with the Civil War, the 1990 series that cemented his reputation as America's greatest historical documentarian. Trent Reznor and Atticus Ross of Nine Inch Nails curate the soundtrack and provide an original score.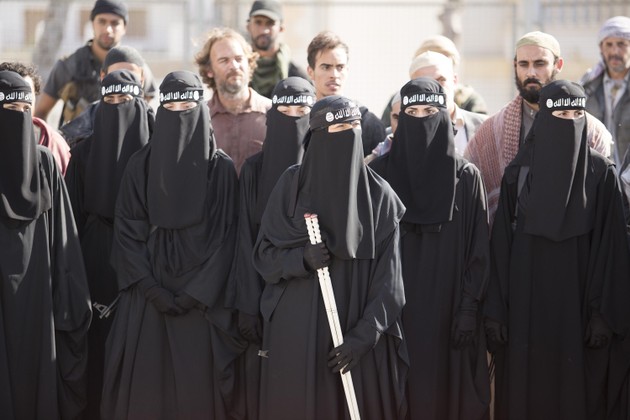 The State (September 18, National Geographic)
This four-part miniseries from the British writer and director Peter Kosminsky (
Wolf Hall
) aired in the U.K. last month on Channel 4, where it was
largely praised
for its dramatization of the lives of Britons who leave their homes to join ISIS. Kosminsky and his researchers spent months sifting through public records and conducting interviews to more accurately portray life inside the terrorist organization, and the result is a shocking cautionary tale.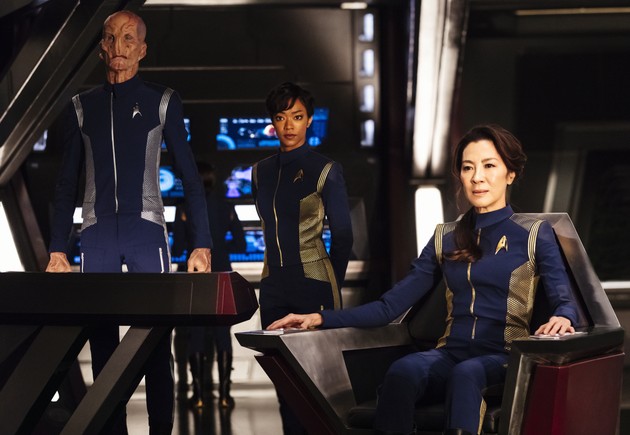 Star Trek: Discovery (September 24, CBS)
Twelve years after the last Star Trek series went off the air, this long-awaited prequel to the original 1960s
Star Trek
is
expensive
(reportedly costing around $8 million per episode), nine months late (it was supposed to debut in January), and exclusive to viewers willing to pay $5.99 a month for CBS's streaming platform. Sonequa Martin-Green (
The Walking Dead
) is First Officer Michael Burnham, with Michelle Yeoh (
Crouching Tiger, Hidden Dragon
) as Philippa Georgiou, the captain of the Starship Shenzhou.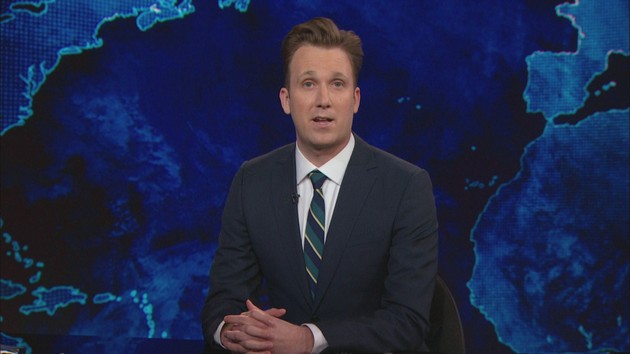 The Opposition With Jordan Klepper (September 25, Comedy Central)
The former Daily Show correspondent gets his own perch in Comedy Central's 11:30 p.m. slot, previously occupied by Stephen Colbert and Larry Wilmore. The Opposition might sound like a new TV HQ for #theresistance, but it's billed as satirizing "alternative-media" voices, with Klepper's character channeling Alex Jones, Louise Mensch, and shouty fabulists on both the left and the right.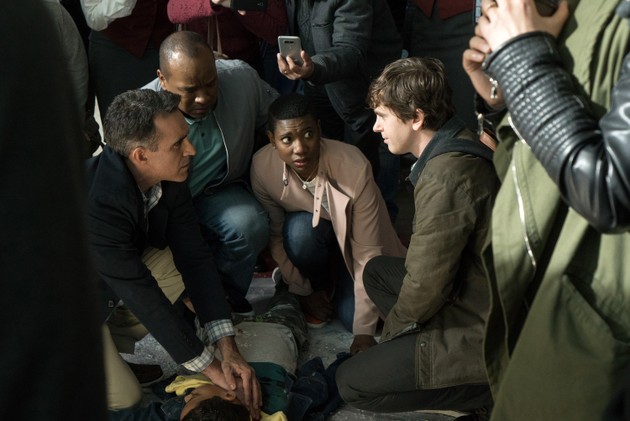 The Good Doctor (September 25, ABC)
Freddie Highmore (Bates Motel) stars in this new Monday-night medical drama about a brilliant pediatric surgeon who has autism and who relocates to a respected hospital in San Jose, where his new colleagues wrestle with the opportunities and challenges provided by his abilities. The series is co-created by David Shore, the showrunner behind House, and is based on a hit Korean drama of the same name.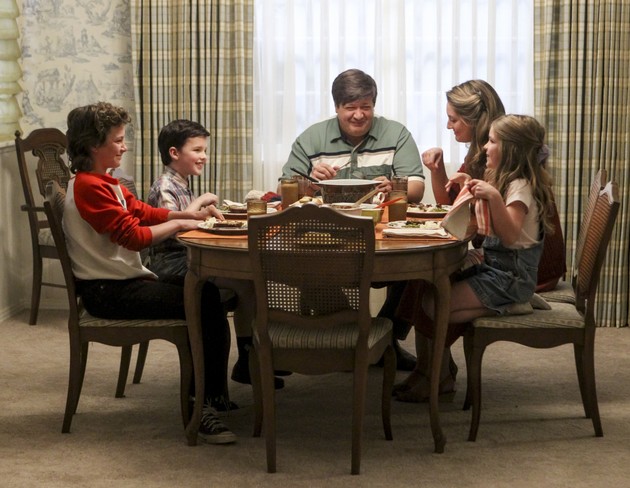 Young Sheldon (September 25, CBS)
How did Sheldon Cooper come to be? It's possibly not a question too many Big Bang Theory fans have asked, but the Chuck Lorre comedy's astronomical ratings make the greenlighting of this prequel an obvious yes. Iain Armitage (Big Little Lies) plays the title character, a 9-year-old growing up in East Texas in 1989 who enters high school as an extremely precocious youngster. In a first for Lorre, the show departs from the multi-cam, laugh-track format to go for more of a nostalgic, Wonder Years vibe.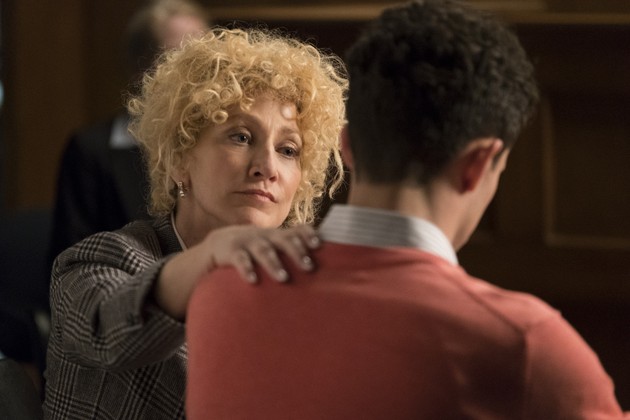 Law & Order True Crime: The Menendez Murders (September 26, NBC)
The true-crime boom of late has inspired none other than Dick Wolf, whose newest NBC spinoff dramatizes the 1996 trial in which two young men from Beverly Hills were convicted of murdering their wealthy parents. Edie Falco plays Leslie Abramson, the brothers' defense attorney, with Josh Charles as their psychiatrist and Anthony Edwards as the presiding judge.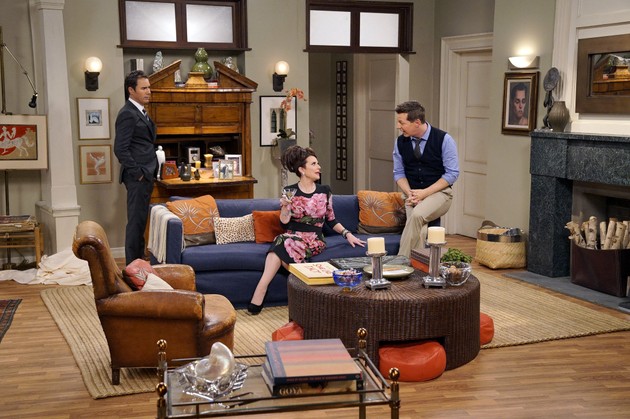 Will & Grace (September 28, NBC)
"Will and Grace are still living together, Jack's across the hall, Karen's still rich," is how Eric McCormack
summarized
this 16-episode revival of the hit NBC comedy, which garnered 16 Emmy Awards during its previous eight seasons on the air. In other words, more of the same, only with updated topical references (Grindr, Brangelina's divorce, Fox News) and some
creative working around
that definitive series finale.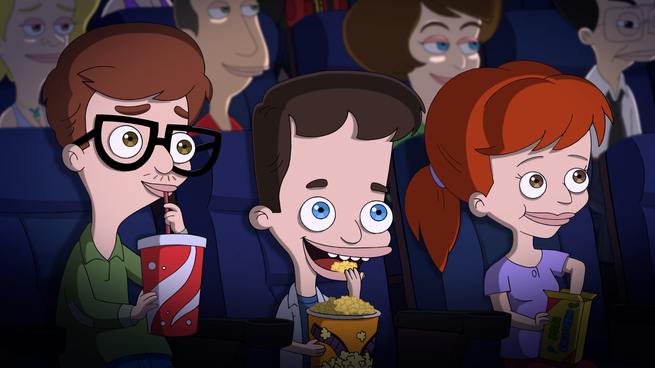 Big Mouth (September 29, Netflix)
Nick Kroll and John Mulaney (
Oh, Hello
) voice two teenagers hitting puberty in this surreal new Netflix animated show, which sees its characters battle hormone monsters and newfound sexual urges. The show is created by Kroll and Andrew Goldberg, both friends since childhood, and features the voices of Maya Rudolph, Jenny Slate, Jessi Klein, Jordan Peele, and Jason Mantzoukas, among others.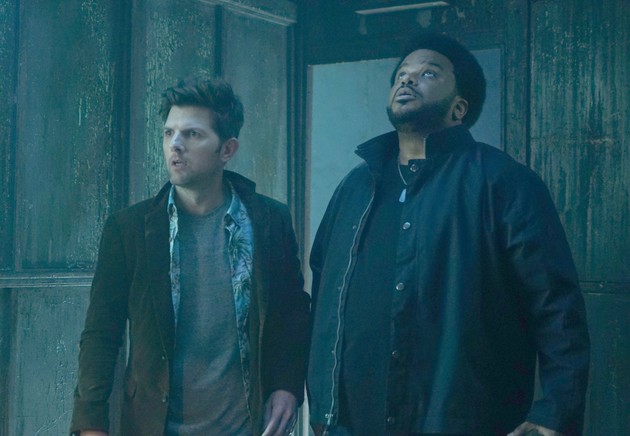 Ghosted (October 1, Fox)
A former LAPD officer (Craig Robinson) and a gentle bookstore employee who claims his wife was abducted by aliens (Adam Scott) are paired up to investigate the paranormal in this odd-couple comedy—kind of The X-Files meets Police Squad! Adeel Akhtar (Four Lions, The Night Manager) plays their no-nonsense wrangler.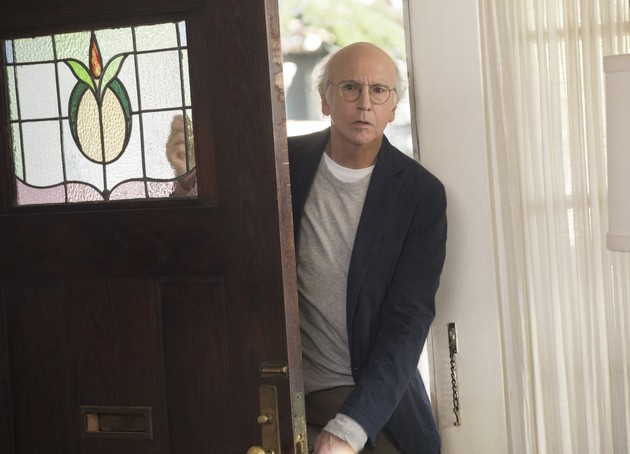 Curb Your Enthusiasm (October 1, HBO)
"In the immortal words of Julius Caesar, 'I left, I did nothing, I returned,'" is how Larry David described the 10-episode revival of his HBO comedy, which arrives six years after the eighth season moved a newly single Larry to New York. Bryan Cranston, Elizabeth Banks, Nasim Pedrad, Lauren Graham, and Judge Judy are among the guest stars scheduled to make an appearance.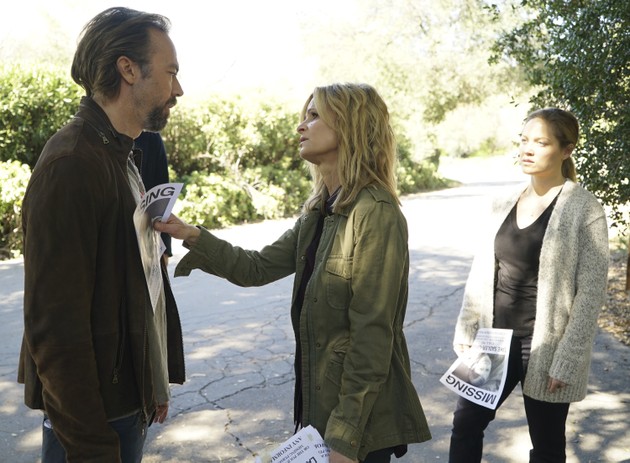 Ten Days in the Valley (October 1, ABC)
Kyra Sedgwick stars in this new ABC drama created by Tassie Cameron, about a workaholic TV producer, Jane Sadler, whose daughter disappears. The show, originally intended as a vehicle for Demi Moore, covers one day in each of its 10 episodes, as investigators probe Jane's personal life to try and uncover who's targeting her family.
The Gifted (October 2, Fox)
Set within the X-Men universe, this 10-episode drama from Matt Nix (Burn Notice) focuses on two separated parents (True Blood's Stephen Moyer and Person of Interest's Amy Acker) who discover that their teenage children are mutants. While the series won't cross over with Legion, the FX drama drawn from the same X-Men film series, or with any of the movies, its first two episodes are directed by Bryan Singer and Len Wiseman.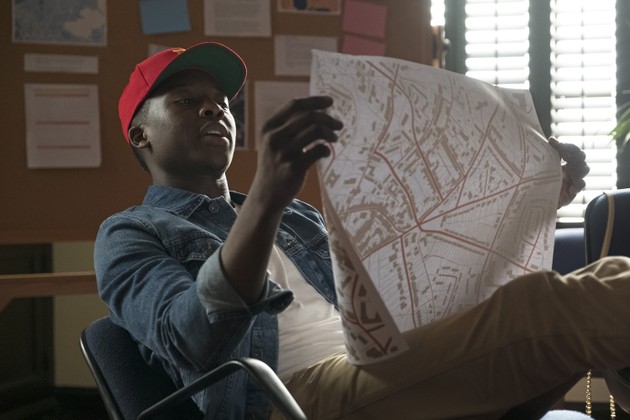 The Mayor (October 3, ABC)
Created by the writer Jeremy Bronson, and executive-produced by Daveed Diggs, this new ABC sitcom—
inspired
, in part, by Chance the Rapper—focuses on a young musician who runs for mayor of his hometown in a bid to get more attention for his mixtape, but who accidentally wins. Brandon Micheal Hall (
Search Party
) is Courtney Rose, the unlikely new addition in City Hall.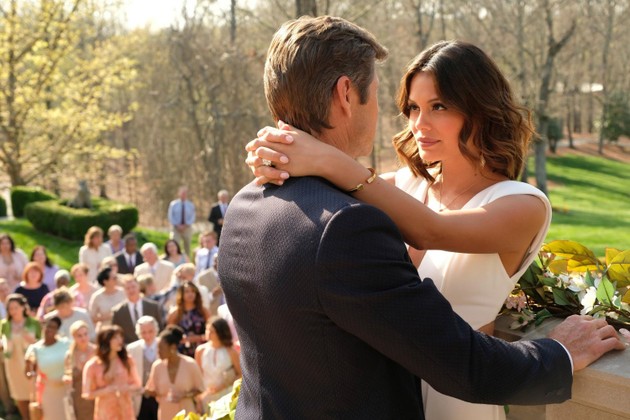 Dynasty (October 11, The CW)
The original
Dynasty
's "slavering fetishization of wealth, power, and conspicuous consumption," was, Mark Harris
posited
at
Vulture,
the defining cultural emblem of Reagan's America. Which makes this reboot, by
The O.C.
and
Gossip Girl
's Josh Schwartz and Stephanie Savage, timely, to say the least. Grant Show plays the billionaire Blake Carrington, whose new wife, Cristal (Nathalie Kelley), prompts a face-off with his daughter, Fallon (Elizabeth Gillies).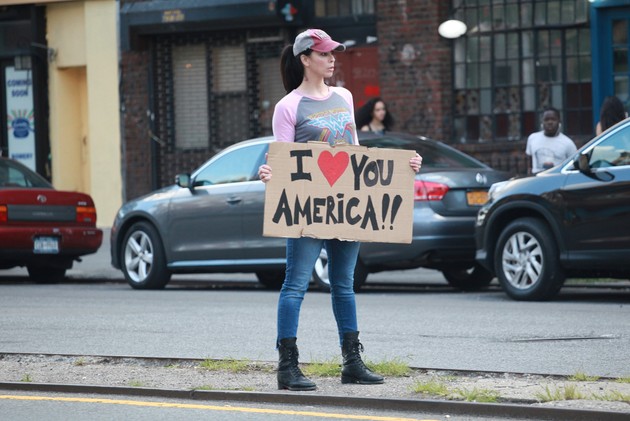 I Love You, America (October 12, Hulu)
Sarah Silverman's new weekly topical show for Hulu is being billed as an honest attempt for the outspoken comedian to engage with "real" Americans whose opinions and beliefs are at odds with her own. The series's co-executive producers include Will Ferrell and Adam McKay (Anchorman, The Big Short).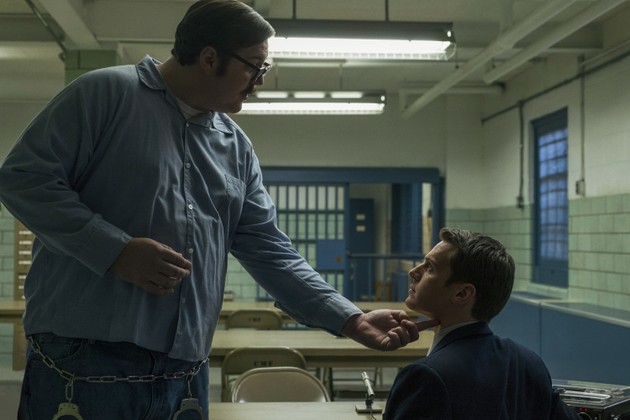 Mindhunter (October 13, Netflix)
David Fincher's first television project since
House of Cards—
following a multi-series deal with HBO that was
scuttled
after budget disputes—is roughly based on a
1995 book
about the FBI's elite serial-crime unit. Set in 1979, it stars Jonathan Groff and Holt McCallany as two agents who investigate serial killers by interviewing the ones who've been caught. If it sounds like
The Silence of the Lambs
, that's because it's working with
identical source material
.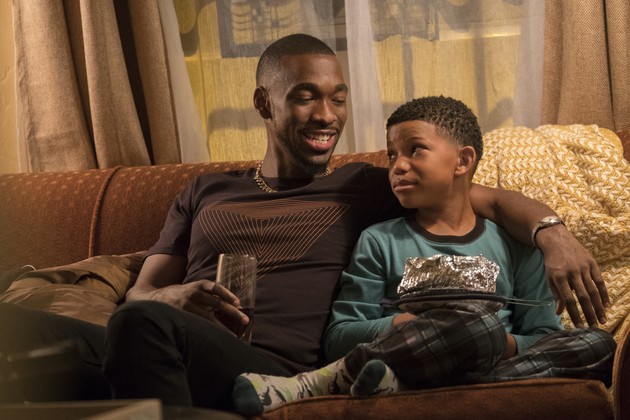 White Famous (October 15, Showtime)
The Saturday Night Live alum Jay Pharoah stars in this Jamie Foxx-produced comedy, based loosely on the Oscar-winning actor's breakout days as an entertainer and the mixed blessing of becoming "white famous." The 10-episode series's showrunner is Tom Kapinos, of Californication and Lucifer.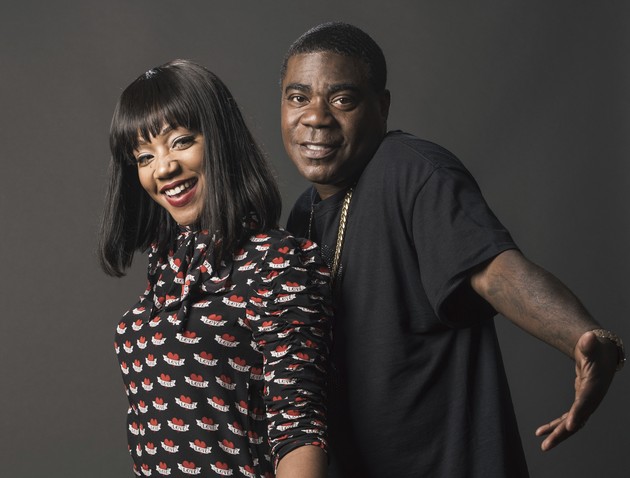 The Last O.G. (October 24, TBS)
Tracy Morgan. Jordan Peele. Tiffany Haddish. Those are three extremely good reasons to check out TBS's new comedy, created by Peele, and starring Morgan as  Tray, an ex-con released from a 15-year prison sentence who returns to a remarkably different world. Haddish plays his ex-girlfriend, who's been raising Tray's twin sons with her white boyfriend (Ryan Gaul).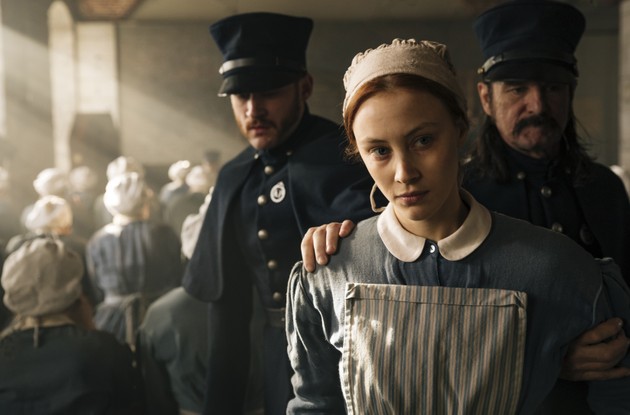 Alias Grace (November 3, Netflix)
Sarah Polley (Away From Her, Stories We Tell) adapted the second TV series this year to come from a Margaret Atwood novel, after Hulu's acclaimed production of The Handmaid's Tale. Sarah Gadon plays Grace Marks, a servant convicted of murder in 1843, whose culpability is called into question by a doctor investigating the crime.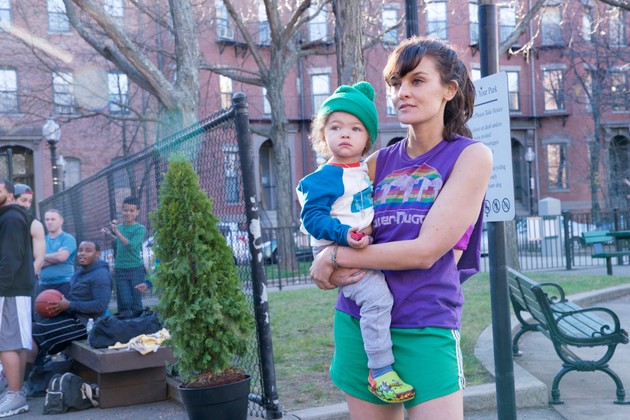 SMILF (November 5, Showtime)
Frankie Shaw (Mr. Robot) adapts her award-winning short film of the same name—loosely based on her own experiences as a single mother struggling to build a career—into a comedy series for Showtime. Set in South Boston, the 10-episode show features Rosie O'Donnell as the mother of Shaw's character, with Connie Britton as her boss.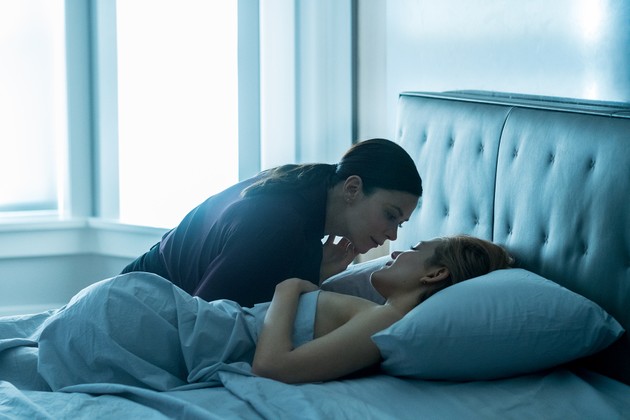 The Girlfriend Experience (November 5, Starz)
The first season of Starz's The Girlfriend Experience, loosely based on the Steven Soderbergh movie of the same name, featured Riley Keough as an enigmatic law student and sex worker. The second, again executive-produced by Soderbergh and written by Lodge Kerrigan and Amy Seimetz, reboots the premise with two new stories set in D.C. and New Mexico, starring Anna Friel, Carmen Ejogo, and Louisa Krause.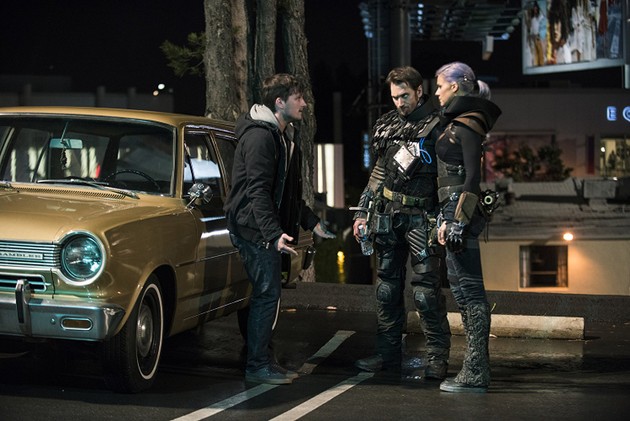 Future Man (November 14, Hulu)
Josh Hutcherson (The Hunger Games, The Kids Are All Right) stars in this Seth Rogen and Evan Goldberg-produced comedy about a slacker janitor who's unexpectedly tasked with time travel to save humanity from extinction. Ed Begley Jr. and Haley Joel Osment co-star, along with Glenne Headly, whose storylines were rewritten after the actress died in June.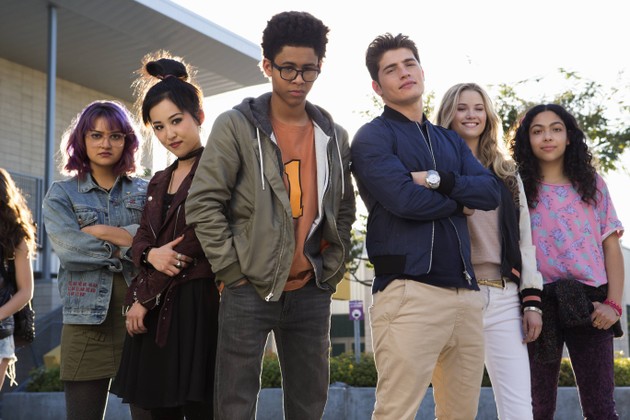 Runaways (November 21, Hulu)
The third Marvel TV series to debut this fall (ABC's lackluster Inhumans and Fox's The Gifted are the others) is, like Dynasty, created by Josh Schwartz and Stephanie Savage. Based on the comic series of the same name, the 10-episode Hulu show is about a group of teens who unite to fight their parents when they discover the adults are part of a nefarious criminal organization called the Pride.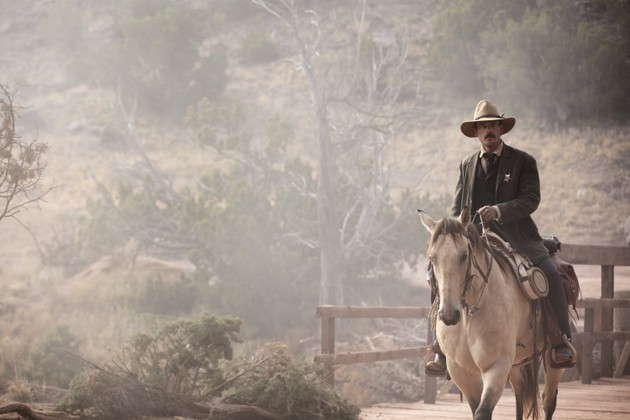 Godless (November 22, Netflix)
Continuing to spend money like it's not even a thing, Netflix debuts this six-episode Western co-created by Steven Soderbergh and Scott Frank (Get Shorty). Jeff Daniels plays Frank Griffin, a gunslinger and the leader of a group of outlaws bent on revenge against a traitor. Also in the cast: Michelle Dockery, Sam Waterston, Thomas Brodie-Sangster, Jack O'Connell, and Merritt Wever.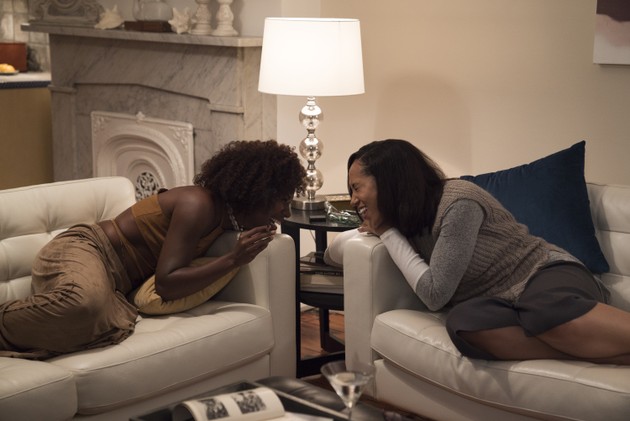 She's Gotta Have It (November 23, Netflix)
Spike Lee adapts his 1986 classic of the same name into this 10-episode dramedy, starring DeWanda Wise as Nola Darling, a charismatic Brooklynite torn between three different men. The producers include Lynn Nottage, who's twice won the Pulitzer Prize for Drama.
---
Returning shows:
Amid such a wealth of new shows to choose from, there are a number of returning series worth catching up on, particularly the ones that don't require a heavy time commitment.
BoJack Horseman
returns to Netflix for a fourth season on September 8, and the weird satirical comedy about a disgruntled animal movie star (voiced by Will Arnett) is both ingenious and tragic.
Top of the Lake: China Girl
(September 10, Sundance) is the long-awaited second season to the 2013 Jane Campion miniseries starring Elisabeth Moss as a detective in New Zealand investigating the case of a missing pregnant 12-year-old.
Broad City,
which returns to Comedy Central for a fourth season on September 13, promises to address the election this season, albeit with President Trump's name
bleeped out
.
There were a handful of truly excellent comedies that crept under the radar last year, and Pamela Adlon's FX series Better Things, starring the actress and director as a single mom in Hollywood, was one of them. But there's time to stream all 10 half-hour episodes before Season 2 returns on September 14. More widely praised (and rightfully so) was NBC's The Good Place, which returns September 20, and whose epic final-episode twist shall not be spoiled. Great News (September 28, NBC), which improved hugely a few episodes into its first season, gets 13 more episodes, with executive producer Tina Fey starring in seven of them as a new, Sheryl Sandberg-like boss at the TV station.
Another hit for NBC was
This Is Us,
which returns September 26, and which my colleague Megan Garber memorably
christened
"must-weep TV." USA's engaging but tentacular hacker drama,
Mr. Robot
, is back for a third season on October 11. But possibly the biggest show this fall is the second season of
Stranger Things
, the out-of-the-blue Netflix phenomenon, which re-immerses viewers in the Upside Down on October 27.