33 Movies to Watch This Oscar Season
Say goodbye to the August doldrums. The next few months are full of buzzy biopics and indie hits.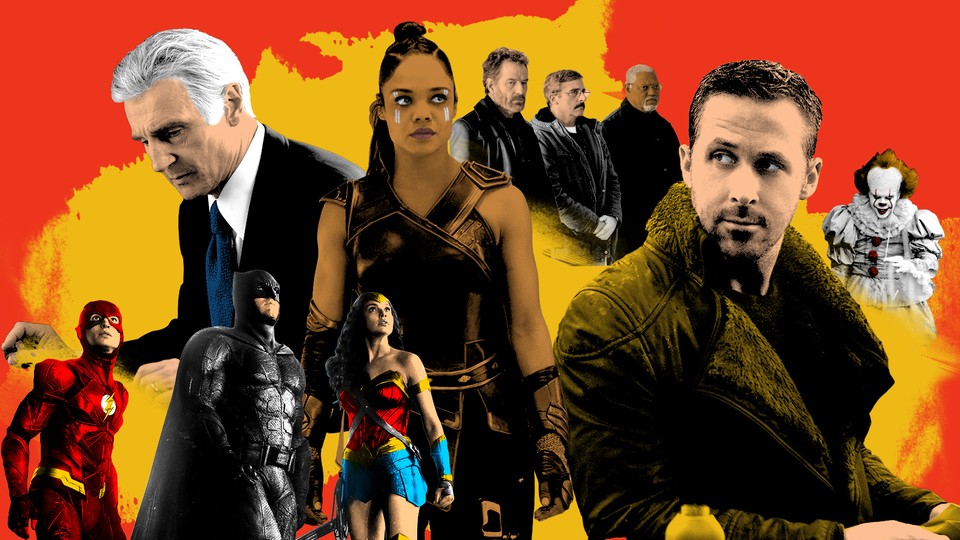 After an uneven summer and a truly dreadful slate of releases in August, the film calendar finally gets more exciting in the next three months, as indie hits, arthouse triumphs, and Oscar-baiting biopics roll out to audiences. With far fewer sequels, remakes, and franchise efforts to worry about, the season has a lot of promising projects ahead—here are 33, in particular, to look forward to.
---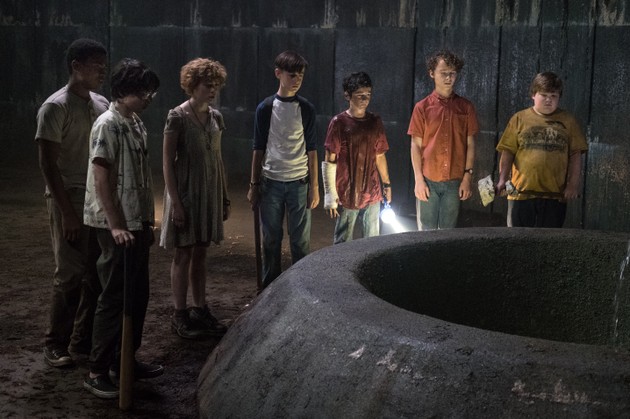 It (September 8)
What It Is: The first cinema adaptation of one of Stephen King's best regarded tomes, It follows a group of pre-teens in the fictional town of Derry, Maine, as they are tormented by the manifestation of their worst fears.
If You Need Convincing: This project cycled through several directors and actors before finally settling on helmer Andy Muschietti (Mama) and casting Bill Skarsgard as the demonic clown Pennywise. That creative tumult often leads to a messy product, but the early buzz on It is positive, and the film's advertising campaign has been genuinely frightening—you can't beat a scary clown.
---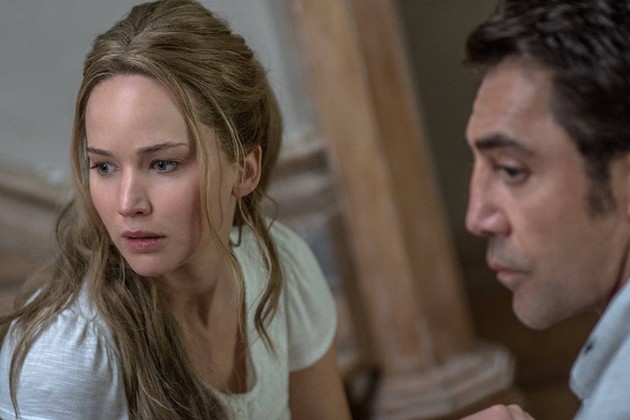 mother! (September 15)
What It Is: Darren Aronofsky's first film since his 2014 epic Noah, starring Jennifer Lawrence and Javier Bardem as a married couple whose tranquil life in the countryside is upended by the arrival of a mysterious couple (Ed Harris and Michelle Pfeiffer).
If You Need Convincing: The plot of this movie remains shrouded in mystery, though it certainly has the vibe of a suspenseful horror film from its cryptic advertising. But it could represent a real creative bounce-back for Lawrence, who hasn't starred in a critical hit since 2013's American Hustle.
---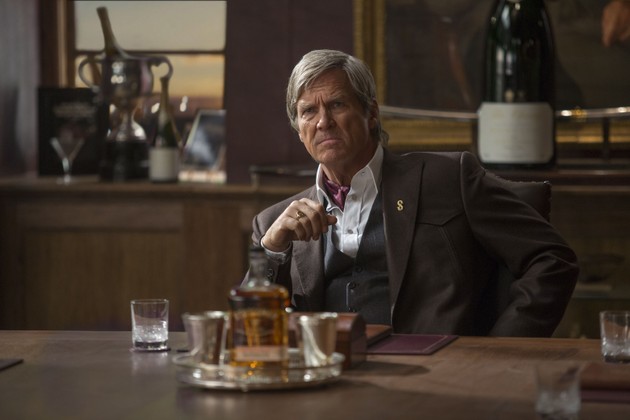 Kingsman: The Golden Circle (September 22)
What It Is: The sequel to the surprise 2014 hit Kingsman: The Secret Service, an aggressive, hyper-violent upending of the James Bond formula from the director Matthew Vaughn (Kick-Ass, X-Men: First Class).
If You Need Convincing: This time, the agents of Kingsman (including Taron Egerton, Colin Firth, and Mark Strong) journey to America, where they tangle with an all-star cast including Halle Berry, Channing Tatum, Jeff Bridges, and a villain played by Julianne Moore. The first Kingsman was widely polarizing but drew some raves for its gleeful mockery of British class stratification.
---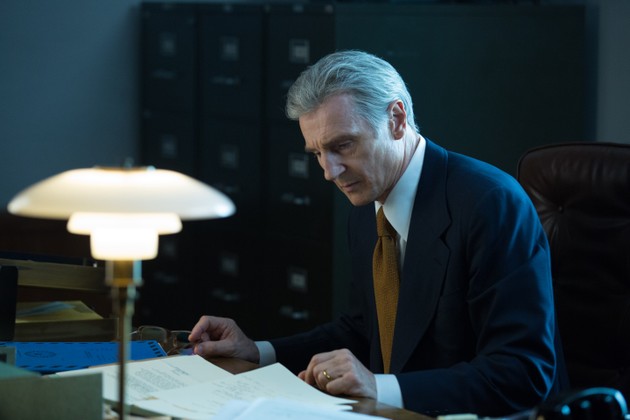 Mark Felt: The Man Who Brought Down the White House (September 29)
What It Is: A biopic about the FBI lifer Mark Felt (Liam Neeson), who became the anonymous source "Deep Throat" for reporters Bob Woodward and Carl Bernstein and aided the investigation into the Watergate scandal that toppled the Nixon presidency.
If You Need Convincing: Neeson, with grey hair and a slimmed-down frame, is a dead ringer for Felt; the film also features Diane Lane as his wife Audrey and Michael C. Hall (Dexter) as White House counsel John Dean. Writer/director Peter Landesman, a former New York Times journalist, last made the NFL expose Concussion.
---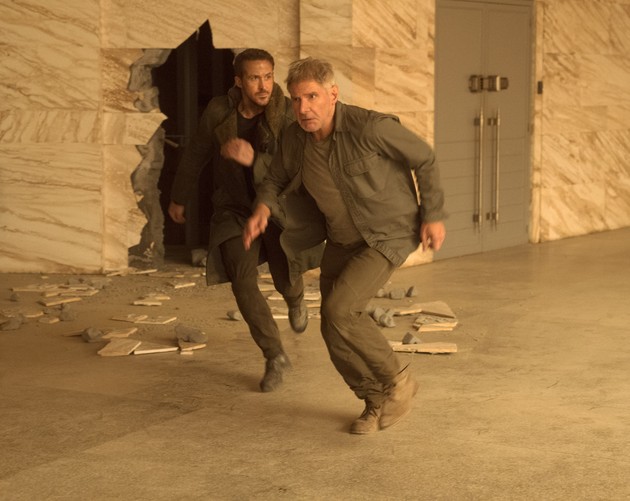 Blade Runner 2049 (October 6)
What It Is: Thirty-five years later, a sequel to Ridley Scott's sci-fi masterpiece, now starring Ryan Gosling (as a new "Blade Runner," Officer K, hunting android "replicants") and directed by Denis Villeneuve (coming off of an Oscar nomination for 2016's great piece of sci-fi, Arrival).
If You Need Convincing: Harrison Ford is back as Rick Deckard but in a more limited role that seems reminiscent of his performance in Star Wars: The Force Awakens. The film's larger plot, outside of Officer K and Deckard linking up to solve a mystery, is unknown, but the ensemble includes Jared Leto, Mackenzie Davis, and a returning Edward James Olmos as Gaff. Get your unicorn origami ready!
---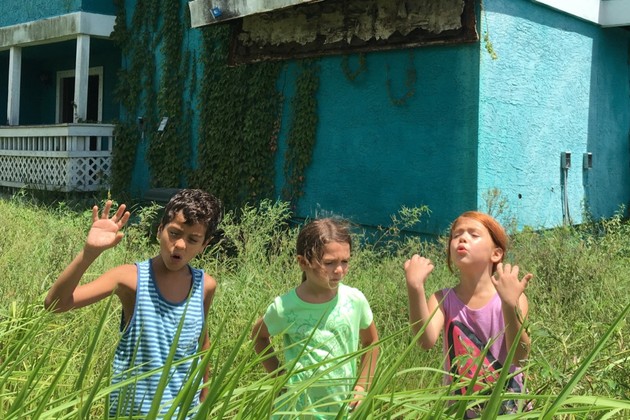 The Florida Project (October 6)
What It Is: The most expansive film yet from the director Sean Baker (whose last film, the surprise 2015 hit Tangerine, was filmed on an iPhone). Set in and around a low-rent motel in Orlando, Florida, the film follows Moonee (Brooklynn Prince), a mischievous 6-year-old, as she gets up to hijinks and bothers the motel manager Bobby (Willem Dafoe).
If You Need Convincing: Baker has graduated from the world of micro-budget filmmaking to the regular, small-budget indie world here. The Florida Project is joyous, stressful, and heartbreaking, and features a subtle, sensitive performance from Dafoe that deserves serious awards attention.
---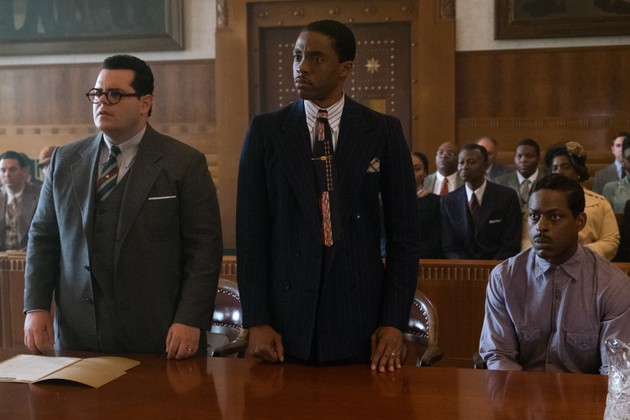 Marshall (October 13)
What It Is: A biopic about a young Thurgood Marshall (Chadwick Boseman, who has already convincingly played Jackie Robinson and James Brown and now adds a third icon of American history). The film essays Marshall's work as an NAACP attorney on a specific case, a specious rape charge against a man named Joseph Spell (Sterling K. Brown) in Greenwich, Connecticut.
If You Need Convincing: The film is clearly a passion project for the African American director Reginald Hudlin, who has not made a film in 15 years (he's mostly worked in television and as a producer in recent years). Marshall also features Josh Gad, Kate Hudson, Dan Stevens, and James Cromwell.
---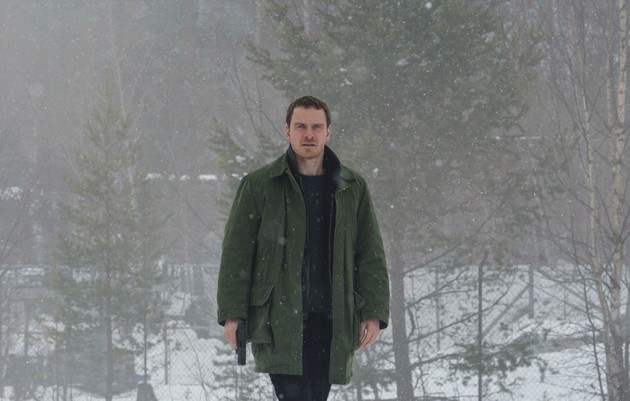 The Snowman (October 20)
What It Is: The latest helping of Nordic noir is an adaptation of the best-selling crime thriller by Jo Nesbø; Michael Fassbender stars as Detective Harry Hole, on the hunt of a serial killer with the help of a brilliant recruit (Rebecca Ferguson).
If You Need Convincing: The film is directed by Tomas Alfredson, the Swedish director who excels at moody, frightening works of high tension, including Let the Right One In and Tinker Tailor Soldier Spy.
---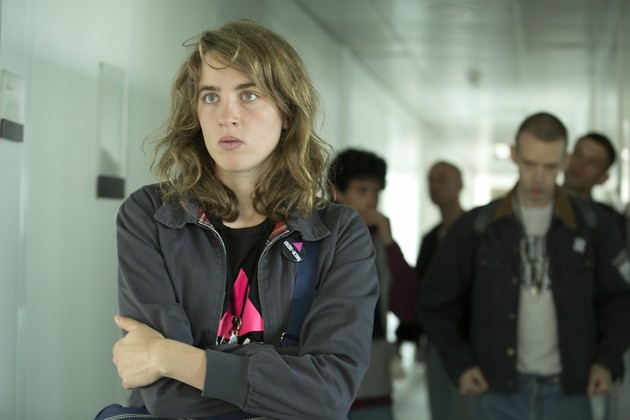 (BPM) Beats Per Minute (October 20)
What It Is: Also known as 120 Beats Per Minute, Robin Campillo's new film was a hit at this year's Cannes Film Festival, where it won the Grand Prix. Set in France in the 1990s, it follows a group of AIDS activists who were part of the advocacy group ACT UP.
If You Need Convincing: The sweeping biopic drew some of the biggest raves of the year at Cannes, drawing comparisons to Larry Kramer's play The Normal Heart as a landmark work of gay history.
---
Wonderstruck (October 20)
What It Is: The new film from Todd Haynes (Velvet Goldmine, Far From Heaven, Carol) is a somewhat surprising choice for the director—an adaptation of a children's book by Brian Selznick. It debuted at Cannes to positive reviews.
If You Need Convincing: The film stars frequent Haynes collaborator Julianne Moore but sounds rather daring from a storytelling perspective, focusing on two parallel plotlines (one in 1927, one in 1977) and following two children on special quests through art museums in search of mysterious heroes.
---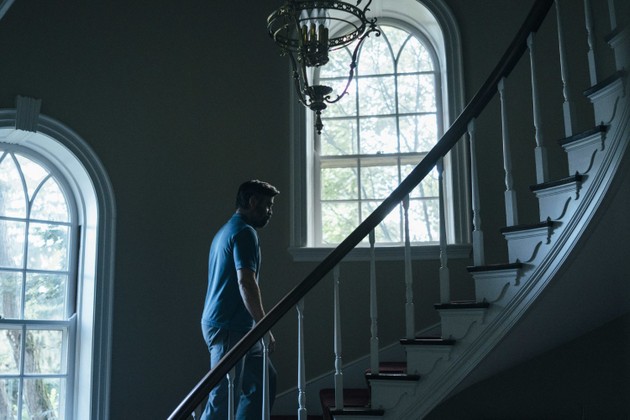 The Killing of a Sacred Deer (October 27)
What It Is: A bizarre, demented fable of a doctor (Colin Farrell) who is handed an impossible choice regarding the life of his wife (Nicole Kidman) and their children; a grim fairy tale, as funny as it is horrifying. In other words, the new film from the Greek maestro Yorgos Lanthimos (Dogtooth, The Lobster).
If You Need Convincing: Lanthimos isn't for everyone. But nobody makes movies like him, and Farrell (so good in The Lobster) has become his muse, reciting his odd, robotic dialogue better than anyone. The Killing of a Sacred Deer is even stranger and scarier than the film that got Lanthimos an Oscar nomination, but it still deserves to be seen.
---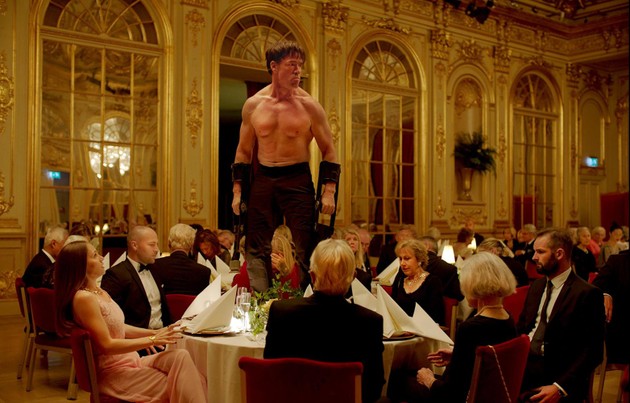 The Square (October 27)
What It Is: A searing, epic, 140-minute satire of social mores and political correctness from Ruben Östlund, the Swedish director behind the 2014 crossover hit Force Majeure. The Square is about a lot of things—the fine line between works of art and publicity campaigns, the tenuous grasp progressives have on their views of the world—and it's just as searing, if more sprawling, as Ostlund's last film.
If You Need Convincing: Thanks to the international cachet of his last film, Ostlund has drawn in a bigger cast for The Square, including Elisabeth Moss and Dominic West, who all have brilliantly funny set-pieces devoted to them.
---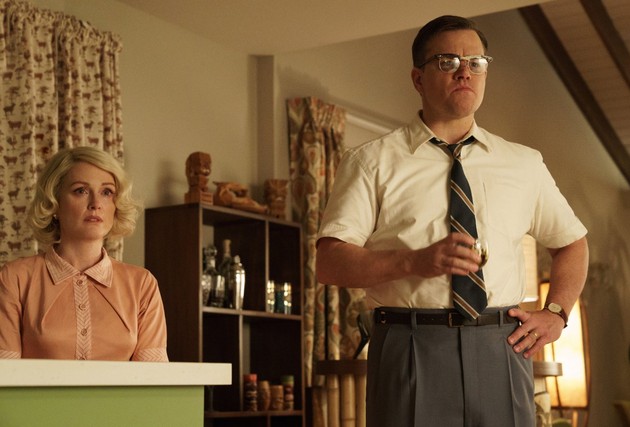 Suburbicon (October 27)
What It Is: A long-awaited crime comedy that's some 30 years in the making. Directed by George Clooney, the film (about the dark underbelly of a dull American suburb) was first written by the Coen brothers in 1986, shortly after the release of their first movie, Blood Simple.
If You Need Convincing: Clooney has assembled an all-star cast for this strange little black comedy, including Matt Damon, Oscar Isaac, and Julianne Moore; though he hasn't made a great movie in a few years, he's still the Oscar-nominated director behind the excellent Good Night, and Good Luck (2005).
---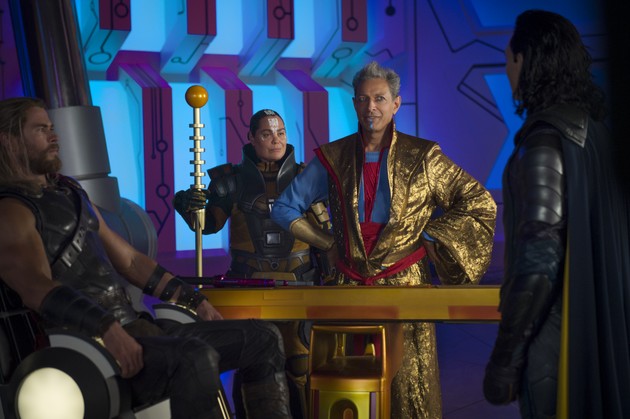 Thor: Ragnarok (November 3)
What It Is: The latest Marvel Cinematic Universe effort, the newest in a never-ending barrage of superhero films that now come thrice a year. But don't turn back! The Thor series has always been most in touch with Marvel's zany Technicolor storytelling vibe, and Ragnarok, which follows Thor's adventures in space with the Hulk (Mark Ruffalo), looks like a hoot.
If You Need Convincing: Cate Blanchett is playing the villain Hela (the Norse goddess of death), but more importantly, it's being directed by Taika Waititi, the up-and-coming New Zealander whose last feature was Hunt for the Wilderpeople, one of the most charming comedies of 2016.
---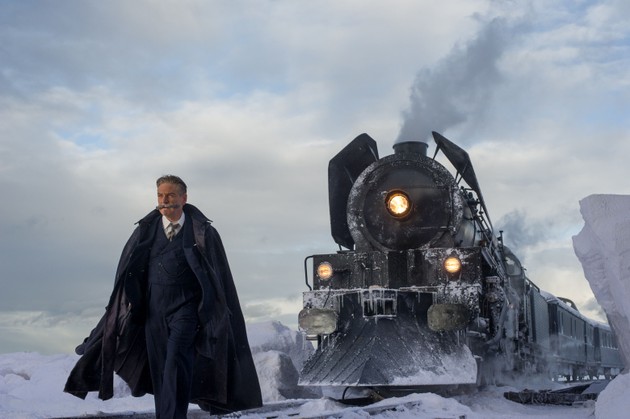 Murder on the Orient Express (November 10)
What It Is: Kenneth Branagh directs and stars as Hercule Poirot, trying to solve one of Agatha Christie's most famous mysteries. Did the butler do it? Has Poirot's mustache finally been styled too ridiculously? We'll soon find out.
If You Need Convincing: The passengers on the Orient Express include Penélope Cruz, Willem Dafoe, Judi Dench, Josh Gad, Derek Jacobi, Hamilton's Leslie Odom Jr., Michelle Pfeiffer, Daisy Ridley, and Johnny Depp.
---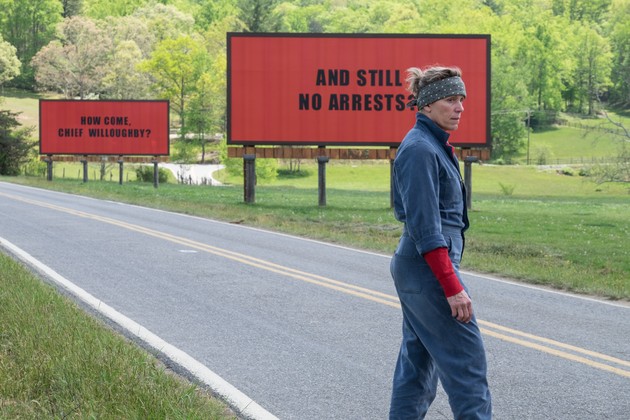 Three Billboards Outside Ebbing, Missouri (November 10)
What It Is: Mildred Hayes (Frances McDormand) is trying to solve the murder of her daughter in a small Missouri town. Angered that the police aren't doing their job, she takes out three advertisements to try and shame them into action.
If You Need Convincing: This riotous-looking black comedy looks like career-best work from McDormand and comes from the writer-director Martin McDonagh, the great Irish playwright behind dark film comedies like In Bruges and Seven Psychopaths.
---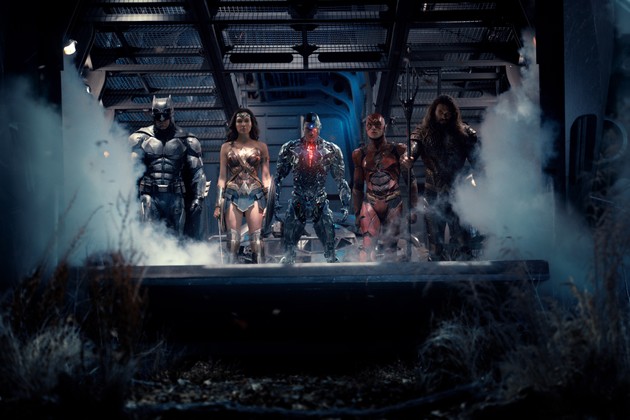 Justice League (November 17)
What It Is: Remember how the DC Comics cinema universe suddenly seemed exciting and fun in the wake of Wonder Woman? This will be the true test if that can be sustained, a team-up film featuring Superman (Henry Cavill), Batman (Ben Affleck), the aforementioned Diana Prince (Gal Gadot), Aquaman (Jason Momoa), The Flash (Ezra Miller), and Cyborg (Ray Fisher).
If You Need Convincing: This film's production has been chaotic following the tragic death of the director Zack Snyder's daughter, with the established comic-book hand Joss Whedon coming in to rewrite the script and shoot a bunch of new footage. So even the trailers probably don't offer a lot of clues on what Justice League will end up being.
---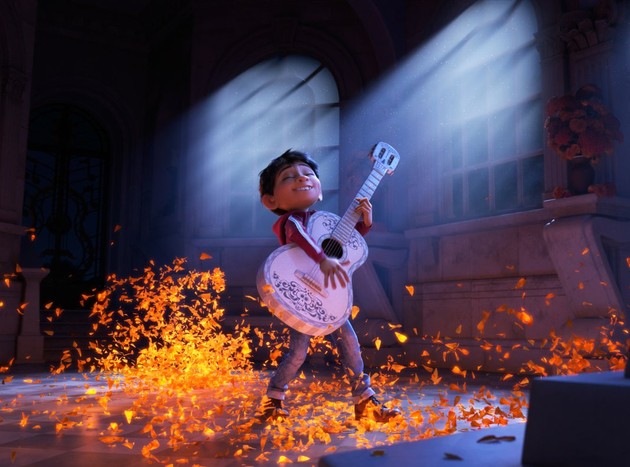 Coco (November 22)
What It Is: A new Pixar film, the company's first original work since 2015's The Good Dinosaur, which is centered around the Mexican Day of the Dead and its accompanying folklore. It follows Miguel, a young aspiring musician who finds himself in the Land of the Dead, exploring his family history.
If You Need Convincing: Director Lee Unkrich's last film was Toy Story 3, one of the company's all-time biggest hits, but he worked closely with the Mexican American animator Adrian Molina (who wrote and co-directed the film with him).
---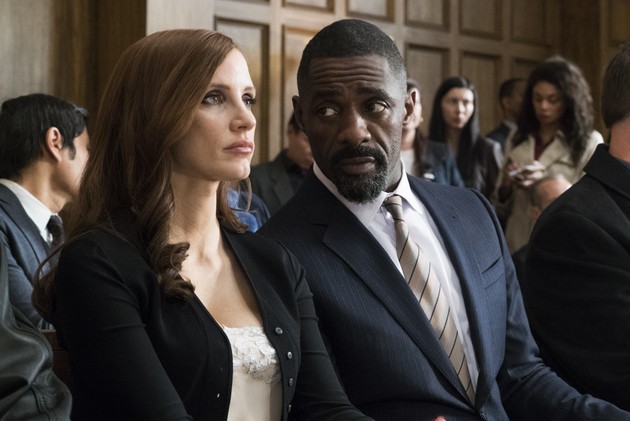 Molly's Game (November 22)
What It Is: The directorial debut of Aaron Sorkin, based on the true-life memoir of Molly Bloom, who ran high-stakes, underground poker games in the worlds of Hollywood and high finance. Jessica Chastain stars as Molly, who rubbed shoulders with movie stars and the Russian mob before being targeted by an FBI investigation.
If You Need Convincing: Sorkin has long been destined to write and direct, but it's still an intriguing new challenge for him—he's never done it before, not even on the TV shows he's created (like The West Wing or The Newsroom).
---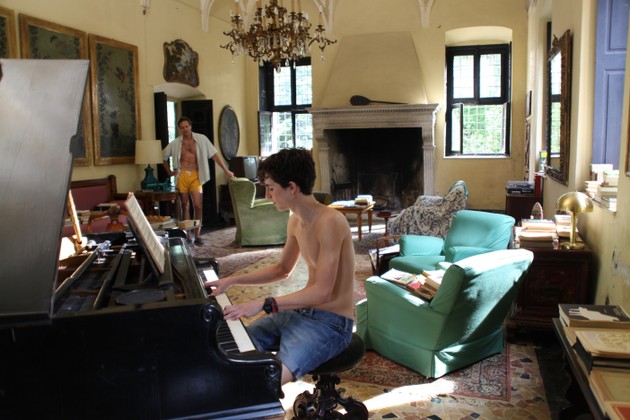 Call Me by Your Name (November 24)
What It Is: One of the most hyped Oscar players of the year is this swooning coming-of-age drama, directed by Luca Guadagnino (A Bigger Splash), written by James Ivory, and based on the acclaimed novel by André Aciman. It follows the budding romance between a young man named Elio (Timothée Chalamet) and an older academic called Oliver (Armie Hammer) in an Italian villa in the 1980s.
If You Need Convincing: The film has been wildly hyped at every film festival it has played at, with Hammer and Michael Stuhlbarg's performances drawing particular acclaim.
---
Other films to look out for: Nicholas Hoult stars in the J.D. Salinger biopic Rebel in the Rye (September 8); Enlightened creator Mike White directs Ben Stiller in the indie comedy Brad's Status (September 15); Steve Carell and Emma Stone are Bobby Riggs and Billie Jean King in Battle of the Sexes (September 22); Tom Cruise plays a real-life DEA renegade in American Made (September 29); Kate Winslet and Idris Elba are stranded on a mountain in The Mountain Between Us (October 6); Gerard Butler fights weather gone wild in the so-bad-it's-great Geostorm (October 20); Margaret Qualley plays a young nun in acclaimed drama Novitiate (October 27); the bad moms are back for more mischief in A Bad Moms Christmas (November 3); Woody Harrelson plays the belligerent president in Rob Reiner's biopic LBJ (November 3); Richard Linklater directs the war dramedy Last Flag Flying (November 3), Greta Gerwig makes her directorial debut with the comedy Lady Bird (November 10); Gary Oldman inhabits Winston Churchill in his Darkest Hour (November 22); and Benedict Cumberbatch plays Thomas Edison in The Current War (November 24).