The Atlantic's Week in Culture
A roundup of our recent writing on arts and entertainment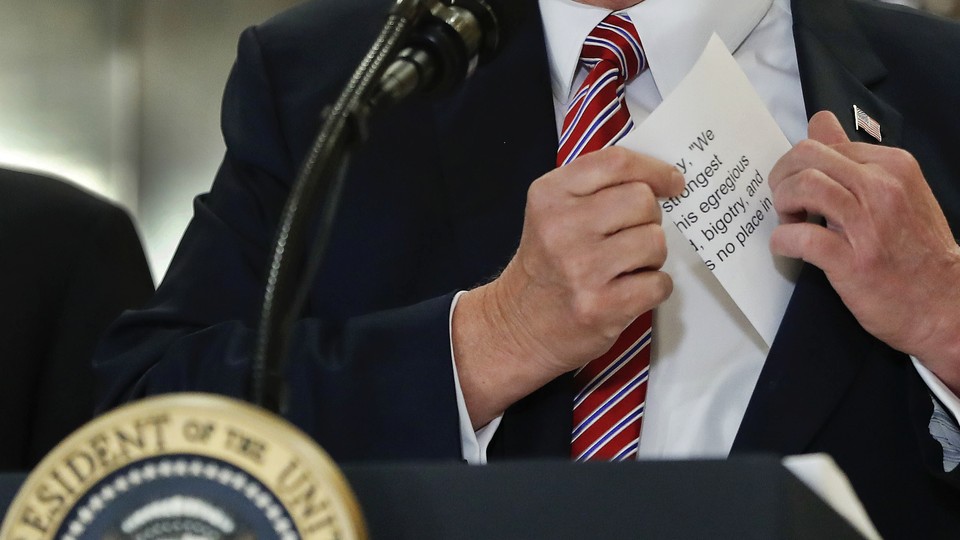 Don't Miss
An Indelible Image From Trump's 'On Both Sides' Press Conference—Megan Garber dives into what it meant when the chief executive chose his own words over the ones that had been prepared for him.
---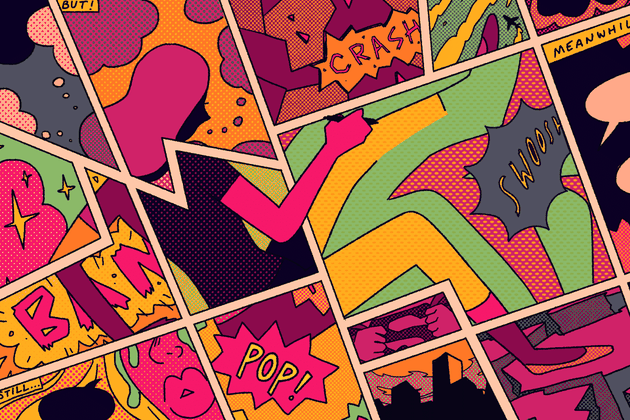 The Business of Creativity
The Invisible Artists Behind Your Favorite Comics—Asher Elbein explores the world of colorists and letterers, who bring a silent medium to life.
Confessions of a Costume Curator—Kimberly Chrisman-Campbell explains that as a fashion historian, it's her job to learn from other people's clothes, which can be a challenging, messy, and often spooky task.
---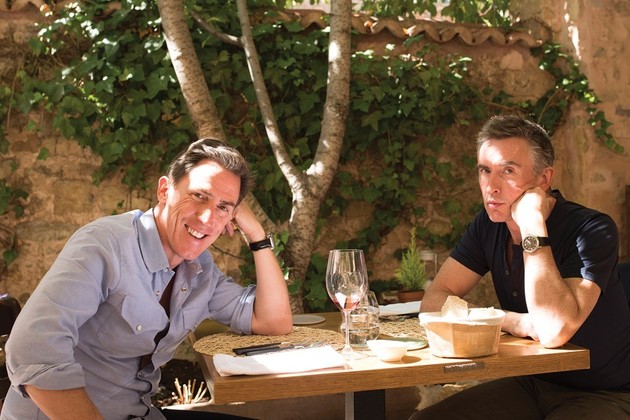 Film
The Trip to Spain Is Pure Comedy About Comfort Food—David Sims watches another hilarious entry in the faux-documentary series starring the comedians Steve Coogan and Rob Brydon.
Logan Lucky Is a Welcome Return to Movies for Steven Soderbergh—David Sims watches the charming caper film set at a NASCAR race, starring Channing Tatum, Adam Driver, Daniel Craig, and Riley Keough.
---
TV
Atypical Is So Close to Great—Sophie Gilbert thinks the Netflix series about a high-school senior with autism is warmhearted, funny, and totally inconsistent.
Game of Thrones: No Choice At All—David Sims, Lenika Cruz, and Megan Garber discuss 'Eastwatch,' the fifth episode of the seventh season.
Joking After Charlottesville—Megan Garber looks at Anthony Scaramucci's appearance on The Late Show With Stephen Colbert, in which he was ready to laugh but the host and audience were not.
'He Is Not a President'—Sophie Gilbert analyzes Seth Meyers and Jimmy Fallon's damning critiques of Donald Trump in the aftermath of Charlottesville.
Would You Believe Jon Snow?—Megan Garber notices that Game of Thrones is exploring the life of another kind of monster this season: the alternative fact.
The Defenders: Marvel's TV Universe Clicks Into Place—Sophie Gilbert enjoys the Netflix limited series that brings the gang together, to riotous results.
'Let Us Eat Cake': The Tina Fey Effect in 2017—Megan Garber asks: After Charlottesville, who should be speaking and who should be listening?
---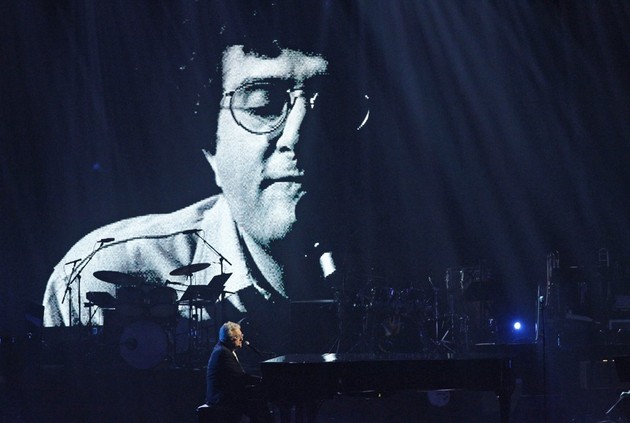 Music
The Dark Matter of America's Foremost Musical Satirist—Conor Friedersdorf believes Randy Newman has done as much as any songwriter to anticipate the tragicomic place where the country finds itself.
Justin Bieber Has Another Question for the Pop World—Spencer Kornhaber says the singer's shimmery new single "Friends" comes off as a gift to long-suffering fans, and as an attempt to further his hot streak.
Getting Hate Speech Off Music-Streaming Services—Spencer Kornhaber notes that Spotify has pulled a number of bands from its platform in yet another example of tech companies grappling with white supremacy.
---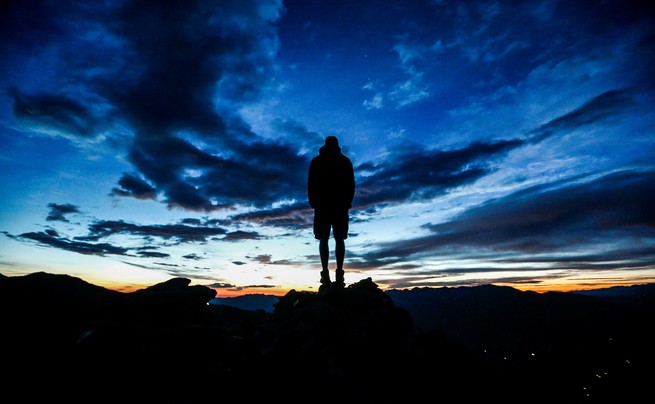 Books
Beast Celebrates a Man's Abrupt Return to Nature—Scott Beauchamp reviews Paul Kingsnorth's novel, which builds on the ecological, humanist terrain of the writer's previous work.
---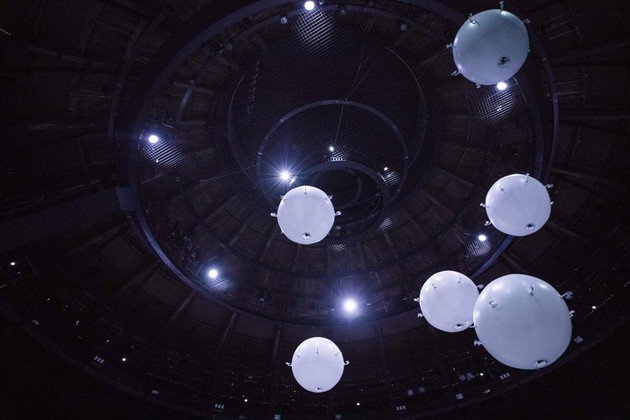 Art
The Follow-Up to Rain Room Is Brilliant and Unsettling—Sophie Gilbert visits Random International and Wayne McGregor's + / - Human, an installation by way of Black Mirror.
---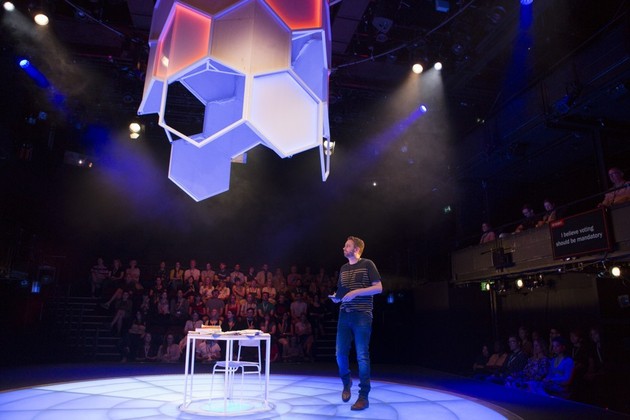 Theater
A Play That Tests Ethical Questions in Real-Time—Sophie Gilbert attends The Majority, which quizzes its audience on hot-button issues to demonstrate how easily the shape of a query can alter its answer.