The Grimy, Chaotic Thrills of Good Time
Robert Pattinson gives an electrifying performance in the Safdie brothers' tale of a dark journey into New York's criminal underbelly.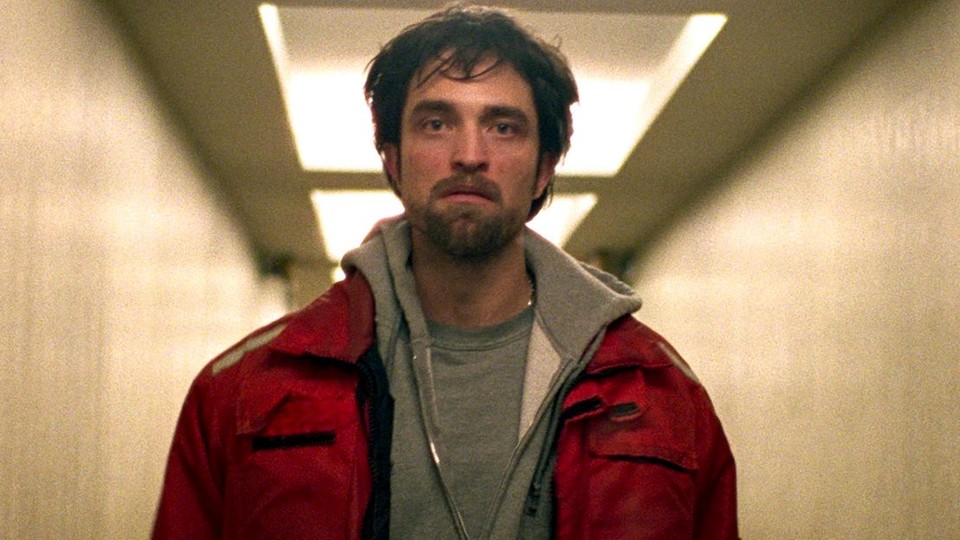 Readers, be warned: Good Time is not the easygoing romp its title suggests. The new movie from Joshua and Benny Safdie, the sibling team of indie filmmakers behind abrasive micro-budget cult hits like Daddy Longlegs and Heaven Knows What, is hardly a fun experience at the theater, but it is an unforgettable one. Propulsive, urgent, and frequently disturbing, Good Time is a techno-scored, 21st-century journey into New York's criminal underbelly that manages to feel authentic and deeply surreal at the same time.
Who did the Safdie brothers recruit for this uncanny film? Robert Pattinson, of course—the one-time teen idol who now seems to enjoy defacing his movie-star looks in the name of art cinema. He was outstanding this year as the mumbling, bearded aide-de-camp in The Lost City of Z, and he's even better here as Constantine Nikas, a small-time Queens bank robber trying to break his brother out of jail after a heist gone wrong. Good Time is nasty and sometimes unconscionably brutal, but it's also the best film the Safdies have made, a (literally) grimy odyssey that'll make you want to take a shower upon exiting the theater.
The Safdies' last movie, Heaven Knows What, was similarly tough to watch but followed more sympathetic subjects: a group of heroin addicts panhandling and trying to survive in Manhattan. Constantine (Connie to his friends) is concerned with a more immediate mess of his own making, a bank robbery that went south because of his inept, mentally challenged brother Nick (played, with surprising pathos, by Benny Safdie himself). Nick is soon arrested and sent to jail, but a fight gets him transferred to the hospital, from which Connie seeks to rescue him.
If this sounds like a poorly thought-out scheme, well, it is. Good Time is not a movie about a master criminal, and Connie's plan doesn't extend much beyond sneaking his brother past the cops and hiding out somewhere. The story is driven more by the powerful, largely unspoken connection between Connie (a live-wire bundle of energy) and Nick (who Connie thinks can't survive without his help). Connie's manic efforts to save his brother, which get him into deeper and deeper trouble as he tries to evade the police, are strangely relatable since they're mostly non-violent. Even the bank robbery that leads off the film is a simple confidence trick, carried out by Connie silently passing threatening notes to a teller.
But then Good Time goes from a bizarre adventure to something more traditionally distressing, particularly after Connie and Ray (Buddy Duress), another prison escapee he's gotten mixed up with, have a run-in with Dash (Barkhad Abdi), the security guard at an amusement park they try to hide out in. To the Safdies' credit, they make no effort to varnish the inherent ugliness of Connie's criminal life, nor the cruelty he's willing to resort to if need be. But there's an especially dark edge to the final act of the movie, as whatever initial motivations Connie might have had become less relevant to his desperate struggle to stay alive.
Through it all, Good Time is propelled by a pounding, synthy score from Daniel Lopatin (also known as the electronic musician Oneohtrix Point Never) and the brilliant cinematography of Safdie regular Sean Price Williams, who bathes Connie in various ghastly shades of neon as he stumbles further into the bowels of Queens. The Safdies are aiming for sensory overload, taking a classic genre of New York moviemaking (following "one crazy night," like Martin Scorsese's After Hours) and turning it into the ultimate bad trip.
The Safdies' skill at shaping this upsetting story into something watchable is undeniable, but I'm not sure Good Time would work as well without Pattinson at its center. He's gone from seeming like a superstar searching for art-film credibility—he was a little lost in David Cronenberg's Cosmopolis (2012)—to one of Hollywood's most genuinely exciting actors; Connie is certainly his finest performance to date. When Good Time hits its visceral lows, Pattinson keeps the movie from feeling like an exercise in futility, finding something human within a character who's quickly losing himself in an atmosphere of total chaos.