Would You Believe Jon Snow?
In its current season, Game of Thrones is exploring the life of another kind of monster: the alternative fact.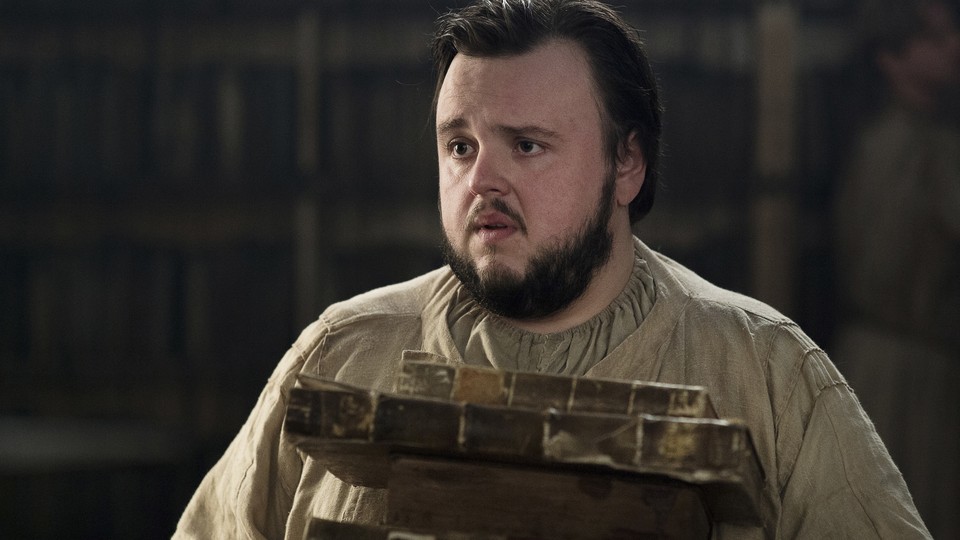 This post references plot points through Season 7, Episode 5 of Game of Thrones.
"Perhaps we ought to listen to what he has to say."
Sam Tarly is trying his best to convince the maesters of the Citadel that Jon Snow has not completely lost his mind. Sam is not having an easy time of it. Which is not entirely surprising: The truth Jon is telling, after all, involves murderous zombies rising from the north's icy wastelands to attack the warm humans of the south and win them over for the army of the dead. Oh, and the zombie-horde includes some giants. Oh, and the whole undead army is operating under the leadership of an ice-king with superhuman strength who seems to be both exceptionally militarily strategic and also in possession of a lifetime supply of EyeCandys color contacts in Fancy Blue.
Jon—while the audience of Game of Thrones knows this for sure, the denizens of Westeros do not—has not lost his mind. He has seen the army of the dead, right in the midst of their army-ing. He knows the White Walkers and their Night King are real, not as a matter of faith, but as a matter of observation. He's been an eyewitness to the hungry hordes of former humans who have been converted, through some unknown magic, into weapons.
But Jon is fairly unique in that vision: To most everyone else in Westeros, the White Walkers are fanciful myths. They're the stuff of legend and lore, which is also to say of lies. As a Citadel maester reminds Sam Tarly, quite reasonably, "prophesies of doom are never in short supply, especially when winter comes."
* * *
Game of Thrones resonates in part because of its aggressive escapism: the dragons, the magic, the going-out tops that work as business casual. Here is a show that, in a time of political turmoil, offers viewers the chance, for an hour just before the new week begins, to get away from the fires and the furies of reality. But Game of Thrones resonates, as well, because it channels the anxieties of this chaotic moment: about power and who deserves it, about justice and how it might be found. In that sense Jon Snow's ice-zombies are invested both with magic and with realism: They ask questions not just about life and death, but about truth itself. In a world of information that is both limited and easily manipulated, should people in the Seven Kingdoms believe Jon and his tales of imminent apocalypse? What if they do, and are fooled? What if they don't, and are doomed?
Game of Thrones may be a show about war, and aristocracy, and loyalty, and tyranny, and, very occasionally, love; it is also keenly interested, however, in the dynamics of belief. It cares about the ways information can save lives and take them—the ways truths and non-truths can be weaponized for good and for ill. Ned Stark dies because, as a person of honor, he doesn't understand how easily Joffrey will lie to him. The Lannisters retain their power not merely because of their fancifully outfitted bannermen, but because of their spies. Varys and Littlefinger, two expert intelligence-gatherers and information-manipulators, have survived thus far into the show's generally Darwinian proceedings in large part because they have replaced martial ability with intellectual acumen: When you play the Game of Thrones, apparently, either you win, or you spy.
But Jon Snow and his ice-zombies represent a very particular twist on all that. And the show's current season, along with them, represents a very particular twist. Having come to the south to warn its denizens that Winter Is Coming, the king of the north now finds himself in a position that is an extremely familiar one in the world Game of Thrones is operating in: Jon has to convince people that what he is saying is true. He must win over those who are not at all inclined to give him—or his observations—the benefit of the doubt. He must, in essence, prove that he is not fake news.
So Season 7 of Game of Thrones finds Jon, clad in his Winterfell leathers and Valyrian steel, ready for battle—and yet the war he is fighting, it soon becomes clear, will first be waged in human minds. Soon after Jon arrives at Dragonstone, once he has convinced Daenerys to allow him to mine the land's caves for dragonglass, Jon shows her to drawings he tells her he has happened upon in his mining. They're cave drawings—drawings that progress from primitive swirls and stars to a detailed image of humans and, then, finally, the Night King, rendered in minute precision, right down to those Fancy Blue eyes.
"They were here together, the children and the first men," Jon tells Dany.
"Doing what?" she asks. "Fighting each other?"
Jon Snow could not have asked for a better opening. "They fought together against their common enemy," he corrects her. "Despite their differences, despite their suspicions. Together." He pauses, letting his words sink in with the queen. "We need to do the same if we're going to survive. Because the enemy is real. It's always been real."
My first thought when watching the scene—and I was not alone in this—was that Jon had added the drawings of the Night army himself. The complexity of the art, after all, progressed from Cave of Forgotten Dreams to photorealism almost comically quickly. And also: Jon had good reason to get out his chalk set. The images were helping him, after all, to make a point: that winter really is coming. That the enemy is real, and always has been.
There's a cyclical quality to that insistence. Jon's efforts are repetitions of the efforts made by Jeor Mormont in the second season of the show: The lord commander of the Night's Watch, after he had been attacked in his chamber by a wight, had sent a letter to the Small Council at King's Landing, asking them for military aid. The White Walkers were moving south, Mormont told the king's advisors. The Night's Watch needed help fending them off. "Cold winds are rising, and the dead rise with them," the lord commander had written.
Grand Maester Pycelle was not inclined to believe. "The northerners are a superstitious people," he said.
"Mormont doesn't lie," Tyrion noted.
Cersei, too, was dismissive. "One trip to the Wall and you come back believing in grumkins and snarks," she told her brother.
"I don't know what I believe," Tyrion replied. "But here's a fact for you: The Night's Watch is the only thing that separates us from what lies beyond the Wall."
The council session ended; Mormont's request went ignored. It's taken several seasons for it, like the army of the dead, to rise again—this time, through the person of Jon Snow.
"I put my trust in you, a stranger," the king of the north tells Daenerys, "because I knew it was the best chance for my people — for all my people. Now I'm asking you to trust in a stranger because it's our best chance."
This time: The requests are heeded. Jon has spent the current season of Game of Thrones building a coalition devoted to facts—and to facing head-on the threat those facts represent. With the help of Tyrion, he is convincing Jaime—and, with Jaime's help, Cersei—of the fact that the White Walkers are real. He is convincing Dany that Winter is not merely coming, but nonfictional.
They all, like Jon, still have their work cut out for them. "Cersei thinks the army of the dead is nothing but a story, made up by wet nurses to fight children," Tyrion notes. "What if we prove her wrong?" He then advises Jon to fight reticence with evidence: to bring a wight—an ice-zombie—to the south, physical proof that winter is coming because, indeed, winter has already come. "Bring one of these things to King's Landing," Tyrion says, "and show her the truth."
It's an absurd plan. It's absurd on its face; it's absurd when Jaime sums it up to Cersei: "An army of dead men is marching on the Seven Kingdoms," the brother informs the sister. "Tyrion says he'll have proof."
And yet it's an absurdity born of necessity. Westeros is a world of hard lives and hard truths; its people are generally not inclined to believe in fairy tales. It, too, is a land that is guided by the paranoid style. Its people believe in different gods, and the trouble can come when they are asked to believe in truths about the physical world. The White Walkers are sometimes compared to climate change, and Jon Snow is sometimes compared to Al Gore: a speaker of truths that many people are not ready to hear. Jon and his ad-hoc team, in their mission, are seeking, essentially, the hard data that will make apocalypse feel to people less like a far-off story and more like an immediate threat. An existential one.
Sam, too, is engaged in that work: He knows that the maesters of the Citadel can be crucial in the fight to convince people to do some fighting in the first place. "Everyone in Westeros trusts and respects you," Sam tells the wizened men assembled before him, appealing to their egos as well as their sense of civic duty. "If you tell people the threat is real, they'll believe it. If you advise all the lords to send their men north to hold the Wall, they'll do it. And if you tell every maester in the Citadel, they may find something that lets you defeat the army of the dead for good."
"It could be done," Archmaester Marwyn replies. "And this news could be authentic." He pauses. "It's possible."