Will Ferrell Needs to Be Weird Again
Films like The House, which cast the actor as a frustrated suburban everyman, are a waste of his unique comic talents.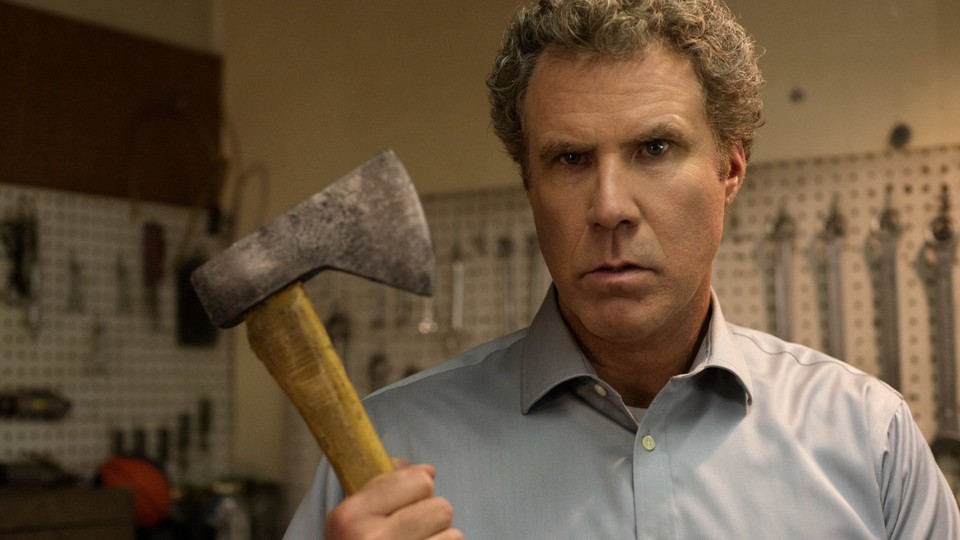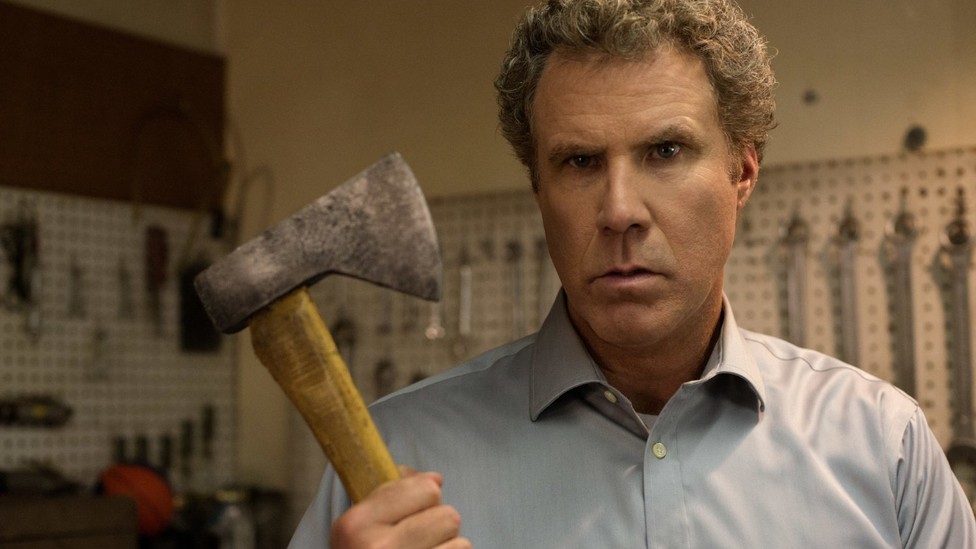 A glance at Will Ferrell's recent history at the box office does not suggest anything resembling a crisis. His last starring role, the 2015 Christmas comedy Daddy's Home with Mark Wahlberg, was a huge hit that did well enough to spawn a sequel (coming later this year). Before that, he teamed with Kevin Hart to make Get Hard, a prison comedy that grossed more than twice its budget; Anchorman 2, which did even better than that; and The Campaign with Zach Galifianakis (which made a healthy $87 million domestically). Ferrell's new film The House sticks to that strategy—put the actor alongside an established comedy star (Amy Poehler), give them a high-concept plot (a couple opens a casino in their home!), and wait for the easy cash.
Money aside, however, there's a definite sense of laziness to Ferrell's recent approach to his career—a sad reality considering the experimental lengths he used to go to, and the consistent quality of the films he made right after departing Saturday Night Live in 2002. Ferrell is arguably the most iconic comedy star of his generation, but he seems increasingly locked into lowest-common-denominator material as the genre struggles to retain its box-office cache. The House, like so many of his other recent efforts, feels anonymous—and should be just as quickly forgotten as the rest of them.
Because for all the money movies like The Campaign, Get Hard, Daddy's Home, and even Anchorman 2 make, they barely register a blip in the cultural zeitgeist. Ferrell's best-known characters—the over-eager Buddy of Elf, the egotistical Ron Burgundy of the original Anchorman, the Bush-era parody of American exceptionalism that is Ricky Bobby in Talladega Nights—have been replaced with total vacuums. Too often, Ferrell is called on to just play "himself," i.e. a slightly milquetoast suburban dad-type who gets sucked into some kind of dodgy enterprise and quickly overreacts.
Ferrell's greatest collaborations were with the director Adam McKay (with whom he made Anchorman, Talladega Nights, Step Brothers, and the cop comedy The Other Guys), a veteran SNL writer who encourages improvisation on his sets. But McKay and Ferrell struggled to crack the Anchorman sequel together, trying to turn it into a ham-fisted treatise on the evil of cable news, and since then McKay has gone on to Oscar success as the director of the more serious The Big Short (his next project is about the vice presidency of Dick Cheney).
While Ferrell can pull off playing audience surrogates in character, such roles are a huge waste of his talent. His best work always involves building a character from the ground up, and then constructing the film around it. The actor's film career exploded after the surprise success of Old School (2003), in which he played the manic "Frank the Tank," a new father in the middle of an extended nervous breakdown, alongside the more straight-laced Luke Wilson and Vince Vaughn. It was the kind of role Ferrell would go on to excel at: carefully developed sketch characters that contain heightened elements, but that nonetheless feel like real humans worthy of an entire movie.
At the same time, after Old School, Hollywood tried slotting Ferrell into more traditional leading-man roles. Woody Allen picked him as one of the many actors to play an Allen stand-in (like Jason Biggs, Kenneth Branagh, Owen Wilson, and many others) in Melinda and Melinda, one of the director's most forgettable efforts. Ferrell played the bewildered Darrin in Nora Ephron's misguided reboot of Bewitched, where his performance mostly consisted of confused yelling. He was a bizarre choice to play the depressed lead of Stranger Than Fiction, a flop meta-commentary on the strictures of storytelling, and he seemed completely adrift in the big-budget family adventure Land of the Lost, a CGI-laden claptrap that doesn't recognize that Ferrell is the movie's best special effect.
Ferrell's more antic, sketch-based brand of comedy dominated the genre in the mid-2000s. The rise of Judd Apatow, who favors slow, lo-fi storytelling in the mold of James L. Brooks, has introduced a new norm that doesn't suit Ferrell as well. A comedy like The House, written by the team behind the Neighbors movies, is aiming for something in the middle. Ferrell and Poehler play well-meaning parents trying to earn money for their kid's college fund by running an illegal casino in their basement; things obviously escalate (from a "criminal element" point of view), but it unfortunately never bends into surrealism.
Ferrell's best efforts in recent years have been the odd little experiments he does on the sidelines. Casa de Mi Padre, the Spanish-language comedy he made in 2012 for $6 million, is impressive mostly for how seriously it commits to its premise. The same goes for the Lifetime movie, A Deadly Adoption, which he made with Kristen Wiig in 2015, and which succeeded for its total lack of irony. But I'd love to see Ferrell once again make a broad, commercial movie with the aggressive strangeness present in masterworks like Step Brothers, where so much of the humor comes from all the work that went into crafting an internal logic to the film's warped world. Will Ferrell is not an everyman, and Hollywood will be better off once it finally realizes that.