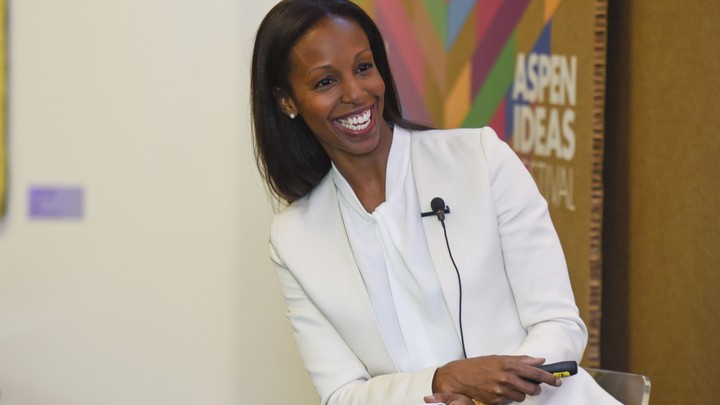 Louis Armstrong is rightly lauded as one of the most influential jazz artists of all time, but less frequently appreciated is the impact he had on ending segregation in the United States. In 1931, when Charles Black Jr. was a 16-year-old freshman at the University of Texas, he went to see Armstrong play at the Driskill Hotel in Austin, hoping, in his own words, that there would be "lots of girls there." Instead, he was struck by the music. "He was the first genius I had ever seen," Black wrote in 1986. "It had simply never entered my mind, for confirming or denying in conjecture, that I would see this for the first time in a black man … And if this was true, what happened to the rest of it?"
Black later became a constitutional lawyer, and in 1954 he wrote the legal briefs for Linda Brown, the 10-year-old plaintiff in Brown v. Board of Education. That experiennce of being awed by an artist's genius ended up contributing to a landmark case declaring racial segregation in public schools to be unconstitutional. The Harvard art history and African American studies professor Sarah Lewis cites this moment as an example of how culture enables people to see beyond their own blindspots. Art that gets us to pause, she argues, can lead us to a new vision of the world.
Last year, Lewis guest-edited an edition of Aperture magazine titled "Vision and Justice," which explored the intersection of photography and black America, and how the medium has contributed to social progress. She discussed the power of images and the political role of artists with the architect Michael Murphy on Wednesday at the Aspen Ideas Festival, co-hosted by the Aspen Institute and The Atlantic. Acknowledging the role that culture plays in justice, Lewis said, is something people tend to do only in times of crisis. But even in the current moment, she argued, when more visuals are produced every two minutes than were created during the entire 19th century, images still wield great power when they force people to slow down.
One example Lewis cited wasn't an artwork at all, but a plaque unveiled at Harvard last year to commemorate slaves who worked at the university in the 17th century. She also referred to an instantly iconic photograph of President Barack Obama bending down to let a small boy touch his head. And she quoted President John Kennedy's 1963 speech at Amherst College, in which Kennedy considered the power of artists in society, stating: "We must never forget that art is not a form of propaganda; it is a form of truth."
While that may be so, Murphy said, it doesn't mean art can't be weaponized. The co-founder and CEO of MASS Design Group, a non-profit firm advocating for "architecture that promotes justice and human dignity," reiterated the idea that forcing people to pause can enable them to restructure their thinking. Architecture is conceptually slow, he argued, since most buildings take at least five years to move from design to completion. He referred to MASS's proposal for a Holocaust memorial in London, which would create a pile of six million individual stones in the middle of the city, each one inscribed with the name of a victim. Visitors would be encouraged to take the stones home. The end result, Murphy said, would be that "six million people … agree to participate, engage, take a stone, and embrace a more just and tolerant society."
"There are images that are impossible to forget, searing themselves into our collective consciousness," my colleague Yoni Appelbaum wrote last year, after an extraordinary photo of a peaceful protester facing down two armed policemen went viral. "One man staring down a column of tanks in Tiananmen Square. A high school student attacked by police dogs in Birmingham, Alabama." That the history of activism is defined by images is no accident. As Lewis said, these are the visuals that prompt us to pause, and show us "not only the things we want to celebrate, but the things we need to remember."
We want to hear what you think about this article. Submit a letter to the editor or write to letters@theatlantic.com.
Sophie Gilbert
is a staff writer at
The Atlantic,
where she covers culture.