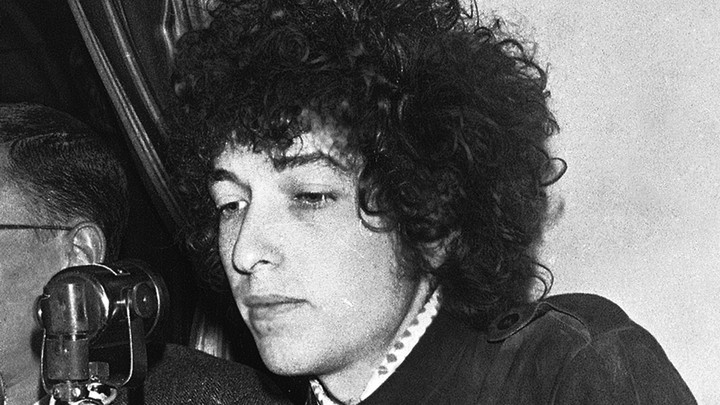 Orange Is the New Black Gambles Big—Sophie Gilbert digs into the return of the Netflix show for its fifth season.
Messiah Complexes: Talking to Damon Lindelof About the The Leftovers Finale—David Sims chats with the show's co-creator on the writing of the third season, its relationship with religion, and the Wizard of Oz.
James Corden's Optimism Prevails in London—Sophie Gilbert shows how the Late Late Show host paid tribute to the city in the first of three shows filmed in the U.K. capital.
The Leftovers: A Nicer Story—Spencer Kornhaber and Sophie Gilbert dissect the series finale of the HBO show.
---
Books
How Al Franken Got America to Take Him Seriously—Sophie Gilbert explores the Minnesota senator's strange career path through his new book.
Finding Your Audiobook Voice—Michael Frank, the author of The Mighty Franks, describes the peculiar pleasures of writing his memoir—and then recording himself reading the whole thing aloud.
Why Adolescence Lasts Forever—Megan Garber looks at a new book that explores the dynamics of popularity, and the ways our high-school selves stay with us far beyond the teenage years.
---
Sports
The Warriors' Perfect Basketball—Robert O'Connell argues that Golden State's dominance could grow stale in the future, but that for now the team presents nightly masterpieces in pursuit of excellence.
The Forgotten Legacy of Bill Lucas—Alex Putterman discusses the Atlanta Braves executive, who became the first black man to run a Major League Baseball team.
---
Music
Ariana Grande Returns to Manchester, With Allies—Spencer Kornhaber recaps the pop star's benefit concert, which came with a message of unity—but also a display of resilience and formidable security.
A Musical Voyage Through the Solar System, Darkly—Spencer Kornhaber listens to the bombastic new album from Sufjan Stevens, Nico Muhly, Bryce Dessner, and James McAlister.
Katy Perry Conquers the Early '90s on Witness—Spencer Kornhaber writes about the singer's fifth album, which drives the pop-music nostalgia machine forward a few years, with fun results.
We want to hear what you think about this article. Submit a letter to the editor or write to letters@theatlantic.com.