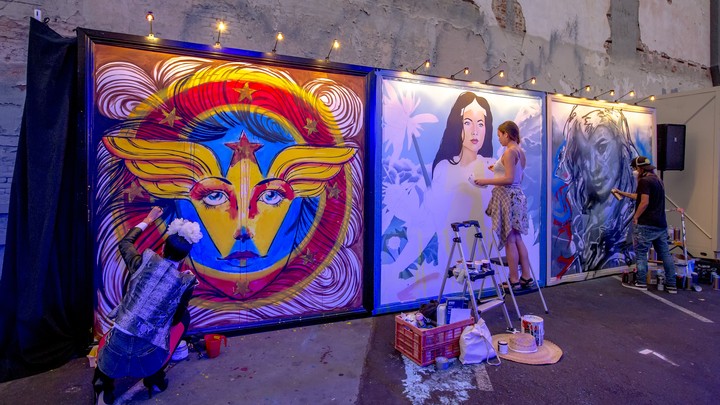 ---
Media
Spicer's Razor—Megan Garber explores how the White House press secretary turned "covfefe" into a covfspiracy.
---
Books
The Tragedy of Men—Sophie Gilbert reads Grayson Perry's pithy and insightful new book, where he laments how ill-suited masculinity is for modern life.
---
House of Cards Season 5 Live-Binge Review
Episode 1—Spencer Kornhaber begins watching the latest season of the Netflix series, which kicks off with the White House launching its own terroristic campaign.
Episode 2—The cyber-terrorism is coming from inside the house.
Episode 3—As America votes, the Underwoods watch a movie.
Episode 4—The Underwoods plan ahead after a hectic Election Day.
Episode 5—Team Underwood cajoles Congress nine weeks after the election.
Episode 6—Claire takes charge.
Episode 7—A terrorism scare leads to underground intrigue.
Episode 8—Frank goes camping and Claire plays hardball.
Episode 9—A nervous Inauguration Day Arrives
Episode 10—Frank draws a red line.
Episode 11—Paranoia sets in.
Episode 12—The Underwoods make some problems go away.
Episode 13—The season ends with a separation of powers.
---
Sports
The Unpredictable Draymond Green—Robert O'Connell argues that the Golden State Warriors forward is the likeliest candidate to offer a lackluster postseason the dose of raw drama it needs.
---
Art
Why Didn't Jared and Ivanka Report Their Art Collection?—Kriston Capps questions whether the couple takes art so seriously that they don't think of it as money.
We want to hear what you think about this article. Submit a letter to the editor or write to letters@theatlantic.com.