How Activism Can Advocate for Art
Lil Buck and Jon Boogz use their performances to get people to reconsider what movement can do.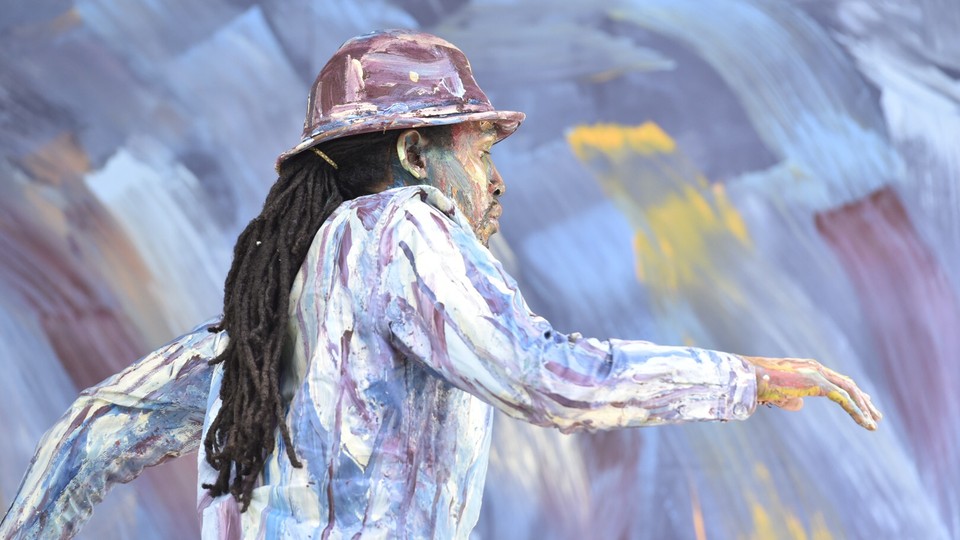 When art and activism come together, they usually do so in a way that moves in one direction: Artists use their work to highlight, interrogate, and illuminate issues in the world. But what if it were the other way around? What if artists can also use their activism to engage people in and educate them about art?
This is one of the goals of Movement Art Is, an organization co-founded by the dancer Lil Buck and the choreographer and director Jon Boogz. MAI's mission is to use "movement artistry to inspire change in the world." Just as significant, though, is its goal of elevating movement art as a medium. Through live performances and films, MAI advocates for social change while expressing how vital dance can be. Works like "Color of Reality," a 2016 collaboration with the visual artist Alexa Meade, use performance to speak about issues of racism and violence, but they also change the way many viewers might think about movement itself.
Boogz described the overall impact of MAI's work as a "double whammy," at a performance and panel at the Aspen Ideas Festival, which is co-hosted by the Aspen Institute and The Atlantic. The subjects it confronts—prejudice, injustice, mass incarceration, immigration—are "issues that are really close to us, really dear to our heart," he said. But at the same time, he and Buck are striving to introduce more people to the dance disciplines they grew up with, like jookin. "Using these films, we're touching on issues we wanna talk about, but secretly we're introducing you to the culture at the same time. Now you're learning about our craft, our artistry."
Jookin, a kind of street dance that originated in Memphis more than 30 years ago, illustrates the synergy of movement and music, Buck said, pointing to how its evolution is proof of dance's ability to reach people from all backgrounds. The more than 260,000 people who've watched "Color of Reality" on YouTube haven't just witnessed a searing statement about injustice, they've also been exposed to a kind of art form that many of them might never have encountered.
Contained within the film is a plea for people to reconsider movement art and dance—not just what they can look like, but what they can achieve. When Buck was young, he said, he wanted to be a backup dancer, because that was his only understanding of what dancers did. "It goes to show how big my dreams could have actually been."