Baby Driver Is a Fast, Fun Summer Ride
Edgar Wright's pop-infused car flick is a delight at any speed.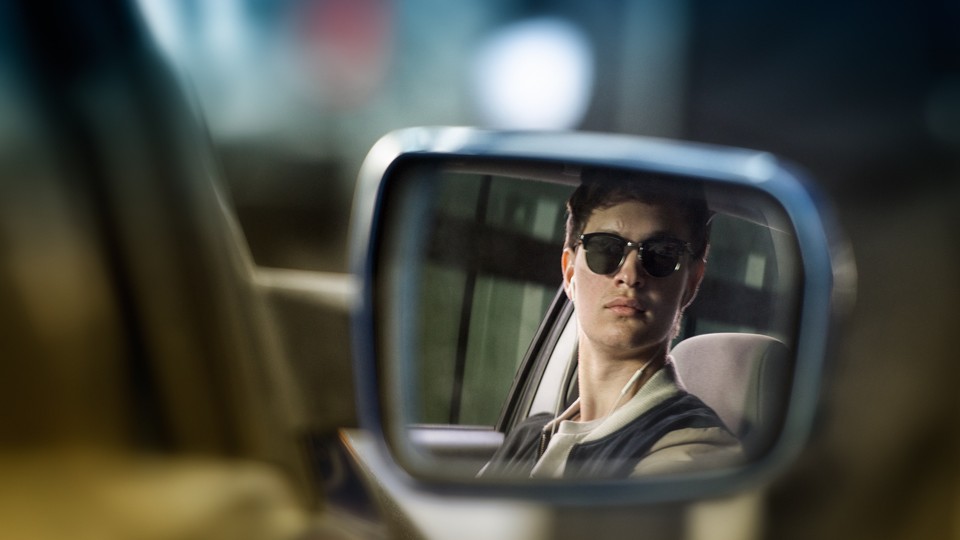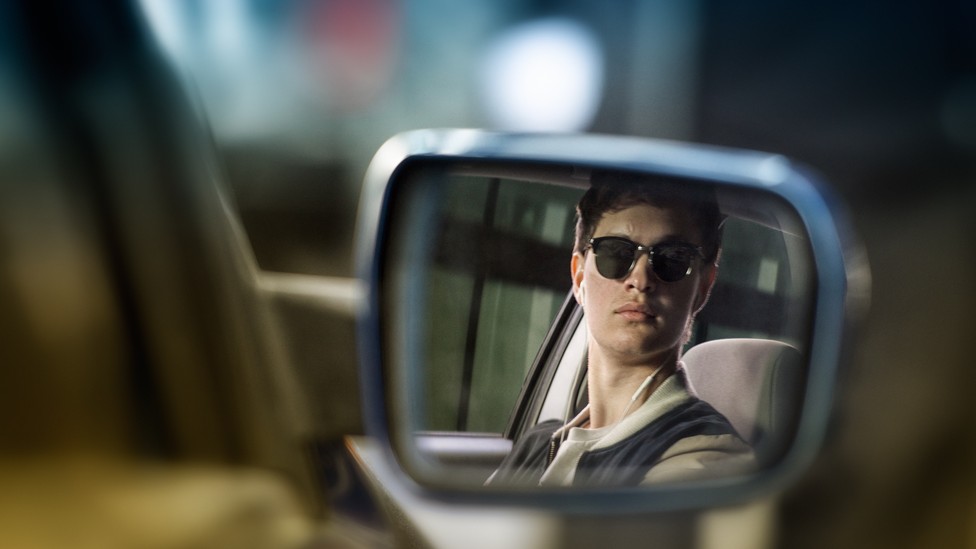 "Your name's 'Baby'? B-A-B-Y 'baby'? Well, you've got us all beat. You're in all the songs."
Debora, a luminous waitress of the type that exists only in the movies, is lamenting the fact that her name doesn't feature in many songs at all, just T-Rex's "Deborah" and Beck's "Debra." (Her sister, Mary, has a far more impressive list.) But she's right that Baby, the male customer to whom she's lamenting, has them all beat: Carla Thomas's "B-A-B-Y," Barbara Lewis's "Baby I'm Yours," Sam & Dave's "When Something Is Wrong With My Baby," and on and on all the way down to Simon and Garfunkel's folk ditty "Baby Driver."
It's only fitting that the writer-director Edgar Wright's new movie Baby Driver takes its name from a song. It does, after all, feature all of the songs noted above, among many, many others. Indeed, it's the rare film that almost seems designed as an accompaniment to its soundtrack rather than the reverse.
Baby (Ansel Elgort) is a twentysomething getaway driver and the preferred wheelman for an Atlanta crime boss who goes by Doc (Kevin Spacey). A childhood accident left Baby with tinnitus—as Doc explains, "He's got a hum in his drum"—and to drown it out Baby has music pumping through his earbuds more or less continuously. Fast cars, good tunes, helpings of danger and romance, all of it delivered with Wright's customary visual panache—what more could one possibly ask of a summer movie?
The opening bank heist gives a taste of the pleasures to come. As his partners in crime do their part in the bank, Baby waits outside in a souped-up red Subaru, rocking out to The Jon Spencer Blues Explosion's "Bellbottoms." (Even his windshield wipers get in on the action.) And when his co-heisters return with their sacks of cash, what follows is a car chase of extraordinary delight. I'm tempted to call it an automotive ballet, full of vehicular pirouettes and tours en l'air. But a better description might be that it is a spatial-geometry puzzle conducted at high speed: What combination of swerves, spins, and reversals can get Baby through this tiny gap in traffic? What about that one? And the one after?
Baby is in a long line of reluctant criminals: Having made the youthful mistake of boosting Doc's car long ago, he is required to work for him until the debt is paid off. Doc never uses the exact same crew twice, so we're treated to varying combinations of the twitchy, homicidal Bats (Jamie Foxx); the louche Buddy (Jon Hamm) and his sultry girlfriend Darling (Eiza González); the surly Griff (Jon Bernthal); and the scar-faced Eddie No-Nose (Flea, of the Red Hot Chili Peppers). This thuggish menagerie stands in clear contrast to the beatific Debora (Lily James), Baby's love interest and hope for redemption. This latter possibility becomes more complicated when, inevitably, Doc declines to let Baby return to civilian life.
There's not a great deal more to the movie than this—but why should there be? Wright directs it all with infectious verve, whether it's Baby sashaying down the sidewalk to "Harlem Shuffle" or the camera swirling around a romantic dinner between Baby and Debora with a giddy joy that recalls the "Kiss the Girl" scene in The Little Mermaid. Best of all are the car chases, which Wright choreographs with the same blend of wit and technical finesse he brought to the pool-cue, "Don't Stop Me Now" zombie rumble in Shaun of the Dead.
Baby Driver is in direct lineage from Walter Hill's The Driver (Hill himself actually has a cameo) and Nicolas Winding Refn's Drive, though in place of the existential drama and angst it instead offers substantial doses of the Commodores, Golden Earring, and Martha Reeves & the Vandellas. And while it is less idiosyncratic and English in its particularity than Wright's "Cornetto trilogy"—Shaun of the Dead, Hot Fuzz, and The World's End—it is no less of a delight. Put in your metaphorical earbuds, turn the key in the ignition, and enjoy the cinematic highlight of the summer so far.