The Intimate, Political Power of the Open Letter
A new collection titled Radical Hope shows how the format has become a vehicle for literary activism by writers of color.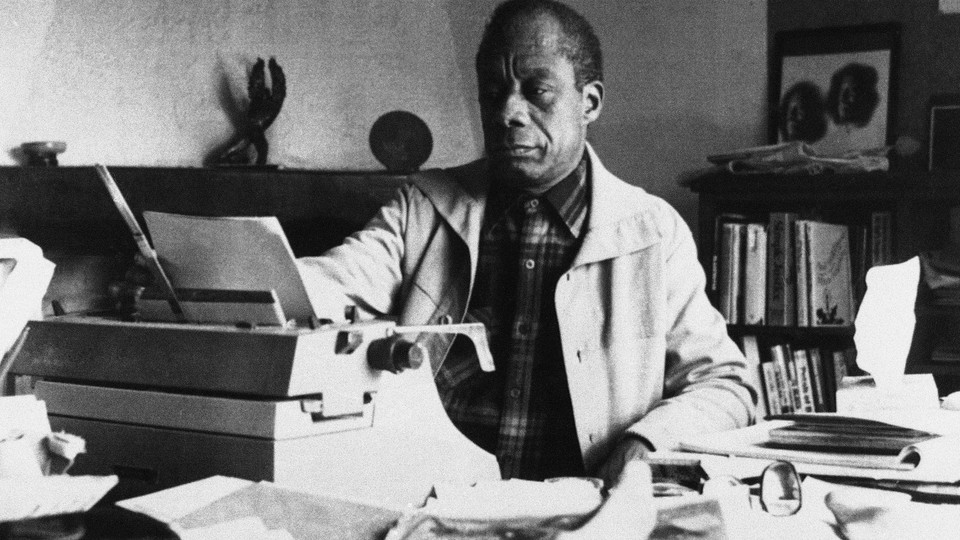 Earlier this year, the artist Hannah Black sent an open letter to the Whitney Museum calling for the removal of Open Casket, Dana Schutz's controversial painting of 15-year-old Emmett Till's body. If the force of her command was surprising ("the painting must go"), the form it took was not. Though almost no one writes letters anymore, plenty of people write open letters. Whether addressed to Barack Obama, white people, or Beyoncé, open letters seem to be the internet's opinion genre of choice—a trend that McSweeney's has skewered with a column titled "Open Letters to People or Entities Who Are Unlikely to Respond." Yet the open letter has also become a powerful form of literary activism, especially for writers of color who have used it to protest racism and to build community in the Black Lives Matter era.
A new book of essays edited by Carolina De Robertis attests to the impact such letters have had not only on politics but also on creative nonfiction. Radical Hope: Letters of Love and Dissent in Dangerous Times gathers dozens of epistolary essays by writers and activists (mostly of color) including Junot Díaz, Elmaz Abinader, Jeff Chang, and Alicia Garza. These authors join others who have published significant letter-essays in the last few years: Kiese Laymon (How to Slowly Kill Yourself and Others in America in 2013); The Atlantic's Ta-Nehisi Coates (Between the World and Me in 2015); and Edwidge Danticat and Daniel José Older (in Jesmyn Ward's collection The Fire This Time in 2016).
Unlike open letters such as Black's, these works are addressed to family and friends. But all of these contemporary examples of the form detail the psychic effects of racial oppression, often including fear for the authors and their children. In different ways, these letters balance two aims: to enlighten the outside world and, perhaps more importantly, to share tactics of survival and resistance with kin and whoever else might need them.
* * *
Many of today's letter-essay writers are self-consciously indebted to the author James Baldwin. In 1962, Baldwin wrote a letter to his nephew that soon became part of his civil-rights opus The Fire Next Time. Whereas writers from Martin Luther to Martin Luther King used open letters to critique figures of authority and call for reform, Baldwin popularized the letter-essay as a personal-political form. Addressed to his nephew and namesake (with whom black readers were invited to identify), the letter was also indirectly meant for readers of the white liberal magazine The Progressive, in which it first appeared. In a shrewd parenthetical aside, Baldwin anticipates white outcries over his analysis of racism: "I hear the chorus of the innocents screaming, 'No! This is not true! How bitter you are!'—but I am writing this letter to you, to try to tell you something about how to handle them, for most of them do not yet really know that you exist."
"There is no reason," Baldwin continues, "for you to try to become like white people and there is no basis whatever for their impertinent assumption that they must accept you. The really terrible thing, old buddy, is that you must accept them." This statement, the heart of his message, redefines the moral stakes of integration by elegantly nudging white readers to the margins. The point is not only to turn the tables and show white readers how, as W. E. B. Du Bois put it in 1903, it felt "to be a problem." It was also to model for black readers the kind of radical intimacy that might be waged and staged in the belly of the American beast. To turn their backs on white supremacy was also to turn inward, toward black love. Today, amid new forms of cyber-surveillance and old forms of violent policing, letter-essays still constitute powerful gestures toward in-group intimacy.
Inspired by Baldwin's "tender and analytical" model, as De Robertis describes it, Radical Hope seeks to offer readers an "antidote to despair." In the wake of the November 8 election, writers worried about the erosion of civil rights gains have drawn strength from the past to embolden future readers. Hari Kunzru reminds his son that his "inheritance includes love," and Garza takes imagined directions toward freedom from Harriet Tubman. Díaz reminds his "Querida Q" of ancestors who "transformed the universe": "We who have more must do the same. This is the joyous destiny of our people—to bury the arc of the moral universe so deep in justice that it will never be undone."
The form poses moral challenges to readers as well as technical challenges for writers, which the contributors to Radical Hope navigate with varying degrees of success. The dual address requires writers to provide outside readers with information the recipient wouldn't need ("As you know, you're half Chinese," writes Lisa See, to her grandson; "When you wrote Uncle Tom's Cabin, it was 1851 ... ," Roxana Robinson explains, in her epistle to Harriet Beecher Stowe). A historically didactic form, the open letter lends itself to sermonizing ("You must have a brutal clarity about the river of tears that brought us here, to you," Achy Obejas insists); like any private correspondence, it can verge on solipsistic. In either case, it calls attention to the silence of the letter's addressee.
The risk of writing oneself into an echo chamber haunts Laymon's How to Slowly Kill Yourself and Others in America. In a letter to his late Uncle Jimmy that doubles as a message to that other Jimmy (Baldwin, whom he cites), Laymon acknowledges the problem with writing about and to people without listening to them. Though his uncle "inspired thousands of paragraphs, hundreds of scenes," Laymon never shared his writing with him. "I was afraid to know for sure that you thought my work was a hustle ... But more than that, I didn't want you to know that I wanted you to be better at being human." A letter exchange between black male writers at the center of Laymon's book adopts a more dynamic call-and-response format. As Mychal Denzel Smith, Darnell Moore, Kai M. Green, Marlon Peterson, and Laymon confess to wounds, regrets, and new freedoms, they commit themselves to their own lives—to what Moore calls the "radical act" of black survival.
The language of survival runs throughout Radical Hope as well. Several writers imagine a future beyond the election of Donald Trump—none more dramatically than Christina García, who writes to her imagined great-great-great-great-great-granddaughter. But if these letters express a belief in and responsibility to future recipients, they also anticipate the authors' own death or obsolescence—a time when the letter will be all that remains. This idea is painfully rendered in Peterson's 2014 "Open Letter to the Media If/When I Am Gunned Down By the Police or a Random White Person" ("I was scared when you stopped me ... I did not feel like I had to tell you where I lived"). But it marks other letter-essays as well. So while the form can create networks of support across time and space, it can also reflect deep anxieties about premature death in the face of police and vigilante violence.
Coates's Between the World and Me is a letter to his son Samori that's occasioned by death ("I am writing you because this was the year you saw Eric Garner choked to death for selling cigarettes") and shaped by a sense of impending absence ("In the little time we have left together," he wants to help Samori become "a conscious citizen of this terrible and beautiful world"). Their time together is short because Samori is 15 and plans to attend college. But Coates depicts their separation as one might describe the twilight of life, because soon he won't be able to save his son from the police, "from their flashlights, their hands, their nightsticks, their guns." Of course Coates himself is also vulnerable; the letter might be all that survives him. But the greater fear, which drives the work, is that his son might not live to receive it.
Baldwin once generalized that fear, describing the black man's dawning realization, at age 30, that "nothing you have done, and as far as you can tell nothing you can do, will save your son or your daughter." All one can do, he was saying, is hope that one's child might be spared—a wish so unradical that it hardly deserves the term. For his part, Coates (who wouldn't call himself an activist) refuses hope altogether, even of white reform. In this, he follows Baldwin, who in 1970, wrote an open letter to the activist and intellectual Angela Davis in which he expressed what she already believed: Instead of trying to "awaken" white people (though "God knows we have tried"), "we must … fortify and save each other." Similarly, Coates tells his son, "Our moment is too brief. Our bodies are too precious."
That conviction perhaps explains Coates's use of the open letter, which expects to be read by a broad audience but refuses to make white people the center of black people's lives. One finds the opposite dynamic in Schutz's Open Casket, where the painter tried to make white empathy central to the story of black suffering. As such, Black and her co-signatories' open letter to the Whitney tried to reclaim and honor Till's memory for themselves and for other black people. Behind the letter's more overt activist tone is, again, a kind of intimacy that defines the essays in Radical Hope: The scholar Christina Sharpe described such example-setting protest efforts on behalf of Till as ways of "keeping watch with the dead." Contemporary writers perform similar acts of care, keeping company with ancestors such as Baldwin while sending letters out like lights to guide each other—and their readers—home.