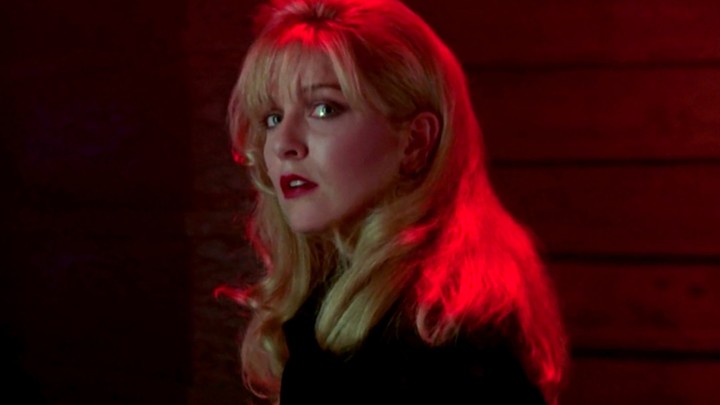 Unbreakable Kimmy Schmidt Feels a Bit Stuck—David Sims believes Tina Fey's Netflix show, now in its third season, could use a shake-up.
The Therapist Comforts the Troubled Musician—Spencer Kornhaber discusses Viceland's new show pairing rappers and rockers with a shrink.
---
Books
The Intimate, Political Power of the Open Letter—Emily Lordi delves into a new collection titled Radical Hope, which shows how the format has become a vehicle for literary activism by writers of color.
The Leavers Is a Wrenching Tale of Parenthood—Amy Weiss-Meyer reads Lisa Ko's novel about the disappearance of an undocumented mother.
Anne Garréta's Very Different Sort of Confessional Writing—Stephanie Hayes shows how the experimental novelist's newly translated work tackles assumptions about the genre.
Keeping Track of Every Book You've Ever Read—Joe Fassler talks to the New York Times Book Review editor Pamela Paul about the coffee-stained list she's kept for almost three decades, as part of The Atlantic's ongoing "By Heart" series.
---
Music
The Hope of Chris Cornell—Spencer Kornhaber remembers the late Soundgarden singer, who frequently voiced pain, but also optimism, wit, and a sense of justice.
How the Beatles Wrote 'A Day in the Life'—Nicholas Dawidoff explores the history behind one of the British band's most ambitious songs.
'Throw It in Their Faces': Artists Grapple With North Carolina's 'Bathroom Bill'—David A. Graham talks to artists using this year's Moogfest in Durham as an opportunity for protest.
Harry Styles Dons the Costume of Classic Rock—Spencer Kornhaber listens to the One Direction singer's nostalgic solo debut.
---
Sports
Better, Slower, Safer Pitching—Robert O'Connell analyzes the Houston Astros' Dallas Keuchel, who has mastered a less flashy yet more sustainable style of throwing.
The Healthy Nostalgia of Derek Jeter—Hayley Glatter considers the former New York Yankee's legacy.
---
Media
Roger Ailes's (Other) Legacy—Megan Garber argues that remembering the founder of Fox News also demands remembering the many women in his orbit—women who refused to be silent.
When Mother's Day Is Empowering—Megan Garber explains how the century-old holiday is the latest thing to take on the rhetoric of commercialized feminism.
The 'Leak' in the Age of Alternative Facts—Megan Garber traces the history of the weaponized word from Ben Franklin to Uncle Tom's Cabin to H.R. McMaster.
We want to hear what you think about this article. Submit a letter to the editor or write to letters@theatlantic.com.